Marketing
The Ultimate Product Marketing Guide for 2022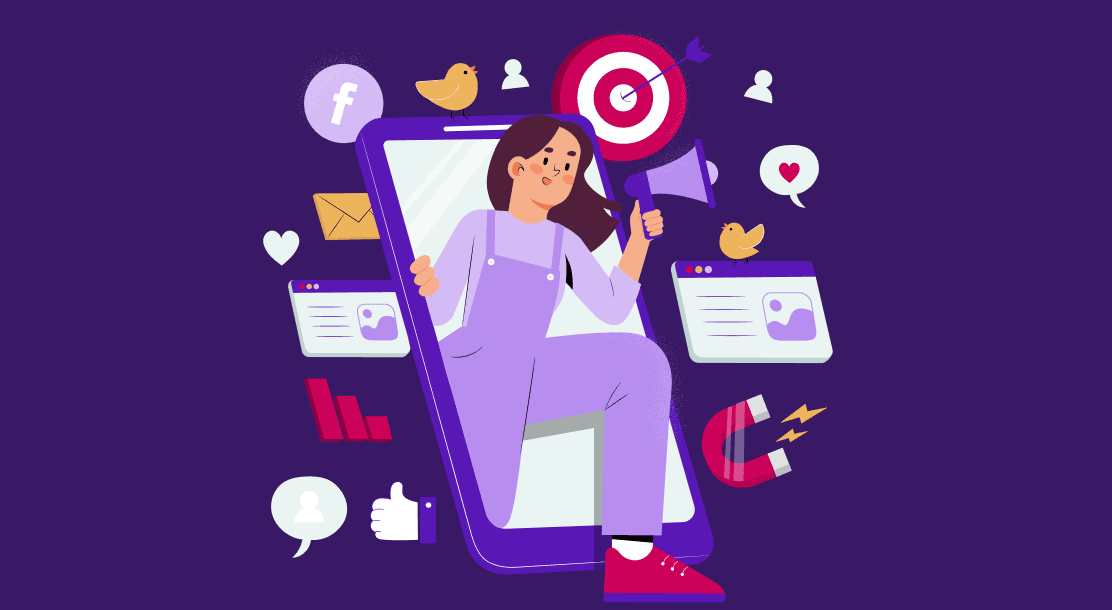 Table of Contents
What is Product Marketing?
Why is Product Marketing Important?
Responsibilities of a Product Marketer
Effective Product Marketing Tips to Build A Strategy
Most Successful Product Marketing Examples
Key Takeaways
Conclusion
FAQs
Marketing and advertising are the cornerstones of any modern-day business. With a proper product marketing guide, you can increase the scope of your business manifold. You can leverage different marketing tools to gain visibility and drive up sales for your business.
A product marketing plan template can help you plan a product or service launch in the market, considering its long-term success. Suppose you are a business owner or spearheading a company's marketing initiatives. In that case, you must be well-versed with some effective product marketing tips for your efforts to bear any return on investments.
An essential guide to marketing planning can also help you refine your products and services before even launching them to suit consumers' tastes. We aim to help you understand what product marketing is, what a new product marketing plan template might look like, and how to best leverage this to scale your business.
What is Product Marketing?
If you are looking for strategies and plans to take your products and services to the market and keep them there, you must resort to a product marketing guide. With the help of product marketing, you can enable sales, accelerate revenue generation, represent customer voices and send across the right messages. All at the same time!
Product marketing is the driving force behind businesses that rely on image building. It lies at the heart of any successful business in today's world. There is hardly any successful company that does not use a new product marketing plan template to launch products in the market. With the help of a product marketing strategy, you can plan your marketing efforts to achieve targeted revenues and business outcomes.
Why is Product Marketing Important?
Marketing and advertising are the cornerstones of any business – big or small, established or upcoming. Every company puts in a lot of money, time, and effort to market its products and build its brand. This means designing fancy logos, engaging with email marketing, rolling out unique web pages, starting blog posts, and so on. But why do only a handful of brands stand out and catch the eye?
Most new product launch failures can be attributed to four broad reasons.
Lack of understanding of the consumer base
Insufficient understanding of the market
Ineffective communication about the product or service
Failure of the product marketing strategy
The last point often turns out to be the most important factor in the success of a product in the market. If you are going to put so many resources into launching something new, then why not do it in the best possible way?
A product marketing guide is often the key to successfully launching a product, retention, and failure. An effective product marketing plan template captures the important elements of understanding what the customer wants, what the market is saying, and how to position your brand.
Product marketing is essential to appeal to your customers in the right and intended manner. This may involve engaging and communicating with your potential customer base more directly and frequently using multiple channels like social media or email marketing.
This is critical in ensuring the longevity of the product in the market. In the long run, this will also create the groundwork for launching new products and services in the future and enable sales.
Responsibilities of a Product Marketer
A product marketer anchors the entire product marketing process from start to finish. They often work with several departments in a company at once. They may even be involved in designing the actual product or service because of their knowledge and market insights.
If you look at a product marketing guide, you will find that the roles and responsibilities of a product marketer often overlap with the sales department. Mainly because the two are closely connected and are responsible for revenue generation. However, a product marketer does this indirectly by ensuring the product is visible to the right audiences.
The responsibilities of a product marketer may be broadly divided into two groups:
1. Deliverables before the product launch
The first step to product marketing is identifying a new product marketing plan template and embedding it with a proper strategy. For this, a product marketer uses their expertise and know-how to develop the ideal product marketing plan template, which also influences product development. Before the product launch, product marketing includes four essential steps:
Product positioning: As the name suggests, this step involves defining the position or place of a product in the market context. This step is critical in developing the right product messaging by conveying the correct value to the customers.
Product messaging: This step involves weaving a story around the brand and the product and presenting it to the market.
Customer development: This is where product marketers identify the potential customer base for the new product and explore ways of meeting the market demand.
Marketing strategy: This step is quite self-explanatory and involves the development of a robust strategy to take the product to the market. It involves the essential elements of positioning, marketing, and customer research.
2. Deliverables after the product launch
Once the product is launched in the market, product marketers are still responsible for ensuring it stays there and remains successful. For this, they typically perform the following tasks:
Enable sales: This is where a product marketer works closely with the sales team and provides product marketing tips. This is typically done in the form of tools and knowledge to sell the product in the market.
Drive demand and adopt: Product marketers often deploy email or social media campaigns to increase product demand. This helps them reach targeted audiences and create demand for the new product.
Plan for long-term product success: At this stage, a product marketer may seek customer feedback to help improve the newly launched product and touch base with its users.
Product review and analysis: A product marketer needs to gather results to evaluate a product campaign's performance. This is done through data crunching and analyzing sales metrics.
There are six essential components of an effective product marketing strategy.
The product
The very first step in a product marketing strategy that cannot be missed is to have a strong product to market. This basically translates to having a product that has been developed, keeping customer needs in mind.
Remember that when you are launching a new product or service, customers view them as a solution to one or more of their problems. They look for solutions that will improve their lives in small or big ways.
So, as a product developer, you need to have the answers to these questions. An innovative product that stresses more on its benefits than features usually outlasts others.
Audience
Like the product, your marketing strategy should also be created with the audience in mind. And for this, you need to dedicate resources to market and customer research. Your research should include important elements as follows:
Age
Profession
Education
Gender
Geography
Marital status
These parameters will depend on the kind of product you are trying to develop, and the research should be a combination of primary and desk research. Thorough research helps identify customer patterns like buying trends, preferences, etc.
Product messaging
Consumers look for trust and value when looking to associate with a brand. So, your messaging has to appeal to that emotion. You have to be able to weave a story and build a narrative to connect to your audience.
While you are at it, ensure that you highlight your product's unique selling proposition or the unique value that your service will add to the customers' lives. A good product marketing guide can help you do this effectively.
Leverage the expertise of your product marketer
As a business, you have to identify and trust someone who can act as a conduit between different departments to launch a product. Typically, this person is the product marketer.
Ultimately, the product marketer will educate and inform the rest of the teams like sales or software about how to go about the product development and launch.
A product marketer often uses a product roadmap or a product marketing plan template to put down processes, phases, roles, and responsibilities and set up indicators to track progress.
Product promotion
Once you have a robust roadmap and put together a team to launch a new product, it is time to market or promote it. This means that you have to invest in promotion and advertisements to get to the right audiences.
Having a strong product fit based on market research helps you time your promotions correctly. For promoting your product, you should leverage multiple channels like
Social media advertising
Email marketing
Promotions on TV
Website promotions
Again, the choice of marketing channel will depend on who you are targeting as your customers.
Process analysis
You have to be strategic and effective with your product marketing plan. This means that you constantly need to monitor the results at each step of the strategy implementation. Without this, you will not know how and where to improve and make changes in your strategy.
The Most Successful Product Marketing Examples
It must be clear to you by now how significantly important product marketing is for the success of a business in today's world. But, how do you actually become successful? Take a look at this curated list of some of the best brands that have nailed their product marketing.
Many of you might be familiar with this popular email marketing tool that offers an all-inclusive marketing suite as an exclusive service to their customers. But they purposefully refrain from positioning themselves as a free marketing tool.
Instead, they have cracked precisely what their customers have been using their services for to scale their business. Hence, MailChimp focuses all its product marketing campaigns on helping small businesses grow.
This way, they have proved that truly listening to customers' needs can make a really excellent product marketing strategy. Communicating effectively is one of the key elements of any good product marketing strategy.
This popular photo-sharing website shot to fame with the launch of a book that exhibited about 30,000 photos and promoted the photographers. To launch the book, they created a short video that conveyed each photo's emotions and struck gold with that! The video instantly struck a chord with their potential customers, and Unsplash has never looked back since then.
They came, they saw, they conquered. That is the short story of Airbnb, which has revolutionized the entire hospitality industry the world over. What they did was very simple. They helped customers find cheap but great places to stay without spending a fortune. They did this just by leveraging the whole concept of "comfort of home" by actually giving them that homely feeling while on vacation, but with the added feel of a hotel stay.
Key Takeaways
Product marketing is an essential technique in any business looking to scale.
Product marketing processes are anchored by a product marketer, who acts as a bridge to connect concerned people involved in product development.
The product marketing process involves the key steps of product positioning, messaging, development, and market strategy.
Once the product is launched, a product marketer is also responsible for enabling sales, driving up demand, planning for long-term success, and analyzing performance.
The essential elements of a product marketing strategy include developing a unique product, identifying the suitable customer base, developing the right messaging, putting together the right team, promoting the product, and analyzing the outcomes.
Conclusion
A product marketing guide is a great tool to provide end-to-end solutions to the marketing and advertising efforts of businesses. An effective product marketing strategy helps companies scale by connecting with the right customers and identifying strategies to stay in the market. As a 21st century company, having a product marketing strategy is a non-negotiable element of doing business.
FAQs
1. What is the product marketing process in a business?
Identifying ways of going to the market and staying there is what constitutes product marketing. It is the driving force behind any business that wants to scale. 

2. Who is a product marketer?
A product marketer is a person responsible for holding the product marketing process from start to finish. 

3. What does product marketing entail before a product launch?
Before a product launch, the steps involved in product marketing include positioning, messaging, development, and market strategy. 

4. What does product marketing entail after a product launch?
After the launch of a product, product marketing includes enabling sales, driving demand, planning for long-term success, and performing analysis. 

5. What is the difference between product marketing and product management?
Product marketing is the process of communicating the benefits of a new product or service to the customers. On the other hand, product management deals with creating a product roadmap and delivering new functionality.

6. What makes a good product marketer?
A good product marketer can bridge the gap between different departments in a business like sales, marketing, product development, etc., and create a successful product development strategy.