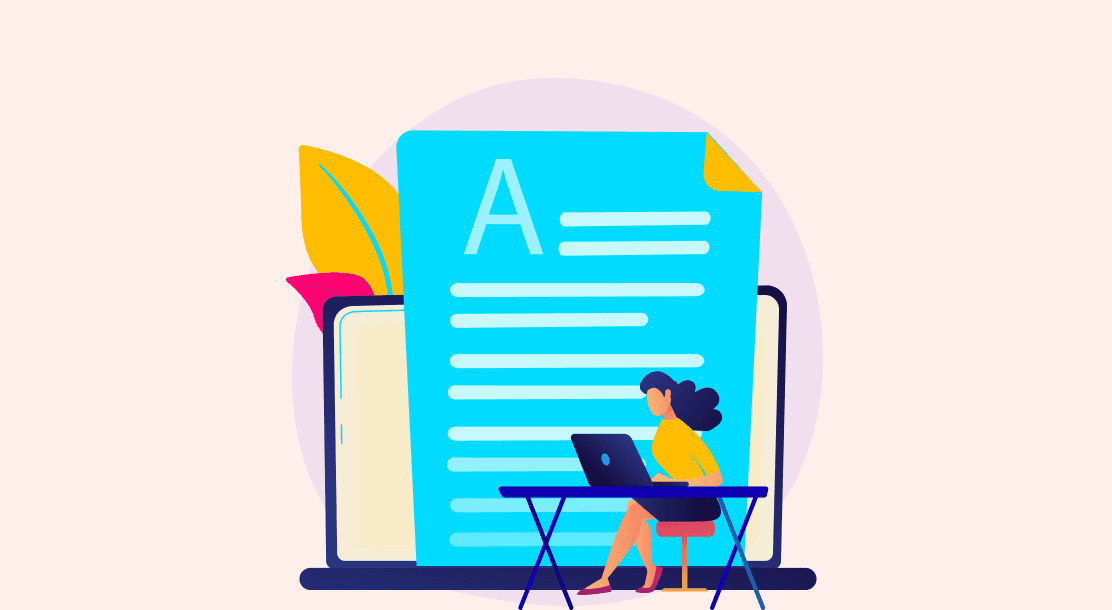 Are you planning to run a content marketing strategy? Look for ways in which you can learn when to involve a content marketer.
A content marketing strategy involves boosting your website's traffic and brand awareness by promoting your content online. Content marketers are accountable for creating "shareable" content, publishing it on suitable platforms, and monitoring the outcomes of the strategy.
What Does Content Marketing Mean?
Content marketing is a long-lasting strategy that concentrates on building a solid relationship with your intended target audience by consistently providing valuable content.
Ultimately, when clients make a buying decision, their brand loyalty is with you. They will buy your product and favor it over your competitors' products.
Like never before, individuals want to feel that you care for them in today's era. The world is getting noisier by the day, and attention has now become a priceless asset. Thus, unlike one-off advertising, a content marketing strategy demonstrates that you truly hold your clients highly.
What is the Role of a Content Marketer?
A content marketer's role is far beyond composing an occasional blog with a catchy title. They are key decision-makers in creating a content marketing plan that incorporates research, tweets, online journals, recordings, whitepapers, agendas, infographics, emails, newsletters, websites, and a plethora of other types of communication.
These types of communication are relayed across various channels and platforms such as organic search results, emails, Twitter, YouTube, and Instagram, and the sky is the limit.
Apart from that, content marketers have to align their content for a wide range of audiences at different points in the product life cycle. Online content marketing involves the collaboration of content marketers with organic and paid teams to make sure that the ideal audience discovers your content.
This occupation requires extensive knowledge about your audience's behavior. Some of them are – What are their likes and dislikes? How will they be able to search your content? What persuades them to open an article? Furthermore, above all, will they extract value from my message?
After responding to these inquiries and composing the content, content marketers have to quantify how well the content performs and plan ways of refining and polishing it. Monitoring clicks, skips, shares, and leads generated is crucial.
Furthermore, just like digital marketers, the primary factor which a content marketer analysis is the Return On Investment (ROI). Is the content assisting with gaining more clients and converting them?
Assuming that a content marketer can address this inquiry with a "yes," they're doing their job right. They're receiving clicks from the ideal clients and exhibiting how relevant content can propel prospective clients towards a sale.
Day in the Life of a Content Marketer
The following are some of the everyday responsibilities of a content marketer while crafting a digital content marketing strategy.
Client research: Compiling survey inquiries, conversing with clients face to face and via telephone to understand what their pain points indeed are
Content ideation: Transforming the content research into content ideas that will draw in the right clients
Content advertising: Redirecting traffic to content through networks and influencers
Monitoring analytics: Tracking the digital content marketing strategy by evaluating analytics to ensure that the online content marketing campaign runs smoothly
Develop a B2B content marketing strategy: Determining the short-term business objectives and creating an editorial calendar
Carry out content marketing campaigns: To accomplish business goals
Collaboration: Working together with design and writing teams to deliver top-notch content
Consistency: Delivering high-quality content regularly and motivating colleagues
Grammar Skills: Possessing the ability to edit and refine the content
SEO Skills: Creating a content marketing plan by the best SEO practices
Sharing Content: Publishing content on different platforms making sure that you have an excellent online presence
Ideation: Getting client feedback and producing ideas that help in boosting the customer engagement rate
Abilities of a Content Marketer
Content marketers need a wide scope of abilities. They need to know how to:
Use a Customer Management System (CMS) like WordPress
Understand various social media platforms like Facebook, Instagram, Twitter, etc.
Oversee mailing records and client databases
Enhance content for SEO using keywords, hashtags, pictures, etc.
Customize content for various platforms and different types of clients
Be aware of new trends as soon as they emerge and create content for the same
Figure out the needs of audiences and provide them with valuable content
Examine web metrics and meet deadlines
Recommend changes to your organization's website when suitable
Respond rapidly when a specific content marketing plan isn't working out
Reuse content across various channels
When to Involve a Content Marketer in Your Strategy?
Your online content marketing strategy covers many areas. You might have a blog, you might be using email marketing, and you might be utilizing social media; or all of the above. Also, the purposes behind the creation of digital content might differ.
A few organizations utilize these tools to generate brand awareness, while others use them to communicate with their clients and drive sales. At the same time, other businesses concentrate on developing their SEO to rank higher on organic search results.
Whatever your organization's objective, you want somebody who can craft and plan your content marketing strategy with a grander picture!
A committed content marketer can work with your advertising team to plan and execute a brand strategy across various channels. If your business is increasing and you wish to cater to a new demographic or remain relevant to current clients, this can prove very helpful.
Likewise, a content marketer looks at the analytics of your organization's different content attempts and changes the emphasis on various channels to laser-focus just on the ones that perform well.
When Should you Hire a Content Marketing Manager?
This question depends on several factors. If your marketing is online-oriented, you should hire someone who has insights into social media platforms. Conceptualizing and composing blog articles, white papers, videos, and so on requires an altogether different range of skills.
When you realize that it's the right time for your business to execute a prolonged B2B content marketing strategy, beyond just tweeting and posting on LinkedIn, that's when you should hire a content marketer.
A talented content marketer understands how to boost engagement from existing clients and knows how to get new customers by crafting creative content.
They can manage an all-encompassing strategy to ensure coherent messaging on your organization's website and social media platforms. They can also hire freelance specialists to create unique content they or their colleagues can't make.
Not every person is a decent enough writer to compose blogs that gain backlinks from other websites or make excellent videos for YouTube. Thus, a content marketer resembles a conductor in a symphony. If you think your business has arrived at a destination where it needs an orchestra to communicate well, now is the right time to hire a content marketer.
Scenarios Where you Should Involve a Content Marketer
A content marketer is the greatest investment in your digital content marketing strategy, even if you are a great writer and understand your target audience well.
The following are some scenarios where having a content marketer in your team can help you create the perfect content marketing strategy:
1. Excellent content creation
For your online content marketing strategy to be effective, you want to create excellent content with a coherent message that penetrates every platform. Why?
With the rollout of every new algorithm update, Google revises its process of eliminating low-quality content for its users.
Having a skillful content marketer in your team can help you with:
Posting original content all across your website
Incorporating keywords organically and not just stuffing keywords
Creating long-form articles without any fluff
Ensuring that your content is appropriately composed while keeping the intended audience in mind
2. Regular content creation
An excellent content marketer can create appealing and consistent content for your brand.
Content marketing is essentially a gradual process. Even if you share content consistently, it takes time and devotion to keep it up long enough for the content marketing plan to succeed.
Online Content marketing is inexpensive, and, surprisingly, it offers bigger returns. Your initial months of content marketing strategy probably won't see many results, but the subsequent months will begin to witness development. A couple of months after that, you will see more growth. When you're a couple of years in, your returns could easily fetch you 5X times more than your investment.
A successful online content marketing strategy requires consistency. A content marketing professional helps you build credibility, trust, constructs your trust, and fortifies your brand image. Whether you share blogs consistently or once each week, your business needs to pick and stick to a timetable. When your content quality isn't consistent or up to the mark, it can create confusion in the minds of your audience.
We would also like to state that consistently publishing content is directly proportional to visibility on search engines. The more you post new content on your website, the more you train Google's algorithm to return and search for new pages to index regularly.
This, in turn, accelerates the pace of your web pages being indexed and makes them appear quickly on search engine pages.
3. Coherent messaging
Along with sharing content regularly, your brand's voice should be consistent. Assuming that your website, blogs, and email newsletters all have different composing styles, your audience will be unlikely to trust your brand, and they'll be confused about your messaging.
Many inexperienced content creators try out coherent messaging by posting the same content everywhere (for example – using the same copy for all social media platforms) and wind up with low-quality content that hurts more than helps.
However, an experienced content marketer knows how to use the same language and brand components into a coherent content marketing strategy that customizes each message, so it attracts the intended audience, relates to the brand personality, and eventually helps to accomplish the business' objectives.
4. Tactical content creation
Successful content creation is a perfect blend of both craftsmanship and science.
The craftsmanship: While certain kinds of content are more clearly works of art than others (for example, social media graphics vs. social media updates), cautiously creating content to interact with your audience and communicate your marketing messages requires a clever and inventive strategy. Excellent content marketers fabricate important messages in a convincing, creative, and exciting way.
The science: Monitoring analytics and polishing your online content marketing strategy is an important aspect of progress. An outstanding content marketer will survey your brand's analytics, search for various types of articles and messages that attract your followers, and then create content for your brand.
Do you see the correlation between craftsmanship and science in your content marketing plan? When you assess analytics, do you know which data to focus on and what you can gather from the numbers?
While many individuals know how to write, the skill to continually evaluate the insights and apply them to your online content marketing strategy requires some experience and training.
5. Search Engine Optimization
We addressed this point before; however, it's significant enough to bring it up again.
Assuming that your audience wants to consume your content, they should easily be able to find it. Sometimes, this implies that you have to urge them to follow your social media accounts or sign up for your weekly newsletters.
Other times, it means that you have to persuade the web crawlers to rank your website high enough so that users will be able to find your blog posts effortlessly.
Every subject-matter expert does not know how to deliberately create content to provide value to readers while also improving search engine rankings. Content marketers understand the nitty-gritty details of working with your team to compose SEO-friendly articles and illustrations that your audience can trust.
Content marketing can be an effective tool to grow your business, provided that you make decisions based on the data and learn from your competition. Concentrate on starting your content marketing strategy and making minor changes to get higher conversions.
Key Takeaways
Marketers should be great storytellers. They should be able to convey information powerfully and compellingly. In addition to working with data, they showcase their expertise by creating high-quality content.
Content Marketers comprehend the need for buyer personas. They are generally accountable for creating comprehensive buyer personas and consumer profiles. They likewise know how to meticulously evaluate a website to address and change any weak, pointless, obsolete, and neglected content.
Content should persuade someone with significant, engaging, and pertinent data. The content marketer's responsibility is not only to determine this but also to assess the effectiveness of the campaign by analyzing metrics.
As a content marketer, your role is to connect with your audience by building and cultivating a relationship. A content marketing plan is a fundamental tool that enables this relationship-building process.
A content marketer's job incorporates the skill to understand industry trends, stay updated about the audiences' likes and dislikes, and utilize all this data to make critical decisions that help in increasing your brand's reach.
FAQs
1. What does a content marketing strategy revolve around?
Create valuable content in blogs, videos, digital broadcasts, and other media to attract, interact, and retain an audience. This strategy generates brand recognition, brand awareness, and sales over time.

2. Which qualities make a content marketer extraordinary?
In a content marketer, imagination and a creative inclination are essential characteristics you should look for. These are the qualities that will assist your content marketer in looking at your content from various perspectives and coming up with brilliant ideas that will make your content stand out.

3. Which reasons make content marketing so significant?
Content marketing is significant as it responds to your audience's inquiries and helps you to build trust, foster connections, and produce more leads. In the present day, clients anticipate high-quality, regular content from their beloved brands.

4. What are the requirements to become a content marketer?
If you are a decent communicator, possess an intuitive hunch to understand online trends, and have strong creative skills, you may be an excellent candidate. A content marketer realizes how essential online platforms are for building brand identity, online presence, and ultimately generating leads.