Marketing
7 Content Marketing Goals You Must Track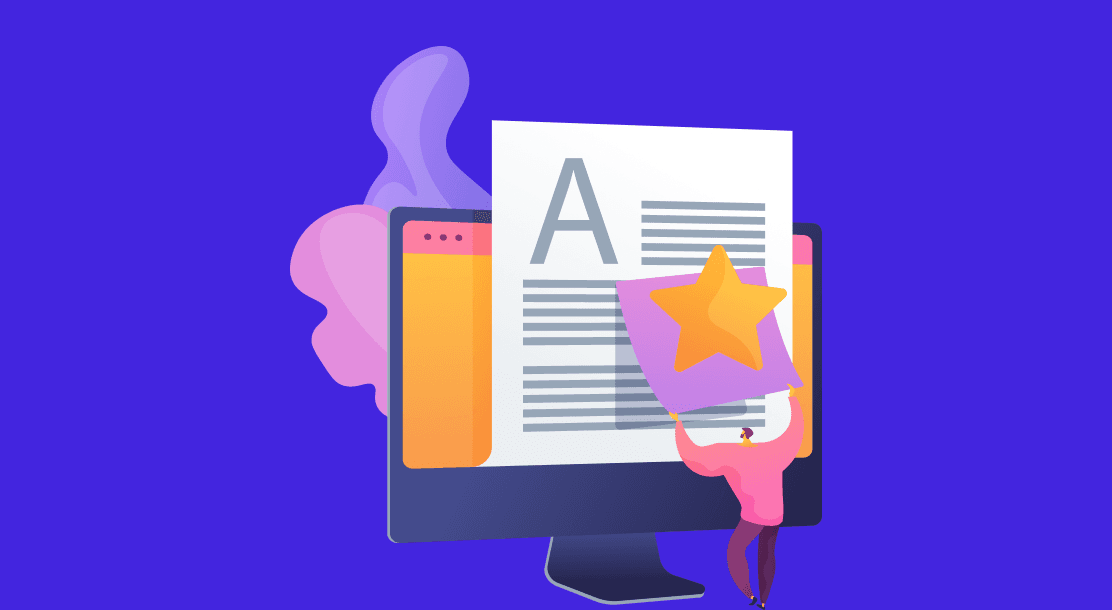 A content marketing strategy is what can make or break a business. This step-by-step guide will help you strategize and set the right goals to ensure success.
Over the past few years, we've seen the power of content marketing. It has been one of the most effective ways to generate leads, build brand awareness, generate sales, and reach out to your target audience through content. However, to reach these goals, your content marketing strategy needs to be well thought-out and planned.
The first step in planning your content marketing strategy is understanding what you want it to achieve. What are the goals you want it to achieve? Do you want it to increase sales, generate leads, or brand awareness?
There are many different types of content marketing goals that you can set for your business. One of the most important things is ensuring that your content marketing strategy aligns with your company goals. You should also ask yourself what you want people to do after they read your content.
But with the sheer amount of content being produced today, it can be hard to know where to start. That's why we've put together this guide to help you ace your content game.
7 Content Marketing Goals for the Best Results
Here are the seven content marketing goals for your business to yield the best results:
1. Attract potential clients
Content marketing is a tremendous job. It's not solely about creating content but finding the right audience to share it with. Attracting clients is one of the vital content marketing goals. It can be tough to do this without a strategy and the right services.
A content strategist will help you figure out what your audience wants, how to best communicate with them, and provide a strategy that will help you attract clients.
The key takeaway is that clients need to be able to see that you have the skills and expertise for them to be interested in your services. This can be done through content marketing or other means such as networking with people in the same industry as you.
2. Showcase the benefits of your products and services
Content marketing is a primary tool for any business to create awareness and establish a brand. It is also one of the most powerful channels for generating leads and driving conversions.
For your content marketing to be successful, it's important to know how to create valuable content that will resonate with your target audience. Creating engaging content that solves your customer's problem is one of the best ways to do this.
Your products' benefits will make them stand out from the competition and drive sales. When you showcase these benefits well, it becomes much easier for people to understand what they are missing out on if they don't buy from you.
3. Generate leads and convert them into customers
Generating leads and converting them into customers is one of a business's important content marketing goals. By creating helpful and informative content, businesses can attract and capture leads they can then nurture into customers.
Creating informative content is only half the battle, though. Once you have generated leads, it's important to have a system to convert them into customers.
A good lead conversion process will include nurturing leads with targeted content and offers and then following up with a sales call or meeting. Businesses can grow their customer base and increase sales by generating leads and converting them into customers.
4. Create a brand identity
As a business, one of your main goals should be to create a strong brand identity. Your brand identity sets you apart from your competitors and helps you build a loyal customer base.
There are many reasons why creating a solid brand identity is so important. It helps you to stand out from the crowd, and with so many businesses competing for attention, it's essential to have a strong brand identity that makes you unique.
A strong brand identity can increase the value of your business. It is worth more than a business with no identity. Creating a strong brand identity is one of any business's most important content marketing goals. By taking the time to develop a strong brand, you'll be setting yourself up for success in the future.
5. Retain old customers
It's no secret that customers are the lifeblood of any business. Without customers, businesses simply wouldn't exist. That's why keeping your customers happy and satisfied is so important. After all, it's much easier and cheaper to retain old customers than to attract new ones.
One of the best ways to retain customers is through content marketing. Creating and distributing valuable, relevant, and targeted content can build relationships with your customers and keep them coming back for more.
If your content is helpful and informative, your customers will keep returning for more. They may even start to share your content with their friends and followers, spreading the word about your business
Engaged customers are more likely to stick around than customers who feel like they're being ignored. Regularly producing quality content keeps your customers engaged and interested in what you have to say.
6. Driving traffic to your website
We all know that website traffic is important for businesses. But why? Driving more website traffic is one of businesses' most important content marketing goals because it leads to more customers and conversions.
More website traffic means more people are seeing your content and your brand. And, if your content is good, they'll keep coming back for more. This increases the chances that they'll eventually convert into a paying customer.
So, if you're not focused on driving more website traffic, you're missing out on a major opportunity to grow your business. To increase your website traffic, start by creating high-quality content that will appeal to your target audience.
7. Establish new sources of income and new business ideas
When it comes to business, there is always room for growth and new opportunities. One of the best ways to ensure continued success is to establish new sources of income and new business ideas.
Content marketing is one of the most effective ways to promote and grow a business. By creating relevant and valuable content to your target audience, you can attract new customers and clients.
One of the best ways to generate new sources of income and new business ideas is to use content marketing to your advantage. You can reach a larger audience and expand your customer base by creating helpful and informative content.
In today's competitive market, finding new ways to grow your business is more important than ever. Content marketing can be a great way to reach new customers and generate new sources of income if you're looking for ways to take your business to the next level.
Final Words
Content marketing is an important tool for businesses to use to achieve their marketing goals. By creating high-quality content, businesses can attract new customers, build relationships with current customers, and improve their SEO. It also helps set up a clear plan for distributing the content across different channels (e.g., website, social media) based on the audience's preferences and needs.
Key Takeaways
● Define your goals for content marketing.
● Set a strategy for achieving those goals.
● Measure your progress and adjust your strategy as needed.
● Identify your ideal audience and create a strong online brand voice.
● Create engaging and shareable content that your audience can resonate with.
● Use content marketing services to drive leads and sales.
● Use the power of content strategy to develop new business ideas and multiply your sources of income.
● Develop content strategies that will delight your old and new customers.
● Generate content that will attract your potential customers.
● Use a foolproof content marketing strategy to ace your content marketing goals.
FAQs
1. What is the goal of a content marketing strategy?
A good content marketing strategy will include a variety of different types of content that are distributed through multiple channels. The goal is to engage the customer in a way that keeps them coming back for more.
2. What is the best way to gain leads from content marketing?
There are many ways to gain leads from content marketing. One of the best ways is by creating a lead magnet. A lead magnet is something that people can receive for free in exchange for their contact information.
3. What do you mean by content strategy?
Content strategy defines the type of content for the company's audience. It also establishes guidelines for how that content will be distributed to customers through social media, email, blogs, etc.