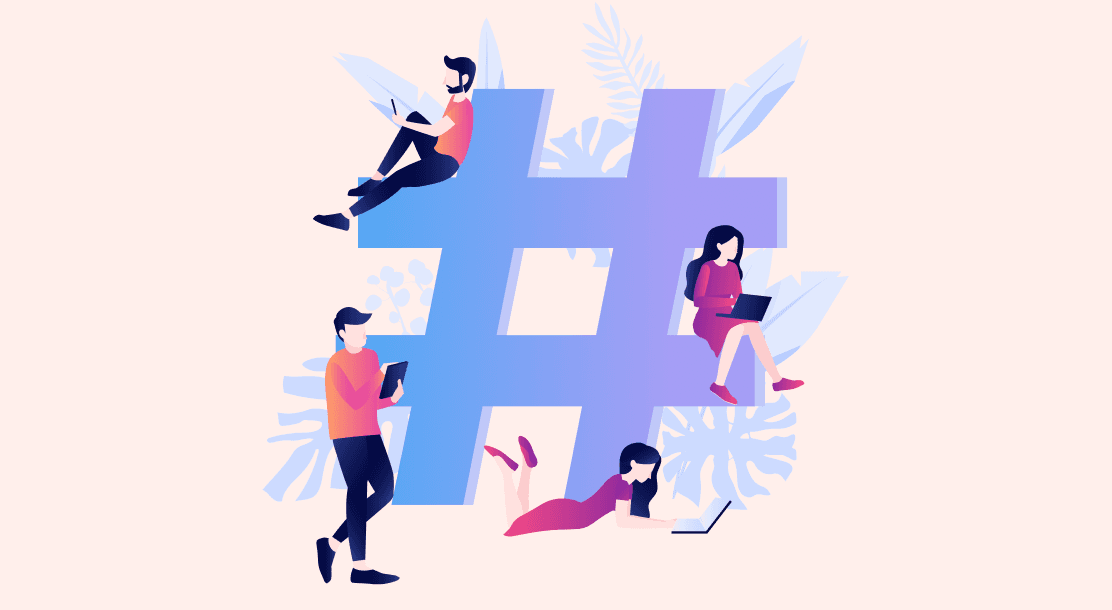 We've listed the top 10 Instagram trends of 2022 that can help you get the most engagement on the platform.
Table of Contents
10 Instagram Trends To Watch Out For
Key Takeaways
Conclusion
FAQs
Instagram is one of the most popular social media platforms. You can share photos, reels, or find tons of exciting content on the platform. And if you've been using Instagram for a long time, you should already be aware of some common social media trends on this platform. Maybe you want to impress your friends with your knowledge of cool Instagram trends or want to become an influencer. We've shortlisted these top 10 new trends on Instagram based on thorough analysis to aid you in your pursuit.
10 Instagram Trends to Watch Out For
1. Influencer content
Most of Gen Z admits that creators on Instagram are gaining more fame than traditional actors (due to their random yet entertaining content). The Instagram trends 2022 report said that the influencers on their platform have risen to the heights of A-star celebrities (mainly actors), beating them at their own game. So with that in mind, you can expect more from your favorite influencers and new content on the platform in 2022.
2. Dance challenges
Dance challenges have been one of the top reasons Instagram got so popular. 13 to 24 year-olds all have their favorite dance-based influencers and look forward to new cool moves.
Dance challenges bring new vivid dance moves that are intense and fascinating, attracting views higher levels of engagement. This Instagram trend has been trending for a while, and it continues to do so for 2022. So, get ready to see more of your favorite influencers performing dance challenges in 2022.
3. More music
Nowadays, music is at its all-time best, with new albums and songs being released almost daily. We all know how much music is used on Instagram; in dance reels, posts, statuses, and much more. It is a crucial part of the platform and is inseparable from it.
Many famous musicians, like KSI, BTS, Drake, and others, have made new music. And this year, many of their songs have been trending on Instagram Reels. It means this year, you get more of your favorite artists and get to use their songs in your reels. So, get ready to set 2022 off with some new hot tracks and dance to these beats.
4. Instagram's shop-a-thon sprints on
Shopping on Instagram started booming in 2021. Instagram shopping was digitally featured with better tools and allowed people to buy the product directly without redirecting to a website. It's estimated that nearly 130 million people click on the Instagram shopping option every month. And after a thorough analysis, e-marketers have stated that the social shopping industry would have a net worth of $80 Billion.
Instagram trends report also mentioned that 1 out of 4 Gen Z members is expected to buy from their shopping section. So, don't miss out on this and join the millions of people using Instagram shopping in 2022. Moreover, set up your own shop and take advantage of it.
5. Live streaming: A gamer's paradise
Gaming, as an industry, had exploded in the last few years. It is now considered one of the most successful and comfortable career choices after gamers started to turn gaming into a profession by streaming live.
The hype for these streamers, gaming clips, and new games are at an all-time high not just on Instagram but on YouTube, Twitch, and even Facebook. One of the most popular games of India – BGMI – just had a country-wide tournament with multiple streamers, like Johnathan, ScoutOP, Mortal, and many other pros, participating in the championship. This tournament and other worldwide tournaments sky-rocketed the hype for games.
This social media trend has planted its roots reasonably deep in Instagram. So, get ready to see more of your favorite streamers and gamers on the platform and witness new talent rise through the ranks in 2022 as the hype for games increases daily.
6. Memers on the rise
Memes are among the best forms of funny content and are found everywhere, like YouTube, Reddit, Facebook, Twitter, and other social media sites. On Instagram, memes are the most viewed content. A remarkable fact about memes is that they don't die out like other content and are easy to create (almost anyone can create one).
Moreover, Gen Z is generating more and more memes, booming the meme content percentage. It is a comfortable job you can do from the comfort of your home, as it has a high earning potential. So, rest assured, you will see more memes in 2022 and beyond.
7. Instagram guides – a new way to provide information to users
Between the popularity of storytelling on the rise and the ease of Instagram users discovering information on the platform, people are craving curated and scrollable content. This led to Instagram rolling out Instagram Guides, a new feature allowing creators to keep all essential posts in one place and make step-by-step guides.
For followers seeking helpful information from you, this is a great feature as it offers an opportunity to achieve Instagram growth, whether you want to create ranked lists, gift guides, or easy-to-follow instructions.
This is how it looks on the profile.
As Instagram states, "An Instagram Guide is a way to more easily discover recommendations, tips, and other content from your favorite creators, public figures, organizations, and publishers on Instagram."
It means that businesses can create a catalog-like collection of content on the platform and therefore provide their visitors and followers with useful information about their products, services, or tips on a given topic.
8. Story links: The newest trend of Instagram
Swipe-up or story links were first only available to Instagram accounts with 10,000 followers. But lately, they were made available to all Instagram users and even for you. Now, anyone can add a story link to their story, allowing companies to promote their products/services by redirecting viewers to a website or any other platform.
So, if you too run a business, you can opt for this trend to improve your Instagram marketing strategies. As you move further into 2022, you should expect to see more of this trend used by friends, family, and almost everyone.
9. Cool cooking videos
Cooking videos and posts related to food have been popping off on Instagram for a while. The platform is one of the best ways to get opinions on your dish. It is also easier for professional chefs to tempt you with their delectable dishes through Instagram.
Not only that, but people can also learn new recipes on the platform in a few minutes. So, if you have the urge to try out new mouthwatering delicacies, take a peek on Instagram.
10. Adventure starts with the Explore tab
The goal of every social media platform is to make its viewers transfixed on their platform for extended periods. To achieve this, Instagram came up with the explore option, which shows viewers with tailor-made content that they may like. From this college, you are free to choose their new entertainment windows.
It is the best section for newcomers, as they get to check out unique content, from which they can quickly determine which influencers and Instagram trends to follow.
So, if you are bored from watching the same content, just switch the tab to the explore section to find fresh content. With its usage and popularity soaring, exploring the "explore tab" would not only be a trend this year, but it's certainly going to continue further.
Key Takeaways
Influencer content is still ruling the platform and will continue to do so for many years from now.
Dance challenges are still attracting massive views as more and more people turn up on the platform due to lockdown.
The music trend has reached an all-time high with Instagram Reels and other videos integration.
Instagram's built-in shop has almost 120 million people click on it every month.
Memes are one of the most popular entertainment mediums and are easy to make
Games are one of the best forms of personal entertainment, and some select few have even made it into a career.
Instagram Guides is a great place to provide your followers with essential information.
Story Links have recently been made common for everyone.
The exploration tab is the best option available for newcomers on Instagram.
Conclusion
Becoming an Instagram influencer overnight isn't exactly that easy, but if you put your heart and soul into it, you may become one eventually! Hopefully, our article provided you with valuable insights on the hottest Instagram trends to watch out for in 2022!
FAQs
1. What is trending on Instagram 2022?
Many trends are rising on Instagram, with dance challenges being one of the most famous ones out there.

2. What's the best time to post on Instagram?
The best time to post on the platform is around 11 AM when its users are most active. 

3. What type of content is most alluring and relevant on Instagram?
On the platform, it's best to release reels rather than posts, as they catch more attention.

4. How to become famous on Instagram?
To gain fame on the platform, you would have to make content based on the latest Instagram trends.

5. What type of content is in demand on Instagram?
Gen Z and Millennials all look for more "authentic" content that hasn't been done before.