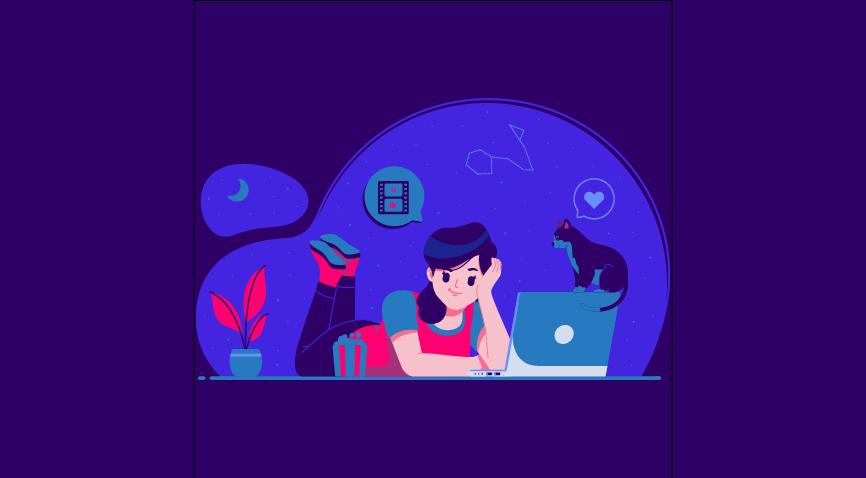 Table of Contents
What Is Instagram Marketing?
Why Do You Need Instagram Marketing?
Instagram Marketing: The Basics
7 Effective Tips for Instagram Business Marketing
Key Takeaways
Conclusion
FAQs
As far as social media marketing platforms go, Instagram has been a major game-changer. Owned by Facebook, it is one of the fastest-growing social networks worldwide.
Since its inception in 2010, it has grown from a personal photo-sharing app to the biggest player on the digital front for businesses and creators.
Today, Instagram has over a billion active monthly users and is the second most-accessed platform after Facebook. Hence, it doesn't come as a surprise that businesses want to capitalize on this well-recognized marketing tool. In this guide, we'll highlight the significance of Instagram marketing, including some reliable Instagram marketing tips that can help you rev up your strategy.
What Is Instagram Marketing?
Instagram marketing, also known as IG marketing, is a type of social media marketing in which brands use Instagram to promote their products in a friendly and authentic way (read: without being pushy or salesy) to customers. It involves several tactics and strategies to connect with their desired audiences, including paid and non-paid tactics.
Paid tactics
Brands can harness the power of influencer marketing and advertising to promote their business. These may generate results quickly, but may not be as effective in the long run.
Unpaid tactics
Brands can create eye-catching organic content, such as posts, videos, Stories, IGTV videos, Reels, hashtags, and creative captions to promote their products.
Many marketers or brands feel pressured to be present on Instagram. Don't make this mistake. To grow and remain relevant in today's hyper-competitive digital era, it has become important for brands to ensure a strong presence on Instagram. But your presence alone on the platform won't make any difference unless you make it impactful.
Whether you're a start-up or an established brand wanting to promote your services on Instagram, it's important to start with a clear vision and definite goals in mind. And for that, relying on Instagram marketing tools can successfully help nail most of those goals.
Why Do You Need Instagram Marketing?
If you haven't already started embracing creative Instagram marketing, here are some interesting stats and facts to get you started.
The visual nature of Instagram makes it more engaging than other social media platforms like Facebook and Twitter that are more geared towards text-based posts.
Instagram is extremely popular amongst millennials and GenZ, and about 73% of them believe it's the best tool for brands to reach them.
Around 90% of Instagrammers follow at least one business account, and 44% of them say they use Instagram to shop online weekly, using the Shopping features.
The average Instagrammer spends about 30 minutes per day on the platform.
Over 58% of Instagrammers say they're more interested in a brand after seeing it on an Instagram Story.
Also, worth noting is, Instagram ads offer the best results and higher engagement for brands. Instagram's Shopping streamlines the platform's sales process. Business accounts with more than 10K followers can add "swipe up" links to their Stories.
Instagram keeps evolving, making it more valuable to brands, creators, and markers. Plus, the Instagram algorithm shows your content to users based on their activity, interaction history, or interests. This makes it easier for brands to calculate how likely someone will interact with your content, thereby enhancing your Instagram marketing strategy.
Instagram Marketing: The Basics
It's clear that Instagram is a powerful and worthwhile marketing platform to promote your products or services. Yet, when it comes to actually use the platform as a marketing tool, some brands struggle.
This is because, just like any other social media marketing strategy, your Instagram marketing strategy takes commitment, change, and consistency. The key to Instagram marketing success is not limited to posting relatable photos and videos of your products or services. As mentioned earlier, it requires you to have a clear goal. And accomplishing your goal requires a well-structured strategy and good timing. The SMART goal-setting process is a winning formula for Instagram's marketing success.
Specific
What, specifically, do you want to achieve through Instagram marketing? Increasing Instagram followers or diverting traffic to websites are great goals to set. But how many followers are we talking about: 100, 1000, 10,000, or more? Your goals should be concrete.
Measurable
Ensure you can track and measure your progress. If you can't identify whether your efforts are working, your goal isn't specific enough. For example, an increase or decrease in views, shares, and more is when Instagram metrics come in.
Attainable
Set a realistic goal. If your goal is to reach a million followers in a month, and you launched your brand just a month ago on the platform, you haven't set a realistic goal. Try setting goals that are attainable and possible to achieve with your resources.
Specific
Specific and realistic goals are relevant to your business objectives. Set relevant goals that support your business' vision, values, and objectives.
Time-bound
Come up with a timeline to complete your goal. If you can't, that might mean your goal isn't specific or realistic enough.
7 Effective Tips for Instagram Business Marketing
Here are the seven most useful Instagram marketing tips to set your brand up for success.
1. Create a business account
Before you start crafting your Instagram marketing strategy, make sure you have an Instagram business account. This way, you can take full advantage of Instagram's marketing features and functionalities, including access to Instagram Insights, Instagram Shopping, the ability to add CTA buttons, Instagram ads, the ability to add links to Stories, and much more.
Plus, the most serious Instagram marketing tools are limited to business accounts. Also, getting access to a professional dashboard is one of the biggest perks of an Instagram business account.
If you have an existing personal account, you can head to Settings and tap on "Switch to Business Profile" to get started. If you're new to Instagram, you can create a brand-new business account by building a personal account first, and then switching to a business account. Once you set up your business account, you can start outlining your Instagram marketing strategy.
2. Build your content strategy
Knowing that Instagram is a large platform with millions of active monthly users, it's crucial for brands to come up with a winning content strategy to perform the best on the platform. A marketing plan specific to Instagram will be necessary to see real results for your brand.
Your content strategy should include four key elements.
Content marketing framework
Depending on the stage in your buyer journey, you can decide what content to post. For example, if you're looking to increase brand awareness and attract new followers, you might want to include entertaining contests or influencer marketing as part of your content strategy.
Building and maintaining a content calendar is essential to regularly planning and scheduling your posts. Social media content writing is no easy feat, and it requires marketers to be disciplined. It helps keep track of what's working and what's not, and also helps avoid poorly timed posts, so you can uphold your content quality and consistency.
Creating a unique visual aesthetic for your brand can help your audience instantly recognize your content on the platform. You can use specific color codes, filters, or themes for your feed to build a unique and consistent aesthetic for your profile.
Creating engagement guidelines can help you interact effectively with your followers. For example, personalize the customer experience and share content that aligns with your brand values.
3. Create sponsored ads
Instagram paid ads, which are often accompanied by a "Sponsored" label, are an effective way to promote your products or services to your target audience. The simplest way to create a sponsored ad is to promote an existing high-performing post (as shown in Instagram Insight). You can even use Facebook ads manager to create ads for Instagram. Keep in mind that to create sponsored ads, you must use content that is engaging. There are many different types of Instagram-sponsored ads. They can be in the form of photos, video posts, carousels, IGTV, Reels, Stories, and more.
The cost of Instagram-sponsored ads is highly dependent on various factors, and there is no best practice for how much to spend. However, you can control the cost of your ads by setting either the maximum daily budget or a lifetime spend for your whole campaign.
4. Use hashtags
The easiest way to spread brand awareness and attract new followers on Instagram is to strengthen your hashtag game. Instagram allows users to follow hashtags and search for what they're looking for by using them. This means, if you use the most relevant hashtags for your content, users searching content through that hashtag will find your posts easily.
Even better, create your own branded hashtags.
With these branded hashtags, you can create buzz around your brand and make it popular. To create branded hashtags, you can use your brand's name, slogan, products, or campaign's name. While there are many benefits of using branded hashtags, it's important to note that building brand awareness requires patience. Hence, for a new brand, using common hashtags is the best practice rather than depending on branded hashtags.
5. Team up with influencers
Influencer marketing is one of the fastest ways to reach a wider audience on Instagram. Influencers are influential people who have built an online presence with a large following that trusts their thoughts and opinions.
If you team up with an influencer whose audience fits your niche, you can get access to a readymade target audience. And if you play your cards right, you can even get a chance to work with some of the top Instagram influencers in the future to gain millions of followers and likes.
The other key benefits of influencer marketing are that it is cost-effective and saves time, as compared to traditional forms of marketing. Clearly, it is the best Instagram marketing strategy for brands hoping to quickly reach a large audience and gain new followers.
6. Track your metrics
You can't improve your brand's performance unless you know if your posts are performing or underperforming. However, analyzing and understanding these metrics can seem a little daunting, especially if you're new to the world of Instagram marketing. But once you get the hang of it, tracking and measuring these metrics can be revolutionary for the growth of your brand.
With measurable results, you'll know if your Instagram marketing strategy is stagnating, and if it may be a time to improve it or try a new one. Instagram's metrics allow you to track and measure your follower growth rate, impressions on posts, engagement rate (number of likes and comments), URL click-through rate, the engagement rate on Stories, branded hashtags, and much more.
7. Use Instagram Stories and Reels
Why do short video formats like Instagram Stories and Reels matter in marketing? The reason is, they are heavily favored by the Instagram algorithm today, and they're getting more exposure than any other marketing feature on the platform.
Both Stories and Reels offer a full-screen vertical view to the audience, which allows brands to be more approachable than in a typical video format. Plus, they're the biggest Instagram marketing trend today. They are a catchy form of visual content, which strikes a chord with the audience. Embracing them can help you stay on top of your game.
Key Takeaways
Instagram is one of the most popular platforms for advertising.
Instagram business accounts offer a lot of marketing features and functionalities.
Instagram marketing requires both creativity and a well-thought-out strategy.
Instagram Stories and Reels are two emerging trends that you can put to work in your marketing strategy.
More and more brands and marketers are turning to Instagram marketing to reach their potential audience.
Conclusion
With over a billion monthly active users, there's no denying that Instagram is the must-use social media platform for marketing your brand. By embracing the above-mentioned Instagram marketing tips, you'll be able to successfully boost your existing or new business easily and quickly.
FAQs
1. How do you start Instagram marketing?
To get started with Instagram marketing, you will need to switch from a personal account to a business account. Or if you're new, begin by setting up a personal account, then follow the instructions to switch to a business account.

2. How do you effectively promote your brand on Instagram?
You can use different marketing ideas for Instagram, such as creating sponsored posts, using hashtags, inserting links in Stories, etc.

3. What are the top Instagram marketing trends in 2022?
In 2022, Reels and Stories are emerging as the most important Instagram marketing trends to watch out for. 

4. Why is Instagram marketing crucial for brands? 
Instagram is an app that is favored by a larger user base. Since the content you post here is visual, there's a greater chance of engaging your users. Instagram is slightly different from other platforms in that it helps brands get candid and more intimate with their audiences, thereby helping them create meaningful relationships with the latter.