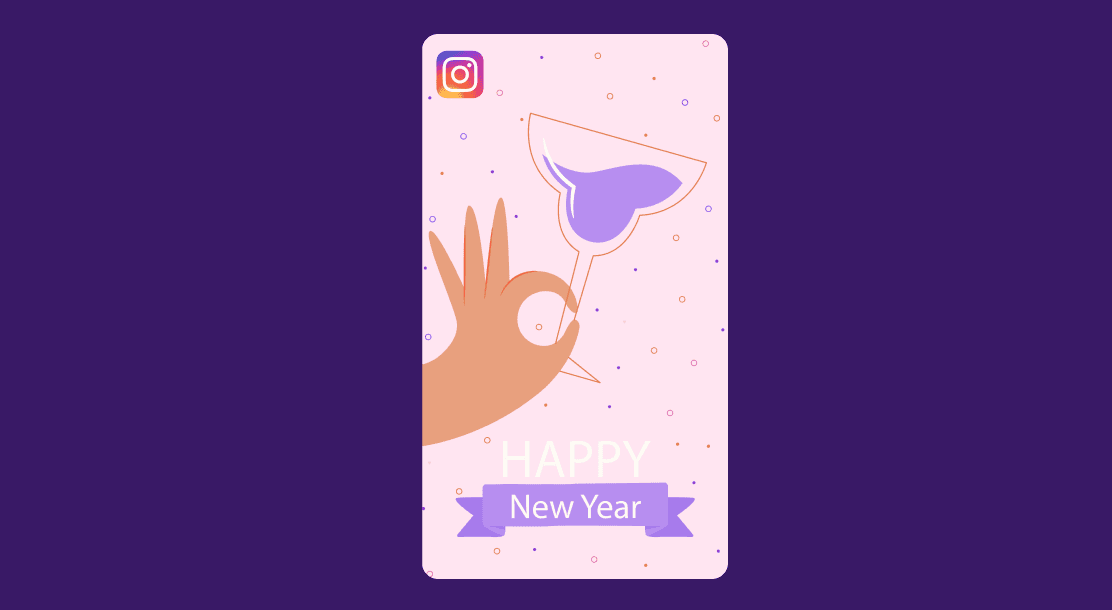 Table of Contents
What Is Instagram Reels?
Reels vs. TikTok
Why Should You Make Instagram Reels?
How to Use Instagram Reels for Business
Key takeaways
Conclusion
FAQs
Instagram was launched in August 2020. It lets you create short, exciting videos that last much longer than 24 hours. Although people trolled Instagram Reels for being a TikTok replica, it has survived all the criticism to emerge as one of the best content formats liked by brands, influencers, and users alike.
Influencers and promoters on TikTok started turning to Instagram Reels, and leading brands like Walmart, Beardbrand, and Sephora rely more on Instagram Reels instead. So, what's so special about Reels anyway? What makes it tick, and how to use it in your brand strategy? All of these questions and many others are answered below.
What Is Instagram Reels?
Instagram Reels, like Instagram Stories, is a feature that lets you create short-length videos. In comparison to Instagram Stories, whose limit is 15 seconds, Instagram Reels can go up to 60 seconds. Also, the former does not disappear in 24 hours, as Instagram Stories do.
Instagram Reels comes with a set of handy editing tools that make it easy for you to create engaging videos (more fun videos) that your followers will love. And to beat the 60-second rule, people create Reels with multiple interlinking videos, captions, filters, clips, stickers, and interactive backgrounds.
You can even access a scrollable tab loaded with viral Reels (just like the "For You" page on TikTok) using the Reels icon that appears at the bottom of the homepage. Instagram Reels are also featured on the "Explore" page, serving as an effective discovery tool. The algorithm works to recommend users' valuable content. It discourages the spread of misinformation and can identify questionable content instantly. It means a lot to brands to appear on the Explore tab, as their reach increases substantially, leading to better conversions and revenues.
Reels vs. TikTok
You must know the difference between Reels and TikTok, considering they are rivals. Both endeavor to do the same thing: helping users share short videos with friends and family. They each offer proprietary tools for creating engaging videos. However, there are some fundamental differences between the two that need to be highlighted.
Instagram Reels
A built-in feature functioning within the Instagram ecosystem
Videos cannot run beyond 60 seconds
Reels shared to Instagram Stories disappear after 24 hours
TikTok
A standalone platform
Videos can run up to three minutes
Videos stay on TikTok until you remove them
You can access many creative tools and augmented reality (AR) effects when making Reels. It also has speed controls, and an option to align videos made from several clips.
You can feature your Reels on the Explore page and share them on Stories, as well as post them on your feed. You may include original audio, and the audio clip automatically gets attributed to you. What's more, your peers can use the audio clip to create new Reels.
Why Should You Make Instagram Reels?
Realizing the importance of Instagram Reels, more TikTok users are switching to it today. Posting a 30-second clip as a Reel (instead of a video) leads to better engagement and more views. Did you know that the NFL team's Reels get 67% more engagement than regular videos? The reasons are not far to see.
1. Wider reach
Instagram Reels has better reach as compared to Instagram Stories. For instance, the average engagement for an Instagram post (as Stories) hovers between 2%-3%, and if you have 1,000 followers, hardly 20 to 30 will see your post. However, if you post the same video as a Reel, the Explore feature in it ensures that your viewership increases substantially (between 100 to 200).
2. Engaging content
When compared to Instagram Stories, Instagram Reels can be catchier, and can engage users better. As a creator, you can come up with content that remains relevant, ensuring better patronage. This is thanks to Explore, the built-in feature in Instagram Reels that helps you create enjoyable Reels faster. This is also when social media content writing services come in handy.
3. Portray your true personality
Most people don't want to show their true side, especially when they go online, and they like to appear more professional while going live. But Instagram Reels give you a chance to present yourself without a care in the world, adding an authentic touch to your online presence. Posting videos without reservation helps attract more views and shares.
How to Use Instagram Reels for Business
Here are a few things that highlight the importance of Instagram Reels.
1. Launch new products
You can promote your new products or services using catchy one-liners in your videos. Regardless of whether you sell electronics, fashion-wear, sportswear, or any other product, Reels will help you promote it better. The short videos help you talk about the benefits of your product, or how it works. You can also make Reels to tell your customers how to unbox a product and use it.
2. Answer queries
Companies can create short how-to videos that help resolve customers' issues by offering solutions for their pain points. For instance, companies selling home security products can make short videos describing the various ways to make a house secure and burglar-proof.
3. Give valuable tips
Instagram Reels' importance can be best described by the engaging way companies can share valuable tips. The tips can relate to the services your company provides, or even for solving problems people face in general. People are always happy to receive tips that address their queries or issues.
Sharing short DIY videos can be very helpful, and people tend to share such videos immediately with their family and friends. If the solution doesn't fit in one Reel, you can make a series of videos running into multiple Reels using the Explore feature.
4. Join forces with influencers
Influencers tend to sway people with consummate ease. This is why it is a good idea to join forces with influencers and ask them to create and share videos on your behalf. All the influencers need to do is do some quick reviews of a product or service, and tell the users how helpful it is. Featuring influencers in your Instagram Reels has a cascading effect on your target audience.
5. A peek behind the scenes
Users love to catch a glimpse of what's happening behind the curtain. Using Instagram Reels to share unique behind-the-scenes instances adds charm to your videos. It could be a glimpse of what a typical day at work looks like, or how your team works in tandem to create marketing collaterals that will kindle user interest.
6. A sneak peek of upcoming events
The importance of Instagram Reels can further be understood while giving a sneak peek of upcoming workshops, training sessions, or other such events to your users as short, exciting videos. Such sneak peeks are especially good for new product launches or upcoming gala events.
Key takeaways
Instagram Reels, probably the only alternative to TikTok, includes easy-to-use features like Explore.
You can make longer videos as compared to Instagram Stories.
Instagram Reels can stay on your profile for as long as you want them to.
Conclusion
The above points help you understand the importance of Instagram Reels, which are easy to create, last longer, and do not have a shelf life like Instagram Stories. Instagram Reels can provide a way to promote new launches and increase your revenues.
FAQs
1. What is the purpose of Reels on Instagram?
The primary purpose of Instagram Reels is to entertain people with short, exciting videos. Also, Instagram is a direct competitor to the monopolist in the field, TikTok. The advantage of Reels is they stay on, unlike Instagram Stories that disappear in 24 hours. The feature has received a good response from users, brands, and influencers.
2. Can you get followers through Reels?
You can reach as many people as you want with Instagram Reels, and engaging more people increases the chance of improving follower count. Also, your engagement rate on Instagram will grow proportionate to Reels' views. The importance of Instagram Reels lies in the fact that you can get a better reach as compared to other formats.
3. What is the importance of Instagram Reels?
Instagram users can share their Reels with ease, thanks to the convenient feed built into the app. The importance of Instagram Reels is also tied to the fact that they create better brand awareness. Reels allow your content to appear on the Explore page, where you can keep feeding Reel after Reel, with no restrictions.
4. What is the periodicity for posting Instagram Reels?
If you want to receive the attention of an optimum number of people, it is crucial that you post at least four to seven Reels a week. When you post Reels consistently, the built-in Instagram algorithm prioritizes your content, leading to better visibility of your account, better engagement, and increased followership. An increase in followers means your brand gets noticed by more people more often, and such brand awareness leads to increased conversions.