SEO
Ideal Blog Post Length For SEO In 2023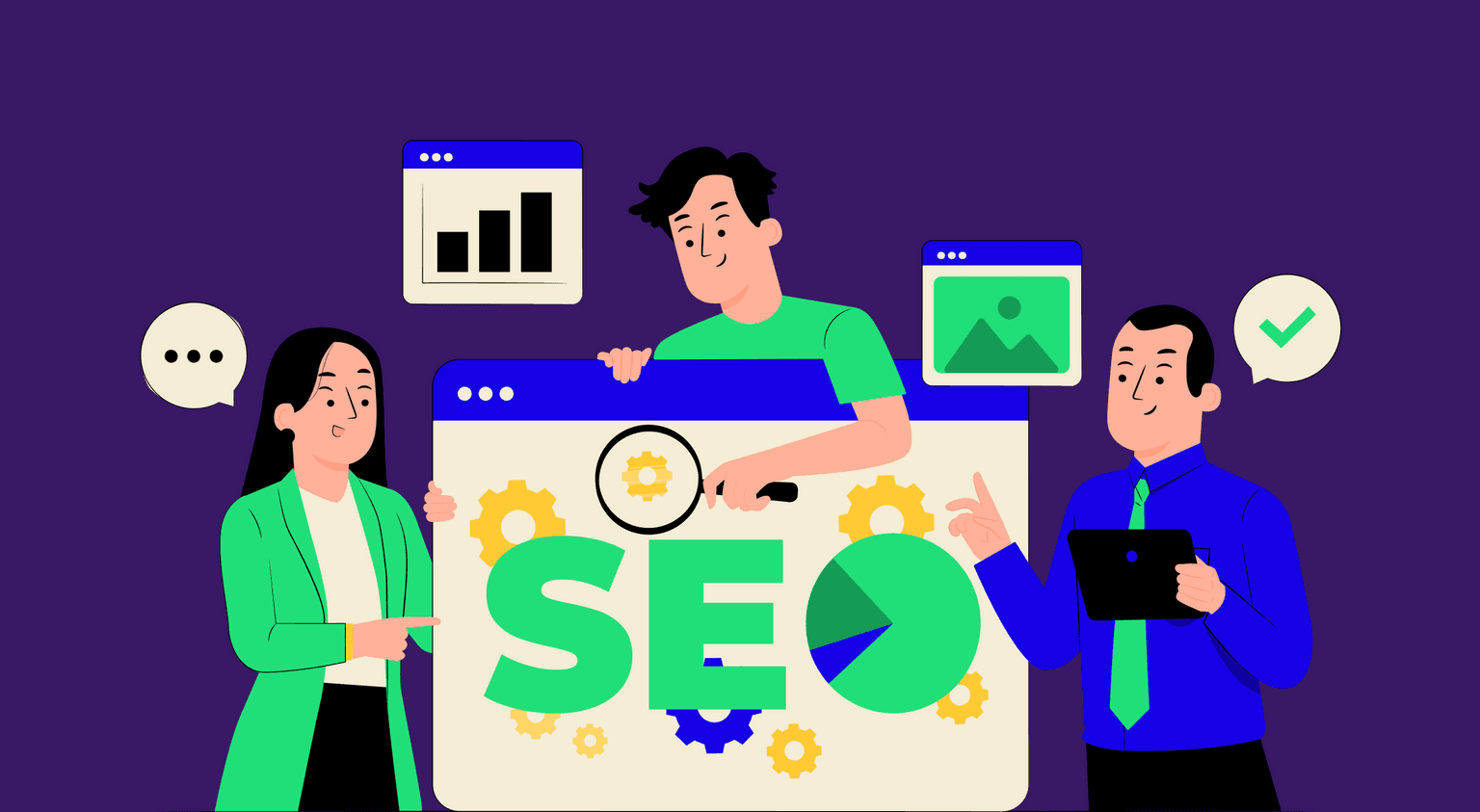 Understanding the ideal length of a blog post will help you focus on relevant content without boring your readers. Remove the fluff and get amazing SEO results.
Every content creator, at some point or other, has questioned what is the ideal length for a blog writing format. Do blog lengths depend on blog topics or search engine optimization? Knowing the answer to these is critical for your content strategy to be successful. There is no one-size-fits-all logic in writing a blog.
To a great extent, the length of blog posts depends on the intricacy and intention of the blog topic. Understanding the blog topic's purpose is the key factor to determining the blog post length. Is your blog meant to improve sales, educate people, or drive SEO traffic? The end goal of the content also determines the length of the blog post.
However, the quality is more important than the length of your blog post. The readers should find it worth their time, and it should add value to them. Let's dig a bit deeper to under the ideal blog post length.
Deciding the Ideal Length for a Blog Post
The ideal length of a blog post is based on various factors. Let's understand how these factors help determine the length of a blog.
1. Understand your goal
Content creators don't just start writing. There is a thought process and a strategy behind every blog post. The first step is to understand the purpose of writing a blog. Blog posts can be created for:
Improving SEO ranking
Improving reach on social media
Promoting sales leads and conversions
Launching new products
2. Establish your audience
Every group of audiences is different. A clear understanding of the target audience is crucial for determining the blog length. The length of the blog post will be based on whether you are writing for experts, amateurs, or a certain buyer persona.
3. Focus on SEO
Just like every blog is written for a purpose, every content should also meet its specific search goal. The content ranking is based on multiple factors other than the length of the blog posts. SEO focuses on blog writing format, tone of the blog, and other elements like visuals, etc.
Best Blog Post Length for SEO in 2023
As long as search engines have been around, the ideal blog post length for SEO has been a cause of dispute among content creators. Content marketers, in their strategy, should focus on meeting the SEO best practices, like back-linking, blog topics, key terms, etc., and then achieve the ideal blog length for SEO.
Most content marketing agencies believe that the length of blog topics will directly enhance the SEO ranking for your brand. The length of the blog is considered a core component of SEO. However, every blog should engage, add value, educate readers, and generate leads.
Creators considering Blog posts for SEO should consider two key variables when deciding the length of blog posts. These are:
Subject matter – Every subject demands different information than the other. Ensure that your blog provides complete information on the relevant blog topics.
Searcher intent – This is a major factor in deciding the length of a blog post. If a person is willing to learn in detail about a subject, they will also be willing to spend substantially more time than a person looking for quick tips.
Below is a guideline for suggested word count:
| | | |
| --- | --- | --- |
| Content type | Suggested word count | Content Purpose |
| Press releases/ Announcements | 400-700 words | Short and concise content that includes the key information. |
| B2B content | 500-1,500 words | B2B Content should help clients without wasting much time. |
| Blog posts | 1,000-1,500 words | Ideal for building SEO focusing on keywords |
| Guides/ Educational | 2,500-3,000+ words | In-depth guides |
Importance of the Right Length of Blog Posts
A blog post with a length between 1,000 to 4,000 words covers blog topics more comprehensively, offers more backlinks and provides EAT (expertise, authoritativeness, trustworthiness). All these impacts the SEO ranking and improve the credibility of your brand. Some of the benefits of the ideal blog post length are:
1. Improves website traffic
With a focus on the ideal blog length for SEO, the chances of ranking higher and discoverability increase, driving website traffic in turn.
2. Increase on-site engagement
Ideal blog pieces with valuable content ensure users spend more time on the blog. This leads to more user engagement.
3. Improves brand authority
With insightful and comprehensive content, you create authority. Your brand reputation and trust improve among the customers.
4. More sharing
Once readers like your content, they are more likely to share it. Articles below 1,000 words get 16 times more shares than blogs over 1,000.
5. Increased links
A 1,000-1,500 word article is ideal for adding an optimum number of backlinks. High-quality resources attract links.
6. More conversions
A 1500-word blog post with quality content tends to nurture customers and boost conversion rates more than small, short blogs.
7. More leads
As 1000-1500 words blog posts have better SEO ranking, they also work as amazing lead generation tools. With relevant calls-to-actions, these blogs can be a sales lead magnet.
8. Repurposed content
If a blog post is less than 1,000 words, it is difficult to repurpose it. However, a blog of around 1,500 words has enough raw material for repurposing it as other pieces of content.
Many elements are involved in blog writing, not just the word count. All the elements work together to achieve SEO results. Whether you are planning to write a short or long blog, it takes time, research, and planning. Yes, the length of the blog post is important, but it also focuses on quality, authenticity, etc. There is no 'perfect length' for a blog post. However, you should aim to write a blog of the best quality, informative, and optimized.
FAQs
1. How long is too long for a blog post?
It is believed that posts with more than 4,000 words suffer readability. The optimal length is considered to be around 1,000 to 2,000 words, but the length of a blog topic should be based on its purpose.
2. What is a 7-minute-long article?
Concerning word count, a 7-minute blog post should be around 1,600 words. It is the time taken to read the blog.
3. Is 1,000 words sufficient for a blog post?
A 1,000-word blog is good, but there is no fixed rule for the maximum number of words. Blog topics of 1,000 words allow you to explore the topic in-depth without the readers losing their attention.
4. How long should blog posts be in 2023?
Earlier, shorter posts were more in trend. However, there has been an increase in attention span for online blogs with time. While no "perfect length" exists for a blog post, they should aim to be engaging.