Marketing
6 Key Tips on How to Turn Articles Into Videos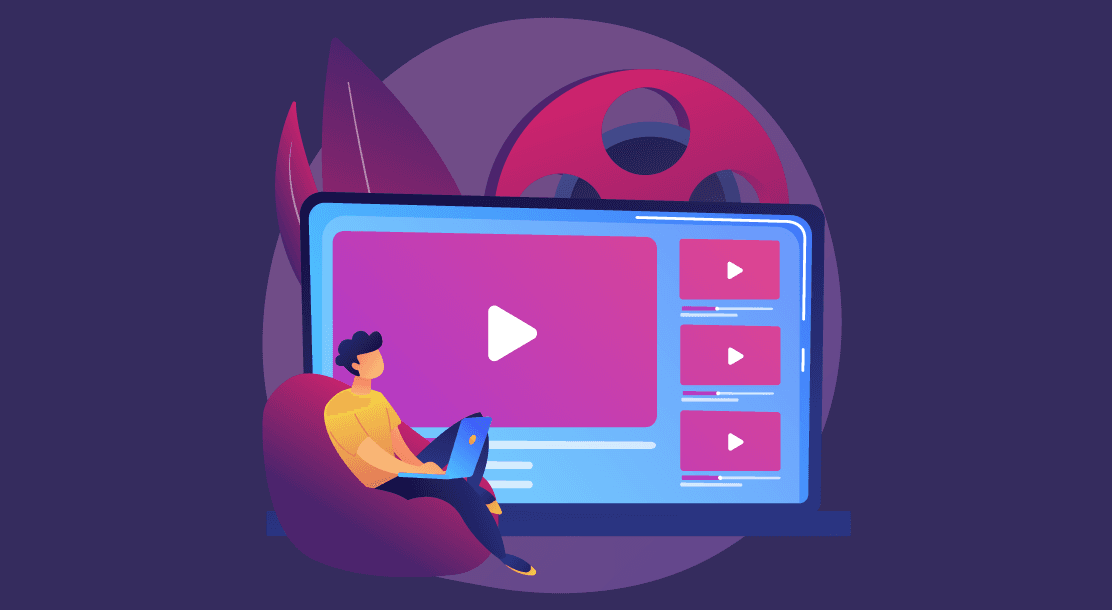 Table of Contents
Why You Need To Convert Blogs Into Videos
How To Convert Articles Into Videos
Key Takeaways
Conclusion
FAQs
In today's digital world, it's not enough to ace just one platform. It's important that you are present across all social media channels and use multiple formats to convey your message to the online world. One way to achieve this is to repurpose existing content. This means, using your existing content, like blogs, to turn it into other formats like rich imagery, videos or even audio snippets. In this article, we discuss easy methods for how to turn articles into videos.
Why You Need To Convert Blogs Into Videos
For years, blogging was the most accessible method to get social reach online. All you needed to know was how to format your write-ups using a text pad and some insight on how search engines work, i.e., SEO. According to BrightEdge, 51% of organic website traffic comes through SEO, and a significant portion of that is taken care of by blogs. More importantly, blogs generate quality leads compared to social media marketing.
So why convert blogs into videos? The answer lies in engagement. Learnhub reports that videos garner 1200% more engagement than text and images combined! Most people use a combination of visual, audio, and text-based cues to imbibe new information quickly. This makes video marketing much more effective in terms of getting your point across.
For the longest time, video editing meant huge investments for computers and graphic cards with high processing power, expensive software, niche skills and lots of time. But, thanks to evolving technology, it's much more accessible now. Read on for tips to turn articles into videos.
How To Convert Articles Into Videos
1. The DIY method
Microsoft PowerPoint gives you access to various animation and transition effects that you can use to build a video out of an existing blog. Apart from using stock footage or just a recording of yourself talking, you can also experiment with adding charts and infographics to your presentation.
Although limited in functionality, this is the easiest method by far as almost everyone has experience creating presentations for school projects, business proposals, etc.
2. Online DIY platforms
If you want to try something more beginner-friendly than Microsoft PowerPoint, the online content creation platform Canva is also a great option. With Canva, you can access rich graphics, charts, stock footage, and imagery in one dashboard.
Another significant advantage of Canva is that you don't need additional software if you wish to record yourself or your screen. Canva is free to use, but the Pro version offers more features.
3. Hire professionals
Although video editing is easy with the tools mentioned above, it's still quite a cumbersome process, and you won't always be able to get the results you require. If you don't have time to spare to learn how to convert articles to videos, the best thing to do is hire freelance professionals who have access to a vast library of resources. Plus, you can be confident that your output will look professionally made and clearly convey the message in your blog.
4. Leverage the power of AI
One of the best tips to convert blogs into videos is to use Artificial Intelligence (AI) platforms. These online services automatically pick up key information from raw text like blogs and articles and convert them into videos within minutes.
You also get to customize your video by using storyboard ideas, layouts, brand colors, and music. This means you get professional results in record time, allowing you to repurpose a large amount of text matter into more engaging content.
The most popular AI platforms are,
5. Use free editing software.
When it comes to promotional content, outsourcing may not always be ideal. Even if it's just you, an in-house team will likely have a clearer vision of how your brand messaging should look. To get professional results, you'll need to add custom brand elements, edit audio to your requirements, enhance graphics, visual effects, and much more. If you're budgeting for an extensive advertising or marketing campaign, it's worth figuring out how to turn blog posts into videos.
One software that allows you to create amazing video content all by yourself is Lightworks. In fact, it's even been used to produce Hollywood A-list films like The King's Speech and The Wolf of Wall Street. The best part? It's free. Several tutorials are available online to help you learn how to use the software. Lightworks has a Pro version where you can access audio and video resources. But you can make do without it by using free resources available online.
Some sites that offer royalty-free, commercial license audio, and video include:
6. Use professional editing software with ready-to-build templates.
If you have access to professional video editing software like Adobe Premier Pro or FinalCut Pro X, you can turn articles into professional videos. All you have to do is download ready-to-use templates available online from platforms like Envato. This is highly recommended if you have experience using photo-editing software.
Key Takeaways
Video content is sure to become increasingly important for brands and individual creators alike.
Videos with a person behind the camera tend to get more engagement online than animated content. In fact, platforms do encourage it. However, there's also a case for using charts and infographics to balance the visual effects.
If you're not comfortable facing the camera, you can always use stock footage.
You don't need to record your own voice. Use free text-to-speech converters available online for voice-overs.
Whether you like it or not, video is here to stay. Make sure you invest some time in repurposing text content to get more engagement online.
Conclusion
With Cisco predicting that 82% of all online traffic for consumer content will be video-based, it's now crucial to provide your audience with professional and engaging content. Given that technology has made it relatively simple to try out different content distribution platforms, now is the best time to get your brand and your content moving!
FAQs
1. How to turn blog posts into videos?
Several free and paid tools and resources are available online to help you turn text posts into videos. The fastest method is to use AI tools, while the cheapest way is to do it manually using free software like PowerPoint.
2. What is the best way to create a video?
1. Ensure there is enough light
2. Keep the background clutter-free
3. Ensure your audio is clear 
4. Place the camera on a tripod to prevent shaky footage.
5. Pick a good video editing software.
Check this article for more information on creating video marketing content.
3. What is the best free video editor?
The most popular free video editors are Lightworks, Videopad, and Blender.
4. What is the simplest video editing software for beginners?
Apart from Lightworks, you can try out Canva or Envato templates if you want to understand how to turn articles into videos.
5. What is a watermark on video?
When using stock footage, you may be able to see copyright marks, thin white lines, or the name of a company or brand appearing in the video. If you don't want watermarks in your video, you should buy a commercial license. A free alternative is to use Creative Commons resources, which are royalty-free and won't contain a watermark.
6. Is InVideo free?
InVideo offers both free and paid plans. If you choose the free plan, your videos will contain a watermark.