Marketing
How to Promote Your Content on Social Media: 10 Amazing Tips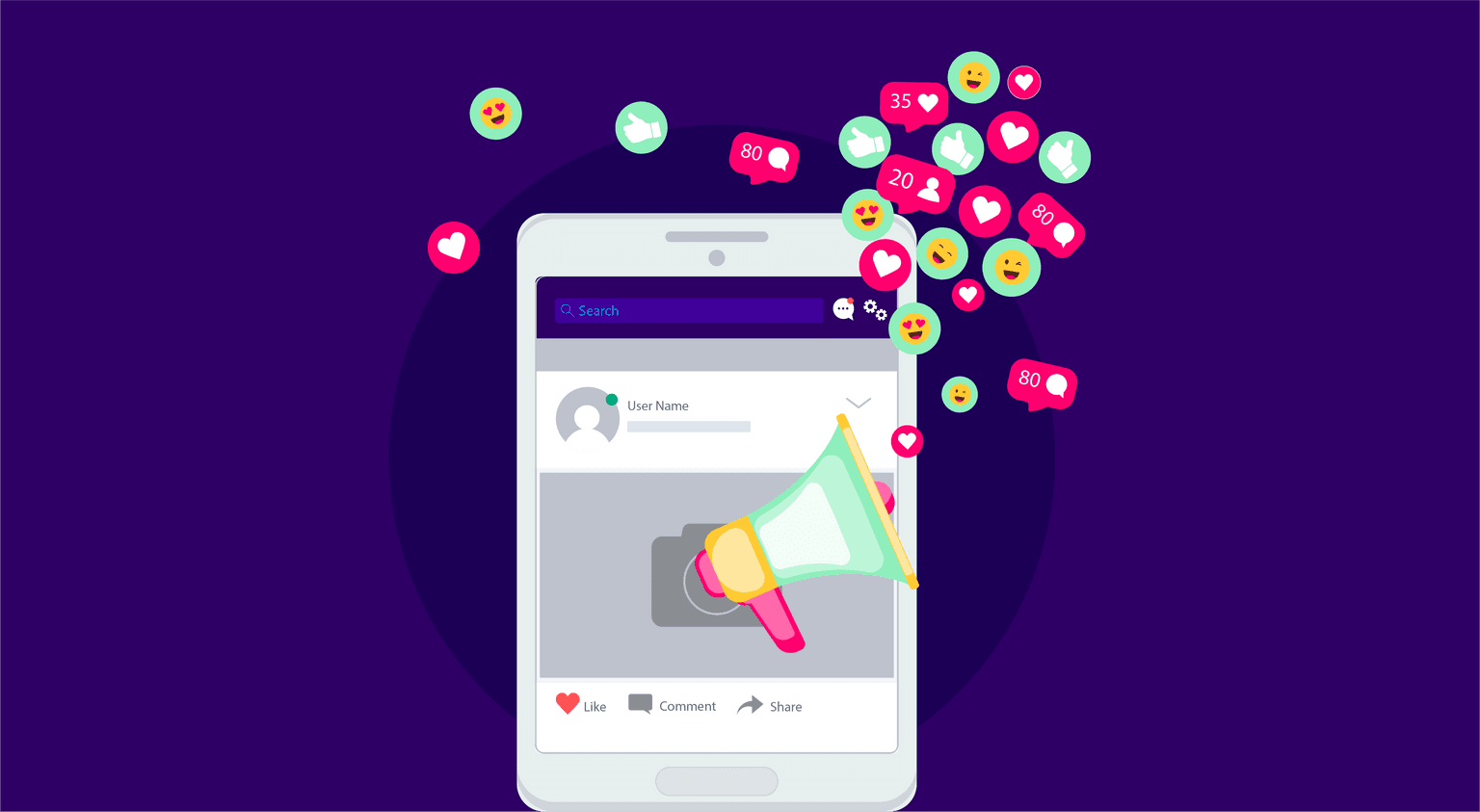 Table of Contents
Importance of Social Media Promotion
How to Promote Your Content on Social Media: 10 Tips
Key Takeaways
Conclusion
FAQs
If you've ever caught yourself thinking about how to promote your content on social media, this blog is the perfect pitstop for you! Let's talk about some effective ways of promoting your work on social media.
Promoting your content on social media might seem daunting at times; the constant battle to reach a larger audience and earn some revenue can be overwhelming. If you've caught yourself staring at your screen for hours and not finding relevant solutions, this blog might be just what you need to get some insight into social media promotion! Here are some comprehensive and effective ways to make social media work to promote your writing.
Importance of Social Media Promotion
Social media is a powerful way to promote any product or service, including your writing. The more people your content reaches, the more impact it will have. Once you have a good grasp of the concept of using social media to promote your work, it can also turn into a great source of income in the long term, all while reaching your target audience and creating an impact!
How to Promote Your Content on Social Media: 10 Tips
1. Create a platform
The first step towards social media promotion would be to create a platform to help you interact with your audience. This can be done by creating a website, an Instagram page, or even a Facebook page. You can also create a YouTube channel to promote your writing and interact with your audience.
2. Increase engagement
Once you've created the appropriate platform to promote your work, the second step would be to increase engagement and traffic to your website or page. This can be done by hosting social media contests, posting photos of your book or article, or creating and promoting a small poster that talks about your content in brief with a catchy title!
3. Make use of action buttons.
While creating posts for Facebook or Instagram, use their action buttons like "learn more" and "subscribe now" by taking the person to your website, blog, or YouTube channel.
4. Use hashtags wisely
Make sure you add relevant and up-to-date hashtags on your posts to increase your reach, and these hashtags also help you to show up on people's "suggested posts" and recommendations.
5. Interact with your audience
Interact with your audience by asking sources to share your content and posts, tagging them in the comments, or engaging with their content. Participate in different social media competitions or write related posts. Try commenting on posts of different writers and authors to increase your reach.
6. Use scheduling software to plan your tweets in advance
Make good use of the technology out there, and use software like TweetDeck or buffer. These help you to plan out your tweets for a month at a time or longer and helps you keep tabs on all your social media work by giving reminders and alerts.
7. Tap into the power of multiple platforms
Using a single platform to promote your work will not cut it anymore, especially in social media promotion. So promote your content on different platforms, like Instagram, Facebook, YouTube, and LinkedIn. Follow a well-thought-out schedule to make your work easier. Make sure you post regularly on every platform.
8. Be thematic
Use the events around you to your advantage and try to make your content relevant to these events. For example, if it's Christmas time, try to offer content related to the holidays.
9. Join online communities catering to your niche
Try to join online communities that might cater to your niche, promote your work there, and get other writers' insights into their work and promotion techniques. Interact with different authors and writers, try learning new skills from them, and work on upskilling yourself!
10. Support others by sharing their content
Take time out to share other people's content and then engage with them; this is how you network, and this also gives other people an opportunity to read your work and share it with their sources and contacts.
Key Takeaways
We have suggested different ideas to promote your content on social media. This can be a lot to take in at times, especially if you are not familiar with social media. So we recommend you to take things slow and one step at a time, so start by creating a platform to promote your work!
Before you choose a community to join to promote your work, research the different niches available and at your disposal. Not all communities will be effective and will cater to your needs.
There is a great deal of emphasis on interacting with people in the same field as yours as it gives you various insights into their world, and it also acts like a support system that helps you maneuver through the world of social media.
Instead of constantly sharing links to your content with your audience, mix things up by retweeting and sharing the posts of different publications, which might pique their interest in your writing.
Every social media platform has different engagement strategies, so change how you post and advertise your content depending on the platform being used.
Conclusion
Phew, so this was a lot to take in! You're a writer, not a social media expert, after all. However, it is essential to learn these basic social media promotion techniques to ensure you don't miss out on vital audiences. So take a deep breath and jump into this beautiful journey!
FAQs
1. How can a writer use Instagram?
To promote your work on Instagram, try being regular with your posts, tagging relevant pages, and using up-to-date hashtags.
2. Where can I post my writing?
If you're just starting and don't want to create your website, there are various other websites you can post your writing on, like Wattpad, Commaful, Figment, Smashwords, etc. 

3. How do I get paid for my writing?
The best way to get paid for your writing is to be regular with your content, write small blogs, articles, and journals. Explore different topics to write on and find your forte.

4. What are the best social media platforms for writers?
Writers can promote their work on various social media platforms like Instagram, Facebook, Tumblr, Twitter, LinkedIn, and Pinterest. The only catch is to be adaptable and strategic with your posts and content.  

5. What are the best social media platforms for authors?
Instagram, Facebook, Twitter, and Pinterest are the biggest author-friendly social media platforms and cater to all niches.