Marketing
7 Tips on Overcoming Content Distribution Challenges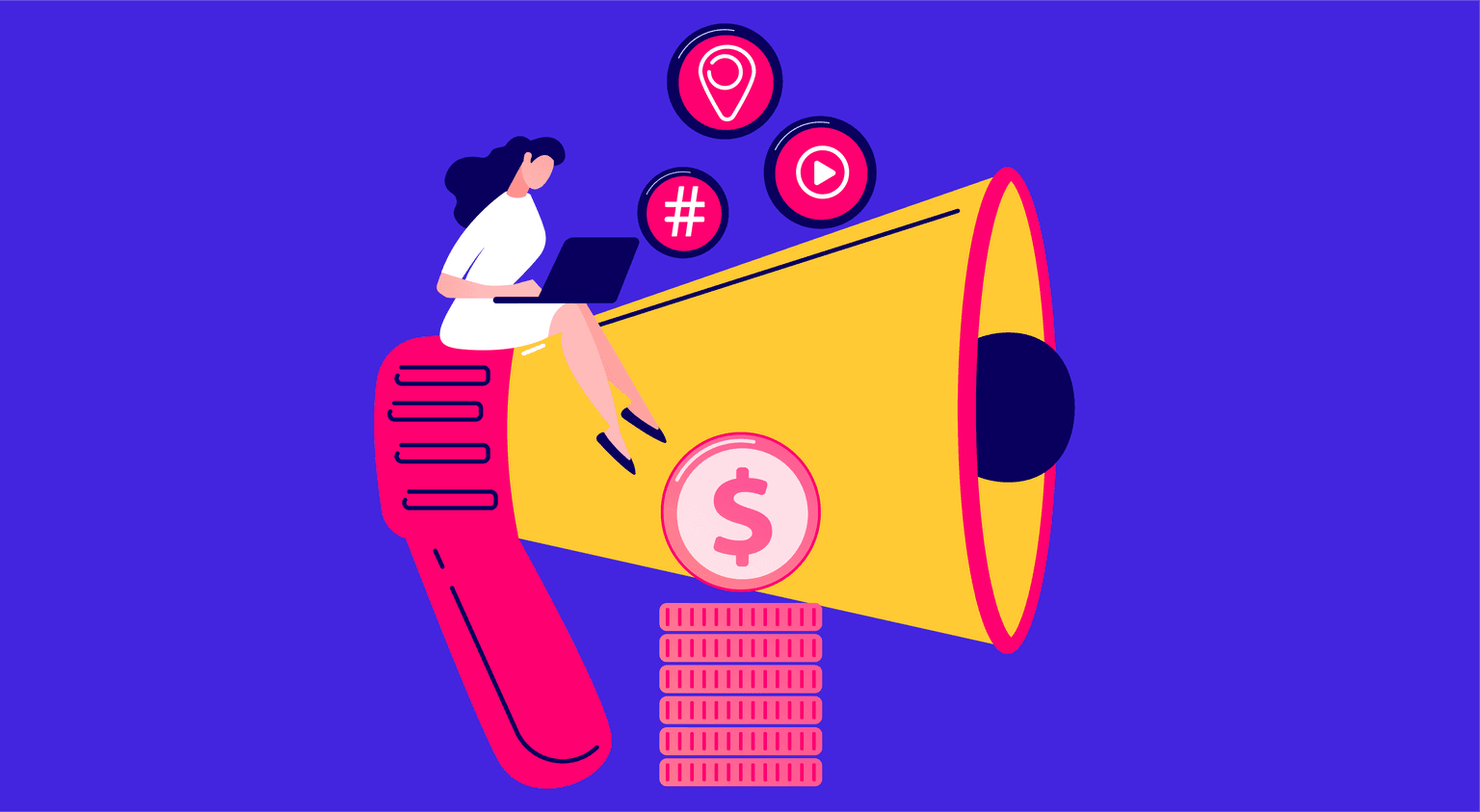 Content distribution has its own challenges. Learn how to overcome content distribution challenges with the seven key tips listed in this blog.
Content marketing's fundamental aim is to provide value. Often marketing professionals fail to realize that it is only a part of the rule. The second part of successful content marketing is delivering it to the people who will find it valuable.
With time, more and more information is being made available over the Internet. So, you have to ensure that you deliver the right information to the right audience. Sure, distribution is the way to get started, but only a few know how to do so.
Also, many challenges can make content distribution difficult. In this post, we will look at some key content distribution challenges and how you can overcome them.
7 Tips on Overcoming Content Distribution Challenges
Here are some of the content distribution challenges an organization might face, along with content distribution tips to overcome them.
1. Insufficient resources
It's not easy to create content. Content creation requires time and skill. Small-sized businesses often have an in-house marketing team, and for a good reason. Indeed, no one knows your business better than you.
But creating good content consistently might get in the way of other things, such as running the business. Three of the primary barriers to content marketing are lack of people, time and budget.
However, without even one of these three, your content distribution strategy will not work.
Before creating a content marketing plan, set aside a budget to ensure that your content creation and distribution are taken care of.
If you have just enough for even one of these, you will be fine. Today, there are several free or even reasonably priced content creation and content distribution tools that can help you in this endeavour.
However, remember that using free tools can hamper your content marketing. So while you build your content and brand from scratch, ensure you have a plan to scale up from there by hiring the right resources.
2. Unrealistic expectations from the content distribution strategy
Content distribution is a long-term strategy. You will not see results over night or even in a couple of months. So if you are a middle-level executive or an independent service provider make it clear to your higher-ups or clients (respecitively) that they musn't expect results at short notice.
But before you do that, come to terms with it yourself. Choose a team that will stick with you long-term so that you dont have to keep training new people in the interim.
Set realistic engagement and traffic targets. Take that time to think about the content distribution strategy in advance and think of what you want to achieve at the minimum.
Ensure you have every aspect of content distribution in place – content creators, content platforms, a good following on both, email marketing and other avenues that will help with content distribution.
3. Maintaining high-quality content
Writing high-quality content at all times is definitely challenging. And crappy content will definitely lead to content distribution problems. A lot of times, websites with a large audience base and an extensive team of professional writers or copy editors tend to publish crappy content filled with mistakes or incorrect facts.
This is usually because the content is not vetted enough. With the amount of content created, it can be difficult to keep track of its quality.
Create a content calendar that covers every aspect of your brand.
Look at what your competitors are doing, the kind of content they are creating and how their audience responds to it.
Ensure you consistently post high-quality content by regularly conducting a content audit. Conduct a content audit every couple of months to see what is performing and what isn't.
4. Growing competition
Every brand out there has intense competition. But if you are going to be intimidated by this, there is no point even launching your brand. Use the competition to your advantage.
Create a niche within your industry that your audience is missing out on despite all that competition.
Look at the kind of content that your competition is doling out and figure out how you can be better than them.
Figure out content distribution strategies that will capture your audience and keep them engaged, wanting more.
5. Maintaining consistency
If you want to make it with content distribution, consistency is the key. Whether it is consistency in creating content, publishing that content or distributing it, the more consistent you are, the more your audience will see your content.
Today, social media is one of the top content distribution platforms for any brand. And with algorithm's changing constantly, it is important for brands to consistently be in the audience's eye. Moreover, a constantly updated website will show the audience how committed brand's are to stay on top of things.
To be consistent, invest in more resources before starting the campaign.
Figure out the content distribution platforms that are more suited to your brand and where your audience is the most active.
Conduct a content audit after a couple of months to see what content works. Then create more of that kind of content.
Finally, focus on quality – no matter what it seems like, quality is what will get your audience interested in and engaged with your brand. So feel free to publish one excellent post vs four mediocre ones.
5. Long-term content sustainability
We've already told you that content creation and distribution is a long-term game. And, as more and more publishers are creating content, a few experts believe that we might be close to the breaking point of content sustainability.
Even though content popularity will not die down any time soon, it is challenging for content marketers.
Mark Schaefer has put forward a theory of content shock – a phenomenon when there content will be widely available but will be too much for the consumers, who have finite time when it comes to consumption. Supply will outweigh demand and brands will find themselves paying more and more to ensure that their content reaches their audience.
To ensure that your content is sustainable, choose to stay with a strong team of content creators, marketers and distributors.
Sift through the noise and create content that is the most impactful for your audience. If you do this well, your audience will find their way to your content.
Having said that, only you can determine when your content has become unsustainable.
That is when you need to take certain measures to make it sustainable. Refurbish old content to make it relevant, invest in business resources and value, remove any duplication and look for other avenues to engage your audience, and support your community to stay relevant.
7. Risk aversion
Content distributors are professionals of habit. Usually, they tend to stick to anything that works. In case they find some post that is relevant to the audience, they apply a similar formula to the following posts.
This might be due to two primary reasons. These businesses genuinely want to provide the readers with content that they will find useful, valuable, and actionable. The second reason is that organizations are addicted to pageviews.
You may belong to either of these groups. Everything you have done has worked well, and your page has received thousands of views. But, are you ready to try out something else? Are you worried that your traffic and views will plummet?
This is why so much content out there is generic and bland—and as a result, easily forgettable.
Post quality content from the start. Once your audience is hooked to it, experiment with newer forms and styles of content creation and distribution.
Measure the reactions to such content regularly. You will slowly understand how your audience is receiving this content and will have a clearer path.
Continue to create content that your audience already likes and relates to.
The Final Word
Content distribution is an effective way to get your content across to the right audience. But what you must remember are the challenges can range from the most basic to the most complicated. In such times, focus on three key factors – quality content, consistency and auditing. These three things will take you far when it comes to overcoming challenges in content distribution.
Key Takeaways
Content distribution challenges can be eliminated with the right tactics.
You will have to deal with the tangible cost of content distribution
Don't stick to only one strategy. Try out new strategies along with the old ones.
Only distribute good quality content.
Distributing content and developing an audience base will take time.
FAQs
1. What is content distribution?
Content distribution is promoting content to a business's online audience in different media formats through different channels. These channels are divided into three groups- Paid, Earned, and Owned.
2. What is a content distribution strategy?
Content distribution strategy is basically the plan to help a business disseminate its content, be it sharing a newly created ebook or promoting the recent blog post. With content publishing, you can only go so far. But a content distribution strategy is going to ensure that your content reaches the world.
3. What are the different types of content distribution tools?
There are different content distribution channel-Paid, Earned, and Owned. Paid media is the exposure you are paying. So, it can be display ads, pay-per-click ads, or social ads. Earned media is about sharing the content. It might take the form of guest posts, social media shares, product reviews, or media coverage. Owned media are the channels you own where you are in complete control of the content. It might be your blog, email newsletter, social media profiles, or website. 

4. What are the best ways to distribute a blog post?
There are various ways to distribute blog content. Some of the most effective methods are blog syndication, social media, link outreach, email newsletter, and email signature. But you will have to choose the way that works the best for you. 

5. Are social media platforms a good distribution channel?
Usually, the approach is to use social media platforms as a content distribution channel and also a source of traffic. However, there is a section of publishers taking the social media approach to a whole new level by creating storytelling and using native formats in these platforms. By using social media, you know how to overcome content distribution problems.

6. How to distribute content effectively?
You need to deliver the right content to the right people at the right time. You can take the help of influencers to reach out to your audience or use social media channels.