Guest Post
5 Employee Management Software You Should Know About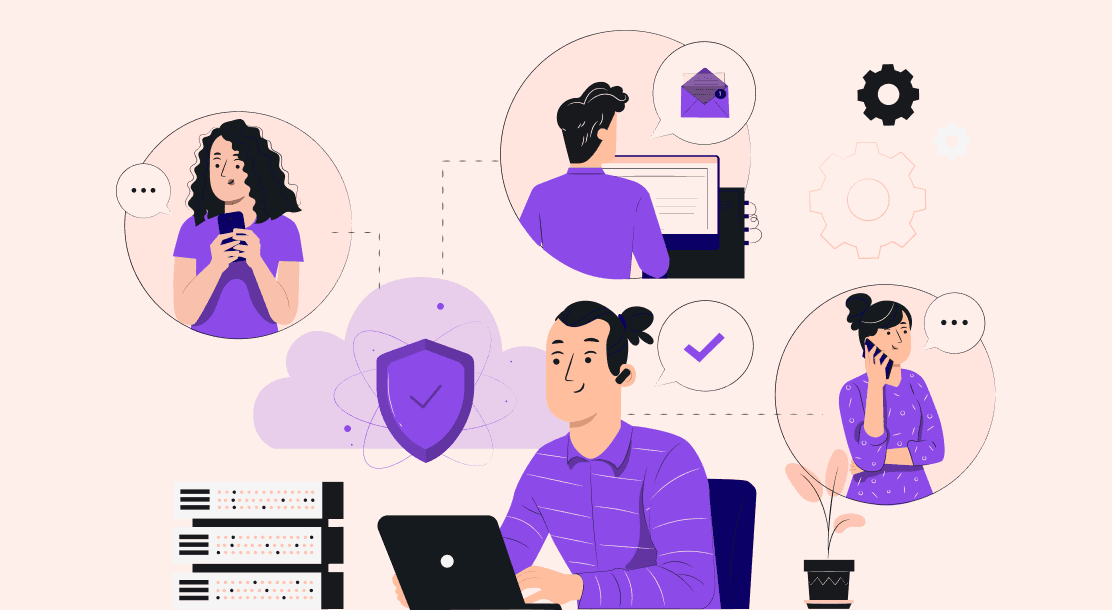 Managing employees can be a daunting task. This is where automation comes in. We list five exceptional employee management software that are worth a try.
Understanding your employees' potential to do great things is crucial. It is also the first step towards investing in employee management software. Realizing the needs of teams enables managers to bridge the gaps with the right software.
Such software helps organizations operate more efficiently. It enables the real-time deployment of information. This provides organizations with immediate, reliable, and secure access to organizational data.
For businesses to scale, they need to prioritize and optimize teamwork. And marketing software can be used to conquer daily tasks, from tracking employees' productivity to streamlining collaboration and money management.
One of the critical elements in employee management is a compensation management solution. The solution uses financial and non-monetary benefits to attract recruits and spur performance. The compensation management software also helps boost employee engagement.
5 Employee Management Software That Changes the Way You Manage Business Operations
Implementing changes, especially in the business context, isn't easy. That's because it affects various aspects in the operations of an organization. To ensure a seamless transition to the desired state, managers must have resources at hand. Most importantly, they must have the correct change management tools to enhance productivity. Here is a list of some software that can change how you pay and manage those who work for your organization.
1. Workday Enterprise Management Cloud
This is a cloud-based software for payroll and remote workforce management. It helps with the estimation of budgets as well as the visualization of trends based on analytical reports. It also enables organizations to establish flexible payment systems for employees.
Workday has a lot of features that can be used by any type of organization. This is beneficial, considering that organizations have multiple departments with different functionalities. Hence, they require software that enables them to work together to improve performance. This employee management system is developed to bring all employees to the center of the enterprise.
It has a feature called talent management. Its multiple tools help in enhancing the management, development, and rewarding of employees. It also helps with performance management, talent onboarding, and goal management.
Payment processing is an important task, where calculations must be done when required. Workday provides users with a complete view of the deductions and earnings. It also allows access to the payroll data, irrespective of the time frame. The software also has features like absence management and compensation management.
2. Kissflow
Kissflow is collaborative project management software for businesses. It's specially built for teams that want to get a lot more done. This employee management software is designed with a focus on coordination and collaboration. It enables managers and team leaders to get quality work done, without spending the whole day tracking performance.
The best thing about this employee database management system is that it has an uncluttered interface, which makes it easy for users to switch between tasks. It also keeps the projects' progress within a bird's-eye view.
For organizations that use an agile methodology, the software can help in running the process. It also helps in dividing work items evenly. Additionally, it ensures seamless participation of offshore teams.
3. Connecteam
Connecteam is a workforce management software built as a true all-in-one solution. It enables managers to put their business processes on autopilot. This way, they can focus on business growth, while freeing up employees to be productive and flexible.
The software provides a powerful, mobile-first platform that helps to improve communication. It also enhances daily processes and saves time, while increasing productivity.
Connecteam also features remote employee training delivered through the software. Aside from being a strong communication portal, employees can record the number of hours spent working. They can also get in touch with the manager or team leaders in real-time.
The tool features an intuitive design. This makes it easy to navigate and get started with.
This software is cloud-based. It also makes it easy for managers to assign work and monitor the progress from one place.
4. Spiff
Spiff is a leading commission calculation software. It takes the manual complexity of the commission processes and automates it. This software helps to ensure that employers don't spend time updating complex spreadsheets. Neither do they have to spend time on old employee management software just to pay commissions.
It helps motivate employees, thereby maximizing sales team engagement and accelerating growth. Maximizing visibility into the commission plans turns sales data into actionable insights. The real-time insights feature allows managers to visualize compensation trends across the organization.
The best thing about Spiff is that it doesn't need special connections to get coded. The software connects directly to the organization's CRM or payment processors. This reduces the workload and boosts accuracy.
5. Time Doctor
This is a cloud-based time tracking and management software. It helps businesses by monitoring employees' productivity. It provides managers with tools for time tracking and the management of payrolls.
With this performance and employee management software, users can enter the time spent on every project. They can then calculate their billable and non-billable working hours. Time Doctor also enables users to track the time spent on meetings and internet usage. It also enables them to generate weekly and monthly pay slips. By analyzing how employees spend time, managers can delegate tasks accordingly.
Operating a business without the right tools can be challenging. That's why organizations must integrate compensation management systems as well as employee management software into their daily process. This will help them meet their goals efficiently. If you're yet to integrate these cutting-edge technologies, this is the right time to do so.
Creating winning content teams is Daniel Martin's passion. He has built high-performance teams that have produced engaging content enjoyed by millions of people. In addition to photography and playing ping pong, Daniel loves to travel.