SEO
How To Change Domain Name Without Sacrificing Your SEO Momentum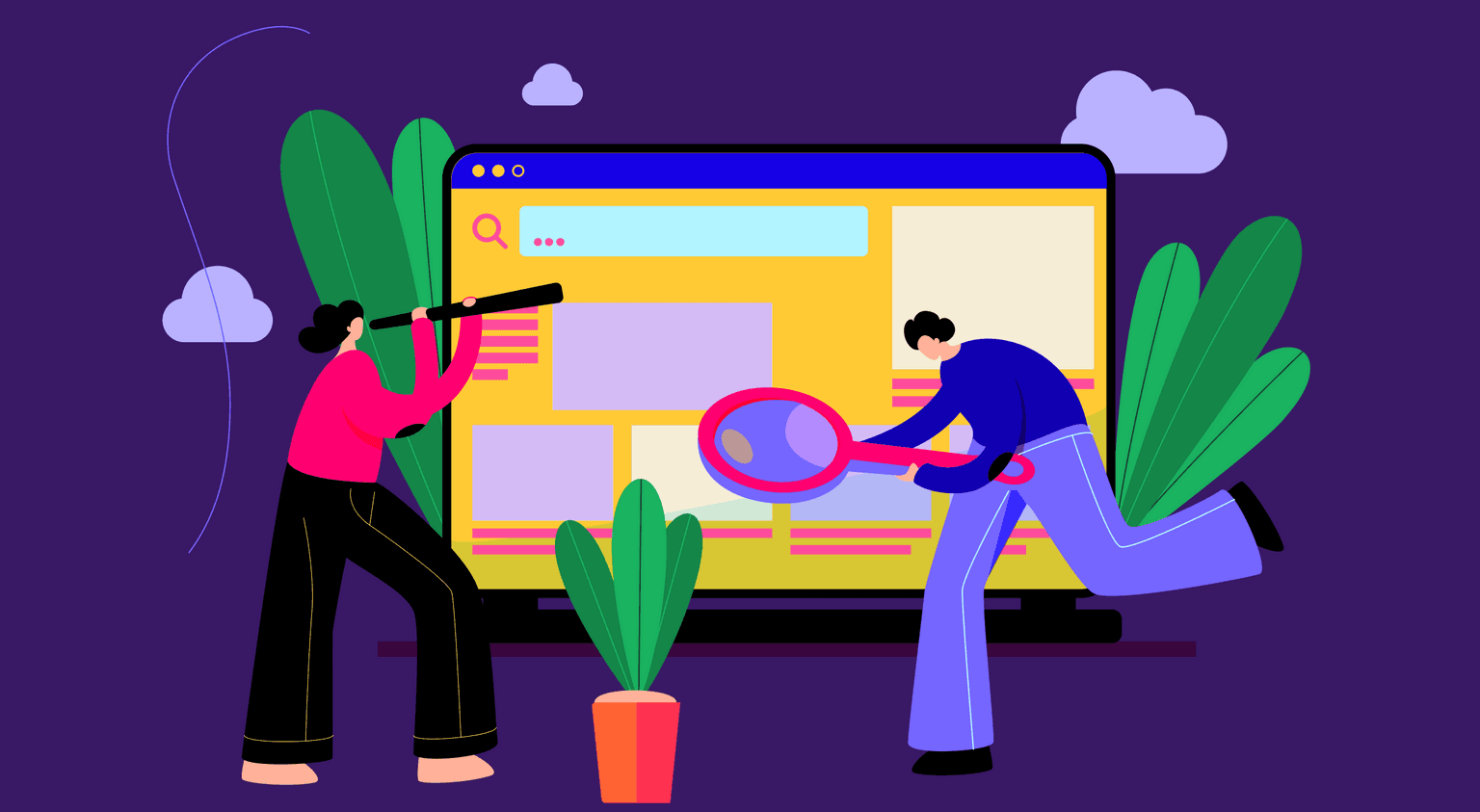 Looking to change domain name without sacrificing your SEO momentum? Continue reading to find out how to maintain your site rankings when changing domain name.
Are you considering changing your domain name but worried about losing all the hard-earned search engine optimization (SEO) authority you've built up? Don't worry; changing your domain name without causing a major drop in your search engine rankings is possible.
While changing your domain name can be daunting, with proper planning and execution, you can make the switch without damaging your website traffic. In this blog post, we'll go over the steps you can take to ensure a smooth transition and maintain your SEO power during a domain change.
First, let's figure out how deep the impact of changing domains can be on SEO.
How Does Changing Domain Name Affect SEO?
If your domain name has been around for a while, it might have built up some domain authority. Along with traffic, you also stand to lose this domain authority if you're not careful. Here's the level and range of damage you can expect:
Loss of link equity: You can lose all the link equity (the value that search engines assign to links pointing to a website) you've built up over the years. This can result in a drop in search engine rankings.
Decrease in website traffic: If you are careless about setting up the new domain name, it can decrease website traffic. This is because Google or other search engines might not recognize the new domain name, and your users may not be able to find the website using the old domain name.
Duplicate content issues: Plus, if you do not properly migrate your content to the new website, you'll have duplicate content on the web. Search engines may not know which version of the content to index, which can lead to a decrease in search engine rankings.
Technical challenges: There are also technical challenges involved in changing a domain name, such as setting up redirects, updating internal links, and updating the website's XML sitemap. If these tasks are not properly completed, it can decrease search engine rankings and website traffic.
Why does this happen, you might ask. Well, your SEO juice is impacted by both your domain-level and page-level metrics. But if you change the domain name, your metrics will return to zero. The damage might seem significant, but as I said, it can be minimized. Continue reading to find out how to minimize the damage.
How To Change Domain Name Without Hurting SEO?
So how do you change domain name without losing SEO? The key is to plan well in advance – plan out the entire process, list tasks you should be doing, and implement this plan calmly. That said, while planning, keep this important factor in mind – your new site should resemble the old one as much as possible. This means you cannot wander far away from your current URL structure or HTTP/HTTPS protocols. Now let's skip to the specifics.
Before the Change
While planning for the change, ensure you've done the following:
Select a domain name relevant to your business, specific to your location, and memorable for your audience. Make it live.
Create a sitemap for the new domain. To retain your SEO authority, ensure that it matches the sitemap of the old one.
Audit the current state of your SEO to figure out all the places your current domain shows online.
Develop content for essential website spots – like the contact us page, about page, and so on.
Back up your old site's content; this would come in handy should your domain name change process go haywire.
Changing Domain Name
Once you've made your new site live, changing the domain name depends on your hosting provider. A quick recap – a hosting provider is a company that provides storage space for your website. When migrating the website, you must ensure you transfer all the old site's files and database. You can do it manually, or you can hire a WordPress developer.
You must use a Secure File Transfer Protocol (SFTP) client to migrate to a new website manually. It will help you with data transfer and make the transfer secure. A good SFTP client, such as FileZilla or Cyberduck, will make viewing, editing, and deleting files on a server easier.
It's okay if you can't manage the transfer yourself. You don't want to make things work by messing something up. It is better to hire a WordPress developer. Chances are, your hosting provider provides these services. This is also the stage where you can change your provider.
You've transferred the data from the old to a new domain and now create a 404 page for your old domain. It would ask your visitors to visit the new website. Now, it's time to set up redirects. A redirect would take your users from the old to the new site.
A 301 redirect is used when you don't want to access preferred in this case – it is a permanent redirect from a deleted or a moved page. It would tell the search engine that the content on this page shouldn't be indexed. Using any other redirect might hurt your SEO juice.
The easiest way to set up redirects is by using WordPress plugins. You can also use Cloudflare.
However, it would help if you did this via your host using the SSL certificate.
Now is the time to revisit the auditing you did earlier and set up redirects to all those pages.
Finally, use a tool like Redirect Checker to ensure your redirects are working.
Update search console and other tools
You tell Google when you publish a blog. Similarly, you'll have to tell it that you've moved your site. You can do this by going to Google Search Console and verifying your new domain.
Also, update your Google Analytics, Bing Webmaster account, and any other SEO tool you use.
To maintain your SEO, submit the sitemap for both Google Search Console and Bing Webmaster.
Visit Google Search Console to transfer your old domain authority to the new one. You can set it up by visiting your old domain's Search Console, clicking on Settings, and selecting 'Change of Address.'
Once you're here, ensure the redirects for your old site are in place, and then select the property for your new domain. Don't forget to click on "Validate and Update."
After the Change
Keep a close eye on your website traffic via Search Console and Google Analytics to spot anything too dramatic. You also want to keep an eye on the Diagnostics section of Google Webmaster Tools to fix any errors that might crop up. You also want to check whether your 301 redirects are working as expected.
Changing a domain name can be daunting, but with proper planning and execution, it is possible to make the switch without damaging your website traffic and search engine rankings. Following the steps outlined in this blog post can ensure a smooth transition and maintain your SEO power during a domain change.
A temporary drop in traffic is expected once you've finished changing domains, but the traffic will improve as search engines continue crawling your site.
FAQs
1. Does it make sense to change the domain name?
Depending on your situation, it might make sense to change domain names in some cases, like:
1. Rebranding
2. Better alignment with business focus
3. Improved search engine optimization
4. Easier to remember
5. Avoiding legal issues
However, it's important to consider the potential drawbacks of changing a domain name before deciding.

2. What is a top-level domain? How does it affect SEO?
A top-level domain (TLD) is the last part of a domain name, such as ".com" or ".edu." TLDs are known to have an impact on the SEO in the following ways:
TLDs such as .com and .org are considered trustworthy by search engines and users.
1. If you're an educational institute, having a .edu TLD can improve your rankings because a website with .edu will rank higher for education-related keywords.
2. If your target audience belongs to a country, having a TLD of that specific region might make sense.
3. When considering changing the domain name, selecting a relevant TLD should be at the top of your to-do list.

3. How to conduct a site audit?
A site audit is a comprehensive analysis of a website to identify and fix problems that may be affecting the website's performance. Conducting a site audit when you want to change a domain without hurting SEO is recommended. There are several types of audits:
1. Content audits
2. Design audits
3. Counter audits
4. Tag audits