Content
22 Best Sites for Guest Posting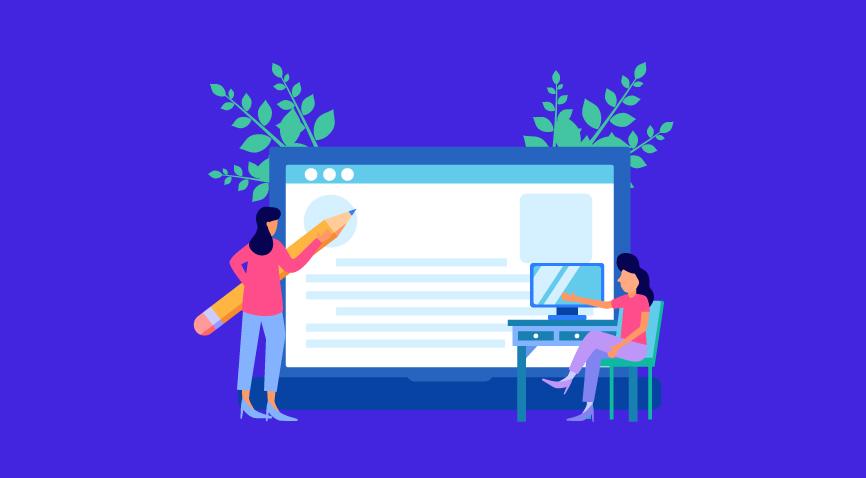 Simply put, guest posting involves writing and publishing articles for other websites. The whole idea is to write for similar blogs in the industry and pull some of that traffic back to your own website. It is also great for search engine optimization (SEO) since it allows for backlinking opportunities, and as common knowledge goes, the more backlinks a website has, the higher its chances of being ranked well.
Your guest posts include your byline and are often highlighted by the editor of that website as written by a "guest author." Depending on the website or publication, you may or may not receive remuneration for your guest post. Some guest posting sites offer non-monetary rewards for your post, like social media account mentions or your website link that allows you to drive traffic back to your own website. By guest blogging, you can build your profile as an expert in your niche; you can also grow your brand and expand your audience in the form of social media followers, subscribers, etc. Here are some benefits of guest blogging:
Get introduced to a new audience
Build brand trust
Free backlinks
Increase online presence and authority
Grow social media following
Generate leads
To get the maximum results out of guest blogging, you must target the best guest blogging sites. There are many guest blogging sites that aid in better SEO, where you can get blogs published. But first, let's learn about some of the best practices in guest blogging that will help you become a guest blogger.
Best Practices to Get Your Guest Blog Posted
Here are a few tips to get your blog published on top sites.
1. Become an expert in your field
You need to set yourself apart from competitors. Get expertise in your field and create exclusive content that adds credibility and validation to your blogs.
2. Create an effective pitch
Create a personalized pitch. Know who you are pitching to, including the blogs on their website and their audience, in order to demonstrate credibility and knowledge.
3. Value your network and relationships
Your pitch for your guest post may get rejected by a publication, but you can still build your network and maintain relationships so that a different post you write might get accepted in the future.
Here are a few additional tips:
Determine your goals
Find opportunities
Shortlist guest posting sites
Get some topic ideas together
Create a pitch
Prepare your post
Follow up
Track results
Now let's get on to a comprehensive list of guest blogging sites that will help you get the most out of your guest blogging efforts. These are high-authority sites that are industry leaders on their own.
22 Popular Guest Posting Sites
It takes a lot of hard work and determination to get guest posting opportunities in the below-mentioned list. However, it is not impossible. With the right ideas and pitch, you can make it happen. Some of the best guest blogging sites are as follows.
1. Pepper Content
Pepper Content is one of the world's largest content marketplaces, comprising a wide network of content creators. We have started inviting pitches for high-quality guest posts. Topics include content marketing, inbound marketing, social media marketing, content writing, graphic design, and the like.
2. Copyblogger
Copyblogger is the leading source for getting an online content marketing education. Their mission is to ensure that all the articles and blogs on their website are well-written, relevant, and practical. If you want to post on their site, you need to demonstrate exceptional written skills.
3. Social Media Examiner
Social Media Examiner is strict about guest posting and that's because they only publish well-researched and detailed work. If you wish to guest post here, you have to be patient. You need to prove your writing capabilities and expertise to them.
4. CMO Australia
If you are interested in marketing, you can write for CMO. CMO gives insights into the online marketing world. It helps executives, managers, and team members so that they can produce brilliant marketing campaigns and succeed in the digital marketing world. It is one of the best sites for guest posting where you can connect with people in your niche. By doing so, you can generate leads and boost traffic to your website.
5. HubSpot
Hubspot is a website that provides software, services, and resources that aid in digital marketing. Hubspot is a great place to showcase your marketing expertise through guest blogging. Currently, it is one of the best guest blogging sites.
6. Design Milk
If you have expertise in art, then consider contributing to Design Milk. Design Milk is dedicated to modern design. It encompasses interior decorating, architecture, travel, fashion, and technology. The website has an artistic, modern layout. Design Milk is a great website to be featured on.
7. Business Insider
Business Insider is a reliable resource that professionals from different industries turn to when they need expert advice. Be sure that you are qualified to offer expert-level advice before you submit your post here.
8. Smashing Magazine
Smashing Magazine focuses on web development and design. People at Smashing Magazine are interested in guest blog posts that contain helpful ideas, tips, and techniques. It is considered one of the best guest blogging sites.
9. TechCrunch
TechCrunch is a great option when it comes to guest posting. It focuses on investment and finance. The publication does not try to find guest posts, but it has regular guest contributors.
10. Inc.com
Inc.com specializes in practical advice, services, and tools for small businesses.
You will find:
Insightful interviews and tips from industry experts
Helpful online business articles
11. PandaDoc
PandaDoc is a site that helps people to sell things. It is among the best guest blogging sites.
People at PandaDoc are looking for articles based on automation, sales and marketing, and document management. If this is your niche, you should certainly try to guest post for them.
12. MarketingProfs
MarketingProfs is created specifically for people who work in marketing. For your guest post to succeed in this space, you need to include a lot of insights in your content.
13. Medium
Medium is the best place to guest blog if you have expertise in any kind of technology or science. This site covers everything from medical sciences to articles about financial trends. This is a good opportunity to drive traffic to your site as there are over 120 million readers. Medium is the most preferred platform in its niche and is one of the best guest blogging sites.
14. ShoutMeLoud
ShoutMeLoud helps people launch a blog and monetize it. It offers the following:
Online marketing tips
Online money-making advice
Practical advice for internet success
15. Mashable
Mashable is an entertainment website that talks about everything from tech and science to culture. They frequently invite submissions from guest writers, but they have stringent rules to follow. So make sure you go through each one of them before making a decision.
Here are a few lesser-known sites you can try out as a newbie.
ReadWrite focuses on tech news and useful insights for entrepreneurs. The main categories on this site are artificial intelligence, smart cities, connected services, start-ups, etc. It offers advice on how to make use of a remote workforce to improve your business.
Inkwell Editorial is designed to aid freelance writers in building their careers. It publishes articles about self-publishing, SEO, how to get writing jobs, and more. They also provide writing tips.
ShoutMeTech is a popular technology blog. They cover a global audience and ensure that readers get regular updates along with helpful tech tips.
Web Designer Ledger is designed for web designers and developers. It contains interviews of web developers and designers. It includes articles about UI, graphics, and web development tools. This is a great place to guest post and showcase your technical expertise.
Daily Blog Tips helps online businesses to build, grow, and protect their businesses. It contains articles about online marketing, internet security, and business, among others.
Innovation Management is one of the best resources that publish innovation news and best practices. Content on their website is written for and by professionals who work in the field of innovation. It contains articles about innovation in climate change, eco-friendly business, sustainability, etc.
Ignite Visibility offers a wide range of digital marketing services including paid media, social media marketing, email marketing, creative services, etc. You may submit your guest post if you have expertise in digital marketing.
Explore the above-mentioned websites, write for them, and be on your way to becoming an expert guest blogger. There are thousands of sites that you can go to, given you do your research well. The content market today is very competitive and any material less than ideal is not accepted for guest posting. So take your time to prepare your best content and approach the right places, and your journey to guest blogging success can begin.
FAQs
1. Is guest posting safe for SEO?
Guest posting is one of the most preferred ways of increasing SEO. There are many free guest posting websites that can help with SEO.
2. Does Google penalize guest posting?
Google does not penalize guest posting. You can easily post on different and free guest posting sites.
3. Can I get paid for guest posting?
Yes, there are a few websites that pay for guest posting, but your content should be approved by the website's editor. There are many opportunities for paid as well as unpaid guest blogs offered by some of the best guest blogging sites.
4. Can I start guest blogging as a beginner?
Yes, anyone can start guest blogging. All you need to have are good skills and strategies.