Design
Graphic Design Services: Bringing your Marketing Ideas to Life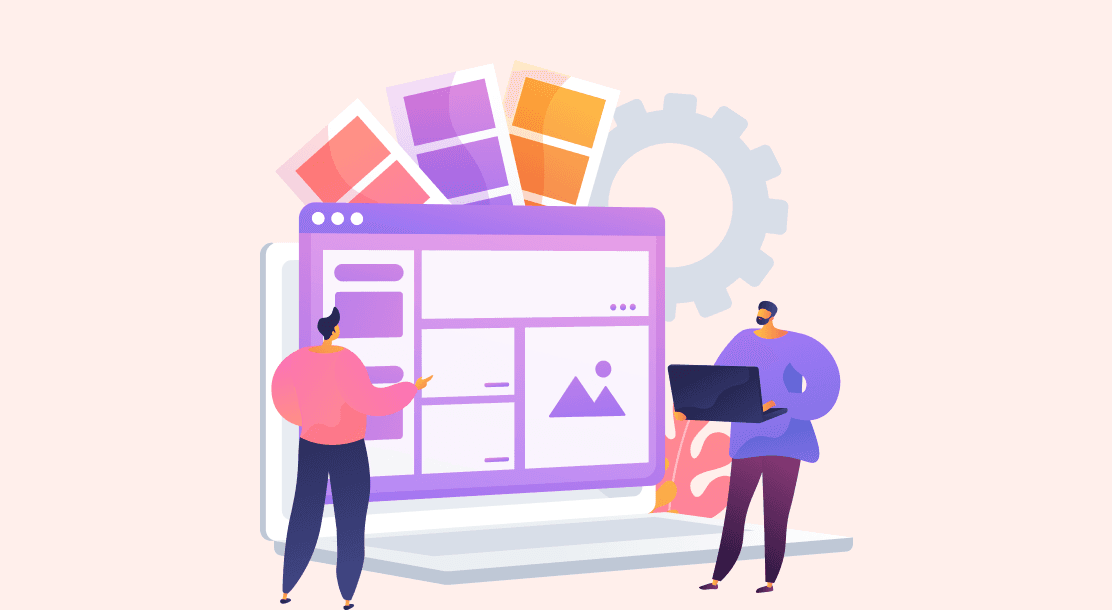 Graphic design services align with bringing your marketing ideas to life. All you need to do is figure out of you need such services. This blog helps you with that.
Table of Contents
What to Look for in A Graphic Design Service?
When Should Your Company Employ Graphic Design Services?
The Importance of Graphic Design Services
When it comes to business, a smart design pays dividends. From online dating apps to online shopping, attractiveness is a significant consideration in our selection of products, services, and people.
Humans generate an impression of objects in as little as one-tenth of a second. And any business owner will undoubtedly agree that overcoming an unfavorable initial impression is tough. It is challenging to create an impact on prospective customers in mere microseconds.
Combining this with the constant competition and the ongoing push to grow a business is undoubtedly a tough task. That's where graphic design comes into the picture. Effectively designed graphics help companies deliver the significance of the message innovatively.
Graphic designers help build a solid corporate reputation, higher brand recognition, and an improved brand image. A suitable graphic design company conveys your product's significance through innovative and unique graphic designs.
This blog discusses how graphic design services give your marketing strategy a vision.
What To Look For In A Graphic Design Service?
You may leave a long-lasting impression on the individuals that make up your target audience with the assistance of appealing graphics, well-considered writing, a lot of contemplation, and a dash or two of creative genius.
There is a glut of some of the best graphic designers in many different sectors. Even though many of them have impressive capabilities, they are not all the same. Competence in design is only one element of a much wider jigsaw. While sifting through the pool of talent that is now accessible, here are a few crucial considerations to keep in mind.
Try to find experience in a variety of fields.
Investigate their web portfolio in detail. Look for the best graphic designers with a portfolio that displays a wide range of work.
Evaluate how their capabilities connect with your demands in the long term.
Check the design company's social media presence.
Keep an eye out for reviews from customers and ratings on Google.
Think about getting in touch with some of the company's previous customers and inquiring about their experiences working with the designer.
Gain an understanding and appreciation for the value of the services you are considering purchasing.
When considering potential applicants pay attention to how they would address your requirements.
Don't close yourself off to advice. Be open to ideas from experts in the field.
Inquire about the designers' experience as well as their skills. Find out who they collaborate with and what services they provide in addition to their area of expertise.
When Should Your Company Employ Graphic Design Services?
A strong corporate reputation, better customer loyalty, higher brand recognition, and an improved brand image are some of the most beneficial outcomes a well-designed product offers. The environment of digital marketing is undergoing rapid change. Therefore, companies are quickly adapting to these developments. Graphic designing involves the creative expression of thoughts and concepts with various graphic elements and techniques in a visual medium.
Before discussing the project with a graphic design company, evaluate how the applicant engages you in conversation about your company, the market, and your audience. They should understand your demands and long-term vision for the company. It will put them in a stronger position to provide sensible suggestions. If you want to keep up with the current market trends, now is the time to hire a graphic design company for your design needs.
The Importance of Graphic Design Services
In its most basic form, graphic designers are responsible for giving your marketing concepts a tangible form. There is a varied spectrum of visuals, such as logos, infographics, typography, and website pictures, all of which are capable of conveying a message far more effectively than the use of plain text alone.
Any digital platform, upon closer inspection, reveals an abundance of graphic designs, including logos, website images, 3D representations, animations, and many more. These designs are found in a wide variety of formats. These graphics are vital for the marketing of organizations now that companies need more effort to be heard and noticed above the background noise of the digital world.
Graphic design plays an essential part in each project, whether it's the creation of a marketing campaign, the layout of a website, or the composition of an email. The goal is to produce a crystal clear and impressive image that supports your concise textual material.
These services are one of the most successful tactics to catch people's attention. As a result of the ever-increasing reality of the notion of a global village, even brand-new ventures and modestly sized local companies are required to compete at an international level today.
In light of this, graphic design is a crucial strategy for surviving in the unpredictable corporate world.
A few graphic design services include,
Logo designing
The creation of infographics
Print design
Website/blog design
Display design for digital mediums (such as publications, booths at trade events and exhibitions, and billboards).
Podcast cover art design
PowerPoint presentation layout
3D designs
Social media post design
Catalog design illustrations
Game design
Comics and animated cartoons
Online menu design
Email marketing
Custom projects
Animated videos
Typography
A designer's primary duty is to provide various businesses' websites with fresh and original designs. They are not only involved with numerous websites, but they also assist customers in providing them with the best visual designs for their applications, such as magazines, brochures, and reports, among other things.
A Quick Summary
This article investigated how graphic design contributes to the expansion of a company. It provides an advantage over other businesses operating in the same field. The majority of company owners already have fantastic ideas for marketing their companies.
Unfortunately, they do not possess the expertise necessary to transform them into marketable forms. A graphic designer will often bring both aesthetic and technical talents to the table to put an organization's ideas into a more tangible reality. In addition to this, they pay attention to what the customer has to say and try to picture what they have in mind before depicting it visually.
FAQs
1. To what extent does the customer participate in the design process?
Service providers start by paying attention to what customers have to say. Before beginning to work with new customers, they request the company to bring in any examples, color combinations/swatches, and ideas. 
Before moving further with the design process, it is customary to get the client's authorization to proceed with particular color schemes and font choices. After the design project completes, it is sent back to the client with a final proof for approval. Afterward, the customer can request the artwork in several different file formats.

2. Do companies also design stationery, such as my letterhead, business cards, and envelopes, in addition to logos?
They can develop your comprehensive brand identity, including your logo and stationery needs. 

3. How long does a design take to get completed?
Companies provide packages with detailed information on the length of time needed to complete the project for every sort of design. Depending on the nature of the project and its needs, a typical project may take somewhat longer than twenty-four hours to complete.