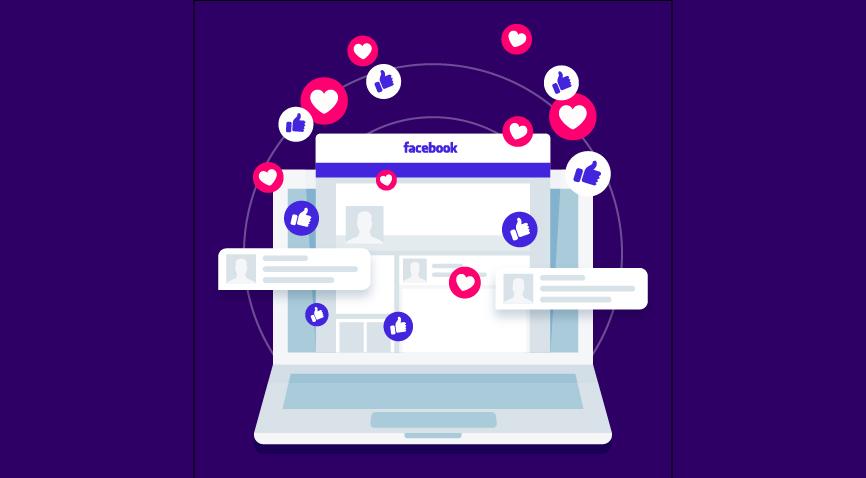 Table of Contents
What Is a Facebook Business Page?
How To Set Up a Facebook Business Page?
Benefits Of a Facebook Business Page
A Quick Facebook Business Manager Guide
Key Takeaways
Conclusion
FAQs
When Facebook was launched in 2006, it was another social media and networking platform amidst the then-popular Friendster, MySpace, and Orkut. But with its unique business plan and continuous innovation, it grew to not just a place for people to interact and engage but a platform providing businesses the much-needed exposure to a global audience.
This concept materialized in 2007 when Mark Zuckerberg shared at a conference that Facebook aims at giving businesses and marketers a way to find the exact people they wish to reach through Facebook's extensive user data. This Facebook Business Guide will help you understand how to leverage the World's largest social media platform to grow your business.
What Is a Facebook Business Page?
Have you ever wondered how companies build their brand's presence through Facebook, often applauding the platform's effectiveness in turning casual browsers into potential customers?
They do this by creating a business page on Facebook. A Facebook Business Page is meant to create a separate digital identity for your business or local store on the app, offering multiple advantages over a regular Facebook profile.
Learn how to create a distinct identity for your trade and leverage the value of social networking through this comprehensive Facebook Business Page Guide.
How To Set Up a Facebook Business Page?
Before learning about the perks of having a business page, you must learn to set it up efficiently. Having a Facebook profile (preferably your own) is a must before going through how to set up a Facebook business page. The information from your profile will not be visible on your business page, nor will anyone visiting your profile be able to see all pages you're managing.
Follow these steps to set up a Facebook Business page.
1. Create a business page
Go to Facebook.com/Pages/Create and fill in your page's name category and a brief description on the left panel. Everything you enter will reflect on the right side in real-time, demonstrating how your page looks to visitors. Your page's name ideally should be the same as your business so that people can land at the right place when they search for it.
Facebook allows you to select up to three categories that are the most relevant to your business to make your page discovery easier. After entering these details, click the 'Create Page' button to add other information.
2. Add a profile picture and cover Image
Next, you must add a profile picture and cover image so that people can quickly recognize your business page. An optimized profile image is 170 x 170 pixels, cropped to a circle. It is best to upload your business's logo or a clear shot of your signature product in case of a local business. Influencers and public figures must upload a clear shot of their face.
The cover image can be used to tell visitors a bit more about your brand. Ideally, adding your website address and your USP is a good way to go. The recommended size for a Facebook cover image is 1640 x 856 pixels.
After uploading the images, you can quickly check how they look on a desktop and mobile phone by using the toggle button in the top right; making necessary adjustments accordingly.
3. Create a username
Try to go for a username that's short, easy to remember, and resonates with your business's name. The username gives your business a unique identity on Facebook and can be up to 50 characters. You can create the username by clicking on 'Edit Page Info' on the left panel or the 'Create Username' button in the page preview.
4. Add Other Business Details
You must fill the "About" section and other sections with necessary details so that people know when's the best time to contact you, what they can expect, and where your physical store is located. Don't forget to add your operating hours, contact details (including a phone number, email, and website), and list any specific products or services you provide.
At the bottom, you also have the option to add your privacy policy, any additional information, and the price range of your products and services.
Lastly, prompt users to take action or give users what they're looking for by customizing the CTA button. Here are all the options you'll get:
You can also connect a Facebook page to WhatsApp, allowing users to contact you quickly. Just enter your details when this popup appears on the page.
Image Source: Facebook
5. Create your first post
Now that you're all set, why not tell everyone that your business has a distinct identity on Facebook too. Create an attractive and welcoming post, and invite all your Facebook friends to like and follow your page to stay updated.
Benefits of a Facebook Business Page
With over 2.91 billion active users as of Q4 2021, Facebook is the best place to establish a business's digital presence, even if your business doesn't have a website. Now that you know how to set up a Facebook business account, let's take a look at the major benefits it offers:
Get access to innumerable insights and metrics that showcase your page's performance, engagement, how and who you are connected with, and many other useful statistics that determine the success of your campaigns.
Your Facebook page can have 'n' number of followers compared to a profile that's limited to just 5000 friends, thus allowing your page to connect with a wider audience.
Having a Facebook page helps you share every important information about your business in separate sections, which isn't possible with a profile.
The biggest perk of a business page is that you can easily advertise your product or service globally. The Facebook Business Ads Guide can help you quickly decide what type of ad would suit your business and tips to reach a relevant audience to gain quality leads.
Multiple people can manage a Business page by assigning them page roles. It helps lift the burden off one person.
A Business Page allows you to deploy third-party tools to manage your business on the platform better.
The CTA button right below the cover image prompts page visitors to take suitable action like placing an order, booking a call, sending a WhatsApp message, visiting the website, etc.
You get to restrict your audience on several parameters, get reviews and ratings, interact with users as a business, and have access to moderation to control conversations.
You can add an interactive video as the cover of your business page to engage users.
The Facebook Pages Manager helps you easily schedule posts for the future or even post them on a past date, which isn't possible with a profile.
A Quick Facebook Business Manager Guide
After setting up your business page, you might come across the Facebook Business Manager. It's a great tool for advertisers and business owners to access their different pages from one place. It helps create and manage all your Facebook pages, Instagram accounts, audience lists, and product catalogs from one place. It's also an excellent tool for tracking all your advertisements and assigning different roles to team members or external vendors.
Advertisements play a vital role in increasing engagement, reach, and conversions across the platform. Taking a quick look at this Facebook Business Manager Setup Guide below will make it easier to manage ads across different pages.
A Facebook Business Manager account is not relevant to small and local business owners, but it saves a lot of hassle for advertising agencies or businesses with large-scale operations.
Setting up the Facebook Business Manager account
Here's a step-by-step process on how to set up a Facebook Business Manager Account.
Go to the Facebook Business Manager page and create an account by entering all necessary information. You'll get a confirmation email after filling in all the details and clicking 'Submit'. Click on 'Confirm Now' in the email, and you're all set.
Now, link all your business pages, ad accounts, and Instagram pages through the dashboard. If you're not a page admin, the request to add the business page needs to be approved by an admin. Thereafter, you'll be able to track all the relevant performance metrics and run the different types of ads from one place.
You must add different users and assign specific roles to your co-workers, subordinates, or employees to easily control and manage your other pages and ad accounts. You can also add a vendor or agency as a partner, thus allowing them to manage your pages without giving away the ownership.
The business manager account helps add another layer of security to your business assets through two-factor authentication, setting up Facebook Pixels for smooth ad campaigns, and adding multiple locations for your business.
Key Takeaways
A Business Page is crucial for expanding your digital footprint
A brand's digital presence is not just limited to a website. They need to be active where most of their users are, i.e., social media platforms. This connects you with a wider audience, ensures smooth advertising, establishes a separate business identity, and a lot more.
A Facebook Business Page is helpful in SEO
A Facebook Page can help you get high-quality backlinks, provide social validation and authentication for Google's algorithms, and makes it easier for new users to find your business on specific keywords.
Learning how to operate a Business Page is not difficult
Facebook business for beginners is an easy platform to master. There are intricate guides on every tool available. You can also learn from the numerous blogs and YouTube videos.
The Business Manager is a great tool for advertisers and large enterprises
Business Manager is essential for advertisers managing different accounts or large-scale enterprises that own and manage several Facebook pages.
A Business Page helps you communicate with consumers as a brand
A Facebook page helps brands easily communicate with the consumers while following the brand's guidelines rather than as a singular person.
Conclusion
Now that you've gone through this elaborate Facebook Business Guide, why not begin with turning your brand's profile into a unique, attractive, and meaningful business page.
Follow our guide and start engaging with your consumers as a brand to enhance your digital footprint.
Remember, if you intend to advertise your business to a far-reaching audience, you must start slow, experiment, and only then run a full advertising campaign.
FAQs
1. Why is it worth owning a Facebook Business Page?
If you own a business and wish to expand your digital presence, having a Facebook business page that only focuses on your brand is a must.
2. How to see who viewed my Facebook Page?
No, you cannot find out who has viewed your Facebook page.
3. Who should use Facebook Business Manager?
Any Facebook page owner can create and use a business manager account, but it is best suited for advertisers or someone handling multiple pages, ad accounts, and product catalogs.
4. What is the difference between the Business Manager and Facebook Page?
A Facebook page is meant for creating a distinct social identity for your business. However, if you own multiple product lines or companies, you can create a Business Manager account to manage all your pages, ad accounts, and the people who work on them all in one place.
5. How many business manager accounts can I have?
You can create 2 Business Manager accounts on Facebook from a single profile. However, most people don't require more than one since they can add all their pages and ad accounts to a single business manager profile.
6. How can I create a Facebook Page without a Profile?
Unfortunately, a Facebook page can only be created through a profile (preferably your own). But, what goes on your business page doesn't reflect on your profile and vice-versa, allowing you to keep both entities separate.