Content
10 Free Blogging Courses in 2022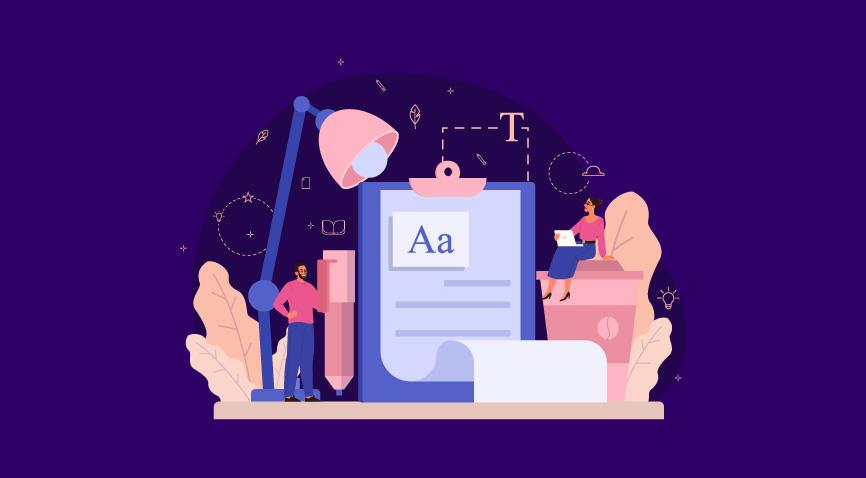 Here is a list of 10 free courses that will help you learn how to blog, how to start your own blog, and improve the existing one.
Have you been thinking of starting your own blog? Well, you've landed at the right place! The best time to start is now, and with the abundance of free blogging courses available online, we are here to help you make the right choice.
Whenever you select a blogging course, you may want to consider these points.
What is your goal behind taking up blogging?
Is the course worth your time?
How in-depth is the course?
This article lists ten free courses on how to start a blog in 2022, whether you're just starting or want to improve your blogging skills further. These courses have been shortlisted, keeping in mind specific skills that you need to master to become a successful blogger, such as website development, content writing and marketing, search engine optimization (SEO), and graphic design.
Let's look at the courses and what they have to offer.
10 Free Blogging Courses in 2022
1. How to Start a Blog – 7 Day WordPress Blog Challenge
This detailed course on Udemy teaches you to set up WordPress, create your blog on the platform, start mailing lists, and much more. This is a great free blogging course for beginners who need help setting up their website and have minimal coding or website development knowledge. You can get started with this highly reviewed course here.
2. Blogging for New Bloggers – Fast Track
This course takes you through every little detail you need to kickstart your own blog, like writing valuable content, ensuring proper SEO, using Pinterest effectively, monetizing your blog, and growing your email list. This course is filled with helpful strategies, insightful tips, and action steps; you can get it here.
3. Niche Authority Hacker
Building your brand is very important to ensure that your audience easily associates with you and keeps coming back to read and share your content.
This online blogging course from HerPaperRoute helps you learn how to:
Brand your business
Build your niche authority
Create brand consistency
Create a memorable brand
Create a blueprint to meet business goals
Avoid branding mistakes
If these reasons excite you, get started with this free blogging course here.
4. "Legally Blogs" – Legal Course for Bloggers
Blogging is not just about sharing your content but also protecting it. If you aim to monetize your blog, treat it as you would treat your business. As you dive deeper into this course, you will learn the importance of paying attention to the legal side of your blog and how to manage your income and taxes. Get started with this course here.
5. Blogging Masterclass: Build a Successful Blog in 2021 and Beyond
Skillshare is a brilliant platform for entrepreneurs and professionals to acquire additional skills. Be it marketing, web development, or graphic design, they have a course for every vertical. The best part? You can try out their premium plan, free for seven days.
Getting back to the course, this masterclass by Brad Merill helps you understand the foundation steps for blogging, website setup, basics of writing, repurposing content, blog SEO basics, email marketing, and much more.
Click here to start your 7-day free trial of Skillshare and enroll yourself in this premium free online course for blogging.
6. Content Marketing Course: Get Certified in Content Marketing
HubSpot has been a great platform for marketers over the years, and with their Academy platform, they are helping thousands of entrepreneurs fulfill their dreams. Through this course on HubSpot, you'll learn the following:
How to create a practical framework for consistent content creation
How to repurpose your content
How to become a strategic content marketer
If you're looking to sharpen your content skills, you can enroll in this course here.
7. Use Canva to Create Social Media Visuals for Business
The easiest way to learn graphic design is via this course on Coursera. You will be introduced to Canva, taught how to create your account, and given hands-on experience creating various social media visuals. Sounds interesting? Sign up for this course here.
8. Blogging Course: Learn How to Start a Blog and Create a Blogging Strategy for Your Business
If your goal is to create a successful business blog, this course will be the right fit for you.
Here's an overview of this course from HubSpot:
Create a blogging strategy aimed at business growth
Create compelling blog content that readers would love to read and share
Build a guest blogging strategy that will help you boost your SEO
What's more? The course also provides you with practical exercises so that you don't just learn new things but also implement them effectively. To get started with this course, click here.
9. Free Graphic Design Training
When you are starting a blog, you will also need to know graphic design basics. This 30-minute video course takes you through crucial graphic design principles and makes you aware of certain design mistakes to avoid maintaining your brand integrity.
Click here to take this course and take your graphic design skills up a notch!
10. SEO with Squarespace
Squarespace is an excellent site to build a custom website without coding knowledge. It also comes equipped with various SEO capabilities to ensure your site is easily discoverable by your target audience.
In this course, you will learn how to:
Optimize for search using Squarespace site-level tools
Implement on-page SEO practices
Optimize your Squarespace website to improve local search visibility
Optimize your blog on Squarespace
Click here to get started with this course on Coursera.
In Summary
So, which free blogging course or courses should you go for? Honestly, that depends upon many factors, such as your current competency when it comes to blogging, your goals regarding your blog, and how much time you can dedicate to these learning sessions.
But no matter what, it would be better to take up a basic blogging course to ensure that you have a good foundation. This holds especially when you want to take this up professionally. With so many bloggers out there, you want to be armed with as many skills as possible to make a mark.
FAQs
1. How can I learn blogging for free?
Here is how you can learn blogging for free: 
Pick out a suitable blog name 
Register your blog and start hosting
Customize your blog using templates or make your own
Write & publish consistently
Promote across social media
2. Is blogging on Google free?
Google Blogger is a free, blog-publishing service hosted by Google.
3. What types of blogs are the most profitable? 
The following types of blogs are quite popular and profitable: 
Finance
Fashion 
Lifestyle 
Health and wellness 
Traveling 
Marketing 
Parenting 
Food 
Branding 
DIY 
Technical 
Pop culture