Marketing
7 Examples of Content Distribution From Superbrands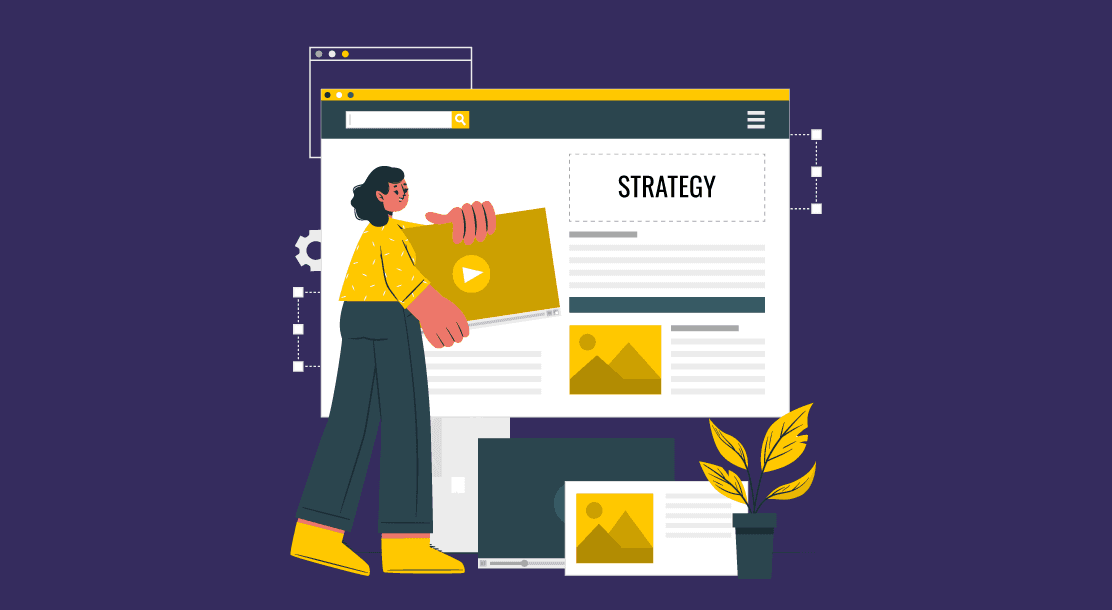 Table of Contents
Content Distribution: A Definition
Importance of Content Distribution
Tips to Boost Your Content Marketing Strategy
7 Examples of Content Distribution From Superbrands
Key Takeaways
Conclusion
FAQs
When it comes to creating and promoting content at the right time and place, the best way to learn is through examples of content distribution shared by popular brands. If you plan to begin a new content marketing strategy, here's all you must know about content distribution and the important lessons you can learn from popular brands.
Content Distribution: A Definition
Content distribution, broadly defined, means sharing, publishing, and promoting your content (either written or visual) through various distribution channels. It forms an essential part of the digital marketing strategy and aims to educate, engage, and entertain the audience through useful content. Your content distribution strategy can help boost customer loyalty, conversions, traffic, and retention when done right.
Ideally, content distribution can be carried out through three media, i.e., earned media, owned media, and paid media.
Importance of Content Distribution
There's no point in creating unique content if no one is consuming it or isn't benefiting your brand in any way. Content distribution is useful for increasing brand awareness, building trust in the audience, building brand authority, gaining loyal followers, and generating quality lead for your business. A good content marketing distribution strategy offers the following benefits.
More awareness: Adopting a content distribution strategy helps raise more awareness about your brand, both your direct and indirect consumers. It has the potential to attract new customers to your brand.
Increase in traffic: When you use different channels for marketing your content and providing the right CTAs, people will eventually land on your site. This increased website traffic is also good for your brand's reputation on the various search engines, providing you with the SEO advantage.
Better engagement: People engage more with excellent and knowledgeable content. A well-planned content strategy helps you deliver engagement-worthy content at the right time and through the right medium.
Higher conversions: Promoting content through the right channels helps increase social shares and traffic, resulting in a better conversion rate. It is especially true for the gated long-form content like eBooks, whitepapers, etc.
Tips to Boost Your Content Marketing Strategy
If you have planned to write or script some useful content, it is vital to have an actionable strategy to market the same. A well-articulated content marketing strategy will help promote your content amongst the right people using the most optimal channels and derive good results. Here are some content distribution tips you can follow to plan a good marketing strategy:
Start by clearly documenting your strategy so that every team member is clear on the expectations.
Have specific goals for your content, and accordingly, a well-defined target audience.
Know which metrics you will track to understand the effectiveness of your strategy.
You should know how to promote and distribute your content.
Ask the right questions to deliver the right content at the right time.
7 Examples of Content Distribution From Superbrands
The relevance of content marketing has increased manifold in the past decade, with most of the best brands implementing unique strategies to attract and educate prospective customers. Here are 7 lessons from leading brands about their content channel distribution strategy.
Lesson 1: You don't have to be on all platforms
Yes, it is essential to exploit all possible channels, but not all of them will be the right fit for your content. There are a lot of platforms for you to promote your content, but you need not necessarily include all of them in your distribution strategy.
Instead, choose different platforms for the various types of content you produce depending upon your audience's presence on these. For example, social media platforms like Twitter, Facebook, and Instagram are best to promote an eBook or visual content like infographics. In contrast, you can promote more formal and informative content like a whitepaper through LinkedIn or anything else that solely caters to the B2B audience.
If your content is targeted right, you can also win the content marketing game using just one or two platforms. For example, Monocle, one of the leading international travel magazines, just promotes their content through print (with select articles available on their website). It works great for the company and its readers.
Lesson 2: You need to have clear goals and processes
Just like in the case of content creation, your content distribution must be well planned for successful implementation. This means setting up scalable goals as soon as you've finished content creation and a reliable process to accomplish those goals. While setting goals, you must answer two questions – who is your target audience and what output you expect – visits, leads, brand awareness, or something else. Next, determine what distribution channels will work for you and how to promote them. Apart from the newly introduced channels, do include the age-old print media too; it sometimes can do wonders to increase your reach.
Lesson 3: Always make quality a priority over quantity
Along with making your content unique, you need to ensure that it matches your readers' interests, maybe even offering them a surprise element. When you publish quality, informative and descriptive content that your audience is interested in consuming, it will automatically result in higher engagement and leads. However, if you aim to produce too much content, make sure each offers value to your readers and is not repetitive.
For example, Neil Patel essentially produces tons of content and uses various distribution channels, but every piece he delivers essentially adds value to the readers' or viewers' journey. Similarly, Vogue's creators always aim to capture the mood, often surprising their audience with their exclusive content.
Lesson 4: Timing matters
A good distribution strategy will be well-timed to the different events surrounding the content creation. You should always strive to promote trending and fresh content, not something that's old news. For example, before launching their first phone, One Plus ran a 'Smash your Past' campaign where people had to smash their old phones and record a video to get the new One Plus One for just $1. They had made a list of devices that would be accepted as part of the channel. Now, if they had planned the campaign ahead but executed it after the launch, it would have been unfair to those who already put faith in their new phone and bought it at the actual price. Likewise, if you've written a blog post on the top content marketing trends for 2022 and start promoting it only after half the year is gone, you won't get any benefits from it.
Lesson 5: Always measure results
The most important content distribution tip is to measure the results of your campaign. Determining which platforms have worked best for you, what type of engagement you are getting, what all platforms your audience is using, and whether your content could convert into customers is crucial to determining the next steps. Measuring metrics like the click-through rate (CTR), bounce rate, time spent on site, and unique visitors will give you insights into what went right for the current campaign and what could have been done better. It also helps you plan the next content distribution campaign for a similar content type better.
Lesson 6: Create interest with a powerful CTA
You can have well-researched, highly insightful content with the best distribution strategy, but there's no point if it doesn't attract the user's attention. For that to happen, you would need a powerful CTA, something that intrigues and instantly catches the eye. One of the best content distribution examples to highlight this point is Fender – a company selling guitars. They don't just sell the instruments but offer lessons to encourage people to buy their guitars.
Lesson 7: Build connections and partnerships
A powerful way to get your content more visibility is through co-marketing partnerships with companies targeting the same buyer persona but are not your competitors. Although, before partnering, you need to find out more about their distribution strategy, value in the market, type of content you can collaborate on, etc.
You can also work with influencers to promote certain content since most people trust information from a famous personality over the same information provided by a brand. Partnering with powerful influencers and industry analysts will help promote your content, increase brand awareness, improve your social selling, and build trust.
Key Takeaways
Now that we have learned the important lessons from the various content distribution channel examples shared above, let's take a look at the key takeaways:
Choose the right content distribution strategy: Most of the examples of content distribution we have shared determine how crucial it is to plan and formulate your distribution strategy before beginning the promotions. You must answer questions like your goal, what audience you are trying to target, how you can increase engagement, and what your CTA will be to attract even the casual scrollers.
Content distribution is no child's play: Content distribution requires meticulous planning and analysis to succeed. You can't just expect your content to do wonders if you put zero effort in its distribution and promotion. After all, the reputation of your content helps decide its success rate and guides you to the next step of content creation.
Popular brands can teach you lots of lessons: Popular brands like Coca-Cola, Beardbrand, McDonald's, Spotify, etc., can teach you a lot about adopting the right content marketing distribution strategy. They have successfully explored the different marketing channels and developed content according to the channel and the audience's taste.
Explore all possible channels: Three main channels are available to distribute content – earned media, paid media, and owned media. You must exploit all these to determine your brand's ideal content channel distribution strategy.
Collaborate with influencers: A powerful content channel distribution strategy will include many collaborations with industry experts and influencers to promote your content. After all, more than 90% of people rely on information shared by their favorite personalities.
Conclusion
Now that you have learned valuable lessons from superbrands about the best strategies for content distribution, why not begin implementing them in your next campaign. These examples of content distribution strategy, along with the lessons shared, can help you identify the flaws in your current plan and derive more results from future campaigns.
FAQs
1. What is a content distribution strategy?
A content distribution strategy refers to how you plan to promote your content among the audience. It must be planned according to the type of content you wish to promote, the target audience, and the results you want to obtain.
2. How do you distribute content effectively?
For effective content distribution, you must consider the following parameters.
• Conduct audience research
• Establish goals and KPIs
• Build a content calendar
• Measure and optimize for better results

3. What is the purpose of content distribution?
Content distribution's primary purpose is to make sure your content gets the readership it deserves, and you can better connect with your audience through the content you create. It is usually aimed at increasing brand awareness, generating more leads, establishing brand authority, and converting casual scrollers into valuable customers.
4. What is content creation and distribution?
Content creation is the process of identifying a new topic that can help promote your brand by sharing useful insights and valuable information with your target audience. Content can be created in written form, through videos and even infographics. Content distribution mainly comprises deciding the ideal channels and methodologies to promote that content.
5. What are some content distribution channels?
There are three key content distribution channels, i.e., paid media, owned media, and earned media.
6. What is a content distribution system?
It is a systematic process that guides you where, when and what type of content needs to be promoted based on key metrics like CTR, time on site, target audience, etc. You must have a dedicated content distribution system in place for every type of content you create.