Creator Story
Creator Success Stories At Pepper Content: Manjiri Bhopatkar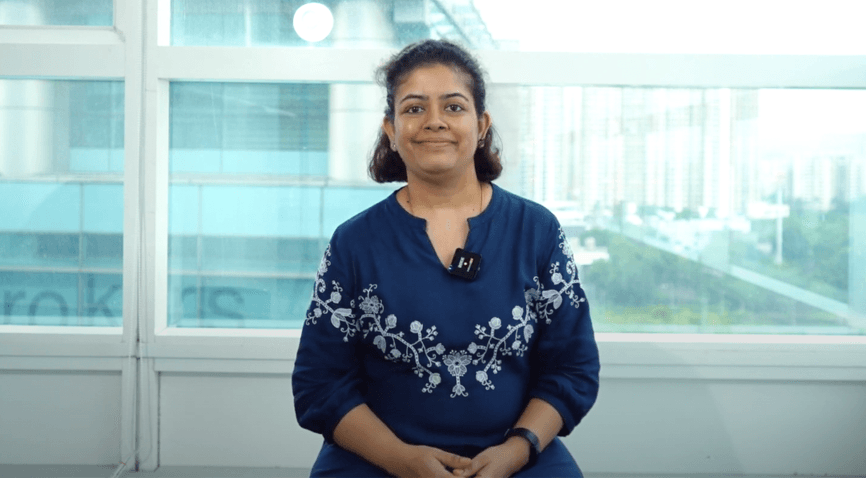 Manjiri loves to write about it all, but with Pepper Content, her niche is Marketing and Digital Marketing. She created some of the most remarkable articles to come out of our network. She regularly receives about one or two assignments each week. 
"There is this website called Pepper, you should check out," a friend said to Manjiri. She spends the next two days filling in the tests and assignments and the following two waiting patiently for a reply. And then, she started her Pepper journey by shooting the team a stinker for not getting back to her… which we did not mind.
Manjiri Bhopatkar eventually went on the platform with us as a freelance writer six months ago. But her writing journey started over six years before that. She spent the majority of her professional career in advertising, but as a client servicing representative.
Manjiri leaped and joined an interior design studio as a content writer to chase her love for writing. Soon after becoming a mother many years later, she decided that freelancing was her calling. And Pepper Content was her oracle to chase this dream.
On Writing For Others And Herself
Manjiri loves to write about it all, but with Pepper Content, her niche is Marketing and Digital Marketing. She created some of the most remarkable articles to come out of our network. She regularly receives about one or two assignments each week.
Apart from this, she also believes in writing for herself. As a writer, she enjoys writing stories, fiction, short stories, etc. Some day she hopes to publish a fictional book, write her web series.
She was once assigned the task to create a two-thousand words article comparing curated content and created content. One of her most memorable experiences — "At one point I thought… what else can I write!" she said, explaining the challenge.
On Being a Mother And a Freelancer
Manjiri has skillfully juggled being a mother and thrives as a freelance writer. The flexibility of freelancing allows her to work when she finds the time. On some days, she is a night owl; on others, she is an early riser.
"My time schedule runs around her [her daughter's] schedule; I work when she is asleep. That's either two hours in the afternoon or later at night," said Manjiri, "Eventually, whatever plans you make go for a toss, but you learn to make it work."
However, the availability of work and minimal time constraints make it much easier for her to balance her day.
On Moving From Corporate To Freelancing
Manjiri spent close to a decade working in a corporate structure. After this stint moving to freelance was a blast of fresh air. The lack of a formal system has worked to her advantage. She has, however, carried forward her learnings from corporate life into this profession.
For example, Manjiri is one of the few writers on the network who does not depend on technology to create her article. She is still a patron of the good 'ol MS-Word. She loves to write offline, on a screen that's free of distractions.
"[While writing online] I feel like someone is watching it," said Manjiri. "It might not be true, but it makes me uncomfortable. In my earlier job, people used to write on Google-docs, and I would ask them to mail me a Word file! There is comfort in writing offline."
On Taking Some Down Time
When not working or taking care of her daughter, Manjiri loves to unwind with content that provides entertainment over information. Writing involves a lot of research reading; she just wants to consume light-hearted content during her time off.
"I love spending a majority of my time reading fiction. I do not like biographies or motivational books, and those are very stressful to read. Even if I publish a book tomorrow, it will be a work of fiction." adds Manjiri.
This same mantra holds good for movies. "I do not have to watch a Christopher Nolan movie to understand filmmaking, a Hrishikesh Mukherjee film is also good enough for me," she explains. When it's time to relax the mind, this is the right way to do it.
On The Freelancing Process
"What is the first thing you do when you get a task?" we asked.
"The first thing I do is push the deadline," replies Manjiri jokingly. However, working with a platform like Pepper makes this possible. The platform is automated, and it's easy to push submissions, reject tasks, or chat with the editor to clean confusion.
Manjiri is a writer who believes in doing significant research before she jumps into actual writing. "If I have eight hours to write, I'll just research for four or five hours," she explains. "Unless I have material on my plate, I don't know how to cook the story."
This formula of writing works for most writers. The more meat you have in your hands, the more wholesome and resourceful your articles emerge. And Manjiri merely figured it out with experience and practice.
Adding Pepper To Her Life
In just six months, Manjiri has become an integral part of the Pepper Family. "I am yet to experience something that I would call a bad experience; six months have been a smooth journey," she said.
Manjiri believes she is technologically challenged. She owns a smartphone but with limited apps and does not experiment with this stuff. But the Pepper Platform is very simple and user-friendly, even for someone like her.
She believes a platform like Pepper is ideal for those who just want to write and not worry about all the other business that comes with it.
"Pepper is a platform that gives work to writers, who cannot go out and approach people themself. I need work to come to me; I do not know what to go out and run around for clients," she exclaims.