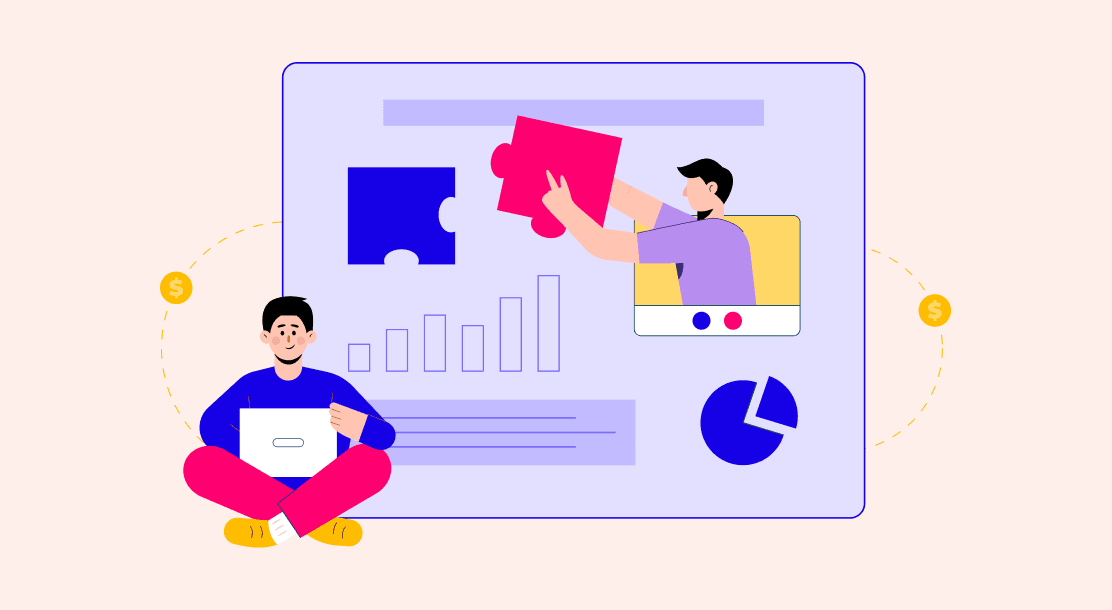 Struggling to create content at scale? It's time to adopt the best writing AI software. Here are the 8 best AI writers with their features, pros, and cons.
The use of artificial intelligence (AI) continues to grow globally. Today, AI is changing how content is created. Some of the best writing AI tools can improve your workflow with the latest innovations.
The best AI blog writers utilize artificial intelligence to create a wide range of writing tasks, from prompting topic ideas to editing and proofreading. They can assist in writing content in different languages as well. AI writing assistants will perhaps never replace a human's emotions, but they can make content creation more productive.
How Do Some of the Best AI Writing Tools Work?
AI is now being integrated into content creation, such as writing emails, creating social media content, and personalized messaging. Also, as search engines use algorithms to rank websites, some of the best AI writers use SEO and keywords to help in these rankings.

AI writers are initially trained with real-life data. This data is analyzed and then used to generate content. Over time AI has learned to process the data to create fresh content. Also, as humans provide the initial data, the newly AI-generated content is similar to the content written by humans. These best AI writers speed up content creation while maintaining the quality and consistency of the work.
8 Best AI Writers for Creating Content
If you need to create copious amounts of content within tight deadlines, it can be handy to implement some of the best writing AI tools available in the market. Here are some of the best AI writers.
1. Peppertype.ai
Peppertype AI is one of the best writing AI tools for generating high-quality content. This easy-to-use AI-powered tool helps you to develop quality content. All you need to do is pick a style, choose a relevant topic, and have engaging and compelling content ready for use in seconds. The AI tool has been trained with more than 100K+ samples of content. So it understands what will work best for your target audience.
Pros:
Generates a vast number of high-quality content in seconds
Easy to use
The simple, clean dashboard includes a view of the team's analytics
Offers multiple template options
Cons:
In some modules, it shows errors when using languages other than English
In some cases, the content suggestions could be better
It needs to improve grammatically
Pricing:
It has a free trial, and the paid plans start from $25.00 /month
2. Jasper
Jasper is another AI writing tool used for creating content. Also considered one of the best AI blog writers, Jasper features tools like sentence extenders, headline and outline generation, social media ads, SEO titles, meta-description, product descriptions, and company bios to enhance the content output. This tool makes content more user-friendly.
Pros:
Generates original short and long-form content in seconds
52+ superior templates
Available in over 25 languages
Customer support is prompt, and help topics and videos are available
Cons:
Users need to learn the Jasper language
Limited starter plan options
Extra cost to detect plagiarism
Pricing:
Free trial for five days; plans start at $29/month
3. Rytr
Rytr is an AI writing tool that generates content automatically. It uses over 30 templates to create high-quality content for blogs, YouTube videos, product descriptions, emails, social media posts and marketing copy, landing pages, and more. Rytr not only supports multiple tones and languages but is also beginner-friendly.
‍Pros:
Easy to use
Supports 29 languages
Optimized for mobile use
Inbuilt plagiarism checker
Cons:
The content could be more researched and detailed
SERP analysis & keyword research could be better
Not great for long-form content
Pricing:
Rytr has a free plan and paid plans start at $9 per month
4. AI Writer
AI Writer is an SEO-friendly content creator. Known as one of the best writing AI tools, recycling old content is a vital feature of this AI-powered software. It also provides verifiable references for every article and allows you to check data accuracy.
Pros:
Only a headline is required to start writing, and it keeps track of sources
Efficient customer service
Has a plagiarism detector
Cons:
The content generated could be more comprehensive
Best AI blog writer for bloggers
Pricing:
7-day free trial; paid plan starts from $29/ month
5. Frase
Frase is designed for content marketers and SEO professionals. Frase is one of the best AI writers for research and brief outlines. With its advanced algorithms, this tool helps users generate content topic ideas and optimize the existing content. Frase also provides feedback on how relevant the content is, the use of keywords, and the voice and tone of the content.
Pros:
Clean and clutter-free dashboard
Provides in-depth research
Can create multiple pages in a single document
Over ten content templates
Cons:
A bit expensive
The interface can be confusing
No live chat support
Pricing:
No free trial; paid plan starts from $39.99 per month
6. Copy.ai
Based on GPT-3, Copy.ai is one of the best AI writers known to help you get over writer's block. Copy.ai is believed to have one of the best interfaces. This tool also has features like a verb booster, grammar checker, and sentence simplifier to make content generation smoother.
Pros:
Good interface and user experience
Provides free plan option
Offers over 90 templates
Supports over 25 languages
Cons:
It is a standalone tool with no integration
No long-form assistant
Content output could be unreliable at times
Pricing:
Copy.ai offers a free plan; paid plans start from $35per month
7. INK
This AI writing tool focuses on SEO and automatically recommends keywords and structure. Ink offers solutions for paraphrasing, copy editing, content planning, AI writing, and SEO optimization with machine learning and sophisticated algorithms. It also has features like a text analyzer and a grammar and plagiarism checker. With over 60 templates, it can be used for creating content for multiple formats.
Pros:
User-friendly interface
Multiple learning resources are available
Offers a library of templates
Offers free trial for every product
Cons:
Sometimes produces repetitive content
A mobile app is not available
Supports only English language
Pricing:
Ink has a free plan; paid plans start from $20 per month
8. Writesonic
Writesonic is one of the best AI writing tools for e-commerce content marketers. Although Writesonic focuses on a short-form copy, it also has a long-form assistant. The pay-as-you-go plan offered by this brand makes this tool unique.
Pros:
Offers excellent user experience
A wide range of plans is available
Built-in grammar fixer, content rephrase, and expander
Supports 24 languages
Cons:
Limited long-form content support
A limited number of templates
It could improve grammatical accuracy
Pricing:
A free plan is available; the paid plans start from $25 per month
Today, AI writers have advanced from simple spelling and plagiarism checks. Some of the best AI blog writers incorporate machine learning and predictive analysis in the content, which helps in the structure of blogs.
Some of these best writing AI tools are undoubtedly helpful for different content teams. These tools help businesses create enticing material that strengthens advertising and SEO efforts.
It is important to note that even the best AI writers should be used as a tool to enhance content and not as the only source of content creation.

Ready to take your content creation to the next level? Try Peppertype.ai, the best writing AI tool for generating high-quality content effortlessly.
FAQs
1. Can AI write content?
AI content writers are great but can't replace human experts. However, they can make human writers more productive at creating and delivering high-quality content.
2. Is there any free AI writing tool?
Copy AI, built on one of the most advanced AI language modes, is an AI writing tool that offers copywriting, blogs, and more and is free to use.
3. Can I use AI to write a blog?
Yes, some of the best AI blog writers are used for generating a list of blog topics and blog headlines.