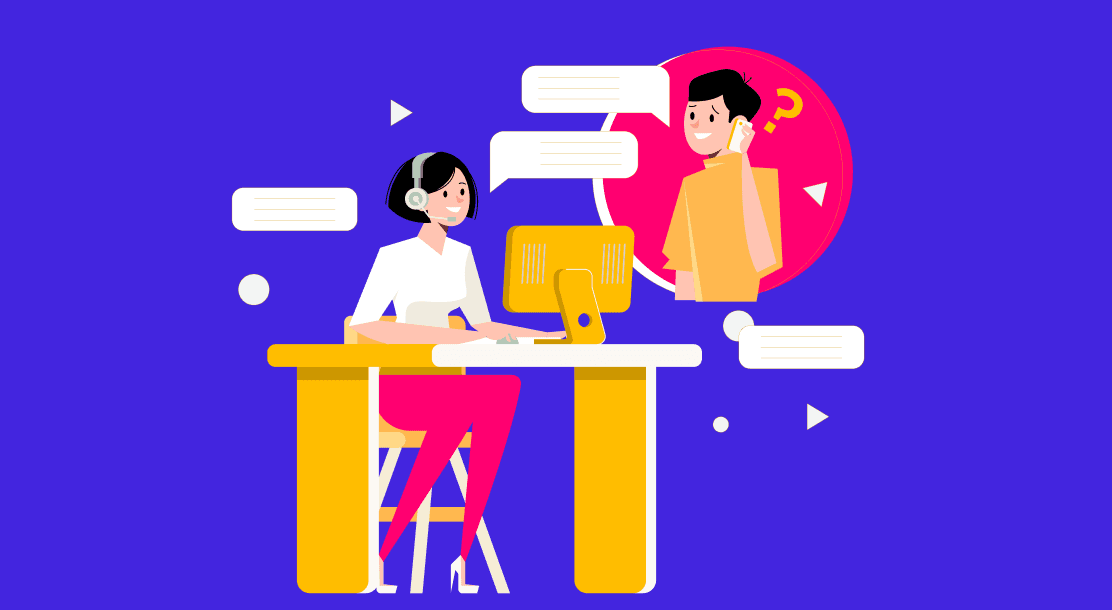 How to undertake effective cold calling? This article helps you find an answer to this question.
Table of Contents
What is Cold Calling, Exactly?
How To Have An Effective Cold Calling Success Rate?
6 Tips for Effective Cold Calling
Cold calling is a common outreach method practiced by many sales organizations. However, people hate being sold to. And that is why achieving success consistently with cold calling requires patience, persistence, practice, and finesse in the art of selling.
In this article, we will take a closer look at the concept of cold calling. We will also review why sales organizations still use it and discuss strategies that organizations and salespeople can use for effective cold calling. Let's get started.
What is Cold Calling, Exactly?
Cold calling is a method of reaching out to prospects by phone without any advance notice. It's a popular sales strategy practiced across industries.
According to Zippia.com, cold calling has a low average conversion rate, at around 2%. And it typically takes 18 to 20 dials for a representative to reach a prospect. However, it is still an extremely popular outreach tool because of its ability to help businesses get one-on-one with their potential customers.
This outreach method is second only to email in popularity. RAIN Group's study found that 70% of sellers use the telephone to reach potential buyers and arrange meetings with them.
Another research by Sales Insight Lab found that 42% of sales reps consider the phone their most effective tool for selling.
Are you wondering why cold calling is still popular despite its low conversion rate? Well, because proactive outreach has a lot of potential in sales. RAIN Group's study found that 82% of buyers are likely to meet with sellers who approach them proactively. Since cold calling also falls under this category, it does possess the potential to influence customers' buying behavior.
Cold calling is, in fact, a "ready-to-go" method for finding new leads. Besides, this is the most valuable marketing tool for businesses that don't have the connections or financial means to exercise other forms of marketing. Cold calls are one of those simple, basic outreach tactics that marketers swear by.
How to Have an Effective Cold Calling Success Rate?
Cold calling is similar to going door-to-door to sell a product. Yes, people will be willing to buy it, but most doors would likely remain closed. But since phone calls are a great way to reach prospects, sales organizations don't want to discard this marketing technique. Cold calling does become frustrating and stressful at times, but its underlying philosophy can still prove effective for businesses.
The question that surfaces here is: How can cold calling become highly beneficial? Many marketing experts believe cold calling is not dead; it's just that salespeople do it the wrong way.
Sales reps look for effective telemarketing and cold calling techniques. But they don't understand that the success of cold calling doesn't depend on how many calls are made but on the time one takes to perfect their approach.
Only use time-tested, result-oriented, and effective cold calling techniques to get prospects' attention. Before you dial a number, find out if they are in your target audience.
Haphazard calling is not a good idea just to increase the number of people you reach out to per day. Also, it's important to validate leads before you approach potential clients. This will ensure that you approach prospects and not cold leads.
Remember, targeted marketing has fewer chances of failure than any generic approach.
6 Tips for Effective Cold Calling
1. Call time planning is key
When it comes to tips for successful cold calling, call time planning certainly needs special mention. Yes, timing is everything in the world of sales and marketing, especially for effective cold calling.
Let's try to understand this with an example. People with power and influence are often the busiest in an organization. This means that you must do your research to find out the best time to reach them. They won't be available between 9 and 5. They are too busy with other tasks during the day to be available to take calls from unknown numbers. Also, they are closely guarded by their assistants and subordinates. So, the best time to call them is either early morning or late night.
Similarly, you should avoid Mondays when people are just about settling into work and Fridays when they're getting ready for the weekend. Your target person will have addressed the week's most pressing issues by mid-week and will be less inclined to view your call as a distraction.
So, you may call working professionals around the middle of the week. But when is the best time to call them? Most staff members tend to be available earlier in the day, so it is good to call before 9 am to increase your chances of reaching them. It is also possible that you will receive a good response if you call between 5-7 pm when people are done with their day and have idle time for conversations.
2. Rescheduling a call
Although it's one of the most effective cold calling strategies, salespeople are often seen neglecting it. Once you have figured out the best time to call a prospect, call them at that time without fail. If they respond and tell you that they can't give you time because they are busy, reschedule the appointment for a later time. It's not a good idea to force talk.
Begin by asking, "Is this an appropriate time to call?" If not, set a future call time. Turn this into a habit to never lose a prospect just because they didn't have the time to talk when you called them. This is one of those effective cold calling strategies that optimistic sales reps swear by.
3. Spend time and find the right person
Growing numbers is one of the most important tips for effective cold calling for many marketers and salespeople. But are numbers really that important?
To increase your chances of success, you will have to make sure that you are talking to the right person. Numbers alone can't help. This means you will have to approach someone genuinely interested in your solution and can purchase it. While they may not always be the final decision maker, they can be valuable and easy to reach.
It is far better to spend 10 minutes making sure that you are talking to the right person than to pitch your idea to the wrong person.
4. Preparation is key
Sales aren't about selling products; it's about solving customers' problems. This is true for cold calling as well. And that is why preparation is among our favorite effective cold calling techniques.
Think about your prospect and how you can make your product appealing to them. To keep the conversation focused and on track, you might consider using a script. If you aren't sure where to start, just create a general outline and adapt it to your specific needs. You should always have a reason to call and a vision of your prospect's needs.
5. Be persistent and follow up.
Persistence is also on our list of the best tips for successful cold calling. Without being persistent, you can't achieve any desired marketing result. Salespeople know that a call dropped is an opportunity missed. So, politely persist and follow up— it's surprising how many people don't.
Although you might not get the meeting you were looking for, it is possible to obtain a referral. Referrals give you the credibility to persuade people to talk or seal a deal with you.
6. You need to be aware of what could go wrong.
Despite all the tips for effective cold calling available, cold calling is a tricky business. Even the best salesperson might not be able to achieve a 100% success rate. However, if you do experience a lot of bad luck, look closely and see if there are any ways you can improve. Identify what cold-calling mistakes you commit, and try to rectify them.
In Summary
Cold calling has immense potential as a marketing technique. But you will need a well-thought-out approach if you want to tap into its full potential. Carefully considering aspects such as "who" and "when" can significantly increase your chances of success.
Remember, effective cold calling might be tricky, but once you learn the trade tricks, it will become your go-to outreach technique!
Key Takeaways
Cold calling is a popular outreach technique used by salespeople across industries.
Although it has a lower conversion rate, it allows businesses to get one-on-one with prospects.
Proactive outreach has very high potential as a sales technique.
The effectiveness of cold calling depends on how refined your approach is.
Call time planning, finding the right person, and being persistent are some of the best tips for effective cold calling.
FAQs
1. Why do they call it cold calling?
Cold calling refers to making a call cold, whether by telephone or in-person, without any previous warm-up or ground preparation. 

2. Is cold calling hard?
It is not hard, but one of the most common emotions associated with cold calling is the fear of rejection.
3. What are the five skills needed for effective cold calling?
1. Research
2. Positivity
3. Quick thinking
4. Persistence
5. Prospecting