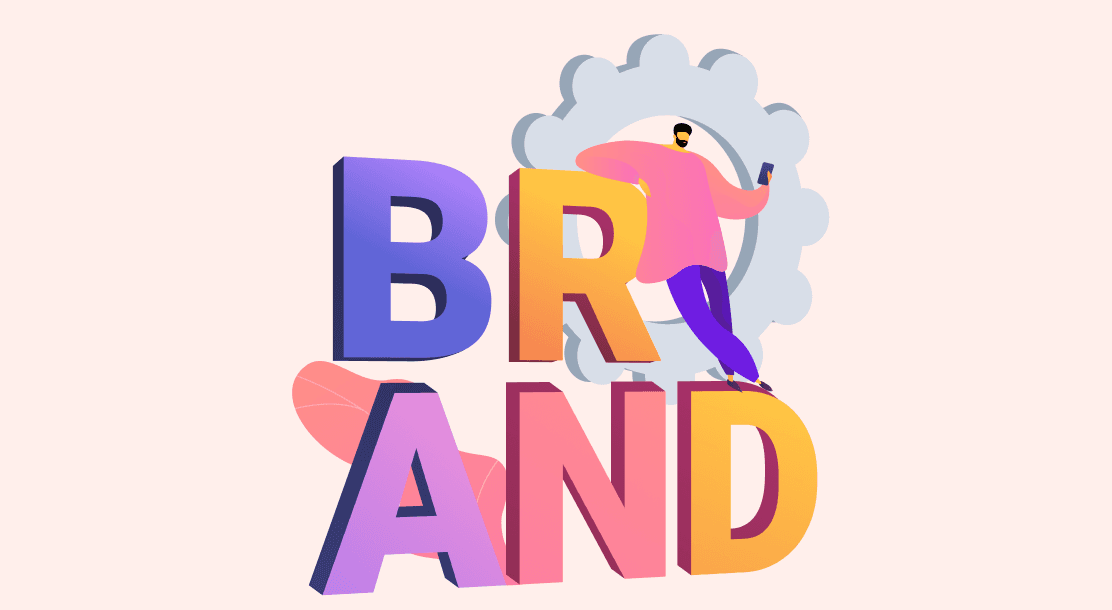 These five trending brand colors of 2022 will help you create your brand identity and stand out among the competition.
"Color possesses a language without words."- Billy Dugger, Author.
Color as a vital visual element creates an impact and is crucial in both branding and advertising. Brand colors have more effect on the audience than most businesses realize.
Branding colors play a role in marketing materials, business cards, letterhead, office interior design, social media pages, and logos. As human brains are hardwired to remember and react to various color combinations, choosing the best color schemes for brands is critical.
Sometimes, picking the best branding color schemes can be tricky, but following the science of color makes selecting the brand colors easier.
As your brand color choice is critical, this article will discuss the best color combinations for branding and the latest color trends for new brands in 2022.
5 Best Color Combinations For Branding
Brand colors not only increase brand recognition but also contribute to total sales. Some of the best color schemes for brands strengthen their brand association. Some of the best color combinations for branding to watch out for this year range from pastel hues and Y2K-inspired metallics to earthy tones.
Let's go into detail.
1.
Pastel hues
Pastels with their dreamy hues add color, texture, and depth to simple designs. They are colorful while being subtle. Pastels are the best brand color combinations that bring a calming, soothing, and aesthetic beauty to designs.
This year, some designers are even playing with pastels to create bolder shades and pairing them with neon to club the soothing feel with a vibrant and high-energy feel. Pastels are not just pretty, soft, and sweet, but they are the perfect palette for some adventure.
In 2022, brand colors are expected to see more pastel shades with a twist like geometric shapes, funky patterns, line illustrations, etc., to create the best branding color schemes.
2. Earthy tones
Natural, earthy tones are making a comeback this year with the rise in organic designs. Earthy colors like terracotta reds, greens, creamy beiges, rich browns, ochres, and greys are fast becoming the best color schemes for brands. With the focus on sustainability and environmentalism, earthy colors as brand colors have further fuelled the choice.
Earthy colors give the design aesthetic a calming tone and warm and earthy energy. They drive the audience into a refreshing and rustic territory, keeping you away from the brash, bright, bold world. With more attention shifting to "green" movements, sustainability, and organic products, the trend of earthy tones is among the best brand color combinations.
3. Y2K-inspired metallics
As millennials and Gen-Z are nostalgic, they have revived the brand color trend Y2K ("the year 2000"). With pop culture back in vogue, branding colors that include shiny metallic and holographic textures have become one of the best branding color schemes.
The Y2K brand colors, known for their shiny metallic textures, are becoming significant trends in their own right and spreading across brands that target millennials and Gen-Z. Some designers use these colors to add a swirling sense of movement using Y2K-inspired liquid metallics.
4. The retro schemes
After the crisis of COVID, we are seeking calmness with soothing retro brand colors. Retro colors provide nostalgia for good old times. The faded retro branding colors are back with the muted sun-kissed tones that evoke a sense of familiarity and comfort.
To add a retro feel to your design, pick from the best brand color combinations from the retro design trends and continue your trip down the memory lane.
5. Bold colors
Bold brand colors are a welcome aberration in this year's trend. These loud, overstimulating, and hyper-saturated bold colors can be fun, captivating, and interesting. Put aside traditional guidelines and adopt some of these best color schemes for brands by breaking set boundaries.
These bold hues add an extra dimension to the eye-catching visual effect and add excitement to the brand.
Final Words
Embracing the top color trends in 2022 for new brands is the key to being on top of the visual game. Branding colors define your image among the target audience. The right brand colors send the right message across.
Color is a powerful tool in creating a brand identity. Brand colors play a huge role in our lives and subconsciously trigger positive or negative emotions in our minds. Remember to choose the best color scheme for brand logos, as even colors tell stories.
If you are trying to create a brand color for your logo, website, or social media post, we hope our article has helped you decide on the best brand color combinations.
FAQs
1. What are the best color schemes for brands?
Blue is considered the safest choice; however, if your competition brands use blue, it is best to avoid it. The brand colors should not only be appealing but should have a contrast between text and backgrounds.
2. What are the three best color combinations for branding?
Some of the best brand color combinations are in sets of two, three, or even more colors. The three perennially popular branding color combinations are yellow, red, and blue.
3. How many brand colors should a website have?
Use a maximum of three brand colors for designing websites and avoid making it a rainbow of colors.
4. What are the best brand color combinations for a logo?
Blue is the most popular choice, as it is not only a safe color but also an inoffensive sophisticated color.
5. Should I consider hiring a professional website designer for my brand colors?
As picking the best color schemes for brands can be tricky, a seasoned designer can be helpful in this process. Professional web designers, through their experience, have realized what branding colors work and what don't.
6. What brand colors attract the human eye?
Warm, bold, and bright brand colors are most eye-catching, like red, orange, yellow, etc.