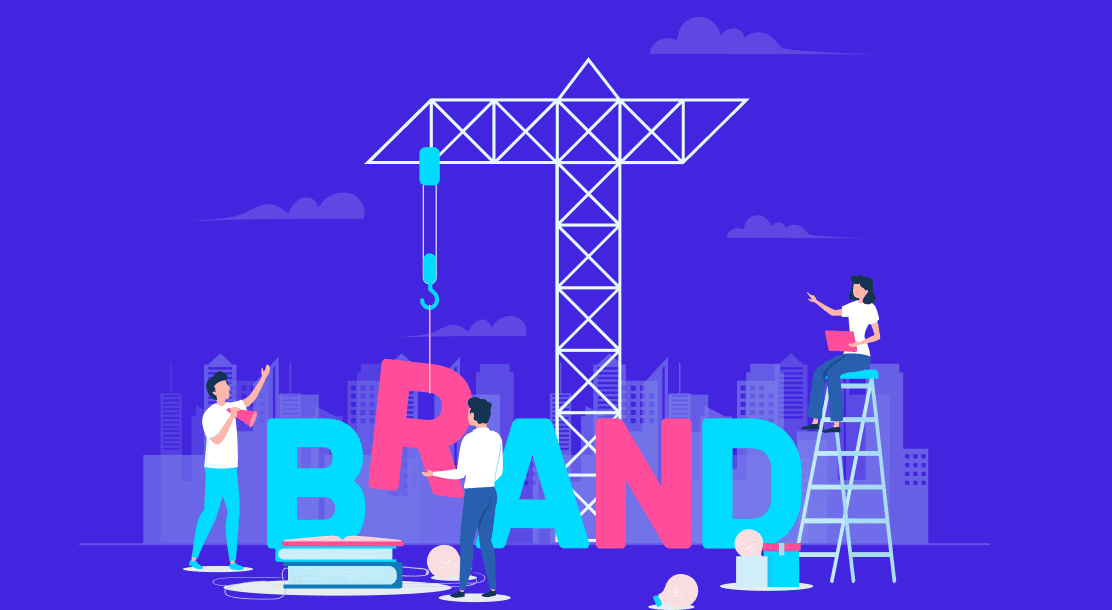 Table of Contents
What Is Branded Content?
How Is Branded Content Different From Traditional Marketing?
8 Best Examples of Branded Content
Key Takeaways
Conclusion
FAQs
Social media has evolved over the years and so have content formats. Today, there are more advertisements on Instagram and Facebook than the number of users, thus making it competitive for a brand to promote its content. As a result, some noticeable brands have been changing the dialogue with the help of branded content. This article will showcase branded content examples that some Indian brands have set benchmarks with.
What Is Branded Content?
Branded content is centered on the unique proposition of the brand, not its products or services. Even though it can embrace various formats, it should represent the intangible characteristics of the brand in a variety of ways.
Branded content seeks to create a dialogue around the brand. More than searching for an immediate sale, branded content must attempt to affect the crowd and spread the word about the brand. Subsequently, the critical measurements to quantify the accomplishment of branded content will generally count on the brand's reputation and the number of impressions it receives.
How Is Branded Content Different From Traditional Marketing?
Branded content doesn't talk about products and services aggressively. Although they can be represented in the content, they are not the focus, nor are they straightforwardly showcased. All things considered, there is a prominent spotlight on more dynamic qualities of the brand as well as the brand story. It is also not intrusive.
8 Best Examples of Branded Content
The following is a list of some of the best branded content examples to seek inspiration from.
1. Amul
Amul frequently posts particular image-styled content with vivified characters to connect with its crowd and keep its audience locked in. Thus, it ends up being top on the list of the best examples of branded content that reflects current issues. Amul regularly publishes its content on Twitter, Instagram, and Facebook, and has countless consumers on every one of the social media platforms. It generally produces client-driven content to show its mindfulness and care for the country.
2. Dunzo
Dunzo utilizes social media well to speak with its crowd. In light of the COVID-19 pandemic, it devised a campaign appreciating the efforts of its delivery partners and recognizing the endeavors of its transport staff. It circulated hashtags like #EverydaySuperheroes and #MushkilHaiRaasta on both Facebook and Twitter.
3. Nykaa
The brand has assembled a diverse collection of influencers who continually put out engaging content for an assortment of customers that are spread across India. They accomplished this by giving helpful content that is obviously apparent on the Nykaa BeautyBook. It comprises a wide range of content like catchy images, video blogs, guides, and more.
4. Unacademy
Unacademy collaborated with TVF in 2019, to present a first-of-its-sort web series called Kota Factory, which depicted the life of high-school students preparing for IIT. A characteristic twist was the way school life was depicted in the web series. This coordinated effort was a perfect match, as Unacademy addresses a similar audience base.
5. Zomato
The marketing team of Zomato has set up accounts across different social media platforms to associate and communicate with people in general. Being an application-based business, it's a good idea to utilize social media to reach out to their clients and contact new customers. They have even utilized Instagram as a strong marketing tool by displaying wit, humor, and a lot of fun in their posts.
6. Flipkart
Flipkart is one of the best branded content examples. Its content can be recognized as one of the most mind-blowing advertising models that address clients' preferences and needs. With its "India Ka Fashion Capital" slogan, it managed to rope infamous personalities to effectively create awareness about its trends and offers. With its new ads zeroing in on clothing accessories, one may truly consider Flipkart as the fashion mogul of eCommerce.
7. Netflix
The famous OTT platform uses social media channels to post photographs and Reels that exhibit scenes and shots of the most famous and recently released movies or series. This helps captivate its fans and audience. Subsequently, Netflix knows how to draw clients towards its social media accounts, while at the same time showing them how they can benefit as much as possible from its memberships.
8. Oreo
Oreo India's branded content empowered the brand to carve a niche for itself in a market that was initially ruled by Parle and Britannia. The brand can be considered one of the best branded content examples in the advanced media business. They have, likewise, distributed their content on Twitter, Instagram, Facebook, Pinterest, and YouTube, along with TV ads.
You can distinguish Oreo India's content as one of the most incredible substance advertising models that deliver different kinds of content on every one of their online media accounts. Thus, it is one of the top branded content examples on our list. Another notable feature about Oreo's branded content is that it invites audience participation, making them feel like a part of the community.
Key Takeaways
Brands, today, have various channels to focus on their target audience. However, due to dwindling attention spans and resistance levels, and skippable ads, the advertising business has become extremely competitive.
Only the most captivating content can survive.
Greatly advertised content generally includes stories and narration.
When utilized accurately, branded content can drive commitment, improve brand awareness, and further develop brand loyalty.
Conclusion
Today, the competition in marketing is not limited to selling the best products or offering better services. Brands burn a lot of cash on promotions to create the best content that can spread awareness and produce leads. The branded content examples highlighted above have made the most use of online content. Branded content helps them dive into the needs and preferences of customers and devise new ways to interact with them.
FAQs
1. What is the meaning of branded content?
Branded content is content created by the brand or advertiser, which provides the user with some value. It is different from traditional advertising in that it doesn't aggressively sell the brand's products or services.

2. What makes decent branded content?
The ultimate aim of branded content is to drive leads and sales. It does so by engaging the customers at a much deeper and personal level, which boosts the brand's engagement rate.

3. What is branded content tools?
Branded content tools are intended to assist organizations in creating branded content in a more straightforward and consistent manner.

4. What are some branded content examples? 
Netflix, Zomato, Unacademy, Nykaa, Oreo, and Flipkart are a few prominent names creating excellent branded content.