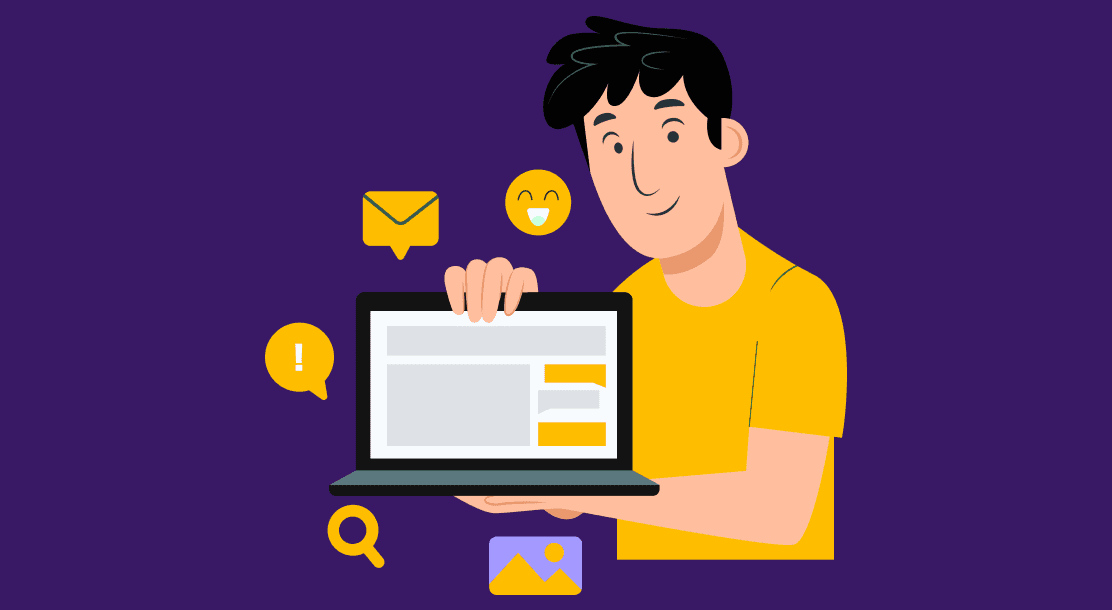 Are you having trouble finding the best translation blogs? We've got you covered. Here's a list of the top translation blogs you can follow.
Curiosity is one of the essential qualities of a good translator. In an effort to improve your work and keep it current, you should strive to learn new and interesting things from different spheres of expertise.
The primary purpose of any translation provider is to convey a word's meaning linguistically, semantically, and pragmatically. If this complex process is done in a professional way, then one can say translation has achieved its ultimate goal.
Translation blogs run by companies, associations, and independent translators can be useful to stay on top of trends and new technologies in translation. As there are so many blogs, finding the most suitable one may take some time. For this reason, we have compiled a list of the best translation blogs that are worth checking out if you're looking for information on starting a career as a translator or even advancing in it.
People who want something translated into a language they understand or one they are more familiar with can read translation blogs. If you regularly interact with people of different ethnicities, then you should definitely read blogs on translation.
7 Translation Blogs to Look Up Right Now
Here is a list featuring some of the best translation blogs in the industry right now.
Proz Translations is among the most popular online translation communities. Sharing and discussing translation industry news stories can help you stay updated on the latest industry developments. On this blog, you can read everything from insightful interviews and the links between translation and culture to translation tips as well.
Speakt, as a company, offers professional translation services. It has a pool of human translators, but it functions online. Its blog talks about all things translation, right from tips for choosing translation services to select the right translation tools. One of the best translation blogs, Speakt can be a good knowledge resource for beginners.
This is a well-renowned translation company that aims to increase customer satisfaction by offering high-quality services, to clients including IBM, Sony, NASA, and the like. The Trusted Translations blog houses a gamut of information, ranging from interpreting and localizations to literature and culture.
Ulatus offers many translation-related services, including website localization, book translation, machine translation, game localization, and more. Its blog contains a wealth of information that is highly valued by both budding and aspiring translators. Some topics it covers include app localization, medical translation, legal translation, subtitling, and more.
The Tomedes Translator's Blog is an offshoot of the eponymous company that offers translation services across the globe. The blog is an interesting platform that provides you with a one-stop-shop for all things related to translation, interpretation, localization, freelancing, writing, and popular culture.
If you need some comic relief when working on a long translation project, then you should check out Mox. There are multiple series of cartoons on the blog that depict the everyday life of a translator in an amusing way.
eMpTy Pages is aimed at translators who handle technology-related documents. The author provides opinions and descriptions of localization management, translation management systems, machine translation, and collaborative translation platforms. In addition, the blog provides different perspectives regarding the language services market and its potential.
How to Spot a Good Translation Blog
The purpose of a translation blog, or any other job-related blog, should be known beforehand. The translation blog you choose to read should be relevant to your niche and give you meaningful insights into the industry in general. With blogging entering the mainstream, companies can now use blogs as a marketing tool, converting visitors into leads and, ultimately, customers. Therefore, look up renowned translation firms and check if they run a well-functioning blog. Even though many translation blogs claim to be the best, they aren't always accurate. So make sure you are careful when choosing which blogs to read.
The translation is a specialized field, with close-knit communities of translators who work together to improve their careers and the industry as a whole. You should know the purpose of a translation blog before picking it up to stay on the right path. Sharing work experiences, recommending tools, industry news, training opportunities, and more is what authors generally do on translation blogs.
If you work as a translator or have a casual interest in languages, translation blogs can be a great resource for you. The information on these blogs ranges from serious translation news and opinion pieces to whimsical musings and comical illustrations. The best translation blogs available online are well worth exploring if you have a passion for languages.
FAQs
1. Is it possible to translate a blog post?
Many blogs do not offer translation options on their site despite the fact that billions of people cannot read English. Your blog can be translated from one language to another by adding a Google Translate menu to your site.

2. What does content translation entail?
You can translate from one language to another to attract, engage, and retain an audience belonging to a different geographical market. Some content types that can be translated include blog posts, white papers, podcasts, videos, newsletters, social media posts, etc. 

3. Is it possible to write in two languages on a blog?
Yes, it is. The benefit of blogging in two languages is that you open your blog to a new, larger audience, as well as potential business opportunities. 

4. What causes translations to take so long?
The process of researching and finding the right vocabulary and expressions suited to the context of the document or text may take some time. This all requires considerable time and effort on the part of the translator.