Content
The 12 Best WordPress Plugins Your Blog Definitely Needs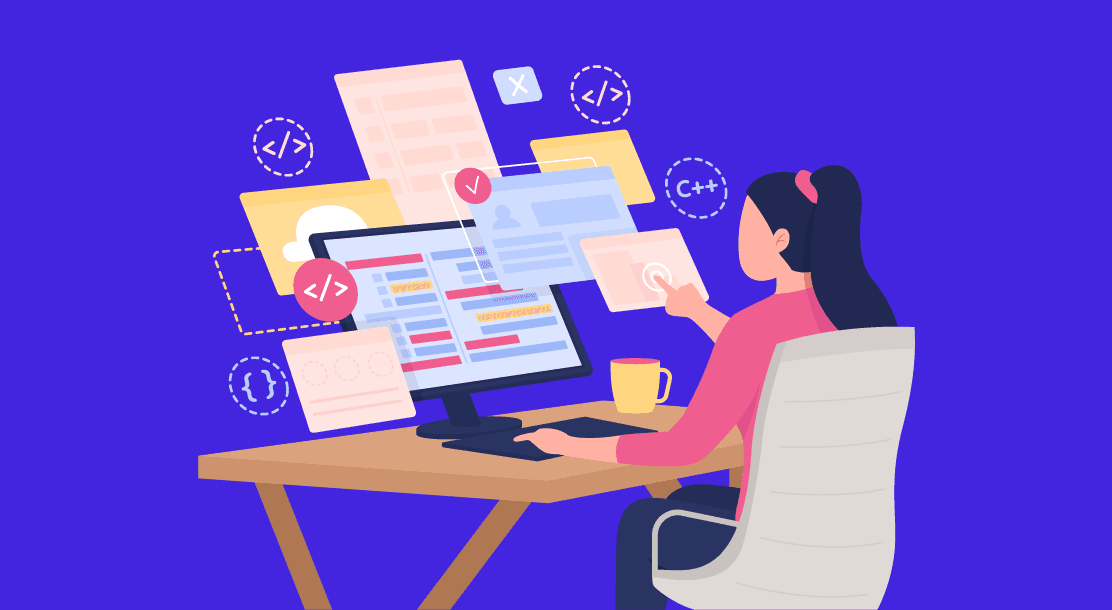 Table of Contents
The 12 Best WordPress Plugins
Key Takeaways
Conclusion
FAQs
What would a WordPress site be without a few of the best WordPress plugins installed on it? In fact, the overwhelming popularity of WordPress can, to a great extent, be attributed to the world of plugins that grew along with it. There are more than 50,000 plugins available in the WordPress plugin directory, plus thousands of plugins on third-party sites. With so many options available, is it any wonder that site owners and developers face difficulty in selecting the right ones?
Although it's not easy to pick the right plugins for your site, you need to make sure you are making the best choices to improve your website's speed, security, and usability. The good news is, we help you do that with this guide. Dished out below is a list of the best WordPress Plugins currently available, which can benefit almost any WordPress site.
So, whether you want to entice your visitors with live chat, welcome messages, or fast page load times, the plugins here will cover all your needs. Read on for more.
The 12 Best WordPress Plugins
1. Contact Form 7
In KoMarketing's 2015 survey, 44% of respondents stated they had left a vendor website because there was no contact information available on it. Your contact information plays a vital role in building trust and credibility for your brand. Although it's a basic element, 51% of respondents stated that contact information was not available on most company websites they visited.
Thankfully, you can easily include your contact information on your site with Contact Form 7. It's one of the most used free WordPress plugins, with over 1 million active installations. The plugin makes it extremely easy to create contact forms with easy customizations, Akismet spam filtering, and CAPTCHA. Its incredible popularity places it on top of our list of WordPress plugins.
2. What Would Seth Godin Do
Keeping today's consumers satisfied is a challenge! That's why companies try to create engaging online experiences for their customers, such as welcoming them with relevant messages based on their past browsing habits and shopping behavior. Companies that succeed at this can build lasting relationships with their customers. Also, a personalized experience can make a customer instantly connect with your brand.
The simplest way to offer a personalized experience to your visitors is by treating them differently and treating them as if they are special because they are. The What Would Seth Godin Do plugin helps you do precisely that. And that's why it's considered one of the best WordPress plugins for blogs.
It allows you to display a customized welcome message to your website visitors, and you can choose the duration and the placement of this message. It can also be used to offer extra information and make first-time visitors feel right at home. These special greetings are powerful enough to impress your visitors and turn them into your loyal customers.
3. Google Analytics Dashboard for WordPress
Google Analytics is the best free analytics tool that marketers have access to. It's, in fact, one of the most important plugins we have on our list of WordPress plugins. It allows marketers and site owners to have insights about their visitors and analyze their behavior, helping them make strategic decisions to improve customer experience.
However, logging in to the dashboard every day separately can eat at your time. What about a WordPress dashboard that can give you a quick overview of all the key stats linked to your website? Well, the Google Analytics Dashboard for WordPress does precisely that.
It displays simple GA reports that include bounce rates, organic search, pages per session, and other statistics. It also provides handy charts to see how different traffic channels perform.
What's even better is that you can see the behavior of your website visitors in real-time.
4. W3 Total Cache
Slow-loading websites are incredibly frustrating. No user wants to wait for a site to load. KISSmetrics found out that even a one-second delay in load time can lead to a 7% decrease in conversions on eCommerce websites.
W3 Total Cache, a WordPress plugin that eliminates the need to re-download redundant data on users' browsers, can be considered highly useful for heavy websites. It automatically creates static caches for every page to ensure that it gets loaded dynamically with each request.
By reducing server resources, it significantly reduces page load times. W3 Total Cache can also integrate with Content Delivery Networks to reduce page load times.
W3 Total Cache is quite complex to set up and can take up to 30 minutes for the first installation. However, your website will load instantly once you have it set up. The result? You can get people to stay on your site and increase your search engine ranking. And since businesses with an online presence now realize that people's attention span is shrinking with time, W3 Total Cache has become one of the most popular WordPress plugins across industries.
5. WP Smush.it
Optimizing a website includes reducing the size of its bulky images or cutting down on the number of such images. In an Adobe Survey, 39% of the respondents said they would not engage with a website if its images didn't load quickly enough.
This WordPress plugin essentially removes the unnecessary information in images to load faster. As a result, their size gets reduced without compromising the quality.
The bulk smush feature offered by the plugin can help you process up to 50 images simultaneously. Automatic smush can be set up to ensure that each image is resized, optimized, and uploaded per your requirements. With its great features and customizability, WP Smush.it proves to be the best WordPress SEO plugin for image-heavy websites.
6. WPtouch Mobile Plugin
Having a mobile-friendly website is no longer a choice; it's a requirement. After all, two out of three minutes of online time is now spent on mobile devices. And that is why WPtouch Mobile, a plugin that can make WordPress sites mobile-friendly, is an absolute must-have for your website. However, for the best experience, consider investing in the paid version.
This plugin is great if you don't have a responsive WordPress theme or don't want your site to be redesigned merely for achieving responsiveness. This tool allows you to change colors, fonts, navigation menus, and other mobile website features without adding codes. What else? It also offers excellent support.
7. Broken Link Checker
Broken links are a common issue blog owners face. A website's average lifespan is 100 days. It's, therefore, not unusual for it to show 404 errors against its referring links. But then, these broken links often result in a poor user experience. Readers feel disappointed when they want to explore further on a topic through an external link, only to find an error notice on the other side.
How about a plugin to report broken links on your website? Well, Broken Link Checker does this for you. This WordPress plugin monitors your links in pages, custom fields, blog rolls, and posts. You can choose the monitoring period that you want for your links. You'll then be notified via email or the dashboard about any broken links.
For each broken link, you'll also be presented with suggestions. The dashboard allows you to update broken links without visiting each one separately. This amazing capability makes Broken Link Checker one of the best WordPress SEO plugin choices.
8. CrazyEgg Heatmap Tracking
For insights into your audience's behavior, referring sources, and popular pages, data sure works like magic. But heatmaps are a better way to determine how your visitors view your site.
CrazyEgg is one of the most widely used heatmap tools available on the market. So, if you are looking for one to use for free, then CrazyEgg is the option you should go for. What makes it one of the top WordPress plugins is that it allows for tracking multiple websites with just one account.
9. Better Click to Tweet
You can boost user engagement by simply allowing your visitors to get more involved with your content. This eventually reduces the bounce rate and increases your site's reach.
Now the question is, "How to encourage involvement?" Well, you can do that by creating clickable click-to-tweet snippets within your content. And the Better Click to Tweet WordPress plugin makes it easy to make any highlighted text "tweetable" with a simple shortcode.
Now, how does it benefit you? By increasing the number of people who tweet about your content.
10. WP Live Chat Support
Live chat is one of the easiest ways to provide customer satisfaction. According to a study, 73% of customers believe, live chat with a company is the best way to communicate. Hence, it may be considered superior to other forms of customer support and service techniques, such as email and phone.
You can integrate the WP Live Chat Support plugin into your site to enable live chat. This plugin is ideal for small businesses as it facilitates free live chat with site visitors.
Interestingly, the live chat box won't block any part of your site, as it can be moved around. You can also initiate unlimited simultaneous live chats with WP Live Chat Support. The best part is that you can leave messages for your visitors if you are offline.
11. P3 Profiler
Plugins are great, no doubt—they allow you to add additional functionalities to your WordPress site. However, with every plugin installation, your website's performance dips a little, and in extreme cases, the site could just crash.
It's worth mentioning here that the impact of a particular plugin on a website's performance depends on the plugin's coding. And it's essential to know how your plugins impact your website's performance and if they are creating troubles.
P3 Profiler provides a performance report that displays the relative impact of each plugin on your website. The timeline includes information on each plugin and an overview of the slow-loading pages. This helps you eliminate plugins that are slowing down your website's performance. So, if you are looking for WordPress' popular plugins, this one should definitely be one of your picks.
12. WooCommerce
We cannot discuss WordPress plugins without mentioning WooCommerce. WooCommerce should, in fact, be your first choice if you want to start an eCommerce store. No other tool offers the complete package of features an online store needs.
WooCommerce puts no restrictions on what or how much you can sell. Payments can be made online via multiple payment gateways like Stripe and PayPal. Besides, this plugin is highly user-friendly. Meaning, you can focus on your products, and the plugin will take care of the technical aspects of getting your eCommerce store up and running. A free version of the plugin is available, and the pro version starts at $79.
Key Takeaways
Plugins hugely contribute to the popularity of WordPress.
There are over 50,000 plugins in the WordPress directory.
Plugins can boost user engagement.
They can help you reach out to a larger audience.
Some of the best WordPress plugins include Contact Form 7, WooCommerce, P3 Profiler, WP Live Chat Support, and the like.
Conclusion
Plugins make managing a WordPress site so easy that many people decide to go for WordPress only because of its vast plugin directory. And why not! There is nothing that your site can't do with the right plugin installed on it. You can use plugins to boost traffic, engage users via email opt-in forms and increase the site's visibility by adding social sharing buttons.
Plugins also make it easier to engage with users and increase your chances of reaching a wider audience. And since the above list of the best WordPress plugins has been compiled with care, you can go for the enlisted options without doubts and apprehensions to help your website grow.
FAQs
1. Are paid WordPress plugins worth it?
Paid premium plugins should only be purchased when they are necessary. You can find many great free plugins that are better than or on par with paid ones
2. Can plugins create problems in your WordPress site?
Most plugins won't cause major issues. However, if your website attracts high traffic, then database-driven plugins can cause troubles, especially if you don't have proper server resources.
3. Do I need plugins for my WordPress site?
Plugins enable you to add new functionalities to your website. For instance, a plugin will be required to sell products or collect donations. So, plugins are required to enable a site to perform specific tasks. Without plugins, accomplishing any such task would require writing or editing the website's code.
4. What is the best SEO plugin for WordPress?
There are numerous SEO plugins that you can incorporate into your website. Some of the most popular ones include Yoast SEO, The SEO Framework, SEOPress, Rank Math, and so on.
5. Can I use plugins on WordPress for free?
WordPress.com users can't install plugins unless they upgrade to the business plan, which costs around $299 per annum. Third-party plugins are not available to users who have a premium, personal or free account.
6. What are the most popular WordPress plugins?
Some of the most popular WordPress plugins include Contact Form 7, Google Analytics Dashboard for WP, W3 Total Cache, and the like.