Translation
10 Best Website Translators for Accurate Content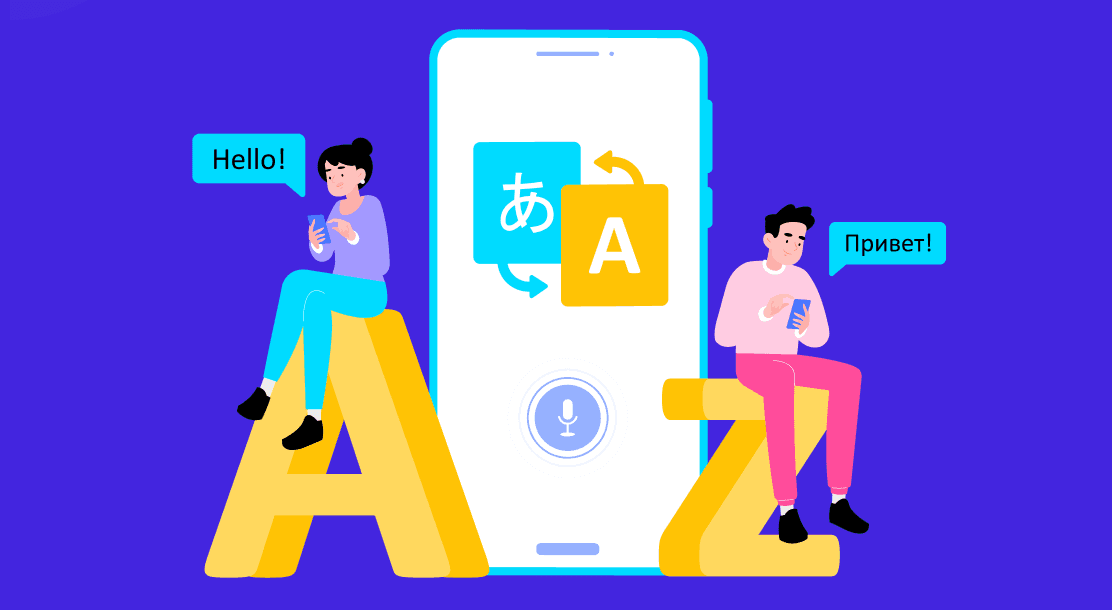 Accuracy is critical in many facets of business, but especially in translation. A mistranslation can lose a company a lucrative contract with a customer. While these instances are significant, the point is that translation services require accuracy. Such accuracy can be achieved by using the best website translator.
Benefits of Good Translation Sites
Content translation accuracy through the best website translator benefits in the following ways:
Avoids misunderstandings
Accurate translation services help to avoid miscommunication between parties.
Removes errors
Misinterpretations can result in errors lasting decades. Some errors may not cause any conceptual adjustments in modern translation systems but it's crucial to keep in mind that translations require consensus among all parties.
Enhances your reputation
Reducing or eliminating translation mistakes enhances your company's image. It also enhances industry competence without requiring costly repairs.
Retains loyal customers
Accuracy ensures that you maintain delighted consumers. Customers appreciate your team's hard work when producing immaculate samples or batches of items on schedule and budget. Global enterprises benefit from translation services.
Legal and financial consequences
Inaccuracy can lead to legal and financial repercussions. A misinterpretation of a word might send a company's stock plummeting. Worse, it can even result in jail time from government investigations. These are extreme cases, but poor translation services may have catastrophic consequences.
10 Best Website Translators for Accurate Content Translation
An ideal option is a translation tool capable of doing the task with a reasonable degree of accuracy. There are several best website translator tools available. Here is a checklist of the 10 most useful websites for content translation.
Despite its limited efficacy, Google Translate is one of the best website translators. The site features automated language translation and a text field that can accept text of any size. It also lets you choose your input method, keyboard, and handwriting. The site supports over 100 languages and allows users to share, store, listen to, and copy translated content.
It is an extremely popular best website translator. Users can translate words, webpages, and even photos with Yandex Translate. This site has an excellent design, good speed, and several language translations.
The website is also perfect for learning new languages. The platform supports up to 10,000 characters and can offer solutions for faulty translations. With a single button, you may switch between two languages.
Microsoft's Bing Translator is another easy-to-use best website translator. This platform supports text input of up to 5,000 characters. It also has an auto-detect capability to assist you in identifying the native language of the source text. You can copy the translated content to the clipboard and share it elsewhere.
Softissimo Inc.'s Reverso Translation is another user-friendly best website translator. Over six million people worldwide trust this program. You may learn words and phrases in English, French, German, Spanish, Polish, Hebrew, Italian, Arabic, etc.
While typing, this translation program searches for idiomatic phrases and intriguing terms. With Reverso, you may distribute translated content through email, Twitter, Facebook, etc.
The site's best feature is context translation. This page also includes further instances of how the translation would have turned out if it had slightly altered the supplied text. This website has an on-screen keyboard and audio translation.
Translatedict offers free and paid translation in 51 languages. Input a word, phrase, or massive text document, choose a translation language, then push translate. It's a simple, easy-to-use, translation tool.
The MyMemory translation memory contains billions of words translated by professionals, clients, LSPs, and multilingual online content. This API gives the best translation based on a rigorous matching algorithm. This translator API also enhances translation quality by searching the web for multilingual publications.
Babylon is one of the best website translator and dictionary software worldwide. It has 1,700 glossaries and dictionaries in various languages, and with experience in thesaurus and dictionaries, the translator delivers precise results.
Unlike other translation applications, Babylon preserves the original format of Office documents. You don't have to copy and paste content, open new screens, or close programs. With Babylon, you can translate everything in one go.
You get unlimited word translations in 77 languages, including English and Dutch. You may utilize their web platform for quick searches or download their program for sensitive data translations. It also offers expert translation services. The platform incorporates human text to speech and allows users to interpret formal papers.
PROMT Translator has several great features despite not having as many languages as other translation websites. These include automated language identification, virtual keyboard, and even subject selection. The site has spell check, copy, paste, a dictionary, and is downloadable.
As a Google Translator alternative, it is the best website translator. Linguee, a web-based application developed in 2009, allows you to translate single words or phrases instead of paragraphs.
Linguee displays a multilingual pair of phrases from web media. In this manner, you may learn to employ a single phrase or statement in several settings. Major European legal firms utilize this program for its basic French, German, and Dutch features. Furthermore, it supports Windows, iOS, and Android platforms.
Microsoft Translator is an innovative translation program for Windows, iOS, and Android in business and personal editions. There are more than 60 languages supported by the app, ranging from Hindi to Spanish and Urdu to French. You can also download this for offline usage.
Users can enter, speak, or snap a photo of the text they want to translate. Microsoft Translator integrates with Microsoft Office and Skype. It also has a Smartwatch app.
It's possible to store and pin down recent search results in Microsoft Translator so that you can utilize them later.
Conclusion
Numerous website translator tools are available to aid you in maximizing your knowledge and providing translations faster. Tools for translation and localization can help us translate better.
Best website translator tools can help you speed up delivery times and improve translation quality. The list is virtually unlimited; however, these will aid you when you need a flawless translation. It would be best to decide which option would benefit you the most.
FAQs
1. What exactly is translation accuracy?
A translation is deemed natural if it does not sound like a translation. At the same time, accuracy in translation means that the translator should convey the original message's meaning as precisely as possible in the chosen language.
2. What are the advantages of content translation?
Increasing your website's readership is a significant motivation to translate content. Expanding your client base will enhance your sales and traffic. There is a possibility that you are now exclusively serving English-speaking customers.
3. Why do we translate?
The goal of translation is to impart the source text's knowledge to the target language reader. From the translator's point of view, an important aspect of translation is that it is constantly a decision-making process.
4. What exactly does content translation entail?
Content translation translates current content for another language or geographic market to attract, engage, and keep a specific audience (e.g., blog posts, white papers, videos, podcasts, newsletters, social postings, etc.)
5. How do you assess translation quality?
A simple calculation involves adding all the points and dividing by the word count. It is called a "percentage error measure." It's a little sloppy because it doesn't account for the subject matter or the degree of difficulty of the material.
6. Does Pepper Content have an online translator?
While Pepper Content does not have an online translator like Google Translate, it does have an online translation service at a nominal fee. We have registered translators who are extremely knowledgeable in various industries and verticals of content creation. This ensures your translation needs get allotted to the most suitable creator.