Design
16 Best Website Design Examples to Inspire Creative Minds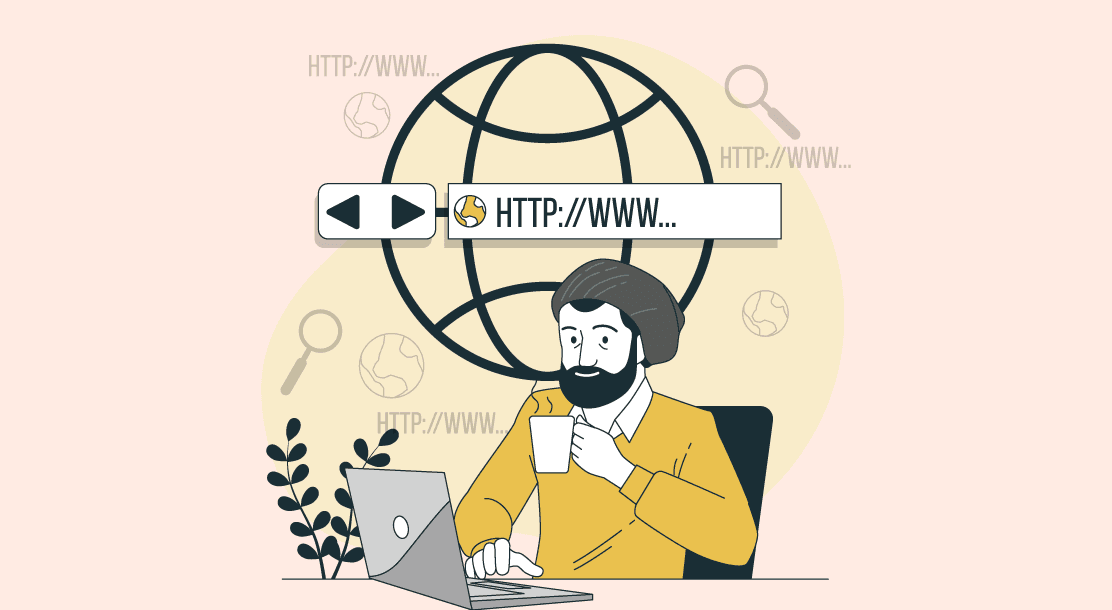 Table of Contents
What Are the Elements of a Good Website Design?
16 Website Designs to Inspire Designers
Key Takeaways
Conclusion
FAQs
In order to keep up with the pace in today's world, everyone needs to master technology. The COVID-19 pandemic has given a new lease of life to the digital era. You could say that the internet has taken complete control of a large aspect of everyone's life. Everyone around the world is evolving their digital skills, including coders and web designers. In this blog, we will discuss some of the best website design examples to motivate budding website designers.
A website is a collection of web pages and related material identified by a common domain name and hosted on one web server. Wikipedia.org, Google.com, and Amazon.com are some notable examples. A web browser is an application that is utilized on digital devices.
Establishing an online presence is a significant step, but the finest websites result from many small decisions. Choosing the correct content management system and web host, picking a template, fine-tuning your content, and choosing the finest layouts to display your products and services are just a few factors that go into creating your company's online identity.
The design of your websites, on the other hand, is a huge decision that requires time, diligence, and a great deal of inspiration. The internet, combined with new technologies, is propelling website designers to come up with more and more creative work.
What Are the Elements of a Good Website Design?
You cannot undermine the importance of a good website design. It plays an important role in nurturing your brand identity. When building a website, keep the following factors in mind.
1. Color and layout
As the saying goes, "The first Impression is the last Impression." This concept applies to websites as well. Your website's layout gives visitors an initial impression of your brand. With the help of graphic design, you may make a fantastic website with the perfect colour combination. Choose the correct colour combination for your website to match the nature and type of your business. Colour influences the look and feel of your website, and a clean layout is always recommended. Don't forget to make your website mobile-friendly, as Google prioritizes websites that are optimized for mobiles.
2. Attractive design
Try to design your website in a way that it attracts more users. The quality of your design represents professionalism and esteem. Use enough and relevant keywords in your website content, as they help it rank higher on search engines. Make sure that the content on each web page is relevant and engaging.
3. Loading time
A good website has a quick loading time. If your website loads slowly, it will make people irritated, and you'll ultimately lose your viewers. Easy or untroubled navigation is also a component of a good website. Navigation helps viewers to switch from one page to another quickly. Easy navigation is a vital tool that helps you provide people with a good browsing experience.
16 Website Designs to Inspire Designers
It is a social networking website that is specially used by individuals to showcase their creative skills. A wide range of work is displayed on Behance's web pages, from graphic
designing and textile design to web design ideas and more. It also has colouring tools, locations tools, and time filter frames. Behance is one of the most significant platforms globally, with active, creative communities. This is, without a doubt, a good web design example for newcomers.
Alaska Airlines is one of the best website design examples. It pushes usability, accessibility, and responsive design forward in a world where the airline websites are notorious for having severe usability flaws. With its interactive website design, the brand has tried to make booking tickets as simple as possible.
A payments and intellectual property rights platform, Feed is an interesting concept and a stunning website design example. A special feature of this website is that it contains several unique usability elements, including navigation that doubles as a scroll process bar. It uses a combination of intelligent data management and digital security measures to enable users to have greater ownership of their data. It was honored as Site of the Day by Awwwards in 2015.
Simply Chocolate, a chocolate producer from Denmark, has an incredibly designed website. The website promotes each chocolate bar with a range of hues (and clever product names). And even if you go from one product to the next, the branding appears to be consistent.
Each chocolate bar has a three-dimensional aspect that makes you want to take it off your computer screen and pop it into your mouth. The "Add to Box" call-to-action (CTA) button is well-located for customers to select the products they desire. Simply Chocolate was awarded Site of the Day by Awwwards in 2017.
Abduzeedo is a digital publication that focuses on design. It's a popular destination for design ideas and tutorials, and one of the best website design examples. The website offers design advice on a variety of topics, including UI/UX, branding, and editorial design. This allows designers to draw inspiration from various sources, including graphic design and prints. This also aids them in developing a more comprehensive design plan.
The Tutorials page contains useful learning tools, such as 3D effects tutorials and Photoshop design suggestions. The Collections page organises content into categories such as design and UI/UX. It also contains an Interviews section that features in-depth conversations with top designers, and a Workplace page that features office inspiration and gadget reviews. ABDZ Weekly Digest, Abduzeedo's free weekly newsletter, keeps you up
to date with the newest design news.
This website allows you to go through inspirational design articles, and save them and organise them into collections. It is like Pinterest, but a design-focused version of it. This website allows you to save images once you sign up and adjust your feeds according to your interests.
On the internet, it's not difficult to make someone laugh because so much of
what we read and consume is intended to be entertaining. However, doing it
consistently for a big audience is difficult. But Reductress does it well.
Reductress is a satirical magazine whose headlines are top-notch in terms of humour, making the website a valuable asset in and of itself. The fun design adds to the reading experience. This website was given the Websites and Mobile Sites Humor 2018 award by The Webby Awards.
This website works as a designing tool that people in business use to create flow diagrams and charts. Specifically tailored for designers, this website helps product teams, design teams, tech startups, and more, to design creative workflows. Complete with examples, resources, a Latest Reads section, this website is informative as well as engaging.
Designed to promote the World War I movie 1917, this website offers an immersive experience to its users. It gives you a feel of what it's like to be deep into the trenches, thereby letting you experience the making of the movie itself. It does so by allowing you to perform the same missions the characters accomplish in the movie. This website is a great example of interactive design, leveraging its content and user interface to market the film.
A design blog by IDEO, The Octopus blog won the Business Blog/Websites 2019 Webby Award, and for good reason. The blog's homepage design is a sleek black-and-white Octopus painting, with yellow, black, and white used throughout to create a consistent motif.
When you hover over a picture, it pops towards you: a simple detail that makes a distinctive and compelling user experience. It has been referred to as one of the best website design ideas by many design experts.
This 2019 Webby Award-winning site features high-contrast and heavy-exposure pictures of art and architecture. You can explore each photo by dragging your mouse. Each image depicts a piece of artwork created by the website owner. The combination of audio and visuals is a nice feature of this website. By clicking on specific buttons on the website, you can even hear piano notes. This is one of the best web design examples.
Designers use Dribbble to showcase their work, improve their talents, network
with other designers, find creative opportunities, and web design ideas. Think of it as the Instagram for digital designers and creatives. It is one of the finest locations to acquire web design inspiration because it is constantly updated with fresh design entries. The feedback part of Dribbble's comment section is a great place to learn from other users and get an idea of what kinds of designs people like.
Brutalist Websites is the place for non-traditional web design concepts. It features a collection of websites with unusual layouts, perplexing navigation, and sloppy web design. Brutalist is an excellent place to start if you're looking for unique web design ideas.
Brutalist features websites in niches that may not appeal to a broader audience. The
majority of them may even disregard site design optimization suggestions and best
practices. However, depending on the purpose of your website, this site may provide
some inspiration for creating a memorable experience
This website is truly dedicated to the newest American citizens. It shows the lives of
Modern Americans with the help of educational content, interactive experiences, as well as museum exhibits. With a design that is both visually appealing and functional, Newest Americans is a collective of artists, journalists, students, and media professionals that engage in creative storytelling.
All of us know that Spotify, a music and podcast giant, gives listeners a sensorial experience with its vibrant app design. However, the Spotify Design website deserves a mention too. With smooth animation, bright colors, and drop shadows, the site is much-loved by the product design community. Its Tools section comprises the various resources designers can use, whereas the Stories section is an assemblage of posts on design, music, and more.
TemplateMonster is a digital marketplace that sells websites templates, themes, and other web design-related digital products. It's a great place to get website design ideas. The materials present on the website can help you get started on website design. Take a theme as a starting point, then customise it to fit your goals and niche. Website templates and themes are available from TemplateMonster for a variety of platforms, including WordPress and HTML.
Key Takeaways
Choosing the correct content management system and web host, picking a template, fine-tuning your material, and deciding on the best layouts to present your products and services are just a few of the steps involved in developing your company's online identity.
Your website's structure should be attractive, with good colour schemes, background, a well-organized homepage, and easy navigability.
Conclusion
Technology is the most important tool you can have in the present world. This blog discussed the points a beginner should think about before creating a website. Good websites are always easily accessible and attractive, with a good and catchy theme.
You can derive plenty of ideas from some of the best website design examples mentioned in this blog. Include a live chat or chatbot in your homepage design to allow people to interact with you directly. This will help enhance your website's overall user experience. Live chat can automate sales and service personnel's functions, and can result in a better client communication experience. Designing a website might be simple when you have a look and feel in mind.
You can design your web pages with attractive fonts, images, and pop-ups. Refer to the above-mentioned samples to help you create your website's layout, colour palette, images, and animations. You'll have stunning websites that your visitors will like once you have your basics in place.
FAQs
1. What websites can designers draw inspiration from?
Some favored websites by designers are as follows
1. Virgin America
2. Behance
3. Abduzeedo
4. Dribbble
5. 1917
6. Designspiration
2. How do you inspire designers?
Here are five ways to motivate your design team. 
 1. Encourage a mindset of continuous improvement.
 2. Encourage people from all walks of life to share their unique ideas and experiences.
 3. Encourage one another to be more innovative.
 4. Encourage people to take the initiative when it comes to thinking creatively. 
  5. Using a collaborative activity, take on complex tasks
3. What is creative web design?
Creative web design is basically a website with a distinct design. Individuals constructing your site in a creative web design agency should work together. A designer is usually artistically inclined and may have previously worked as a graphic designer. Their objective is to create a visually appealing website design that attracts visitors.
4. How can I make my websites look professional and attractive? 
Here are a few ways to change the user experience of your website. 
Choose a domain name that is easy to remember. 
Make it simple to navigate.
1. Avoid using stock photos. Personalize your website as much as you can. 
2. Ensure that the content is updated. 
3. Make sure that the website is mobile-friendly. 
4. Include a detailed "About Us" page.
5. Improve the functionality of your web pages.
6. Optimize the website for search engines.
5. How do graphic designers stay inspired?
As a graphic designer, four things can keep you inspired and motivated. 
1. When you have a creativity block, take a break and move away. This makes a significant difference.
2. Begin to build a "creative library" that inspires you. 
3. Create a scrapbook of photographs that inspire you.
4. Become a member of a design group.