Content
The 5 Best Startup Blogs In India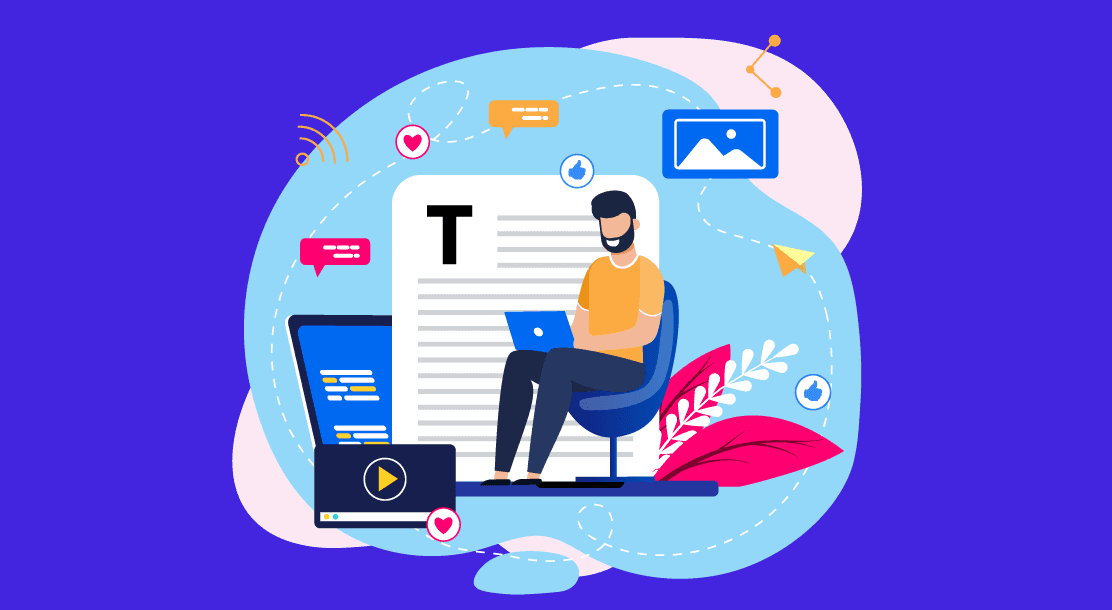 Table of Contents
How To Start A Blog
Why Is It Necessary For A Startup To Have A Blog?
Types Of Content For Blog Marketing
5 Beat Startup Blogs That Are Amazingly Popular
Key Takeaways
Conclusion
FAQs
A blog is a piece of content or discussion around a single theme. It can be a website on its own or part of a bigger company website published on the Internet. These websites are interactive, allowing viewers to read the blog posts, leave comments, and share them on various social media channels. As a result, blogging has found its place in social networking.
Blogging gained massive popularity in the 1990s with the launch of hosted blog tools like Open Diary in 1998, Blogger.com in 1999, Pitas.com in 1999, and other such websites. These tools were used for outreach and opinion forming by people and brands.
Top startup blogs offer abundant knowledge on topics varying from philosophy, history, technology, religion, art, and whatnot. They contain text, images, external links to other blogs, videos, and other media. Other than textual blogs, there are different types of blogs that are specific to music (MP3 blogs), education (edublogs), videos (vlogs), pictures (photoblogs), audio (podcasts), art (art blogs), and short posts (microblogging).
Based on the type of content, there are different types of blogs.
Personal blogs
Business blogs
Professional blogs
Niche blogs
Reverse blogs
Affiliate blogs
Media blogs
Freelance blogs
How To Start A Blog
Before starting a blog, you need to decide on the blogging platform. WordPress is a great option when it comes to blogging platforms. It is available for free, but you must pay for hosting and registering a domain. Other than WordPress, Drupal, Joomla, and Weebly are other available blogging websites. Once you choose a blogging platform, you then have to select a theme and register a domain name that will be the URL that people will use to visit your blog.
Domain registrars that will help you register a domain are GoDaddy, 1&1, and NameCheap, among others. They generally charge for the domain annually. Then, you have to purchase web hosting through GoDaddy, BlueHost, Hostgator, or any other web hosting service. Once all of that is done, understand the blog's objective, frequency, tone, and content marketing strategies you would want to adopt to make it one of the best Indian blogs to read, etc.
Why Is It Necessary For A Startup To Have A Blog?
The first five years are crucial for a startup, and starting a blog is an efficient and cost-effective way of marketing your business. This effective marketing tool offers many advantages. It helps attract organic traffic to your website through search engine optimization (SEO), keeps your audience updated about your business, and can help attract financial investment and funding. It also helps a business understand its audience's reactions and asks for their feedback. Blogging is a great way to build your subscriber list, start conversions, help with social media management, and showcase your products.
In all, blogs are an excellent way for a business to establish credibility, stay ahead of their competitors, and build a brand reputation for themselves. Blogging plays a crucial role in business expansion. It works as a promising strategy to gain the confidence of industry experts and enthusiasts.
Types of Content for Blog Marketing
Good quality and original content can help your business stand out from others and help convert online traffic to leads. Various blog components can be used to target and transform visitors into customers. One can post different types of content for different campaigns to meet the audiences' content preference. You can include video tutorials, infographics, how-to guides, listicles, case studies, podcasts, social media posts, and more.
5 Best Startup Blogs That Are Amazingly Popular
1. YourStory
YourStory is India's biggest online media platform for startups, investors, entrepreneurs, and innovators. This storytelling platform was founded on 1 October 2008 and since then has published over 20,000 entrepreneur stories. The tech company has created various platforms like Herstory, which showcases compelling stories of inspiring entrepreneurial women. It also created SMBstory highlighting India's small and medium-sized businesses. EnterpriseStory is another curated platform introduced to talk about the architects of technology-driven change in the largest enterprises of India. SocialStory is an initiative that showcases social and environmental matters by telling stories of people who bring a shift in society. On the YourStoryTV platform, viewers can watch videos related to startups, technology, the digital world, and more.
Yourstory and its associated platforms have gained 60 million readers. It lets its users narrate their stories in any language using text, voice, or video.
2. EO Network
This blog is an initiative by the Entrepreneurs' Organization and is the world's most influential community of entrepreneurs. It provides small business news, insights on the world's most outstanding entrepreneurs, and updates on the worldwide business framework.
The blog platform provides its readers with the tools to learn and grow in the business world. One can find articles written by prominent entrepreneurs and industry pioneers, inspiring stories by global business representatives, interviews with business mavens, global trend insights and reports by business analysts, guest posts from famous business bloggers, and so much more. This platform claims to be the world's only peer-to-peer network, especially for entrepreneurs.
3. Inc42 Media
Inc42 is India's leading media and information platform that provides complete coverage of the Indian entrepreneurs, startups, and the Internet economy through interviews, news, and reports. This platform was introduced in January 2015, and now it has more than 30,000 published stories and over 50 research reports. They have organized over 100 conferences and events and have featured thousands of entrepreneurs.
In 2020, they launched a membership program called Inc42 Plus with over 10,000 members and became India's rapidly growing media subscription. It was introduced to help industry professionals and leaders to lead India's tech economy through premium techniques and analysis.
It also allows different brands to connect and interact with one another and India's tech community through BrandLabs. BrandLabs is Inc42 Media's advertising unit comprising a team of analysts and researchers with regional editorial expertise to offer strategic insights into brand solutions.
4. The Morning Context
The research and media company was founded in 2019 under the parent organization Slowform Media Pvt. Ltd. With headquarters in Singapore, it is one of the best startup blogs with over 30,000 readers, 12 journalists and holds more than 75 years of combined journalism experience. It offers information and analysis around business, the Internet, and anything happening worldwide, stories that reflect independent and unbiased journalism, a community that holds exclusive discussions for its subscribers, and premium newsletters from some of the best writers.
It publishes more than 200 stories every year that are ambitious, timely, well-researched, and written. It covers topics like startups, education, technology, retail, e-commerce, and fintech. The Morning Context has an application that offers free reading to its readers and UI/UX enhancements on story pages, text edits on the editorial section, and the option of gifting subscriptions to their friends and loved ones.
This new age journal fits its stories into three categories for its readers: Internet, Business, and Chaos. It sends an email to its subscribers every morning. The subscriptions and premium services it provides cover the entire entertainment industry. The brand and interface design of the Morning Context that involved brand and identity design and web experience design was built by FOLO.
5. MediaNama
MediaNama was founded on 27 June 2008 by Nikhil Pahwa. It is a mobile and digital news platform that shares news and evaluations on India's telecom and digital business and manages and provides information around the government's digital and technology-related policies.
Furthermore, it covers stories, news, opinions, data, and analysis about business developments that contribute to India's digital economy. It showcases digital organizations' new launches, VC funding, mergers & acquisitions, joint ventures, research, and other expansions related to the internet, mobile domains, and content.
MediaNama has a following that includes government officials, business decision-makers and regulators, and a few members of parliament. The company is based out of Delhi and generates $2.6M in revenue. This award-winning publication focuses on issues such as internet governance, cyber-security, privacy, data localization, censorship, misinformation and disinformation, online content regulation, net neutrality, Aadhaar, surveillance, digital identity, non-personal data, and platform accountability.
In 2016, Medianama was awarded as an ecosystem builder by Fortune Magazine. The key technologies that this platform uses are Responsive, Google Analytics, Woocommerce, WordPress, and Google Ads.
Key Takeaways
A blog covers a single subject or topic and is published on the world wide web. They contain text, images, external links to other blogs, videos, and other media to explain the blog.
You can start a blog by choosing a blogging platform. You then have to select a theme and register a domain name that will be the URL that people are going to use to visit your blog. Then, you have to purchase web hosting, and you are ready to start publishing your blogs online.
Blogging is important for a startup as it helps a business attract organic traffic to your website through SEO, achieves higher rankings on search engines, keeps your audience updated about your business, and helps attract financial investment and funding.
The different types of content that can be showcased in your blog are video tutorials, infographics, how-to guides, listicles, case studies, podcasts, social media posts, and others.
The 5 trendy startup blogs are YourStory, EO Network, Inc42 Media, The Morning Context, and MediaNama.
FAQs
1. What are five popular Indian startup blogs?
1. Yourstory
2. EO Network
3. Inc42 Media
4. The Morning Context
5. MediaNama
2. What are some of the few advantages of starting a blog for a business?
1. It attracts organic traffic to your website through SEO
2. Websites rank higher on search engines
3. It keeps your audience updated about your business
4. It helps attract financial investment and funding
5 It lets you build your subscribers list
6. It provides a platform to showcase your products
3. Who is the first Indian blogger?
Amit Agarwal, a former IITian quit his job and started his blog called Labnol in 2004 and is known as the father of blogging in India.
4. What are the top 5 blogs in India?
1. Labnol
2. YourStory
3. GuidingTech
4. ShoutMeLoud
5. FoneArena
5. Who is the youngest blogger in India?
Rakshika Jain is the youngest blogger and YouTuber of India. She was only 10 years old when she started her blog.