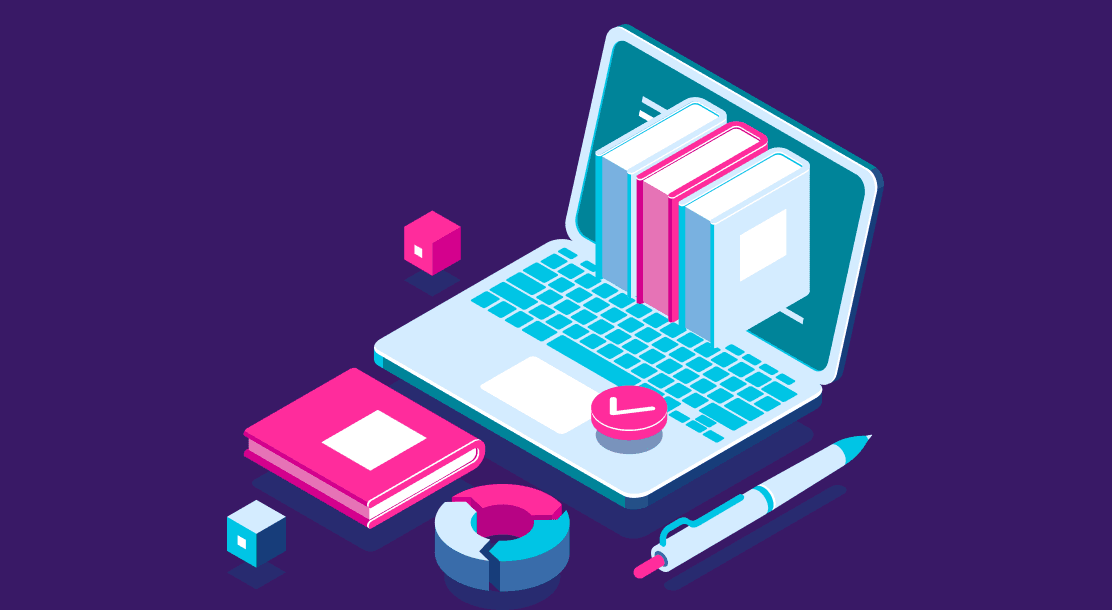 Are you aiming to become a professional SEO marketer? Here is a list of professional courses that you would need to help you scale your SEO knowledge in 2022.
Table of Contents
12 Best SEO Courses
What Is SEO?
The Necessity to Understand SEO
Conclusion
FAQs
Are you a student, a professional, a marketer, or a business owner interested in making a career in search engine optimization or incorporating a remarkably competent and effective SEO strategy in your marketing endeavors? Brands and entrepreneurs, these days, emphasize more on Search Engine Optimization (SEO) as it helps better push their products and services to the top of the internet. Hence, it's key to learn about SEO from some fantastic SEO courses online.
Top 12 Online SEO Courses
You need to closely look into the various SEO courses and certifications to keep yourself abreast with this constantly changing sector. Brands frequently need to get more and more visibility to their products and make sure that the product and website are as sharp as possible. Here's a list of the 12 best SEO courses that can help you in writing SEO articles.
A major software provider for the SEO industry, the SEO course by SEMrush offers various courses in SEO, SMM, PPC, and Content Marketing. Since some of the top SEO experts prepare its courses, it covers pretty much everything you would need to become an SEO Pro.
SEMrush has multi-lesson courses with progress tracking mechanisms and is free. You can take up these courses for free after signing up. There is no obligation on you to buy anything from SEMrush either.
The SEO course by HubSpot is a free mini-course based on actual experiences for those who are looking for a quick lesson. It's ideal for digital marketers looking for quick and concise SEO courses. Once registered, you will get an email every day, including lessons, videos, and quizzes.
Digital marketers will find value learning tactics by selecting the right keywords making sure search engines understand the content on your page and how the search engines explore your websites. It helps you cherry-pick specific SEO skills that you can utilize to create your SEO strategy and also create top-ranking content.
Yoast's online courses teach you several aspects: SEO for WordPress, SEO copywriting training, etc. You can access all the courses and other premium features if you upgrade to a $99 per annum Yoast premium subscription. It's suitable for beginner to advanced level students who want to improve their SEO skills, especially for blogging or WordPress.
It gives in-depth training, including link building, keyword research, on-site SEO, content marketing, and more, which, in turn, helps you build your SEO agency or content marketing business.
SEO Blueprint is based on real-world experience as it works with some of the biggest brands on the web. It's a good choice for all those who want to impress their employers, or to take on new clients, or for those who want to float their own SEO agency.
This course teaches SEO basics to all those familiar with development and coding. While other SEO courses are focused on helping you reach the top ranking on Google, this starter guide isn't the conventional video course. Still, it has information and insights for the developers. The entire guide gives an insight into how Google wants websites and data structured to give the best results. The course is intense, but you will have a plethora of SEO knowledge that can help you translate into well-performing website code if you can make it.
Moz, a renowned name in the SEO industry, is one of the best and most reliable sources of SEO knowledge. Its beginner's guide is a free, easy-to-follow course that trains you with SEO basics. Moz also allows you to build an SEO team, providing fantastic customized training. They also have multi-day training events delivered via a webinar or live chat at their head office.
SEO Specialization from Coursera provides in-depth knowledge and transforms a beginner to become an expert. It is a four-part curriculum taught by instructors from the University of California. The course is self-paced, and the student will need to keep aside a few hours every week to complete the training. Although it does not require a background in SEO, it is best to have some business background.
Udemy has a host of SEO courses and this course is designed specifically for beginners. Its SEO 2022 course is the perfect choice for studying modern WordPress and SEO optimization. The course includes keyword research, competitor analysis, technical SEO, content, core web vitals, WordPress training, etc.
It trains you with in-depth information about the changes in the sector and the tactics needed in the current times. It is one of the few constantly updated courses almost every month.
LinkedIn provides access to a host of courses monthly. There are multiple courses, including SEO Foundations, Become an SEO Expert, Technical SEO, etc. The courses are organized in a manner that helps you figure out what you need to know exactly about SEO.
Its certification course gives you a verifiable certification at the end, a qualification that you may add to your resume. Although it is not necessary to have an SEO certification, it is always an added benefit and a great way to establish your credentials, especially if your experience in the SEO sector is limited.
MarketMotive's advanced SEO certification course aims to train with basic SEO concepts: organically bring traffic to your site, perform the basic keyword research, optimize pages, and perform detailed analytics. It offers two types of training – an online boot camp that gives you tangible goals to reach when you have to meet firm deadlines, whereas its self-paced lesson plan is for those who can self-motivate and want to save some money.
ClickMinded's basic classes are for free. But in case you wish to finish a more advanced certificate course, it offers one where they teach the basic fundamentals of SEO. This course is targeted for SEO marketers and companies/brands who wish to undertake their SEO activities by themselves. Also, it is best suited for companies who want their employees to learn more about SEO.
Bootcamp Digital's course is an industry-accredited certification course. It has one-on-one interaction with instructors, and aspirants can download templates and checklists. It also has a private Facebook group to discuss what they have learned so far. This course is a little pricey, but it includes a free digital strategy workshop.
Search engine optimization is a thoughtful application and planning of the content and the keywords to be used on a webpage and the website, as a whole, to increase the quality and quantity of organic traffic. By traffic, we mean visitors – those specific users that you want for your product and service.
The Necessity to Understand SEO
Like any other career opportunity – if you do not have the proper education, training, or practice in a specific subject, it is challenging to master the art. SEO courses help you learn everything that will help you rank your website or webpage on the first page SERPs. Also, since Google always keeps on changing its algorithms, you must always update your approach and adapt to the changing guidelines. With a good certified SEO curriculum, you'll get to learn one or more aspects of SEO.
Conclusion
The demand for the best SEO courses online has grown a lot. It will continue to grow since marketing strategies are evolving, and the scope of SEO is also changing drastically. To sum it up, there is no exact formula to rank which SEO course suits you the best. It depends on the skills and strategies you would need to build organic traffic to your web page. There are many courses available, and it is always advisable that you select one that helps sharpen your skillset.
FAQs
1. How is SEO relevant in 2022?
SEO will always remain relevant as long as search engines are used to find content. But it doesn't mean that the SEO of 2021 will be applicable in 2022 or that of 2022 will be applied in 2023. SEO is constantly evolving. Strategies that worked in the past do not necessarily work now and may not work in the future.
2. How is SEO a good career opportunity?
Today, every single business is integrated with SEO. Also, since most businesses have gone digital with their marketing, hiring an SEO professional is the need of the hour. You have immense job prospects. With SEO growing, its skillset will also extend to other fields.
3. What makes an SEO certification worth it?
SEO certification is worth it for those freshers who are new to SEO and those who are pivoting into the marketing field from another sector. Also, you need not pay a lot for an SEO certification, as it is not something that employers ask for during recruitment. There is minimal difference between the free certification courses and the paid ones.
4. How to choose an SEO course?
Understand your personal goals while thoroughly evaluating the course content and the academy's trustworthiness.
5. What makes a good SEO specialist?
The best SEO specialists are people proficient in a wide range of areas of digital marketing, including core SEO skills and writing and web design.