Website Design
10 Inspiring Interactive Websites You'll Fall In Love With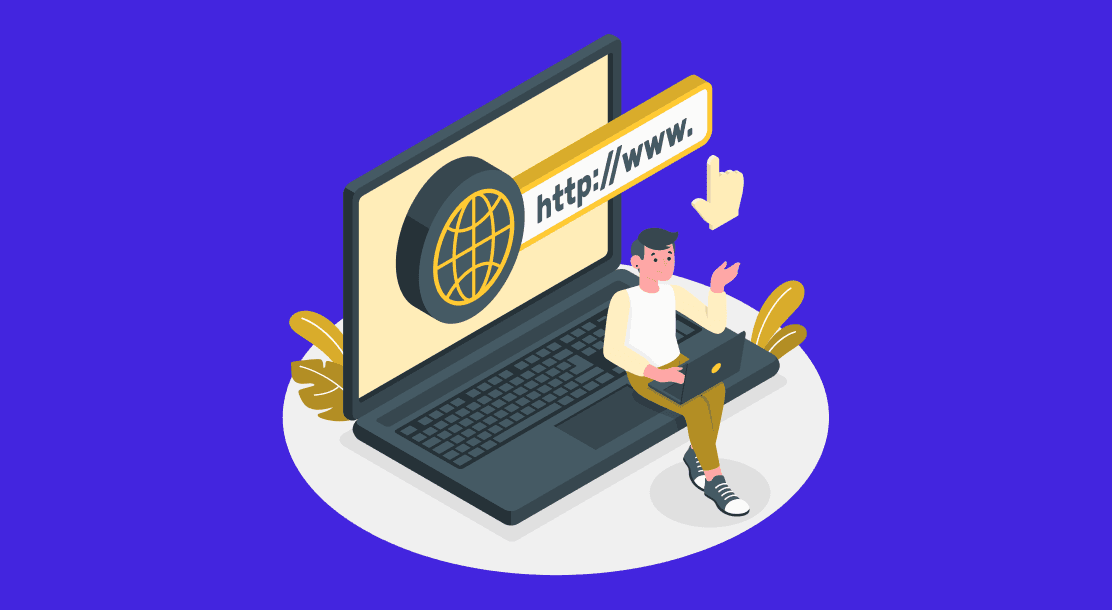 Check out these ten creative and unique examples if you need inspiration for building an interactive website.
"Great Design is all the work you don't ask people who use your product to do."
Rebekah Cox, Ex-product design lead@meta
In today's technology era, users have many digital content choices. Every business is eager to attract and engage with even more customers. This intense competition for visitors has led to many innovations in the digital space, interactive websites being one such innovation. Some of the best interactive websites manage to attract more visitors to the site, but they are also great at enticing the visitor to spend time-consuming more content. They not only hook the visitor to take the call to action but even nudges the visitor to share with friends and family, thereby helping the business to get more visitors.
With companies emphasizing the UI/UX elements equally while creating their webpages, designers also use many elements like animations, audio, video, scroll interactions, etc., to create unique interactive websites. Though not easy, they can create magic when this interactive web content is combined right.
If you, too, are looking for inspiration to build your interactive site, here are ten awesome interactive web pages that will inspire you for your next interactive web design.
10 Interactive Websites To Inspire Your Interactive Web Design
1. The Explorative Furniture Website: Style Novels
If there was any way that a furniture website could stand tall in front of its competition, Style Novels have achieved that with style. Designed with breathtaking animations, sound, and images, one of the unique interactive websites amongst all furniture sites, this web page focuses on users being able to explore furniture based on their mood and needs.
One of the best interactive websites for furniture, this website will genuinely enable you to experience the joy of decorating your home. With soothing music playing in the background, the website is a treat for the eyes, ears, and soul.
2. Interactive Sites For Personalized Meal: Ono
Ono takes interactive websites to an all-new level with unique earthly colors and a split-screen layout. A company that uses Big data to help personalize meals delivery for their users, Ono personalizes meals using the user's gut biome, lifestyle traits, and DNA.
Using technology to its advantage, while maintaining a simple experience, Ono offers one of the best interactive websites to its users, engaging the user throughout their personal health assessment. With stunning images, minimalistic design, and large, bold, inviting fonts, here's one of the top interactive web designs you can't ignore.
3. Interactive Websites To Introduce Varieties Of Cycles: Cyclemon
A color scheme that is pleasing to the eye with a parallax scrolling system and enchanting illustrations to browse through the various varieties of cycles, this French company has nailed this fashionable yet interactive website for bicycles.
With a platform that is extremely easy to navigate for the user, these interactive pages from Cyclemon are one of the best examples of interactive websites. A combination of creative design, soothing colors, and ease of navigation gives this website a cool and trendy feel that will please users of all ages.
4. An Interactive Game With An Educational Twist: I-Spy
If it's engagement that you seek through your interactive site, then nothing can beat a simple Spy game. Designed for Television New Zealand (TVNZ), this gaming app for children offers everything one can ask for from an interactive web page.
A game developed to educate children about New Zealand and the distinctive places to explore within, this game enables users to explore five unique environments in New Zealand-the Moana marine reserve, the Waipoua Forest, a field day at Canterbury, Cuba Street in Poneke, and the unique geometrical layout of Rotorua.
Children can explore five unique environments in New Zealand, including the Moana marine reserve, Waipoua forest, a field day in Canterbury, Cuba Street in Poneke, and Rotorua's geometric design.
It provides colorful depictions of life and experiences for these unique locations. This unique interactive website manages to engage the users through this highly addictive game. It also introduces the users to what they can expect when in each of these locations. Whenever you quit a game, you receive trivia about New Zealand.
5. An Interactive Site That Speaks The Brand's Language: BrandStudio
If there is one interactive website that takes user engagement to a whole new level, you need to check out BrandStudio (You start by answering a question about the kind of computer you use). Incredibly quirky with a catchy background note and full of stunning illustrations, everything about this unique interactive website is far from normal (and in a good way).
the company just by hovering your mouse cursor (which looks interestingly like a cut-off hand). Run your mouse over the realistic head illustrations and get introduced to the team and the work they have delivered for their clients.
When it comes to creativity and the ability to stand out, this unique interactive website ranks high up in the ranks.
6. Interactive Experience Of a Different Kind: Airbnb
An online travel marketplace for all your lodging needs, from premium hotels to homestays to budget motels, Airbnb offers interactive web services with a twist. A travel site, Airbnb always boasted of amazing images and videos about various destinations for the convenience of the visitors to the site. However, with the interactive website element of Airbnb, you can enjoy unique travel experiences through interactive videos that various hosts post from across the globe.
While sitting at home or in the office, you can now enjoy unique exotic destinations through the eyes of multiple hosts. Each destination is just a click away, from New York to Tokyo, from Australia to Europe. For those who love to explore international cuisine, you can learn cooking directly from the masters (chefs). Whether you are in your home because of the pandemic or not, there will never be a dull day with Airbnb's interactive website.
7. Interactive Web Design Chronicling The Story Of A Living Heritage Company: Atelier Heschung
Atelier Heschung's story is inspiring, from its humble beginnings as a shoemaker to being honored as a living heritage company. However, sharing the same using interactive web content adds a whole new personality to the story itself.
Using simple illustrations in a minimalistic and straightforward black and white, the brand empowers you to decide how much of the story you would like to hear using just a space bar and the right arrow key. Narrated in 3 chapters, the creative element of this interactive site connects with the audience while resonating with the brand image. With each critical moment of the company's growth covered chronologically in chapters, this clean interactive design not only engages with the visitors and immortalizes the brand itself.
8. Explore This Brand's Services With Interactive Website: Zervice
With its interactive website, Zervice, a website that has won numerous awards, engages and captivates its audience. Zeerservice also uses every little space on the screen to educate them about their services. The company provides you with a ride on a road trip while discussing the different franchises they operate as they drive across various landscapes.
With thought bubbles to navigate you on your journey, buildings telling you the company's services, moving trains and clouds, winding roads, and quizzes to keep you engaged, there's a lot to keep you entertained while you are here. It is one of the best interactive websites to get inspired from due to the colors, graphics, and wholesome engagement.
9. Interactive Web Page For A Cause: Species In Pieces
Interactive sites make for a brilliant visitor experience. However, if the interactive webpage is for a cause, the experience becomes magical. Species in Pieces is a CSS-based interactive web exhibition site that uses 30 pieces to take animated shapes of 30 endangered species.
From a Sumatran Rhino to an Okapi to a helmeted hornbill, this site will not only introduce you to these endangered species. Still, it will also give you every information about the animal or bird. This highly engaging website is straightforward to navigate, with simple markers also placed to guide you. With statistics about these endangered species, videos, stores, and more, this interactive site imbibes awareness on how we can help save the world's endangered species creatively.
10. Interactive Site That Touches The Sky: HiFly
Fasten your seat belts for this interactive website is about to take you up into the sky. Hifly, a leading chartered and wet-lease service provider, uses interactive web design with interactive aircraft models to create a high-up-in-the-sky experience for its visitors.
With their unique interactive guide, you can easily navigate through their platform and select everything, from the aircraft you would like to travel to the route you want to fly.
You can leverage interactive websites to attract, engage, and convert your audience, regardless of industry. However, you need to invest your time and effort to plan and execute to enjoy its rewards. Here's a closing quote from Paul Cookson to summarize if you are still wondering why.
"Great web design without functionality is like a sports car with no engines."
– Paul Cookson, Author
Are you looking for ways to amp up your website content and attract more leads? Go for professional website content writing services from companies that work with over 30,000+ experienced freelance writers and editors.
Key Takeaways
Interactive websites are great for attracting and engaging with visitors
Many elements like animations, audio, video, scroll interactions, etc. can be used together to create unique interactive websites
They enable visitors to consume more content when they are engaged on the site
They are ideal for any industry, from gaming, learning to retail, and many more
Though very attractive, you need to invest time and effort to plan and execute your site.
FAQs
1. What is an interactive website?
A web page that creates an interactive experience using various software is called an interactive web page. This allows the audience to engage with the site.

2. How can I make an interactive page fun? 
Interactive websites can be made fun of by just following a few guidelines. Some of these include taking advantage of loading screen time, organizing information through animated scrolling, breaking up vertical movement with sliders and carousels, and blowing up the navigation menu.

3. How do I create interactive websites?
Interactive websites are designed by implementing software and using specific code to improve user experience.

4. Can blog be interactive?
Yes, blogs can have interactive content. Interactive blogs make users stay longer on your blog and engage with your blog rather than just reading it.

5. How do I make my content interactive?
Some ways to make content interactive and engaging include sharing interactive quizzes, designing interactive infographics, building interactive maps, creating animations, etc.

6. What are interactive tools?
A tool that increases engagement by allowing the audience to interact with the page is called an interactive tool.