Design
20 Handwriting Fonts for your Design Endeavors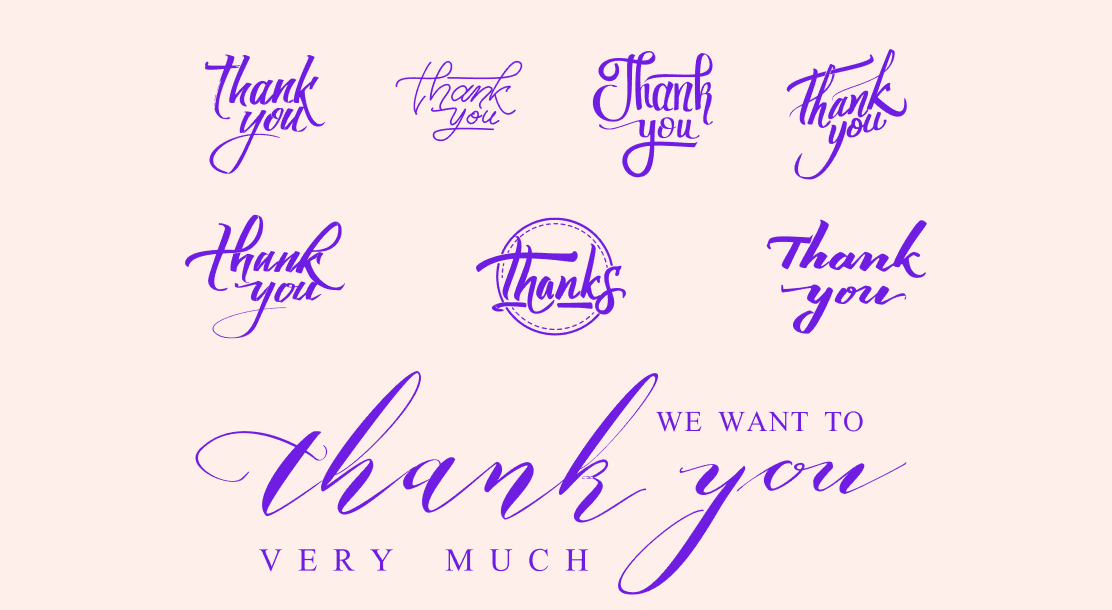 Table of Contents
20 Handwritten Fonts That Will be Useful for Your Brand
Key Takeaways
Conclusion
FAQs
With the world of graphic design evolving significantly every year, the need for good penmanship has found its way into branding (say, working on logos for new clients). This has polished the demand for handwritten fonts, also known as script fonts, which seem to have garnered immense popularity as leading typography designed mainly to imitate penmanship.
These fonts may appear handwritten, but offer viewers a sense of the personal relationship between the business and their audience, making the latter feel like the message was specifically meant for them. Handwriting fonts also render a certain personality—such as classy, fun, formal, or personal—to the designs, and are, hence, accessible in plenty of varieties to choose from.
20 Handwritten Fonts That Will be Useful for Your Brand
Although handwriting fonts are largely favored by marketers and designers given their texture and beauty, the use of different fonts could arouse some complexity, and they can be tricky to some degree. The growing emphasis on digital design has also steered the criticality of fonts in typography designs.
With numerous types to choose from, here is a look at the 20 most recommended handwritten fonts to add an edge to your brand in terms of graphic design, logos, and branding.
1. Countryside
Mainly a cursive handwriting font, Countryside has a casual and peaceful tone. This makes it apt for use in wedding designs, cards, and letters. Another feather in this font's cap is that it is free for personal use.
2. Porcelain
Porcelain is primarily a hand-lettered and condensed Sans Serif font, which features a subtle dip-pen texture to give your design a personalization touch. This font is mostly used for any projects that require a handwritten feel. Some other applications of Porcelain include social media posts, product packaging and designs, advertisements, labeling, photography, invitations, watermarks, and stationery.
3. Art Typo
This free handwriting font for commercial and personal use appears as a natural-looking, meandering script, and is known to add a lot of character to designs. In fact, it looks similar to authentic handwriting, as it is uneven and slightly jagged, making it charming to the eyes.
4. Herbarium
Curated by leading font designer Anna Markovets, Herbarium can be your most suitable pick for the branding of wedding invites and cards, signatures, headings, product packaging, greeting cards, quotes, logos, and overlays. Supporting English and other main European languages, it comprises 30 ligatures, along with a full set of lowercase alternates for making your text more realistic.
5. Historia
A sheer contender when looking for a peace-inducing font, Historia will naturally please your eyes with its sublime design. Accessible for both lowercase and uppercase characters, it marks its presence in book covers, signages, branding collateral, and much more.
6. Amithen
Touted as one of the highly popular handwritten fonts, Amithen is the best choice you can make for a plethora of creative projects, like signages, publications, campaigns, and intimate social gatherings. This textured brush font is also apt for clothing pursuits, logos, and invitations.
7. Marck Script
Based on the freehand lettering framework, Marck Script is a comfortable, welcoming, and readable font. It is mainly incorporated for creating an informal and confident relationship in logotypes, headlines, and short pieces of text.
8. Seascape Script
In order to make your text as natural handwritten as possible, Seascape Script is actuated with a full set of lowercase alternates and powerful ligatures. This font can be considered an ideal choice for branding wedding invitations and cards.
9. Carosello
Known as one of a kind, this font showcases elegance and mystery through its thickness and lurking gaps. It hearkens back to vintage television ads.
10. Illusias
Illusias is a feminine font with long, slender strokes, and sports a cursive aesthetic. It makes a good win for stationery designs, projects, and wedding invitations that need handwritten aesthetics for carrying a cohesive theme.
11. Kristi
This free calligraphy font is inspired by some old typefaces and can be majorly used for large designs, such as logotypes or headlines. It is bold, and moves quickly while writing.
12. Livingston
A trio of new modern typefaces, namely Serif, Sans, and Script, Livingston features a handwriting script that has elegance and a signature feminine style.
13. Simpletune
The most suitable pick for element designs, events, weddings, T-shirts, badges, logos, and stickers, Simpletune is a delicate, handwritten font. It features a casual and modern design with dry brush strokes, and is best for attracting modern buyers.
14. Marhaban
Adding a dash of rhythm and style, this exquisite hand-lettering font is highly favored for logotype, letterheads, and apparel design, among many more.
15. Buffalo
A realistic handwritten font, Buffalo sports a personal and friendly-looking aesthetic. This makes it fit for letters, postcards, invites, and greeting cards.
16. Austin Pen
Austin Pen is an old handwriting font that comes with a legible style, and has a unique, bold weight that appears like a handwriting made with an ink pen.
17. Deepo
This beautiful, free handwriting font is mainly suitable for short descriptions, and comes with all the characters and basic glyphs that you may be looking for in a typeface.
18. Patrick Hand
Coming from the designer's own handwriting, Patrick Hand imparts an impressively authentic handwritten aesthetic to your texts.
19. Venture
A staple among designers and creatives, this handwritten font is extremely stylish with long strokes. Venture can be used in many places, such as magazine covers, album covers, party invites, wedding invites, and more.
20. Hurricane
One of the best free handwriting fonts with a cursive script, Hurricane is an energetic handwritten font that instantly makes us think of old thrillers.
Key Takeaways
Graphic designing, as a vocation, has been undergoing massive shifts over the past few years.
Designers are constantly on the lookout for typographical experimentation.
Handwritten fonts, also known as script fonts, were designed especially to mimic penmanship.
Handwritten fonts, also known as script fonts, are known to exude elegance, grace, charm, and warmth.
Handwriting fonts have a certain kind of mystery and charm to them. They have a personality of their own.
Handwriting fonts can help brands communicate better with their audience.
Making the right font choice is highly important, as it decides how a piece of communication will be perceived by the viewer. For instance, a goofy and fun font for a serious message, such as a theft, may not be taken seriously.
On the flip side, a serious and business font crafted on the launch poster of a new video game console will also not get the message across in an effective and accurate manner.
Handwritten fonts can be fun too.
While most handwriting fonts appear to have sharp aesthetics, there are certain fonts like Amatic that are perfectly suited for designs that are fun, bright, and effervescent, such as comic strips.
Conclusion
Handwritten fonts help the reader understand various important parts of the text. While creating a logical sense of continuity, handwriting fonts also establish the identity and mark for your brand.
Lately, handwritten fonts are increasingly preferred over stereotypically business-style typefaces, as they assist in the creation of direct mail, print marketing, or signages. In this manner, they distinguish themselves from their competitors. Whether it's thinner, thicker, or curvier, it is of utmost importance to pick the right handwritten font for your design to enhance your brand's image and to give it its own identity.
As great design is an essential component of communication, handwriting fonts have now become crucial, as some of the best content also needs to be complemented by designs that have grace as well as strength.
FAQs
1. Which fonts look like real handwriting?
Historia, Porcelain, Buffalo, Rumi, and Seascape Script are a few natural-looking fonts that appear like real handwriting. Apart from these, Hurricane, Buffalo, Herbarium, Marck Script, Seascape Script, and Carosello are among the fonts that are considered ideal for handwriting too.
2. What font looks like old handwriting?
Austin Pen and Kristi are two of the many handwriting fonts that are inspired from old handwriting.
 

3. Which fonts do brands generally use?
Porcelain, Countryside, Herbarium, and Seaspace Script are a few handwriting fonts used by various brands for a range of purposes.
 

4. What is a good handwriting font for logo design?
Amithen, Porcelain, Mark Script, Simpletune, and Kristi are widely popular fonts in logo design.

5. What font looks like a signature?
Herbarium, Amithen, and Historia are some fonts that look like signatures.