Marketing
15 Best Content Marketing Campaigns That Caught Our Attention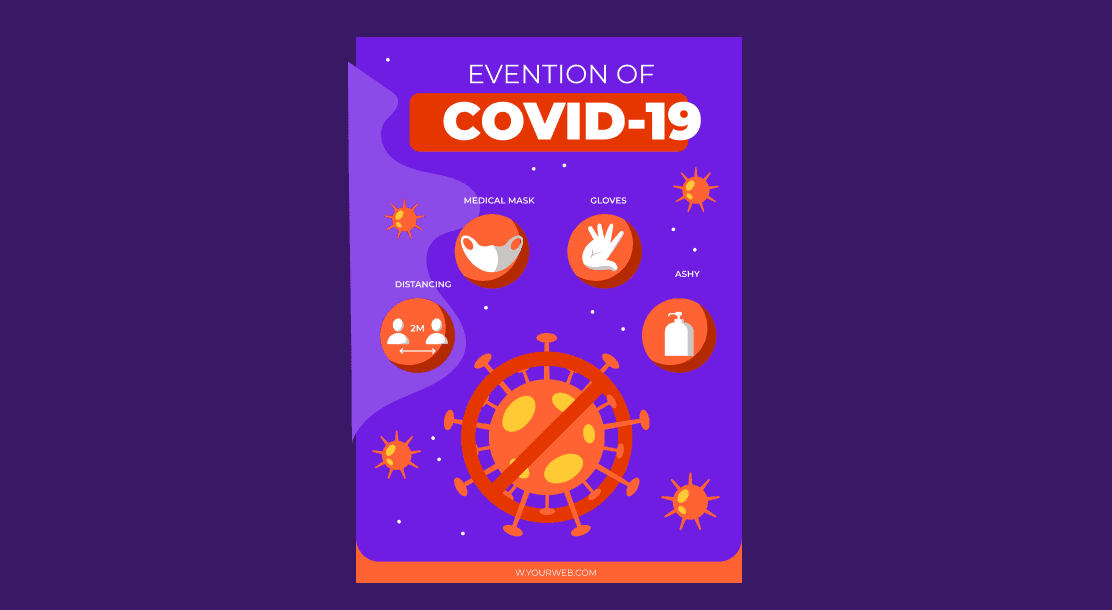 Table of Contents
What Are Some of the Best Content Marketing Campaigns?
Key Takeaways
Conclusion
FAQs
The consumer of today wants relevant, useful, and engaging content. They no longer expect brands to thrust intrusive ads or popups into their faces or spam their inboxes with promotional media. Thus, content has become the essence of branding, lead generation, and also marketing campaigns, primarily due to one aspect: its effectiveness. Consequently, brands across the world are trying to launch the best content marketing campaigns that engage their audience.
As per statistics, 60% of marketers proclaim that content marketing is central to their overall strategy. It lets them show a side of their business to customers that they normally wouldn't see. But do you know what the sad truth is? While most brands are leveraging content marketing, only a handful are excelling at it. In this blog, we show you what the best content campaigns look like.
What Are Some of the Best Content Marketing Campaigns?
We have created a list of 15 marketing campaigns that are leading the charts for their effectiveness, uniqueness, and ability to inspire.
Who doesn't know about Canva, the popular graphic design platform for creating professional animations and images? The incredible platform has given us a truly outstanding example of educational and interactive content marketing by launching the Canva Design School.
This design school is targeted towards users who wish to hone their graphic designing and media marketing skills. It offers a plethora of online courses that are free of cost. And what's more: some of the courses on the platform have over 100,000 students. Thus, by educating the market with practical and transferable skills, Canva positions itself as a sought-after leader in the design space.
L'Oréal Paris is a popular makeup and beauty brand that has certainly caught its users' attention by launching an interactive content marketing campaign called Signature Faces. Essentially, the campaign uses intelligent filters to enable users to try on different makeup products from the comfort of their homes. Genius, right?
What makes Signature Faces one of the most successful content marketing campaigns is the timing. It is fun, easy-to-use, and comes at a time when people are much less likely to go out to the store to purchase makeup. Thanks to L'Oréal, they are not just experimenting with makeup, but also having a good time while at it.
If you haven't seen or heard of this campaign, then you're probably living under the rock. To bring you up to speed, senator Bernie Sanders witnessed a viral moment when he was snapped all snugly in his anorak and mittens during President Joe Biden's inauguration ceremony. The photograph was repeatedly shared across different social media channels.
And Ikea's brilliant digital marketing agency, Ogilvy Greece capitalized on this viral trend. It created the promotion of the Bernie chair, enabling customers to purchase Sanders' complete look. The creative idea garnered the brand a lot of positive attention (we're talking five million views globally.)
Starbucks has always been at the forefront of innovation. And this time, the brand has demonstrated its novelty via its incredible mural that adorns an entire wall of its flagship store in Milan. One of the best content campaigns, the mural is etched in brass and works with an augmented reality (AR) app. It serves as an interactive map that conveys the complete brand narrative.
Unique, attractive, and inspiring, this campaign by Starbucks offers Instagrammable images to the customers and helps them connect with the brand on a deeper level.
Red Bull's tagline is famous and catchy. And in perfect alignment with its jingle, the company has come out with one of the best content marketing campaigns.
The campaign is in the form of a stunning film featuring speed-rider Valentin Delluc, where he is seen giving a master class on how to "fly" on skis. With the gorgeous backdrop of the French Alps in tandem with spectacular stunts, Red Bull has certainly done some high-level content marketing by integrating video into the mix.
Publicis Sapient is a digital consulting company in Massachusetts. During the COVID-19 pandemic, the company reinforced its content game by creating top-level video content presented on The HOW Channel. A powerhouse of information, the channel offers ideas, recommendations, and practical takeaways to its audience. As per reports, the channel gets millions of views every month, making it one of the most successful content marketing campaigns of the pandemic era.
The geniuses at Adobe know how to create great social campaigns that don't appear forced or cynical. And that's how they have been able to create a one-minute video honoring those on the frontlines of the pandemic, as well as showing off the Adobe Creative Suite.
One of the best things about this campaign is that it feels honest and heartfelt. No wonder, then, that it has struck a chord with millions of viewers.
Apart from the delicious Whopper, Burger King is also known for its innovative ads with social commentary. In one such brilliant move, Burger King UK put forward an emotional plea for supporting independent businesses and other restaurant chains during the pandemic.
Burger King also asked its patrons to order from McDonald's (albeit, in a tongue-in-cheek manner). It garnered a powerful response, showing that it clearly resonated with the public.
Seed is a revolutionary supplement brand that seeks to improve human and planetary health using probiotics. Ever since its inception, the brand has launched several great content marketing campaigns on social media, building a massive community of engaged followers.
Although microbial sciences isn't a common social media topic, the brand has managed to engage a stream of health-conscious users. They are offering immense educational value through their campaigns. One such instance is Seed University, a course launched in a bid to build "accountable influence".
This essentially means, any influencer wanting to promote the brand's products had to enroll in a six-unit course designed by Seed and pass a final exam at the end. The interesting thing about this course is that it can be learned purely through Instagram Highlights. The brand's rationale behind this initiative is to counter misinformation and false marketing related to health.
LinkedIn is an excellent social media platform preferred by professionals worldwide. For International Women's Day 2021, the social media giant launched a globally integrated campaign that stresses on the importance of a world where all genders are treated equally.
The most likable thing about this content marketing campaign was that it highlighted real women, their battles, and their perseverance to fight the odds. Consequently, it received positive reviews from the viewers.
Lattice is a leading people management platform that aims to develop engaged and high-performing teams. The company has started a blog that serves as a rich library of resources. Here, Lattice shares practical advice and other actionable tips with a complete focus on enhancing its community.
Looking at the organic website visit and backlink statistics, the company is surely heading in the right direction. Their audience is loving their content, which is further cementing the company's foothold in the industry.
Visual content is powerful. It can boost your traffic and build a strong brand presence, and Wistia knows it. The marketing software development company has one of the best content campaigns in the form of a rich video content hub.
Leveraging Wistia's forte, video marketing, the company offers highly engaging and educational content that has reinforced its authority in the industry.
Everybody loves free resources. And Unbounce capitalizes on this by offering a valuable B2B resource at zero cost. Its Landing Page Analyzer enables businesses to analyze, seek recommendations on, and optimize their landing page as many times as they want.
This is a genius strategy that has resulted in surged customer interest, repeated shares, and increased traffic.
Parsley Health shows us what great content marketing campaigns look like. The trusted health expert offers comprehensive health guides that address various queries related to health and wellness via visual and scholastic content. The guides include videos, ebooks, and advice from industry veterans that appeal to different consumer segments. This type of content marketing has not just helped the brand boost its conversion rates, but also position itself as a dependable leader.
To stay at the top of the marketing ladder, brands must embrace the changing environment. And this is exactly what Tomorrowland did. The live music festival organized each year provides its audience with a lot of entertainment. But as the pandemic struck, the traditionally live event had to go digital.
The digital event doubled its regular attendance, reaching a million virtual festival-goers. Tomorrowland not only embraced change by going through a 360-degree shift, but it also made the digital experience special to fans from around the world. It also launched engaging behind-the-scenes and post-festival clips for the audience to savor.
Key Takeaways
Content marketing is the process of engaging and retaining customers via relevant and valuable content.
Effective content marketing leads to improved brand reputation, increased conversion potential, higher domain authority, and better customer relationships.
A good content marketing campaign is always devised keeping two things in mind: your brand's voice and target audience.
User-generated content and video are seen to be highly effective forms of content marketing.
Canva, IKEA, Adobe, Starbucks, Red Bull, and Burger King, among other brands, have launched some of the best content marketing campaigns.
Conclusion
This is our roundup of some of the best content marketing campaigns. They are all unique, creative, and different from each other. Yet, they all succeed in surging brand awareness and standing out.
If there is one thing you must remember after reading this post, it is that creativity, relevance, and a good understanding of your target audience are the most vital aspects of creating engaging social campaigns. Knowing about your target audience's needs and behaviors, combined with a powerful SEO strategy, can help you position your brand well in the marketing domain.
FAQs
1. What is content marketing?
Content marketing is a strategy to attract and engage your audience by offering them useful and relevant articles, blogs, videos, and other media. This approach helps establish brand awareness, boost conversion rates, and position your brand as an industry leader.
2. What are the different types of content marketing?
The different types of content marketing include blogging, infographics, emails, video, podcasting, ebooks, visual content, white papers, webinars, social media posts, free courses or apps, quizzes, and lead magnets, among others. 

3. What makes a successful content marketing campaign?
An engaging and successful content marketing campaign is built around the needs and preferences of a brand's target audience. It is important to identify a target group and the kind of content that will appeal to them.
4. What are the essential elements of a content marketing strategy?
The five most essential elements of a content marketing strategy are:
1. Brand identity guidelines
2. Profiles of the target audience
3. Well-documented business goals and objectives
4. Streamlined content production and distribution processes
5. Data collection and analysis
5. What type of content will work best in 2022?
The best type of content for 2022 includes:
1. Video (including live-streaming)
2. Webinars and online courses
3. AI-powered content
4. User-generated content