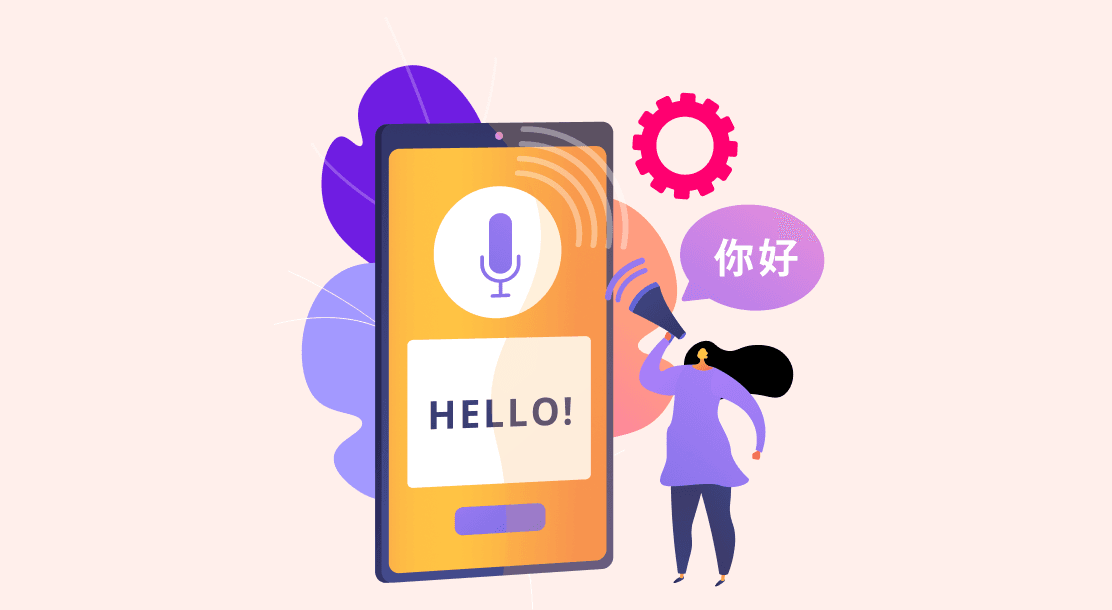 Do you love learning different languages? If the answer is yes, here is a list of the top tips on how to become a translator.
The language services industry, of which translation services are a part, is tremendous in size. It is also one of the rare industries that remains unaffected by the recession. The global language industry revenue was about $62.6 billion in 2021, and it is expected to reach the size of 96.1 billion by 2027.
The industry is expected to grow consistently, which signifies that the employment opportunities in this field are always high. There has never been a better time to pursue a career in languages: translation, in particular. This blog has all the tips you need to learn how to become a translator.
What Does a Translator Do?
Before embarking on the journey to become a translator, it is critical to understand what it is that a translator really does.
Many occupations, such as IT, medical services, hospitality services, involve clients across the globe. To communicate effectively with them, they need translators who can decipher the client's native language well. So, a translator needs to be an expert in at least two languages (one native and one foreign) to work professionally.
Being a professional translator means you become a part of one of the most sought-after professions of the 21st century. With increased trade among different countries, and a large surge in online businesses and global startup corporations, translation services have become one of the most in-demand fields today. In today's dynamic business and economic environments, translators act as a bridge to combine different cultures. Therefore, they are responsible for building and strengthening relationships.
The work prospects for translators are also quite thrilling, as they can mostly work anywhere, and at your own time and pace. You can schedule travel to client locations if you want to interact with the client directly and understand the requirement in detail. For bilingual and multilingual professionals, translation is a dream career.
Skills Needed to Become a Translator
Acquiring the requisite skill set is the first step that needs to be taken in order to learn how to become a certified translator. The two must-have skills for a translator are as follows.
1. Proficiency in two or more languages
A translator can function and gain a competitive edge only if they are an expert in at least two languages. One can be the translator's native language and the other can be chosen based on their interest, opportunities, and prevalent market dynamics.
2. Strong communication skills
A translator needs to effectively understand the requirements of both the client and their own company. They need to be proficient in reading, writing, and speaking to perform the job effectively. Since translators have to communicate with multiple parties at any given time, communication skills are imperative.
10 Tips on How to Become a Professional Translator
To help you start your journey, we have compiled a list of the top ten tips you need to follow when learning how to become a professional translator.
1. Get certified
The foremost part of learning a new language with the aim of building a career as a professional translator is to get certification. You may join an online program to study the language, and prepare for and pass the certification exam. Various colleges around the world offer advanced degree and certification programs for different languages. In the United States, for example, you may apply for a certification through The American Translators Association (ATA). After you are certified, your name and credentials are listed in their directory, where organizations can find you.
2. Make a profile and apply for internships and jobs
After passing your certification exam, you'll need to work on creating a professional profile as a job-seeker. As a fresher in the field, you may start by offering your services as an intern. After gaining experience as an intern, you may start applying for entry-level jobs that'll help you develop a better understanding of the job processes and business requirements in the field.
3. Expand your subject knowledge
After securing an entry-level job, most professionals aim to specialize in a particular field of translation to gain a competitive edge. A few fields to choose from include business, arts, medical, legal, hospitality, finance, IT, pharmaceutical, and many more. Keeping abreast of the latest developments in the field of translation will help you grow faster and better in the profession.
4. Get qualified through a language proficiency test
Most multinational companies prefer hiring candidates who have passed the various national- and international-level international language proficiency tests. Passing these tests opens up a greater number of opportunities and increases your reliability as a translator. You can choose from a spectrum of high-profile tests, such as the Defense Language Proficiency Test (DLPT) in the United States, to prove your mettle to your prospective clients.
5. Market yourself well
The next and most important task is to prepare to market yourself. After completing a few initial projects, you'll acquire knowledge about the subject and business. You need to then spread awareness about your service offerings in the market. We live and breathe digital content in the present age. It would be beneficial for you to have an online presence for your professional growth. Organizations seeking your services should be able to contact you on the preferred online platforms. Creating a LinkedIn profile is a good place to start.
When you feel ready to take up fresh and large translation assignments, the best possible way to reach that goal is to increase your marketing spend. It will help you grow beyond your current clientele, and reach out to new markets. However, you'll need to identify the right ways to market yourself and then plan on executing a go-to marketing strategy for your services. This is a crucial tip on how to become a translator online.
If you acquire new skills along the way, you can also consider diversifying demographically and across industries. For example, if you currently work for hospitals, you can also look at the pharmaceutical industry to expand your business in the medical space.
6. Partner with an agency
Agencies around the globe keep coming up with enormous projects for translators. From time to time, they'll post requirements related to these projects. You may collaborate with an agency in your area of specialization to get continuous work. This is another tip on how to become a professional translator.
As you progress professionally as a translator, your scope of work widens. The kind of work you get will largely depend on the industry you work for and whether your services are specific to one or multiple clients. You'll need to keep yourself updated with the trends of the associated industry. You'll need to update yourself regularly with the latest business software and technology upgrades affecting your area of work. You might need to also work on multiple projects simultaneously. In order to stay on top of your game, you can even consider getting multiple certifications.
7. Build your reviews and ratings
Irrespective of the field you specialize in, the market for translators is highly competitive. It is therefore recommended that you build reviews and ratings for your profile that is present on various professional networks. Ask your clients to give you positive reviews online. This will create trust among potential clients and employers.
8. Go higher on the learning curve
The translators who are most in demand and are highly paid are the ones who often acquire multiple qualifications. With their newly acquired skill set, they stand out from the existing pool of candidates, and reach the higher rungs of their jobs or businesses.
Every industry has some jargon and industry-specific language that translators need to keep up with. In order to become a translator of a particular subject, you need to have in-depth knowledge of the language, along with an understanding of the subject matter. This means you need to have amazing skills as a researcher as well. As it is rightly said, learning never stops.
9. Keep scaling
You may choose to learn more languages as you grow and scale. This will widen your horizon and professional scope. Some of you may choose to diversify into different industries altogether, which will also allow you to expand in different directions. However, it is generally advised to diversify after gaining enough industry-specific knowledge and experience. Once you start scaling, you may realize that working on your own business could be more profitable and provide you with a higher value for your services.
To scale your business, you can build a website, write blogs, and make videos and post them on social media. You can also join professional translation communities online. All this will make you searchable online and you will gradually start gaining the trust of more and more clients. It will also be beneficial to have competitive prices for your professional services. To know more about the prevalent rates, ask fellow translators the rates they charge for their services.
10. Build a professional website
Another highly recommended tip on how to become a translator is building a professional website. It will differentiate you as a freelancer or business owner. You may highlight your work, client testimonials, and skills on the website. You may also come up with several schemes from time to time to promote your services as a professional or an organization. Having your own website will also help you test the waters in the market as a professional, get better at your craft, build new connections, and strengthen your existing network.
Digital content has been a game-changer for many. Especially in the post-COVID-19 world, it has helped many translators to increase their income manifold. A strong web presence has proved to be a boon for translation service providers, irrespective of their size and specialization. Being online helps you innovate, reduce your risk of being ousted by competition, and achieve more results in less time.
To know more about the latest developments online, read online magazines, be active on social media, and subscribe to relevant newsletters. It will help you perform efficiently and be among the top players in your field.
That's a wrap on how to become a translator. The world of translation is changing rapidly, and is becoming more dynamic by the day. Similarly, learning how to become a professional translator is an ever-evolving activity.
The simple tips mentioned in this blog will help you achieve high-paying translation jobs. These are general rules that you need to follow irrespective of your niche or language. They will help you streamline your projects and omit activities that are not result-oriented.
FAQs
1. Is becoming a translator easy? 
It is quite subjective. However, you should not simply assume it's a cakewalk to become a professional translator. Just like other professional careers, becoming a successful translator requires years of practice and perseverance. It is a long way up and a time-consuming process too. You must improve your quality with each passing day. When things start working in your favor, you'll be rewarded with both trust and monetary benefits.

2. What is the career trajectory of a translator like?
Although you may start as a freelancer in the initial stages of your career, as you grow and increase your professional network, you may prefer working with a team and partners to get better results and achieve your goals in less time. Whenever you find it difficult to meet your work deadlines, always reach out to your community and ask for help.  
This help can also be sought from your client by asking for more details to understand the assignment better. The client will mostly realize that providing more information produces better output for their task, and therefore, will readily help you. 

3. What does it take to be a good translator? 
You'll need to be an expert in your field, with profound knowledge of the subject and language skills. You should be a master communicator, and should be proficient in reading, writing, and speaking. As a translation service provider, you need to be disciplined, with an analytical outlook. You should be fully committed to delivering quality work and think critically about the outcomes desired by your client. 
It might take a few years to build your brand in the market before your clients realize your true value. The key is to be consistent in your efforts to grow and to not give up, no matter how long it takes for your efforts to get noticed.