Marketing
10 Excellent Examples of Amul Moment Marketing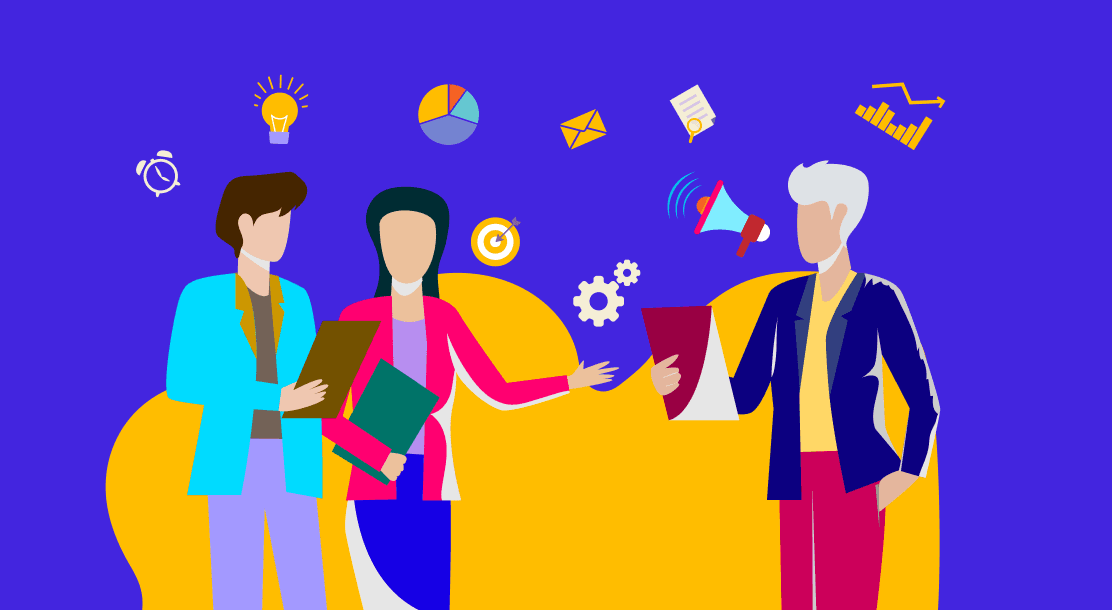 Moment marketing is all the rage among top brands trying to capture consumer attention. Explore some fine instances of successful Amul moment marketing.
Table of Contents
What is Moment Marketing?
5 Amul Moment Marketing Examples
How Does Amul Nail Moment Based Marketing?
Key Takeaways
Conclusion
FAQs
Now, when consumers' attention span is less than that of a goldfish, relevant content becomes even more important in marketing. That's why more and more brands are focusing on moment marketing to relate to their customers. But only a few brands do it so well that it becomes an inspiration for others.
Amul moment marketing has been the most consistent and successful marketing strategy from a food brand in history. From the mid 20th century, the brand has been nailing moment-based marketing on all media platforms. Their creative ads caught more eyeballs and often became the center point of conversation in the digital wave. So let's explore some of the best moment marketing ads done by Amul.
What Is Moment Marketing?
Moment marketing refers to using current events and trends to initiate relevant conversations with customers. It helps brands establish a common ground with their customers and relate to them. Moment-based marketing is often spontaneous, humorous, engaging, relatable, and relevant to current events.
If done well, it can spark conversations around the brand and also help in word-of-mouth marketing. With the advent of social networks, it has become especially important for companies to create relatable content. Conversations in the comment box under a post determine how successful a marketing gimmick has been.
The key to successful moment marketing campaigns is proactiveness. Moment marketing on certain events is only relevant in a short time window. If a brand does not act fast, the moment will pass, and the campaign will become redundant. Moment marketing doesn't need to involve every event around you. Brands should engage with trends and events that sync with their idealogy.
5 Amul Moment Marketing Examples
Here are some of the best Amul moment marketing ads that won many hearts:
1. Neeraj Chopra's Olympic victory
In Olympics 2021, when Neeraj Chopra won gold in the men's javelin throw, the entire nation was proud. And Amul celebrated this pride with a creative and cheeky ad about the olympian. The ad showed the Amul girl throwing a javelin as Neeraj guided her (with a buttered toast in his hand). The tagline 'jalwa in javelin' was apt for the situation. The ad was well-received by people.
2. Data security concerns
Data privacy has become a hot topic of debate on the internet. Amul also highlighted its concerns on online data security in social apps through moment marketing ads. One such ad came with a tagline of 'Appset with data breach?'. It shows Amul girl hiding her phone from internet 'monsters'.
3. Virushka's parenthood
India's favorite couple Virat and Anushka recently became parents to a healthy baby girl. Seeing it was quite a conversation striker, Amul created an ad congratulating the couple. That was a good way to roll the fans in with a clever pun.
4. Vaccination for young adults
It was quite a sigh of relief when the government opened vaccination slots for 18+ citizens. Amul motivated people to get vaccinated through a creative moment-based marketing ad. The tagline 'your shot at butter' was on point and loved by the audience.
5. Elon Musk – Richest Man
Last year, Elon Musk became the richest man in the world with a net worth of $185 billion. Amul celebrated this feat achieved by the world-famous entrepreneur with a quirky ad. It shows Musk on a rocket with a bag full of money. The tagline reads 'Richest Muska'.
6. Mumbai local trains restarted
Shut down due to COVID, Mumbai local trains finally restarted after a year of halt. Mumbaikers loved their good ol' trains, and Amul grabbed the moment by its horns. An ad showing Amul girl on a railway station with the tagline 'Back on Track' did the job.
7. Amul's "Pawri" moment
Remember the popular 'pawri' trend that took the internet by storm. Amul did not let the moment go by. As known for their clever puns, Amul created an ad that shows the Amul girl partying with a toast. The tagline 'Yeh humari pav tea ho rahi hai' stole the show.
8. Fuel price hikes
Continuously increasing fuel prices is India's aching nerve. Amul knows just how to soothe it with its funny ads. The company rolled out an ad showing Amul girl sulking over the fuel price. The tagline read 'Painfuel increase, affordable taste,' subtly advertising Amul products.
9. The Royal Encounter
Prince Harry and Megan Markle's interview with Oprah Winfrey was one of the most talked-about topics last year. Amul took a dig at the entire fiasco with a humorous ad. It showed all three in an interview with butter toast in their hand. The tagline 'Royal soap Oprah' accurately described the drama that went down.
10. Ronaldo's goals
As Ronaldo created history by being the highest goal scorer of all time, Amul left no chance to woo the football fanatics. Amul highlighted how he scores every time with a celebratory post. The ad became quite a buzzworthy topic among football followers.
How Does Amul Nail Moment Based Marketing?
Amul is a dairy product brand. Though they are not always known for the advertising of their dairy-based products. Because they understand their target audience; young India. Their customers are either hooked to their cellphones or flipping through the morning newspaper to get their daily dose of information.
So they undertake a level of responsibility in their ads. The responsibility is for bite-sized, quirky, and relevant content. From the latest cricket updates to global politics, their ads cover every topic of conversation that may interest their audience. That's why moment marketing by Amul is consistently successful and inspiring for other brands.
Key Takeaways
Moment based marketing happens when brands create content around current events and trends to relate with their customers.
Moment marketing requires speed, effort, responsibility, and creativity to succeed.
Good moment marketing ads should align with the brand's values and ideologies.
Amul has done a phenomenal job with moment marketing as it covered topics most followed by its audience.
Amul moment marketing covers many themes, from politics to cinema, making it quite popular and relatable.
Wrapping Up On Amul's Epic Moment Marketing Examples
With this, we conclude the list of the top 10 Amul moment marketing campaigns that won hearts. The brand continues to come with new content about everyday happenings. Their style, humor, creative elements, and brand voice make for great moment marketing ads. If you're also interested and need such amazing content for your brand, you can check out our ad copywriting services.
FAQs
1. Which advertisement is used by Amul?
Amul uses moment-based marketing ads to attract its customers. The brand's ads have a clever, informative, humorous, and responsible tone.
2. How many Amul ads are there?
The brand has created more than 4000 ads since its inception. They roll out ad content almost daily, thus adding to this number.
3. Who is the girl in the Amul butter ad?
The Amul girl was inspired by Shashi Tharoor's sister Shobha. The face was decided after interviewing more than 700 toddlers.
4. How much does Amul spend on advertising?
The company claims to spend at least 1% of its entire revenue on moment marketing. It helps them consistently deliver content to their audience and maintain their brand image.