SEO
All You Need to Know About Meta Tag Generators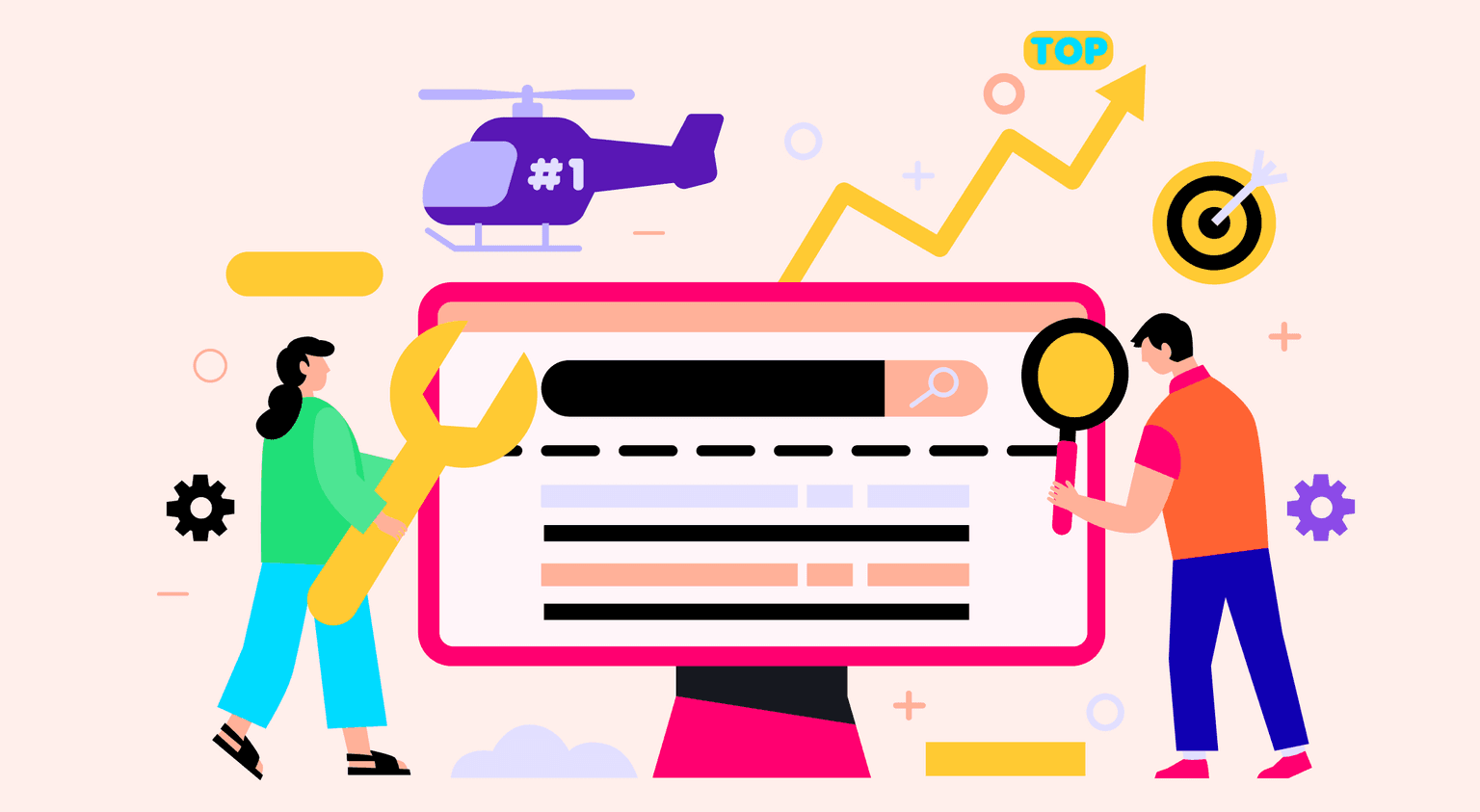 Learn and improve your SEO with meta tag generators. This blog gives you all the details you need to know about meta tags.
Meta tags are an integral part of your website's HTML code and help a particular search engine, like Chrome or Firefox, understand important information about your website. Meta tags also define how your website will appear in search results.
Meta tags are essential for your website to appear on your customers' desktops, tablets, and mobile devices. Meta tags also ensure that your website looks the same on all devices. Google uses this information to sense whether a website is mobile-friendly or not. And having a mobile-friendly website increases your chances of getting a higher rank on SERPs.
Now you know why meta tags for SEO are important.
However, the world is changing rapidly, and everyone wants everything at their fingertips. Thanks to AI, marketers can now generate these meta tags with a few clicks using the right tool. This tool is the meta tag generator.
A meta tag generator generates SEO-friendly meta tags that help you create an SEO-friendly website or web page that can be ranked with a few SEO tricks and suitable off-page activities.
So, in this blog post, we will learn about meta tags for SEO and how a marketer can generate these tags using a meta tag generator. We will also cover some meta tag generator tools you can use to create meta tags for your website or pages.
Meta Tag Generators and Why You Need Them
A meta tag generator is a tool that generates meta tags as an output based on your input. Meta tag generators may be software- or Web-based, bundled or standalone, and a simple or complex tool that helps designers and non-tech marketers generate meta tags.
The following are some reasons to consider using meta tag generators:
Meta tags help Google and other search engines understand critical information and your website's content.
It helps improve your website's accessibility to users in an organic search.
Google uses these meta tags to display your website's content on the search engine result pages.
An SEO-friendly meta description and title help you organically rank your website on search engine result pages.
Optimizing a website with meta tags, including meta description and title, is integral to on-page SEO optimization activities.
Meta tags are visible on search engine result pages upon searching; they deliver the right information about your website to users so they can decide whether to click on the link.
When a user has multiple tabs open on a web browser, they won't need to click on each tab to know what that tab it is; instead, they can just hover over the tab, and the title tag will appear.
How To Create a Meta Tag Using a Meta Tag Generator
Generating meta tags for SEO using a meta tag generator is quite simple and easy to generate. For example, visit the free meta tag generator tool, SureOak, and insert your input in the Title and Meta Description box, as shown in the image.
Upon inserting the requested information, your meta tags will be ready in the given box. They are shown in the image below.
Once the meta tags are generated, copy those lines of code and insert them between your intended webpage's <head> and </head> tags to make it more SEO-friendly.
Like SureOak, multiple other free meta tag generators are available on the internet to be used by non-tech marketers and designers who are not tech-savvy.
The following are some of the free meta tags generators you can check out for your meta tags purposes.
A Refresher on Meta Tags
Meta tags are simple text that provides vital information about your website to search engines like Google, which in turn uses these tags to showcase your website to users searching for it. These tags are added to the header of the HTML codes of the document or page.
A query on Google displays the result with the website or blog title and a short description below. These are the meta title and meta descriptions, respectively.
Meta tags help website owners display what they want to convey; on the other hand, it also helps the users improve their user experience and get the correct information right at the search result page.
Now, let's learn about the types of meta tags.
Types of Meta Tags
1. Meta descriptions and title tags
A meta description is a short text below the meta title that summarizes what a user can expect from that web page. Most users only try to click on the meta title if the meta description conveys what a user is looking for. Therefore, adding researched keywords in the meta description becomes vital to get more clicks on the meta title. Besides users, a meta description also helps Google search engine crawlers to crawl the webpages and understand what the crawlers can expect from the page inside the website.
Title tags, on the other hand, tell a search engine what title you need to keep on displaying on the search engine result pages. In simple words, the title tag is nothing but the headline of your webpage.
The title tag makes it easy for search engine crawlers to get through the website quickly and understand better what context the website is talking about. These meta tags play a vital role in SEO and help a website rank higher if done correctly using researched keywords.
2. Robot meta tags
Robot meta tags act differently, although they are vital in making a website index on search engines.
For example, you have a few pages on your website that you don't want other random people on the internet to explore, such as the admin page, your company data pages, etc. With the help of robot meta tags, you can tell Google engine crawlers not to index those pages.
Robot meta tags provide essential information about your website to Google search engine crawlers to crawl and index a particular page. By default, all the pages and links you have on your website will be indexed on the search engine by its bots. And with the help of robot meta tags, you can control every page and link on your website and decide whether you want to index it.
Meta tag example: <meta name="robots" content="noindex">
In the content attribute, you can add instructions on what you want the meta tags to do for you.
The following are some parameters to use in the robot meta tags.
Index
Noindex
Follow
Nofollow
Noarchive
3. Viewport meta tags
A viewport is a user's visible area of the webpage. For example, if a user visits your website from a mobile device, the area they will see on your webpage will be different from a user's desktop view.
A viewport meta tag tells a browser to show a particular webpage of your website in different sizes for devices like desktops, mobile phones, and tablets.
These tags are essential to make a website and its web pages responsive. And Google prefers responsive design and promotes websites to rank higher, which is responsive.
In Summary
Meta tags are essential text for your website or web pages to rank higher on search engines. However, meta tags can be generated automatically for those who do not want to generate them themselves or don't know the technical details and basic HTML. Use the meta tag generator, mostly freely available on the internet, and use it between the head tags of your website for effective SEO performance.
Key Takeaways
Meta tags are essential to a website and help you rank higher on search engines.
Meta tags include meta descriptions, robot meta tags, viewport meta tags, and title tags.
Meta tags can be generated using the meta tag generator tool.
These tools are free and available on the internet.
To generate meta tags, use the free tool, fill the required box with asked information, and copy the tags exclusively ready for you.
FAQs
1. What is the character limit for meta tags?
For example, 155-160 is the preferred length for a meta description, while for a meta title, it is a 50-60 character limit.

2. How do I write a meta tag for SEO?
Writing a meta tag requires full knowledge of the topic written on the webpage, and also using targeted keywords while writing meta tags will help you optimize your webpage.

3. How many keywords should I use in the meta tag?
Generally, don't use more than ten meta keywords for a single page.