SEO
All You Need to Know About Enterprise SEO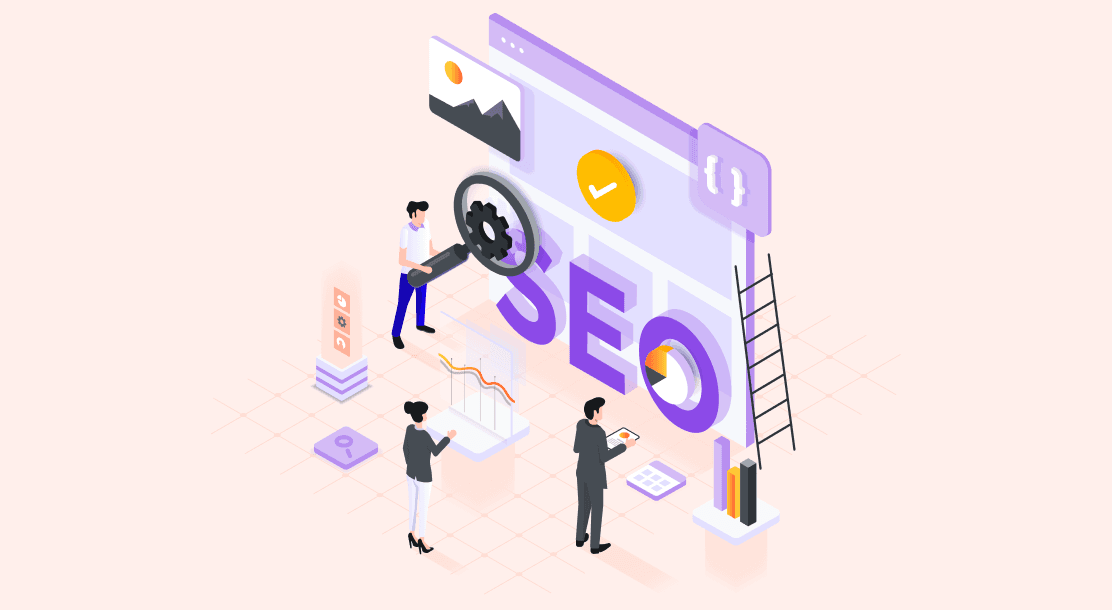 Looking for a rank tracker enterprise to boost your business? Here is all you need to know about enterprise SEO and how they impact your business.
In order to compete with rivals in their industry, firms need to have a strong online presence. The average size of a smaller personal or business website is 4 to 10 pages. However, the web pages of big companies can also have thousands of unique pages.
It is complex to structure and optimize these web pages, which is why enterprise SEO is crucial to a company's success.
What is Enterprise SEO?
The content on websites at the enterprise level is optimized for search engines using enterprise SEO. SEO enterprise specialists and traditional SEO specialists share the same objective – to rank highly on search engine results pages (SERPs) and generate as much organic traffic as possible.
In order for searchers and enterprise search engines to understand what your website is about, you need to develop high-quality content and optimize it with keywords and long-tail search terms. Similar elements include internal linking, page speed, and page optimization.
Before making modifications to an enterprise website, it is essential to address the concerns of the various stakeholders involved in its operation. Additionally, commercial websites can have tens of thousands of visitors each month. Thousands of prospective visitors and thousands of dollars in future income could be lost if the site is not properly designed and optimized.
Importance of Enterprise SEO
Large businesses with extensive websites need enterprise SEO, mostly due to the multiplicity of parties engaged in creating any given piece of content. Let us assume that you are releasing a brand-new piece of content. Before publishing the item, SEO marketers and content teams would likely need to acquire the go-ahead from several team members, including brand, legality, compliance, product, and editorial.
You will need to work around the developer's schedule and hope they prioritize your work if you want to change a simple script to speed up the page load time.
You can see that enterprise SEO involves much more than just content optimization for SEO. It also involves managing several stakeholders and making plans.
Benefits of Rank Tracker Enterprise
A rank tracker enterprise is what you use as part of your SEO enterprise plan. It can have several benefits:
Touchpoints at every stage of the buyer's journey
An enterprise SEO strategy combines highly targeted tactical outreach with on-page optimization and the generation of high-quality content. Throughout the buyer's lifecycle, enterprise SEO efforts target the following user intents, as described in the image below –
Improve the local brand presence
Business SEO teams concentrate on local SEO. They have committed team members who put in a lot of effort to increase the company's visibility in regional markets. If a major corporation cannot break into the local markets, it will never be successful. Thus, the most crucial aspect of enterprise SEO is local SEO.
Throughout the client journey, branded searches are frequent. Before doing business with a company, customers examine evaluations and feedback. These outcomes—which are out of your control—are very important in defining your brand's image. Therefore, you must manage your search results if you want to create a favorable impression of your company in the minds of searchers.
Prevent adverse effects on your website
Numerous websites are impacted each time Google announces a major update to its core algorithm, some in a positive way and some in a bad way. You are more likely to gain from the modifications to the search algorithm if you have an enterprise SEO strategy in place.
Large magazines will link to your website when they post brand-related content or when a respectable newspaper publishes your event, boosting your backlink profile.
Differences Between Traditional SEO and Enterprise Search Engines
Smaller companies with websites that contain a few to several hundred pages would often use traditional SEO. These are your typical mom-and-pop stores and regional companies. Through organic searches, traditional SEO tactics seek to boost the quality and quantity of your website's traffic.
How does it operate now? In essence, a search engine puts out crawlers to collect data on everything they can find online. This data is then returned by the crawler and assembled into an index. An algorithm that correlates the data with the appropriate query is then supplied to this index.
Enterprise SEO is more concerned with the volume of information on your website than it is with the scale of your company. Businesses need a more systematic, scalable strategy. Enterprise SEO is a collection of tactics designed to enhance a big business' organic presence.
To successfully implement enterprise SEO, the team must analyze user search data and trend information and offer practical guidance to the rest of the product and marketing teams. In contrast, a traditional SEO team provides direction that aids brands in boosting traffic and revenue.
Challenges of Enterprise SEO
Simply said, SEO on a huge site is different from SEO on a small or medium-sized site. Operating at the enterprise level has particular demands on you, the SEO, and its distinct obstacles.
Enterprise SEO requires more time to operate. It is much simpler to be agile, approve jobs, and rapidly modify the website when you are dealing with a smaller site. Working with a small site makes you more daring and willing to take more chances.
You will need to perform a lot of lobbying because of the size of enterprise SEO and the number of players involved. You will need the necessary buy-in if you wish to make significant modifications to a website. You must act as an SEO champion to achieve that.
It might be quite difficult to maintain your hard talents at a high level because planning and advocacy take up a large portion of the job at the enterprise level. Working on a huge site risks making you a planner and an advocate rather than a doer.
Enterprise SEO focuses on employing a calculated strategy with big businesses to rank better in the search results. It incorporates cutting-edge strategies designed for websites containing thousands of pages and is scaleable. SEO for business websites is thus not an easy thing to do. You might need SEO specialists and SEO writing services to get the job done perfectly.
FAQs
1. Is SEO a dying industry?
SEO is expanding more quickly than ever before as more and more companies use eCommerce as well as other online business methods.

2. What is SEO short for?
SEO is short for Search Engine Optimization.

3. How many types of SEO are there?
There are three main types of SEO:
1. Traditional SEO
2. Enterprise SEO
3. Off-page and on-page SEO
4. What is rank tracker SEO?
The general purpose of SEO tools like Rank Tracker is to cross-reference data from your website with the most recent information that search engine algorithms have received.

5. What are the best SEO strategies?
The greatest SEO tactics accomplish these three goals:
1. Produce excellent content
2. Obtain links to the content's website
3. Keep everyone informed and avoids unpleasant surprises