Content
All You Need to Know About Content Platform Companies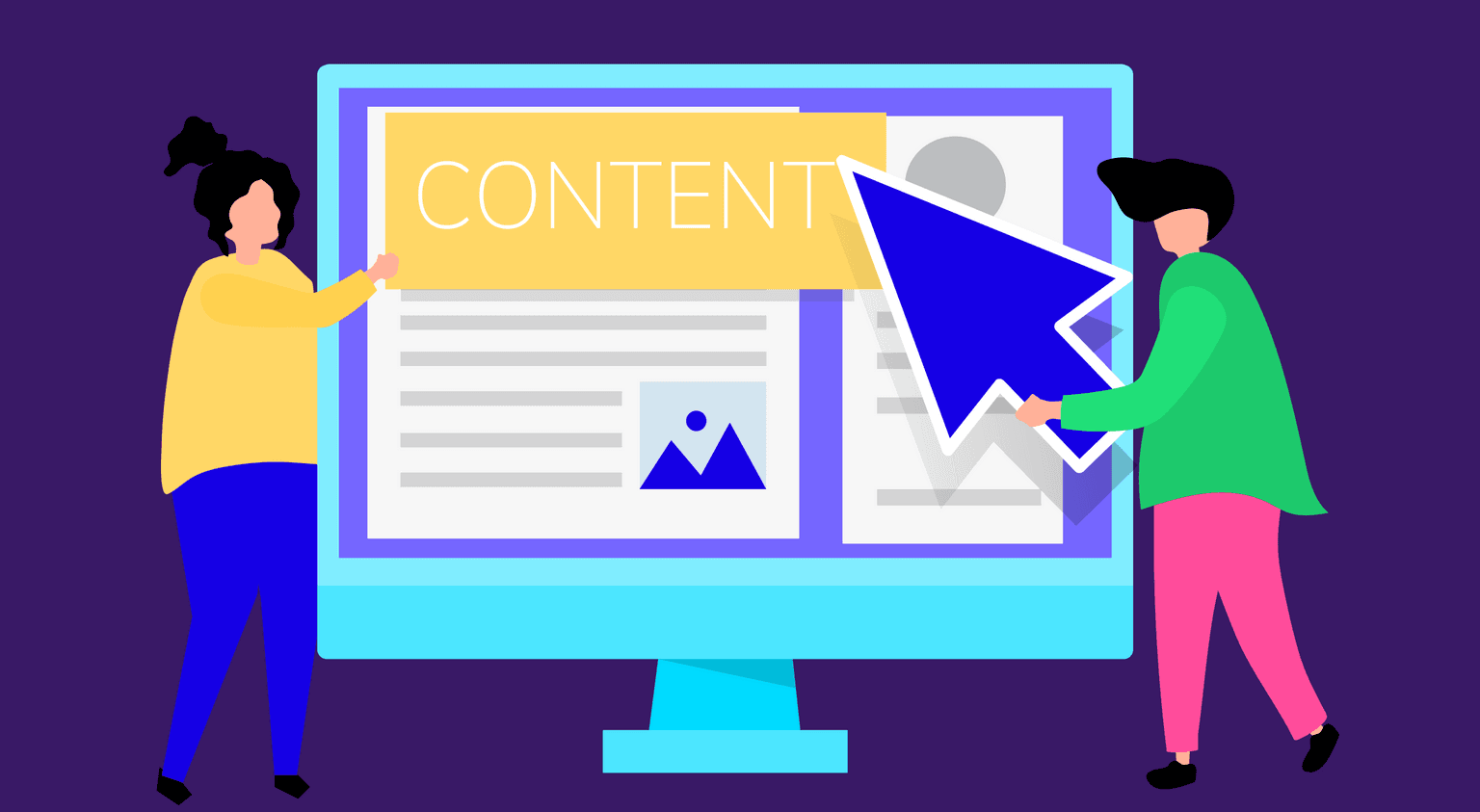 Content platform companies are frontrunners in managing and executing content marketing platforms effectively. This blog tells you all you need to know.
With the rapid growth of the internet and the ever-increasing demand for high-quality content, content platform companies have emerged as powerful tools for businesses, individuals, and content creators alike.
In this blog, we'll define what content platform companies are, discuss their key features, and highlight how the best content platforms can assist users in achieving their content goals. So, whether you're a marketer looking to boost your brand's online presence, a blogger seeking a wider audience, or simply someone interested in understanding the role of content platform companies, this blog post is for you!
Let's dive in and explore the exciting world of content platforms.
Advantages of Content Platform Companies
Content marketing platforms for brands offer several advantages as service vendors for businesses. Here are some of the benefits:
1. Expanded reach
The best content platforms provide a wider audience reach compared to publishing content solely on your website. These platforms often have a large and diverse user base, which can help you reach a larger audience, increase brand exposure, and attract new readers or customers.
2. Enhanced discoverability
The best content platforms usually have robust search and discovery features, making it easier for users to find your content. This can help improve your content's visibility, attract more readers or viewers, and increase engagement with your content.
3. Increased monetization opportunities
Many content platform companies offer monetization options, such as advertising, sponsored content, or subscription models. This can help content creators generate revenue from their content and turn their passion into a profitable endeavor.
4. Simplified content management
The best content platforms provide user-friendly interfaces and tools that make content creation and management more streamlined. By organizing your material in this manner, you may save time and effort. Also, you can concentrate on producing high-quality content rather than becoming mired in technological difficulties.
5. Ensuring SEO and organized content distribution
A content marketing platform can help businesses optimize their content for search engines and ensure that it is distributed in an organized and consistent manner across all channels.
Automating digital marketing project management
A content marketing platform can help businesses streamline their digital marketing project management by automating tasks such as content scheduling, social media posting, and email marketing.
7. Facilitating quality lead generation
The best content platform can help businesses attract and convert leads by providing valuable content that addresses the needs and pain points of their target audience.
8. Optimizing conversions
A content marketing platform can help businesses optimize their content to drive conversions by incorporating clear calls to action and tracking user behavior to identify areas of improvement.
9. Community engagement
Content platform companies often foster an active community of users and creators, creating opportunities for networking, collaboration, and feedback. This can help you connect with like-minded individuals, receive valuable input on your content, and build a supportive community around your work.
11 Of the Best Content Platforms and Companies
Content marketing platforms for brands are essential for businesses to create, publish, and distribute content that attracts and retains customers. Here are the ten leading content platform companies.
1. Pepper's CMP
Pepper Content's content marketing platform provides businesses with a comprehensive solution for their content needs. From creating engaging articles, blogs, and social media posts to editing and proofreading existing content, Pepper Content's CMP offers a user-friendly platform that simplifies the content creation process.
The platform also facilitates content distribution, helping businesses reach their target audience effectively. With a team of skilled writers and editors, Pepper Content aims to empower businesses with high-quality content that drives engagement and boosts brand visibility.
2. HubSpot
This platform is best for its provisions for blogging, social media, sending emails, and managing landing pages.
3. Semrush
Semrush's platform covers the entire content marketing workflow, including inspiration, development, optimization, and measurement.
4. Content Studio
Content Studio supports businesses in their attempts to plan, find, track, and publish their content marketing activities.
5. ScribbleLive
ScribbleLive increases the reach of your content by sharing it on social media and syndicating it on over 500+ sites.
6. WordPress
WordPress is probably one of the most popular platforms for creating blogs and websites with customizable templates.
7. Hootsuite
Hootsuite is a social media management platform that allows businesses to schedule posts across multiple channels.
8. Canva
Canva is a graphic design tool that helps businesses create visually appealing images for their content.
9. Google Analytics
Google Analytics provides insights into website traffic and user behavior to help businesses optimize their content strategy.
10. Mailchimp
Mailchimp is one of the top email marketing platforms that allow businesses to send subscribers newsletters and promotional emails.
11. CoSchedule Headline Analyzer
CoSchedule analyzes headlines for blog posts or articles based on length, sentiment, and keywords to improve click-through rates.
However, approximately 28% of advertising professionals have decreased their digital marketing budget to allocate more resources toward generating content. With a strategy in place, you can benefit from the content you are creating and withstand the competition. A content strategy must be original and persistently focus on business and customer needs while defining how you will concentrate efforts.
What Kind of Businesses Can Benefit From Content Platform Companies?
Content marketing platform companies offer a cost-effective alternative to conventional advertising that emphasizes the audience rather than the company, making it an excellent strategy for establishing credibility. Predictions indicate that the sector will attain a value of $412.88 billion by the conclusion of 2021, with a compound annual growth rate of 16%.
Content platform companies can help a wide range of businesses, regardless of their size or industry. Here are a few examples of businesses that can benefit from using a content platform:
E-commerce businesses can use a content platform to create and distribute product-related content such as product descriptions, reviews, and tutorials. This can help attract potential customers and drive sales.
Professional service firms such as law firms, accounting firms, and consulting firms can use a content platform to create thought leadership content and establish themselves as experts in their respective fields. This can help attract potential clients and build credibility.
Nonprofit organizations can use a content platform to create and distribute educational and awareness-raising content about their cause. This can help attract potential donors and volunteers.
Technology companies can use a content platform to create and distribute product-related content such as whitepapers, case studies, and blog posts. This can help them grow as industry leaders and attract potential customers.
Small businesses: Small businesses can use a content platform to create and distribute content that educates their audience about their products or services. This can help build brand awareness and attract potential customers.
Moreover, over 50% of content marketers claim that curating content has improved their brand's thought leadership, web traffic, SEO rankings, and customer engagement.
Disadvantages of Content Platform Companies
Content marketing platforms for brands, while offering numerous benefits, also come with their fair share of disadvantages. These drawbacks include concerns for content creators and potential negative impacts on competition and diversity. Here we will explore the downsides of relying solely on content platforms for content distribution and promotion.
1. Censorship or bias
These companies may have too much power over the content users see, leading to censorship or bias, which can limit free speech and the exchange of ideas.
2. Profit over user privacy
Content marketing platforms for brands may prioritize profit over user privacy, leading to data collection and security concerns.
3. Prioritization of certain content
Companies may prioritize certain types of content over others based on what generates the most revenue, potentially limiting exposure to diverse perspectives.
Wrapping Up
In conclusion, content platform companies are online media hubs that provide various content, such as podcasts, videos, and music. They provide options for content creators to reach a larger audience and monetize their work, as well as convenience, accessibility, and exposure to new content. Yet, it is critical to prioritize user privacy and needs and consider potential downsides, such as censorship or bias.