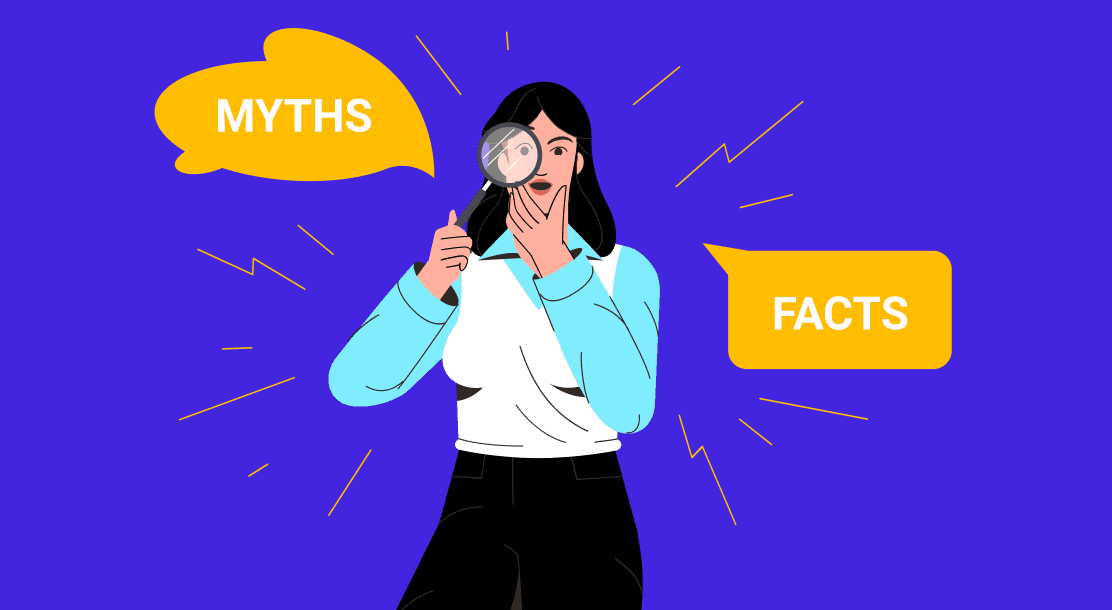 Fact-checking online content has become the need of the hour across industries. This fact-checking guide for beginners teaches you the basics of the technique.
Fact-checking is a practice that helps verify the authenticity of fact-based information. It is widely used in reporting, but it is useful for all kinds of content production. Are doubts of duped content making you skeptical about the authenticity of the posts you see online? If yes, this fact-checking guide can help you.
What Is Fact-Checking, and Why Is It Important?
Fact-checking refers to the process of finding out if the particular facts stated in a piece of text are legitimate. The due verification of materials means fact-checking them.
Can you easily trust whatever you hear, read, or see? We are in the digital era where social media can ignite a false story, and it could spread like wildfire all across. The smallest mistake with the interpretation of facts could result in a big blunder. Avoiding it is possible if you make it a point to find accurate data and then prepare your posts based on factual content. For this, getting a grasp of the fact-checking technique is imperative.
Digitization and Fact-Checking
Now, as everyone has easy access to smartphones and social media, investigating the facts has become much more convenient. The digital revolution is helpful to browse through the facts and cross-check the urgency of claims mentioned.
A quick fact-checking guide could equip you with tips to determine the credibility of the content based on individual ethics, behavior, evidence, and other tools. In addition, optimizing the fact-checking algorithm can help evaluate the veracity of any text, post, video, meme, or other data.
Inaccurate data has two types of bifurcations, such as:
● Misinformation: it refers to wrong data that is spread with or without malicious intent.
● Disinformation: this is the deliberate spread of wrong data that could harm others.
A Mini Fact-Checking Checklist
Now let's explore the next part of our fact-checking guide, which is tips to get your fact-checking right.
1.
Scout for legitimate sources
Exploring reliable and genuine data is essential to filter information and figure out the actual facts. Do not relate the authenticity of facts to the website ranking. Many news outlets may rank high on search engines, but they may not always be authentic.
Instead, go for the sites that have real explanations related to the topic that are genuine and authentic. A good rule of thumb is to refer to sources that are reputable and command authority in a specific niche. Referring to well-known, objective news sources is a good idea too.
2.
Refer to multiple platforms
This is a crucial point on the fact-checking checklist. Often, you hear news all around and start believing the things mentioned in it. What you may end up doing is reading something on one platform and believing it to be true. However, that's not how you should go about it.
Always refer to multiple sources to confirm if a given piece of information is accurate and authentic. You can determine various claims by getting a fair idea from more than two reliable sources. This will also help you clearly see the context within which the data is set across channels.
3.
Approach all content with caution
Every time you write or edit content, it is essential to check out its authenticity. Especially if someone is spreading the word about others or making claims, you need to go through it with caution. If the post does not have any link for you to verify the authenticity of the claims mentioned in the piece, alert yourself and cross-check its validity.
You can do a quick Google search to identify genuine data on every matter. However, don't just stop at that. Some data may require you to dig deeper online and refer to offline sources, such as books, circulars, journals, and more, as well. In today's times, when social media has made it easier to spread misinformation, it has become all the more important to be extremely alert about the reliability of content being shared online.
4.
Be aware of framing
Though framing might sound ambiguous in this context, it is a term that denotes people of influence "framing" or presenting information in ways that can influence people's behaviors and thought processes. Every piece of communication has a motive behind it that spurs audiences to react or respond in a particular manner.
It is often used when politics is in the picture. Now, we all know that political communication is hardly ever sans agenda. Therefore, the information given out by politicians and other influential personalities may not always be authentic. Hence, you need to take everything they say with a pinch of salt and verify their claims religiously.
Now, you have the basic knowledge about fact-checking and its importance. These techniques are pretty effective, and they can teach you a lot about methods adopted by fact-checking guides across fields.
Disinformation is a primary concern for online content, and you need to be informed enough to determine its authenticity. Unfortunately, the media and politics may often spin content to fit some or the other agenda. In such cases, it becomes all the more important to do your fact-checking diligently. Unless you have invested a good chunk of time into referring to multiple resources, your fact-checking process may not be considered complete.
FAQs
1. What are the crucial components of a fact-checking guide?
Whether you desire to fact-check a blog, social media post, or website content, it is crucial to keep certain things in mind. Referring to multiple sources, finding credible references, and understanding framing are a few essential things to take note of.
2. Is finding links to sources helpful when you are fact-checking data?
When you have links related to reliable sources, it is easy to mention them in your content, so that others can check through them. This validates the authenticity of your information.
3. How to identify false data online?
Identifying false information and determining the line between real and fake is possible only when you know the process of getting the facts right. What you need to get started is to know which sources to refer to.