Design
A beginner's guide to click funnels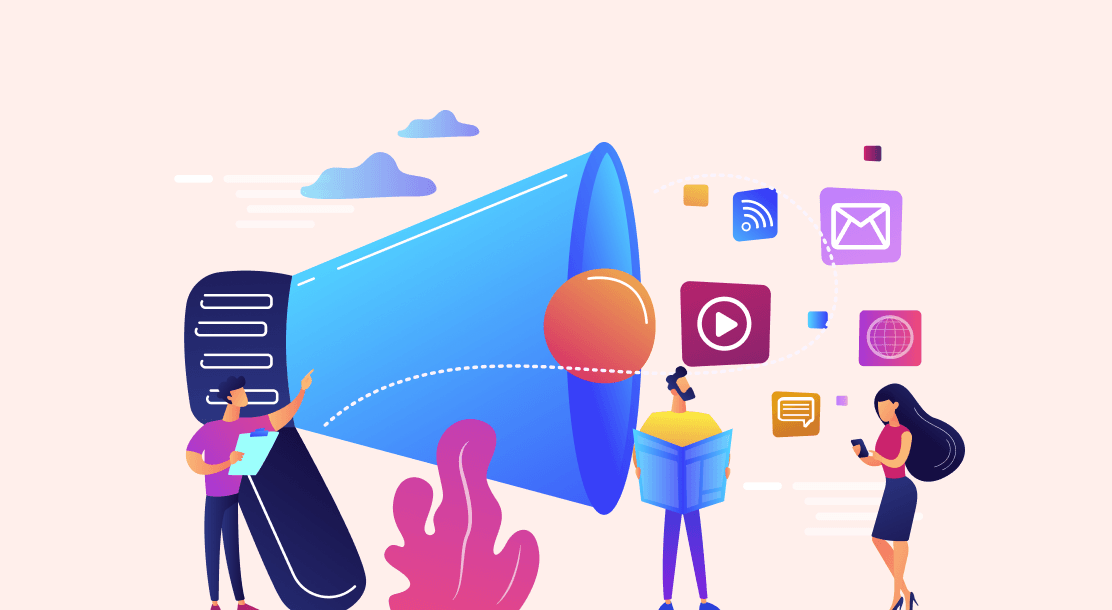 If you run a small business or are an entrepreneur, you must be well aware of ClickFunnels. If not, then you have come to the right place. This article will discuss what ClickFunnels is and how you can leverage it to improve and grow your online business.
What are ClickFunnels?
In simple terms, ClickFunnels is a website-building tool. But, it is not just any website builder. It builds high-converting websites, and a sales funnel for businesses to sell their products and services online.
ClickFunnels is like an all-in-one service for digital marketing, which can build websites, generate leads, make sales and even create a brand. It can build regular websites, landing pages, webinars, and membership websites. It is highly convenient since businesses do not have to use multiple tools for different purposes, and everything is taken care of in a single place.
ClickFunnels came into existence in 2014, and since then, it has helped thousands of entrepreneurs grow their online businesses. Among the several ClickFunnels features, the one that has made it particularly popular among small businesses is its sales funnel. A sales funnel helps a business automate its sales process from start to end and keep each stage of the buyer's journey under control.
ClickFunnels tries to make sales as easy as possible for businesses with its sales funnel. A sales funnel is a series of online pages designed so that visitors turn into leads and leads into customers. ClickFunnels offers plenty of pre-made, easy-to-use, customizable templates for sales funnels.
How Does ClickFunnels Work?
ClickFunnels are easy to set up even if you don't possess any technical knowledge. Just a few clicks would do it! It has all the tools in one place required to build a sales funnel. This funnel approaches every visitor until they become actual customers and collects payments for you.
The target audience often enters a ClickFunnel through a link on a social media post, a paid ad, or an email. The link directs the user to a landing page or website of a product your business sells.
How to Use ClickFunnels Effectively?
Let's discuss some of the critical ClickFunnels features to understand how to use it effectively.
●
Drag and drop editor
ClickFunnels enables you to easily change the look and feel of any page or element with its drag and drop editor. Its funnel editor can edit your sales funnel to match your tone of voice and fit your brand image. There are 40 free templates available, and you can build a fantastic landing page from scratch. No need to learn any coding skills!
●
Pre-designed sales funnels templates
ClickFunnels helps you create high-converting sales funnels. You can choose from several available ClickFunnels supplement funnel templates. They are classified as sales funnel, lead capture funnel, product release funnel, survey funnel, and many more. You can find both free and paid templates for all these funnel types. Each template has been tested and proven to convert. Your job is just to choose one and customize it accordingly.
●
Website hosting
You don't need to look for third-party hosting for your sales funnels. With ClickFunnels, you can host it yourself. Just decide which domain to use. ClickFunnels allows you to leverage multiple domains and subdomains. It can be an excellent tool for website hosting without investing in plugins or premium themes.
●
Email automation
Follow-up is an integral part of the sales process to re-engage customers and build lasting relationships. ClickFunnels takes care of that, too. It allows for email follow-up with the help of its email autoresponder. Moreover, it also supports other email marketing tools such as MailChimp, Aweber, ConvertKit, etc.
●
Shopping cart
Small businesses use ClickFunnels to build an eCommerce store. It offers a shopping cart feature that can be easily integrated into your online sites.
●
Conversion tracking
ClickFunnels enables businesses to easily track their sales funnels' conversions and other essential metrics.
●
Split testing
ClickFunnels can split test, which makes it so useful for businesses. You can test thousands of things on your sales funnel and see which variation performs the best. This feature comes in handy, particularly in the constantly changing market scenario.
Major Uses of ClickFunnels
ClickFunnels can be used for various purposes by online businesses to help them make money.
Some of its most popular uses are listed below:
●
eCommerce
ClickFunnels can be used to build your online store or grow your existing one. This is achieved with the help of a sales funnel that can help the business in lead generation and in building email lists.
●
Information products
ClickFunnels can also be utilized to sell information products such as online courses and ebooks. Online learning has become quite popular, and entrepreneurs can leverage ClickFunnels to sell these digital courses.
●
Freelance/agency
ClickFunnels provides a sales funnel for building an agency through which you can work directly with clients and not worry about hiring many people. Any individual can grow their business using this type of sales funnel.
●
Consulting
Today, we have consultants advising on different areas, such as how to scale your business, lose weight, make investment decisions, or even solve family issues. Such consultants or coaches can leverage ClickFunnels to help them generate high-quality leads. There is a specific sales funnel available for them.
●
Network marketing
Network marketing is common these days, where if you work with the right companies and people, you can grow your business manifold. ClickFunnels provides you with a sales funnel that can help you grow your network from the comfort of your home.
●
Affiliate marketing
Affiliate marketing refers to selling other people's products and earning a commission every time you make a sale. So, if you are still confused about what products to sell, you can become a ClickFunnels affiliate. Affiliates can use it to grow their affiliate marketing business.
●
B2B lead generation
Generating high-quality leads is one of the biggest challenges for a B2B business. Basically, it is about attracting the right people and convincing them to contact you. ClickFunnels can play an essential role in building a successful B2B company by attracting good-quality leads.
Examples of ClickFunnels
Here is a list of the best ClickFunnels sites to learn from. Check out these ClickFunnels website examples to decide if you should go for it.
● Foundr: The site offers online courses by experienced practitioners on business and entrepreneurship. Some of the ClickFunnels features it has utilized are webinar funnels, membership funnels, email follow-up, and a customizable landing page.
● AppSumo: AppSumo is a perfect platform for affiliates to connect with businesses. The app leverages membership funnels, page builder, custom domain, and drag-and-drop editor of ClickFunnels.
● SkySlope: This site caters to real estate agents and provides them with resources to grow their business. The site has used the "30-day Challenge" of ClickFunnels. Moreover, it has created a custom domain, webinar funnel, and chatbot using ClickFunnels.
● Renourish: Renourish works in the beauty sector. It has used many key features of ClickFunnels, such as a sales funnel, payment gateway, and one-time offer page.
● FundWiseCapital: It is a financial funding solution for small businesses. It utilizes ClickFunnels features like survey creation, video sales, page builder, and feedback.
The Final Word
By looking at the above websites and many more built using ClickFunnels, we are sure you'll be convinced to leverage the benefits provided by ClickFunnels. It can help you to increase your sales while reducing your workload.
Join the ClickFunnels community today and become one of the thousand businesses growing tremendously.
Key Takeaways
● ClickFunnels is an all-in-one marketing and sales solution used mainly by small businesses and entrepreneurs to sell products online and acquire potential customers.
● It offers several services to businesses, such as building high-converting websites, generating leads, and creating a sales funnel.
● A sales funnel is a series of online pages designed to convert visitors into leads and leads into paying customers. It helps businesses make sales by driving people to take the desired action.
● Key ClickFunnels features include:
● Drag and drop editor
● Pre-designed sales funnel templates
● Website hosting
● Email automation
● Shopping cart
● Conversion tracking
● Split testing
● ClickFunnels uses are
○ Building eCommerce websites
○ Selling information products such as online courses and ebooks
○ Sales funnel for an agency
○ Consulting
○ Network marketing
○ Affiliate marketing
○ B2B lead generation
FAQs
1. What is ClickFunnels?
A ClickFunnels is an integrated marketing solution for small businesses to sell their products online. It has several uses, such as building websites or landing pages, generating leads, and making sales. It can also provide a content management system, email autoresponder, shopping cart, and other marketing tools.
2. What is the purpose of ClickFunnels?
 
● eCommerce business
● Affiliate marketing
● Network marketing
● B2B lead generation
● Consultants and coaches
● Selling information products
3. Are ClickFunnels free or paid?

No, ClickFunnels is not free of cost. You have to create an account on ClickFunnels, which is paid. There are certain features like funnel templates available for free, but they are very few. You can have a free 14-day trial on ClickFunnels