Marketing
8 Best Affiliate Marketing Examples on Social Media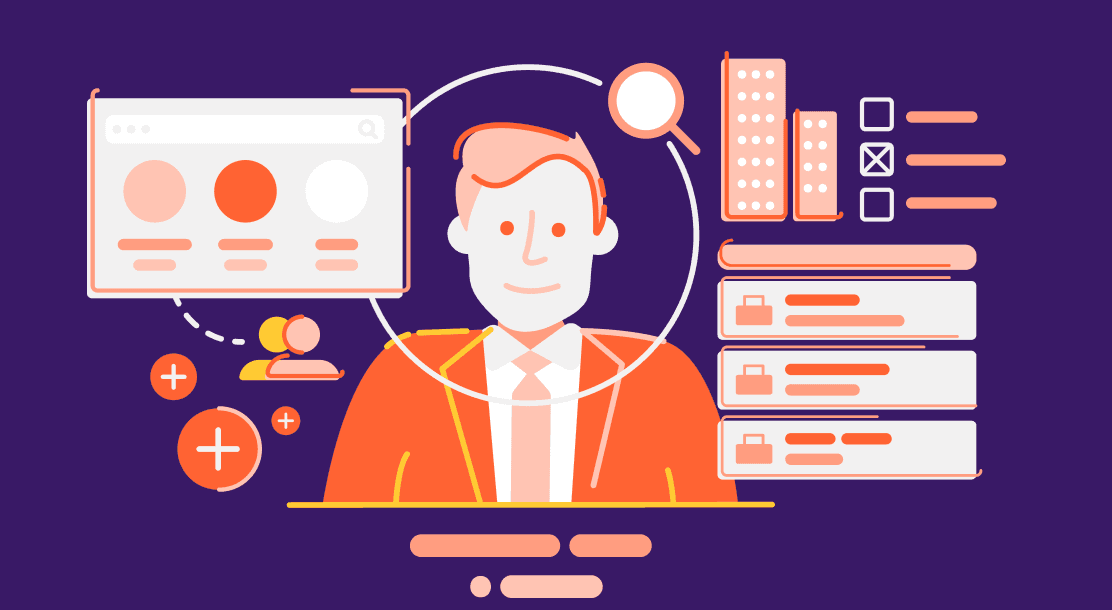 Affiliate marketing is a collaboration between an affiliate and a brand. Here are some interesting affiliate marketing examples and lessons you can learn from them.
Affiliate marketing is an excellent method of earning outside of sponsored posts. Today, detailed affiliate marketing programs exist for different media channels like Instagram, Facebook, Twitter, etc. In fact, it is a highly lucrative income source for influencers.
Social media platforms are replete with good affiliate marketing examples from which we can observe and learn. Influencers these days are turning into highly successful affiliate marketer
In simpler terms, affiliate marketing is a marketing strategy that involves different individuals, better known as affiliates, who promote your business and, in turn, refer potential customers for a specific commission.
In an affiliate marketing setup, the affiliates are individuals who promote a brand or a business and get paid for the service. They could be bloggers, customers, industry experts, etc. The brands they affiliate with usually have an online presence and run and manage affiliate programs.
Before we move on to affiliate marketing examples, let's take a look at the process of affiliate marketing on social media platforms.
● To become an affiliate, you have to start by choosing the right affiliate marketing program. Choose a software that allows you to manage your conversions and commissions, for example, Tapfiliate. The software will manage your referral links, sign-up pages, and other marketing material.
● It is also essential to select the right social media platform for promoting the product or service. Three important things that are part of an affiliate marketing program are the sales process, the target audience, and the ad type.
● Some of the most common affiliate social media promotions take place in text posts, videos, blogs, vlogs, reviews, tutorials, tweets, live streams, etc.
● Anyone can become an affiliate and promote a brand's products, whether an influencer, a micro-influencer, or a customer.
● Affiliate programs can have "pay for performance mode" or "upfront payment."
Creating powerfully engaging content for affiliate posts and videos is equally essential.
How Does Affiliate Marketing Work on Social Media?
Social media gives affiliate marketers a much-wanted opportunity to interact with the world and promote the product on a much larger scale, on a platform where the audience is highly active.
Affiliate marketing can be done on social media platforms via posts, videos, reels, story uploads, live videos, etc. Social media has made it possible for virtually anyone to pursue affiliate marketing. Affiliate marketing is now no more restricted to enjoying a large number of followers or having a popular blog that is well known. Affiliate marketing programs provide people with the tools they might need to create content.
8 Best Affiliate Marketing Examples on Social Media
Let's take a look at some brilliant affiliate marketing examples and learn the tactics from them:
1. Anna Everywhere on Instagram
Anna Everywhere has a fantastic Instagram affiliate marketing strategy, a fresh breath of air in a clutter of accounts directly hard-selling products.
Anna Karsten is a travel influencer, and most of her posts are about her son wearing the clothes she is promoting. Anna's posts are one of the great affiliate marketing examples because her captions do not forcefully mention the clothes directly. The photographs are interesting, and the captions are engaging. That's what makes Anna's Instagram posts an excellent affiliate marketing content example.
2. Imjennim on Instagram
Another one on the list of affiliate marketing examples to learn from is Imjennim's Instagram page. Jenn Im is a fashion influencer, and her Instagram page is a creative hub. Her focus is to keep the images in line with the text and make the captions compatible with what she promotes. Jenn Im takes meticulous care of the color palette, setting, and background in her posts. Her captions are short and crisp, and she never forgets to add an interesting emoji to the text.
3. Laura Emily and Spicentice
Laura is a British influencer, and her Instagram page is where she shares what she had for dinner. Suppose the product she's endorsing is a cooking ingredient. In that case, Laura will create a beautifully organized meal using it instead of simply clicking and uploading a picture of the product on her Instagram page.
What makes Laura Emily's page one of the great affiliate marketing examples is her balanced use of hashtags. With the help of hashtags, it is also more accessible for viewers to find specific posts if they're looking for one. It is almost impossible to reach out to the right audience without hashtags. Emily also shares limited-time discounts on some of her posts.
4. Jorden Makelle's "Writing Revolt"
Makelle's blog Writing Revolt on her website generates a more than decent income each month, which also helps her sustain a small business. This excellent affiliate marketing blog example shares tips and insights on freelance writing and how new writers can carve out a niche in the freelance industry by building a sound portfolio.
This blog is directed toward a specific and targeted group of viewers/audience, and it serves its purpose well. Writing Revolt only aims at promoting products and services that the owner of the blog page believes in. Makelle's trust in the audience makes this blog page a total hit.
5. Neil Patel
One of the most prominent names amongst affiliate marketing influencers, Neil Patel is someone we all can observe and learn digital marketing tactics from. His is one of the best affiliate marketing website examples.
Patel runs a multi-million dollar business and is the founder of Crazy Egg and Hello Bar. Neil Patel has exceptional knowledge and 12+ years of experience in the niche of content and digital marketing.
Neil Patel's website is a great informative resource for writers and copywriters, even digital marketers who are just beginning their careers or searching for apt methods and advice that can help them optimize their work schedule and earn better.
6. Shardha Sharma on YourStory.com
Shardha is one of India's most famous female bloggers who has earned international recognition for her site. Her media site, YourStory, is where teachers, entrepreneurs, and various other individuals share their stories. YourStory has now branched out into several different sites, where sponsored articles by brands and businesses are also shared.
Shardha's website has profiled more than 15,000 individuals, and she is one of the few top Indian bloggers who are boosting the habit of sharing blogs and encouraging people to read them.
7. Sorav Jain on Instagram
Sorav Jain is an Indian author and a digital marketer as well. He is not only popular on Instagram but is pretty active on Youtube and on his own blog page SoravJain.com. Electronic advertising is his niche, and his posts are about the latest advertising tools and tips, accompanied by the electronic advertising classes he provides.
You can take up one of the courses offered by Sorav Jain and learn how to leverage social networking channels. Sorav Jain is a relevant affiliate marketing influencer to learn from if you are interested in digital marketing and electronic advertising.
8. Umang Trivedi's travel blog
Umang Trivedi is a travel blogging expert with a record of finishing a 15,000 ft trek across the Himalayas twice. His website and blogs feature travel to-do, tips, nightlife in different places, great places for food, travel itineraries, things to do in different cities and destinations, etc. He also talks about adventure sports on his website.
The Final Word
Being an affiliate marketer is one of the best ways to keep earning a passive income while pursuing something that you like at the same time. The above-mentioned affiliate marketing examples add significant insight into the affiliate marketing process and its dos and don'ts.
With the right content creators, affiliate marketing can be an asset for a brand and generate potential conversions. Any individual as an affiliate gets the opportunity to earn money based on their skills of presenting a product or talking about a service.
Key Takeaways
● Affiliate marketing involves different individuals (affiliates) who promote your business and refer potential customers in exchange for a commission.
● Affiliate marketing on social media platforms is a lucrative source of income for influencers today.
● On social media platforms, affiliate marketing can be done via posts, videos, reels, story uploads, live videos, etc.
● Tapfiliate is an excellent software to manage your conversions and commissions as an affiliate marketer.
● Three essential things that are part of an affiliate marketing program are the sales process, the target audience, and the ad type.
FAQs
1. How much money do affiliate marketers usually make?
According to Glassdoor's affiliate marketing stats, affiliate marketers can earn anything in between $37,000 to $71,000.
2. How many followers are required to become an Amazon affiliate?
To become an Amazon affiliate, you need to have at least 500 followers organically and a public account. After you have signed up for the affiliate program, it takes about 180 days for your account to get verified and approved by Amazon.
3. Which are some of the best affiliate programs?

● Reseller Club
● BigRock Affiliate
● DGM India
● Yatra Affiliate
● Admitad
● Amazon Associates
4. What social media platform is the best for affiliate marketing?
Facebook is deemed the best platform for affiliate marketing, as it is a place where brands can get organic and unpaid for promotion. Gradually Instagram is leveling itself up to Facebook's popularity in this sphere.