Marketing
7 Unforgivable Sins of Digital Marketing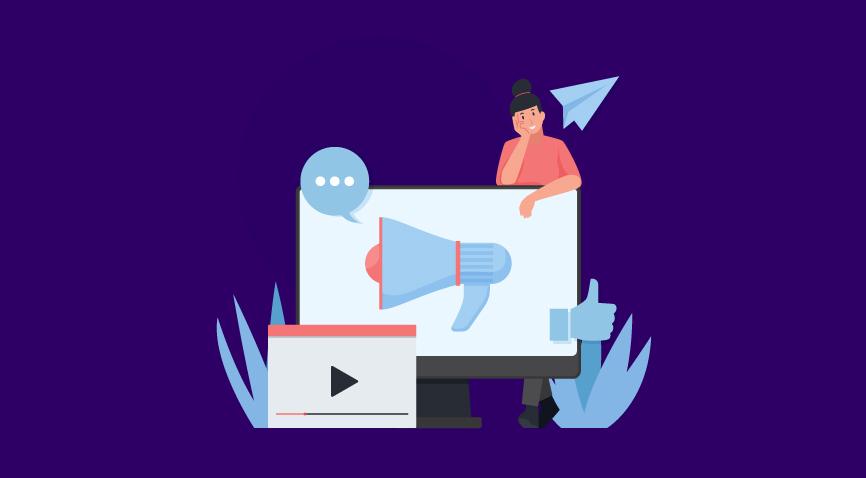 Digital marketing can be fruitful for most businesses. However, you have to be doing it correctly. Here are seven unforgivable sins of digital marketing.
The world is going digital rapidly, and you can't ignore digital marketing if you want your business to grow. However, you commit unforgivable sins of digital marketing. These "sins" could be defined as being so terribly off the mark that they can not only damage your brand/business but also end up being destructive. Read on to save your business from these deadly unforgivable sins.
7 Digital Marketing Mistakes to Avoid
1. Not defining your audience
You cannot talk to everyone out there. You might get tempted to target a wider audience. However, focussing on specific groups is an important aspect of your digital marketing strategy to help your business grow. That's because not everyone will be interested in buying from you.
Knowing your customers well will help you develop a killer digital marketing campaign. You will know them better if you focus on a smaller target group rather than talking to everyone.
You can develop buyer personas. Define who your audience is, their pain points, and where they spend most of their time. According to the Content Marketing Staffing & Tactics Study, 63% of marketers say that having a buyer persona helps you understand your target audience better. Thus, you can form strategies to get the maximum returns.
2. Focusing on every social platform out there
Don't bite off more than you can chew. Trying to focus on multiple social platforms might backfire. Instead, find where your audience spends most of their time and focus on that platform.
If you are in the B2B domain, you can prioritize LinkedIn and Twitter. But, if you are a B2C company, you can focus on Facebook, Instagram, and Pinterest. However, that doesn't mean you can't build your presence on other platforms. Start with one platform where your target customer spends most of their time. You can then expand to the others.
3. Poor quality content
Good content is essential in a digital marketing strategy and is what holds the customers. You can't afford to compromise on its quality. Create quality content that they find useful and engaging.
If your audience finds your content boring, they will never return for more. So, make sure you do your research well. You can experiment with various forms of content to see what works the best for your audience.
Pro Tip: Educate and entertain your audience through your content. That will make them come back for more.
4. Being lazy with content distribution
Laziness in distributing your content can cost you a lot. Share content regularly and carve a place for yourself in your customer's minds. Make sure you distribute the content across the right channels. What is the use of creating content if your target audience can't see them? When creating and sharing content, remember that consistency will get rewarded.
5. Losing patience and giving up
Digital marketing is not magic. So, it won't bring you instant results. Don't get frustrated if your initial digital marketing strategy doesn't work out. Learn from your experience and continue experimenting.
Even if you don't get instant results, you can form deep relationships with your customers. That will pay you off in the long run. After all, your customers need to know and trust you before making a purchase.
6. Not addressing the pain points of your customer
You might be super active on social media platforms. You never miss a single day to post something insightful or funny. But what is the use of your content that does not address your customers' pain points?
Unless you focus on the problems your customers are facing, how will they trust you to solve those? Pinpoint their pain points and show how you can help them. You will see the magic when you consistently create content centered around their pain points. Your prospects will flock to you to know more.
7. Not engaging with your audience
Not engaging with your audience is one of the most deadly digital marketing mistakes to avoid. You might put out helpful content, solving the problems of your target audience. But, is that all? What if your audience has more questions?
It is crucial to respond to the comments of your audience. That will build trust and deepen your relationship with them. At the same time, it will boost your engagement and help increase your organic reach.
You can also conduct live sessions to interact with your customers and answer their questions. That will position you as an authority in your field, thus boosting your credibility. And, people love to buy from an expert who cares about their problems.
Conclusion
Now that you know the dreadful digital marketing mistakes, you can work on avoiding them. A good digital marketing strategy can take your business to new heights. So, don't just start randomly. Plan, strategize and see the magic.
FAQs
1. How do you determine the success of your digital marketing campaign?
You know your digital marketing campaign is a success if you achieve the desired results. It can be generating more leads and sales or building a relationship with your audience.
2. How much do businesses spend on their digital marketing?
It is estimated that global spending on digital marketing will reach $ 146 billion by 2023. It means businesses are dedicating a large portion of their spending towards digital marketing. However, you must be careful and avoid digital marketing mistakes to get returns.