Video
6 Video Marketing Statistics for 2023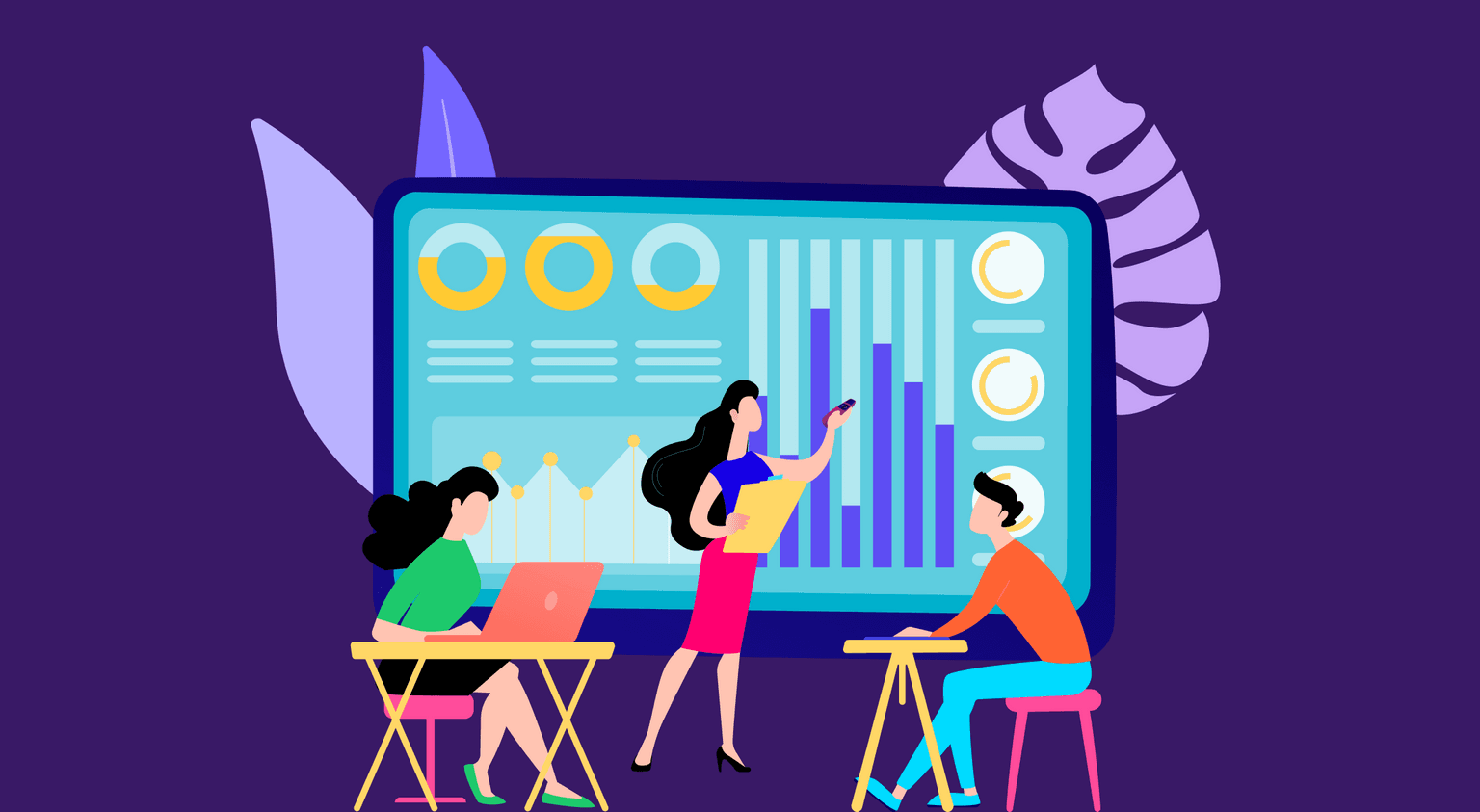 Video marketing statistics can offer marketers great insight into the world of video marketing. Let's take a look at some of the marketing statistics for 2023.
HubSpot's 2023 report says videos have the maximum RoI among all video formats – 25%! And 50% of marketers are already leveraging it, with 24% planning to increase their investments. 2022 saw many businesses launch video marketing campaigns. However, 2023 will be when small businesses will also have to dip in the video marketing pool. Also, the game will level up for all, whether big or small.
Let's learn more about the latest video marketing statistics and their impact on the industry in 2023, fortified with the most recent statistics and experts' predictions.
Video Marketing Statistics Impacting 2023
1. Live videos will increase 15X!
Live streaming accounted for less than 1% of total internet traffic in 2015. Quite surprisingly, it inflated to 18% in 2022! Isn't this a factor strong enough to signal how vital video marketing will be in 2023?
In a Wave Video blog, Ross Brand says 2023 will be the year to monetize live streaming through live shopping. Amazon Live will get more traction, and other retailers might join the bandwagon. He further says influencers selling products over live streams on platforms like Instagram and Pinterest would also increase.
He explains that live streaming allows buyers to watch, listen, understand, ask questions, engage, and finally purchase directly! He terms live shopping as the direct monetization of live streaming.
You can also utilize live streaming, like hosting a live event, a Q&A session, or an interactive interview with your executives. Another option is to go live with some behind-the-scene processes or provide a live product or service demonstration. You can also promote with influencer live shopping videos if you have the budget.
2. Short vertical videos will reign.
Short vertical videos will reign the video marketing landscape. The average person's attention span has decreased to 8 seconds. The popularity of short vertical video apps is increasing. Apple reported TikTok was the most downloaded app of 2021. YouTube replaced Facebook in driving consumer behavior in 2019. But TikTok can replace YouTube soon enough.
Instagram is also not far behind. Instagram stories had 500 million active users in 2019. Also, one-third of the most-viewed stories are posted by businesses. Another stat says 50% are more interested in a brand after watching its ad on Instagram.
Moreover, clues are everywhere. All Instagram videos are reels, which are vertical videos. YouTube is promoting YouTube shorts, again a vertical video platform. TikTok is solely built for vertical videos. And LinkedIn and Twitter might be thinking along the same lines. The best part is that they can be comparatively cheaper, have an enormous audience, and have a vast scope for creativity.
3. Real-life connections will cloud over sales-y pitches.
A Hubspot survey says 30% of marketers are already creating content that depicts their brand values. It has excellent RoI, and 16% of the marketers surveyed said they want to experiment with it in 2023. These video marketing stats are super insightful.
Another important observation of the survey was that 89% of marketers invested in humane branding plan to maintain or increase their investments. The same survey also revealed that of all the marketers invested in direct selling on social media platforms, 12% plan to decrease their investment.
Post-COVID, customers are more sensitive toward the humane angle of branding. Thus, going personal is the way!
4. User-generated content and other raw forms
A Stackla survey reports that 79% of people believe UGC content highly impacts their buying decisions. This is up from 60% in 2017. The same study also says up to 56% of people are looking for UGC photos and videos.
Adam Payne says UGC vlogs and personalized videos will become more prevalent in 2023. They connect with people on a more personal level. Since many people do not trust brands, going personal can be a good way!
5 LinkedIn videos will grow, especially for B2B!
According to a Hubspot survey, LinkedIn is the top 6th social media platform that marketers leverage. About 33% of marketers leverage LinkedIn for their business. The same study says LinkedIn is the only platform with a higher share of B2B marketers than B2C. At the same time, other platforms have almost the same percentage of B2B and B2C marketers.
Wyzowl reported that 68% of marketers plan to use LinkedIn in their marketing efforts in 2022. And with the LinkedIn video getting good traction, this will likely increase in 2023.
More video marketing stats published by LinkedIn say LinkedIn video gets 5X more engagement than text posts. At the same time, LinkedIn Live videos get an impressive 24X more attention!
So, if you feel LinkedIn is a suitable platform for connecting with your audience, LinkedIn
video and live videos are the way to go.
6. Its time to pay heed to video SEO
With the increasing popularity of video marketing, another notable trend is video SEO.
TikTok is adding notable search features like longer search-friendly captions, location tagging, a prominent search box, and a 'local' feed. And marketers expect more to come in the future. Add an in-app payment feature to the sophisticated search app, giving you an excellent social commerce example.
Google introduced the Featured videos section in 2018. And since then, there has been no looking back. Videos continue to gather near top rankings on Google SERPs. In 2021, 86% of total traffic from a computer was through the Google search engine. Furthermore, 94% of all internet searches in December 2021 were from Google-owned websites and devices – thus making YouTube a huge deal.
Research from Backlinko found various interesting facts about YouTube SEO.
The research shows that a count of comments, likes, views, and shares is integral to higher YouTube rankings. Also, 68.2% of YouTube first-page results are HD videos, and the average length of first-page videos is 14 minutes and 50 seconds.
Isn't this a good enough reason to believe video SEO leads to better visibility and, eventually, effective marketing?
Wrapping Up
All of the above trends, from short vertical videos to video SEO to brand humanizing, are the current state of video marketing in 2023. However, we suggest you pick only the strategies relevant to your objective.
Undeniably, video marketing is an unavoidable channel now. And those who hop on fast and correct will make it first. And the above video marketing stats support this fact.
FAQs
1. What will be the size of the Live streaming market by 2027?
It will amount to US$156.73 Billion by 2027, while it was $28 billion in 2020.
2. How are the business video views shared among all video platforms?
60% of businesses say their primary viewership comes from YouTube, 26% from TikTok and Instagram combined, and 13% from their business website.
3. What is the ROI of video format?
It is a whopping 25% more than any other media form.
4. Which social platform has the highest ROI?
Facebook has the highest ROI. However, YouTube and TikTok will grow more in 2023 than Facebook.
5. What is the best way to keep brands on top of people's minds?
63% of marketers say video is the best way to keep brands on top of mind.