Guest Post
6 Tried-and-Tested Ways to Build Social Referrals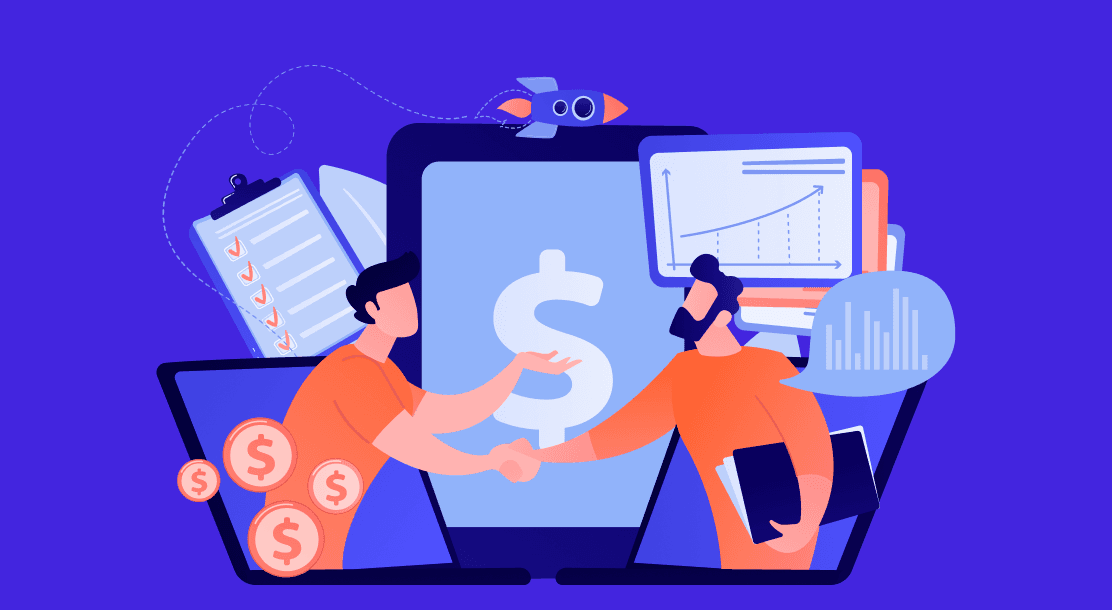 It is no secret that social referrals help companies get new leads and drive sales. It is the best way to get rewarded by a customer when they recommend you to others. This indicates they are happy and satisfied with your brand. In this blog, we highlight some crucial tips to build your social referral campaign.
Why Make Referral Marketing a Part of Your Customer Acquisition Strategy
The biggest reason why companies still opt for word-of-mouth marketing is that it works like a charm. It helps you build a significant amount of social proof. As per research by the Wharton School of the University of Pennsylvania, customers acquired through referral marketing deliver high value.
Referral marketing is all about convincing your present customers to spread a positive word about your brand, so that your prospects can connect with it too. Social media referrals, in particular, majorly rely on rewards and incentives to drive the acquisition process.
The referral process is proven to be one of the most effective ways to attract new customers, retain present customers by offering them loyalty bonuses, and drive online sales.
Moreover, social referrals can go viral on popular social media channels, helping you drive sales.
What Referral Statistics Show
60% of marketers say that social referrals help fetch a high volume of leads. (Social Media Today)
71% of users are more likely to make a purchase based on a social media referral. (Get the Referral)
78% of marketers say that customer referral programs spawn excellent leads. (Social Media Today)
6 Helpful Tips for Creating Social Referrals
Let's dive into the process of building an effective social referral strategy to drive sales.
1. Prioritize customer experience
Before you start planning a customer referral program, ensure that your current customers are valued for their loyalty. If they are unhappy, why would they recommend you to their fellows?
Source
Unhappy customers are the reason that a business is stagnant. You need to create a satisfactory customer experience, so that your users can help you acquire more consumers. Be proactive in solving any issues they may have, and make sure you make them feel special by providing them with exclusive benefits.
2. Look for quality-control metrics
Sometimes due to a glitch in the configuration, customers are unable to receive their incentives, which can lead to an unhappy buying experience. All of this can have a drastic impact on your referral marketing strategy. Using AI-Powered customer referral solutions, you can ensure all your customers are rewarded timely and efficiently.
3. Have a proper incentive structure
Firstly, incentives can be monetary or non-monetary. Customer referrals require a good incentive structure because it's you who is in need of acquisition. Thus, to convince your customers to spread positive word-of-mouth, you will have to follow an accurate flow of incentives and rewards.
The straightforward way of rewarding customers is through money. Offering them cash value for every referral acclaimed will be worth their time and effort. You can also opt for non-monetary rewards, such as loyalty points, pre-sale access, or discount offers.
4. Consider double referrals
The best way to get qualified leads is by opting for a double referral structure. It delivers value and loyalty. This is when both the referring and referred party are presented with some reward value. Strong and valuable double incentives motivate users to engage with the brand more.
5. Keep your offer relevant
Remember, customers will only offer you support if they get something valuable in return. Thus, you need to create customized offers. Researching your target audience's needs and buying behavior will help you analyze what they are looking for and what kind of incentive will make them refer your product to others.
6. Strike while the iron is hot
Your customer will be the most excited about your product right after they make the purchase. If they are connecting with your brand, they are likely convinced that you are the best choice for the investment, making this the perfect time for you to ask for the referral.
You can be subtle with the process and ask them follow-up questions about their buying experience. This can be followed by a tempting referral request. Taking this road will help you to generate maximum sales and acquire a high-end audience.
To grow a business, you need new customers. And with today's cut-throat competition, you need strategies that will work. Social referrals are one of the best and most cost-effective strategies that have helped businesses generate exponential sales. Thus, concentrate on offering your customers high-end services so that they can refer others to you without an ounce of doubt.
Shagun Sharma is a freelance content writer by day and a binge-watcher by night. When not writing, she can be found traveling, listening to music, or enjoying the calmness of the hills.