Content
5 Effective Ways To Humanize Your Brand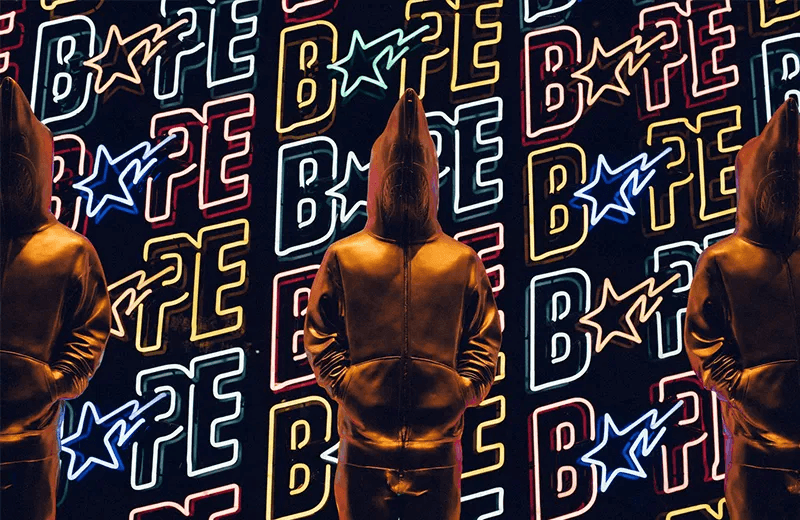 Table of Contents
How to Humanize your Brand?
Key Takeaways
Conclusion
FAQs
There are a lot of brands for every product, which has led to massive competition. Humanizing a brand helps it stand out among the crowd, and it can win users' hearts. Brand humanization generally happens when marketers get so deeply involved in the brands that they forget to teach about it and just start selling it, making the brand's marketing sound automated instead of humane. When a brand is more humane, users find it more authentic relatable and can reach it easily.
How to Humanize your Brand?
Here are the 5 proven ways to humanize a brand along with some brand humanization examples:
Portray brand humanization by practicing it
Social media managers are not the only ones who need to show brand humanization to users, as merely projecting it won't be of any advantage. Instead of just sounding human, the firm should imbibe the brand in its own culture, for a much better impact.
To humanize your brand, it is essential to avoid restrictive social media policies that hamper the team's creativity and personality. The company should make an investment in the employees and make them aware of social media marketing's do's and don'ts. Letting them get associated with the brand, adding checkmarks beside their online handles and similar steps can turn them into amplifiers who will play a major role in promoting the brand and creating a special place in the hearts of the people.
Avoiding cognitive bias
In certain cases, it happens that the marketer's high knowledge of the brand creates a gap between the audience and the brand as the audience may not be as knowledgeable. This necessitates the need for monitoring the marketing campaigns and ensuring that the intended information is well communicated to the target audience. Thus, if they are unaware of certain aspects of a brand, they can be informed about those aspects in detail.
Another thing to be taken care of during humanizing your brand is to gather information about the background of a target group, which will enable marketers to communicate with them in a friendly manner. Such kind of personalization will create a significant impact on the users and after using the brand, they might turn into loyal customers.
Sharing realistic information about the brand
While humanizing a brand, marketers must keep in mind to provide realistic information about the brand instead of bragging about things that may not be entirely accurate just to sell it because consumers can identify this quite easily and this will only harm the brand image at a later stage. Even if certain people get into the trap of fake promises of a brand, this effect won't last long. Once they identify the shortcomings and the bogus claims made to attract customers, they will immediately switch to another brand. In this way, the brand will never be able to win the target audience's trust.
The information given to customers, both current and potential, must be authentic, spark interest, and inspire the audience to opt for the brand. Popular faces can be used to humanize a brand to make it easy for the target audience to remember the brand by connecting with those famous names. Also, such persons can inspire and better motivate them to go for it.
Besides the above efforts, it is a good practice to present the people behind the scenes to the audience. For example, marketing efforts can include making a particular video for the target audience with the team working hard or having fun at the office. This will bring into the limelight the people who are behind all the efforts and thus portray the brand's human side to the audience.
Seeking feedback of the brand from the customers:
The best way to humanize a brand is to engage the customers thoroughly, which can be done by seeking their feedback. Their feedback's importance in enhancing the brand's value and relevance in serving the target audience better must be conveyed to them. In certain brands, there are chances that customers may dislike one or more aspects, which must be taken sportingly. Such negative feedback must be used to devise ways to eliminate the brand's shortcomings. Whether negative or positive, feedback has a significant role in developing the relationship between the brand and its consumers.
Social media is used by almost everyone nowadays, and therefore, it has a prominent role in humanizing a brand by reaching the target audience and connecting with them. This makes users feel that they form an essential part of the brand. But merely connecting with them on social media is not enough.
The brand's valid claims must be portrayed, and the posts must be informative enough to make users feel trustworthy. Blogs and videos demonstrating the benefits of a brand and how it efficiently fulfills its objectives will make the consumers aware of its importance, and they will start using it.
Key Takeaways
Sharing your story, struggles, journey in starting a blog is one of the best ways to humanize your brand.
To humanize a brand, be transparent and authentic. Relatability will get you tons of shares, likes, and retweets. If customers do not relate to your brand content, brand humanization won't work.
Always break down jargon while humanizing your brand. The most significant factor to keep in mind is to make customers understand the brand content. Try to talk like an ordinary person rather than a marketer.
Customer engagement is an essential factor in humanizing your brand. Your brand needs a distinct voice to stand out amongst a sea of others.
Create customer personas and conduct thorough keyword research to figure out the kind of content your target audience is looking for.
Conclusion
Humanizing your brand is one of the essential aspects of content marketing. Your content marketing strategy will fail if you cannot tailor your content to your target audience's needs. And empathizing and understanding your audience is also an essential part of humanizing your brand. The EMEI- Educate, Motivate, Entertain, and Inspire content model is ideal. To humanize your brand, make sure that your content distinctly brings out your brand personality.
FAQs
1. How to humanize your brand?
To humanize a brand, it must share valuable content and engage with its audience. A solid social media presence would solidify the brand's reputation. Creating thought leadership content is the best approach in humanizing your brand. It builds credibility establishes your brand personality. Always avoid jargon when creating content.
2. How is content marketing related to humanizing your business?
Content marketing is one of the essential aspects of humanizing your brand, especially blogging and social media content. Your content establishes your brand values. And your target audience understands your brand through your content. To humanize a brand, your content must be authentic and transparent. Post about your employees, your brand story, behind-the-scenes of content production, and so on.
3. What are the elements of content marketing?
Some  of the essential elements of content marketing to note while humanizing your brand are as follows:

– Brand guidelines
– Marketing objectives
– Market research
– Content personas
– Content-market ratio
– Customer journey mapping
– Content process
– Timelines
– Resources in hand
– Internal communication plan
– Content calendar
4. What is a content marketing strategy?
A content marketing strategy is not only about publishing content. It is intricately linked to humanizing your brand, which in turn would contribute to your business revenue. You have to maintain a consistent posting schedule, tailor content to your target audience and platform needs, and take care of the distribution channels.
5. Is humanizing a brand worth it in 2022?
Humanzing a brand is of utmost importance in 2022. In a post-pandemic, hyper-digitalized, increasingly-distanced world, we cannot create a community of loyal followers if we do not humanize our brand. If your brand cannot bring together people and get them talking, you cannot stay relevant for a long time. Publish meaningful content to prove to your audience that you are an expert in your niche. Incorporate storytelling and humor to make your content more authentic and relatable.