Translation
5 Best Online Translation Services For Your Business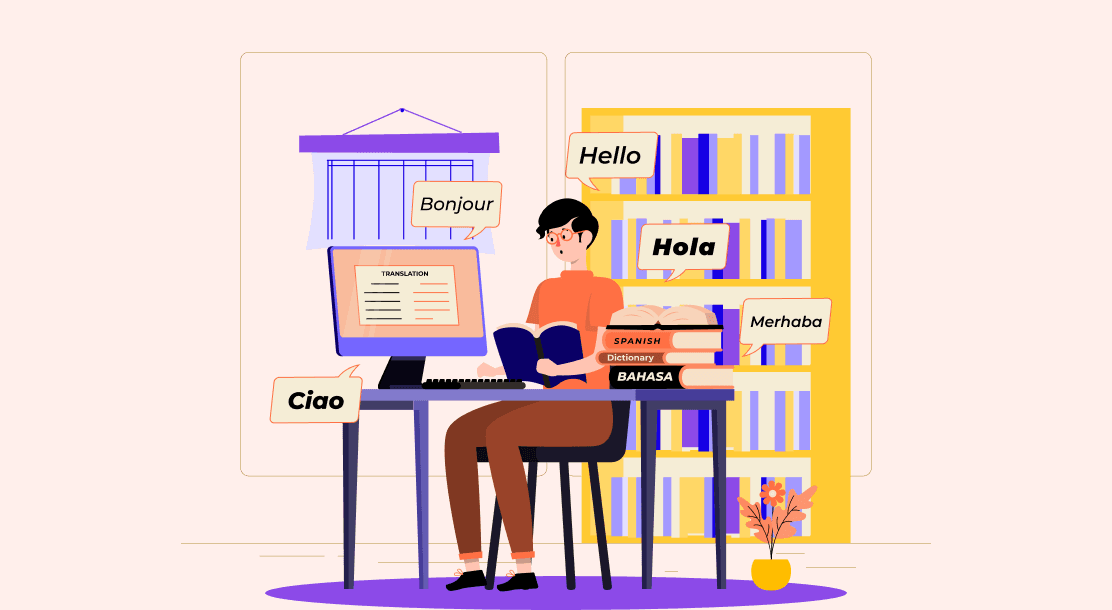 This blog post lists the best online translation services that help businesses translate content from one language to another quickly and accurately at affordable rates.
This blog post aims to introduce the five best online translation services that employ top online translators to ensure 100% accuracy. Today, organizations are venturing to cross national borders to expand their businesses.
However, it is challenging for businesses to communicate with customers in each country because language is one of the most significant barriers. Consumers in each country wish to interact in their mother tongues, and although they are willing to shop online, they want to read the product or service descriptions in the language they understand.
Because of such great demand in the market for communicating in different global languages, there is always a perpetual demand for the best online translator who offers high-quality translation services. Local customers prefer connecting with products and services with a touch of local flavor and culture. Hence, localization is in high demand, leading to the need for the best online translator to help enterprises connect with locals in each region.
With globalization prompting organizations to spread their wings and expand operations globally, internalization is the order of the day. Today, products and services are designed for an international audience, and languages and cultures play a crucial role in penetrating global markets.
Localization is the linguistic and cultural adaptation of language in foreign markets, and translation is the conversion of text into the local language to make it easily understood by the locals.
How can Online Translation Services help Businesses?
Any company planning to expand operations globally must adapt to localization to reach its target audience. Localization is closely connected to globalization and follows it as a logical step. If you plan to go global, you must create a product that easily adjusts to the needs of different customers in different countries.
Translation plays a critical role in helping you localize. Top online translators can help bridge linguistic barriers between nations, build strong connections, and communicate in a culturally acceptable manner. In short, high-quality translation services can help your product become highly relevant in the global markets you target.
Take, for example, Mcdonald's or KFC, which are present in over 100 countries. They are multinational companies that add local flavor to their cuisine and present menus adhering to local tastes and preferences. As part of their branches in Israel, they make it a point to serve kosher food on the Sabbath and national Jewish holidays.
Companies using the services of the best online translator find it easy to localize in a globally interconnected world. The companies offering high-quality translation services help you penetrate new markets quickly, making it easier to build a consumer base and establish the business globally.
The 5 Best Online Translation Services
1. Google Translate
Google Translate is one of the most popular translation services available online. It is easy to integrate this tool with Google Chrome. You can also integrate it with certain Android apps. Google Translate is so popular because it supports 109 global languages and its auto-detect setting lets you translate any webpage or text you paste, into the language you prefer, within minutes.
The software also allows you to download language packs that you can use offline, which is great when you are on the go. An additional feature is an audio component that lets you hear the exact pronunciation of hard-to-pronounce native terms. However, there may be better choices than Google Translate for translating cultural texts because the essence may be lost in the process.
2. Linguee
Linguee is more of a search engine than a translation service. It is a high-quality translation dictionary suitable for translating text or files you upload. If you type any word in a language, Linguee not only translates it but shows examples of how and where to use such terms.
Unlike Google Translate, Linguee lacks audio translation capability, and you cannot learn how to pronounce a specific foreign term. It is suitable for people who have a basic understanding of a language and are looking to translate complicated words in that language. In short, Linguee is a multi-language dictionary you can use to translate words or phrases from one language to another.
3. WordLens
WordLens is a product of Quest Visual, a Google acquisition, and it may have similar translating features you find on Google Translate. WordLens has been popular since 2010, and its iPhone and Android apps offer real-time translation via phone cameras. Merely scanning the document you need to translate is sufficient to translate it into the language of your choice.
However, it is like any other tool of its kind and has certain drawbacks. It is a high-quality translation tool ideal for translating menus, printed texts, road signs, banners, etc., in foreign languages you are not proficient in. The best part is that it is free, just like Google Translate, and you can download it and start translating instantly.
A slight drawback is that WordLens can be used to translate just 27 languages and is not best suited to translate culturally accurate text. An additional plus point is WordLens can be used offline and is best suited for frequent travelers.
4. Gengo
Gengo is one of the best online translators offering high-quality translation solutions. With a customer-satisfaction rating exceeding 97.6%, Gengo has a team of top online translators comprising individuals chosen after rigorous tests. You can expect error-free translation as the translators go through a test process involving several phases, including multiple-choice tests and written exams designed specifically for each translator.
Gengo supports translation in 35+ languages and over 70+ language combinations. The firm offers standard and advanced services in translation and is diligent about maintaining turnaround times. This is one of the best online translators that claims to complete short requests in 15 minutes, one of the quickest by any standard.
5. Blend Express
One of the top online translators, Blend Express is a professional translation service provider offering high-quality translations in over 120 languages. This company offers professional online translation and editing services and promises affordable rates with fast turnaround times. They undertake projects of any size in any subject, and the results are guaranteed.
The company assures that small translation projects will be completed in an hour, hence the former name, One Hour Translation. Their language experts offer professional online translation services clubbed with localization solutions that help speed up projects to complete them on time.
In the End
Today's world is so interconnected that the ability to translate content from one language into another as quickly as possible is valuable for several multinational corporations seeking the services of professional online translators. Such corporations look for accuracy, affordable rates, and quick turnaround times from high-quality translation service providers.

The best online translation services are a great way to get your content translated in such a situation!
FAQs
1. What is an online translation service?
An online translation service or platform allows you to produce high-quality translations from one language to another quickly and accurately. The service may deploy specific built-in quality assurance tools, such as term glossaries and translation memory, to prepare static web copy, articles, reports, presentations, guides, product descriptions, and many more.
2. How do I know if a translation service is good?
It is easy to identify a good translation service as it ensures excellent grammar and punctuation, two essential ingredients that make content engaging and readable. A high-quality translation service not only focuses on content quality but also maintains the turnaround time and delivers on time. 

Another significant trait to look for in top online translators is how well-equipped they are to provide culturally accurate translations.

3. What are the benefits I can accrue from the best online translator?
According to translation experts, the best online translator can provide services that allow two parties from different countries to communicate quickly and exchange ideas with absolute clarity. Top online translators are adept at breaking down the spoken word and translating them to present in a document form.

4. How can a translation service help with my communication?
Besides enhancing communication, a top online translator can help bridge the gap by conveying accurate information to a local person in an understandable language. They act as bridges between languages by using systematic, comprehensive, and tested methods suitable for countries across the globe.