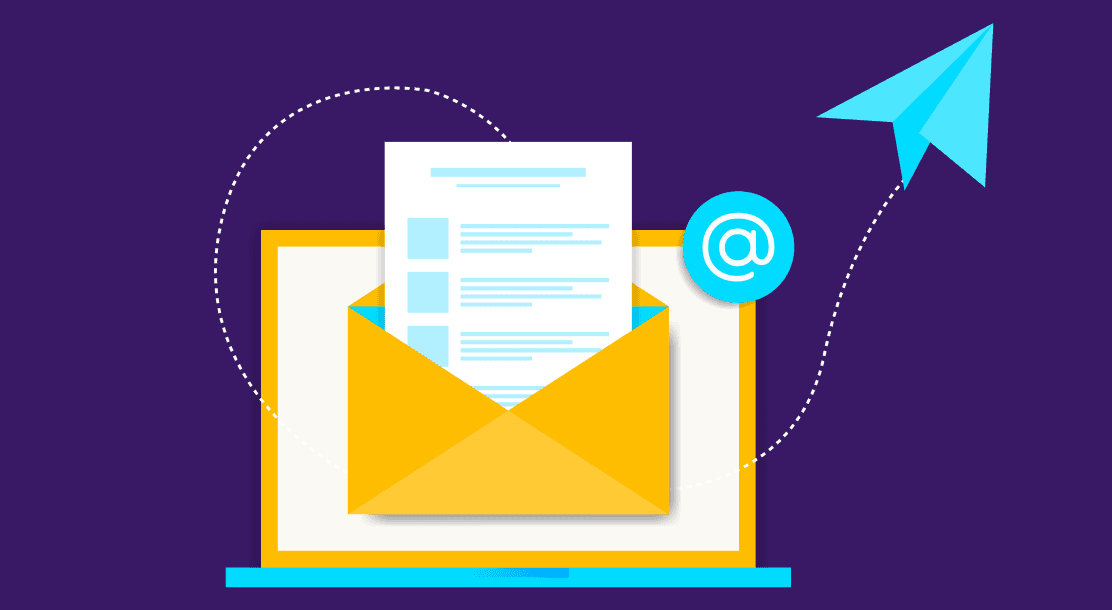 Do you want to increase your engagement rates through email marketing? Let's take a look at some interactive content examples that can help you in this process.
Interactive content is gradually changing the way brands are engaging with their customers. As redundant as the idea of marketing through emails sounds, it is actually picking pace as a trend in marketing, whereby emails are being made more lucrative and engaging. There are several interactive content examples in the form of email campaigns and newsletters. Traditional email marketing techniques are being tweaked and transformed to engage the readers.
In order to cut through the clutter, it is essential for businesses and brands, whether big or small, to lure in customers as well as keep them hooked, by constantly churning interesting and novel content. That is exactly what interactive content does.
Why Is Interactive Content Important?
Interactive email content is a relatively new practice in marketing. Before we move on to the significance of including interactive content in emails, it is essential to understand what the phrase "interactive content" stands for. Any type of content that supports user interactivity and allows the user to swipe, tap on, or interact with the site or the message is known as interactive content. One of the most commonly used interactive content examples is email newsletters with GIFs. Gmail, AOL, and Microsoft are known to support interactive emails.
There are several advantages of using interactive content in email marketing. To begin with, customers are extremely fond of emails that give them an opportunity to be involved in the message. Interactive content generates conversations between the brand and its customers. This, in turn, boosts brand loyalty, as the customer feels included or acknowledged by the brand. It directly leads to higher lead generation rates than any amount of static email content ever can.
If you want your emails to receive more clicks and conversions, as well as enjoy increased shareability, including interactive content in emails is a good idea. Interactive elements, such as GIFs, puzzles, games, countdowns, etc., make your emails come off as entertaining and informative, instead of just a set of buying instructions. In the long run, emails with interactive content can help your brand in remarketing and re-engaging.
10 Examples of Interactive Content in Emails
Let's take a look at some interesting examples of interactive content used in email marketing.
1. Nike
Nike perfectly knows how to market its new products. It is known for using dynamic imagery and creative backgrounds that complement those images. Nike's emails are not crammed or cluttered with too much information, making it visually easy for the reader to understand and spot the message the email is aiming at.
In the example above, you can see light animation and 3D visuals the brand has used expertly.
2. Amazon
Amazon's marketing emails have surveys and rating forms embedded within them. This is to ensure that the customers are satisfied with their service, and that all grievances are resolved with ease.
The request forms for ratings are an easy and effective way to engage users. While many may not be open to answering a full-blown survey, they'd be open to giving ratings, as that activity is less time-consuming.
3. Netflix
Netflix does customer emails in a really unique way, with the use of cinemagraphs. Cinemagraphs are a mix of photographs and videos that have a responsive template. This, in turn, compels the customers to respond to the content of the email. Although only a part of the image is moving, the entire cinemagraph appears to be like a video that's on loop. Netflix's use of cinemagraphs is a top example of interactive content used in email marketing.
4. Forever 21
Forever 21 has used the concept of scratch cards embedded within the email. What makes it one of the best interactive content examples is that it not only engages with the offers, but it does so in a unique way. Instead of simply advertising its offers, the brand managed to find an innovative way to do so, keeping readers hooked.
The email has three scratch cards and a discount offer. When the reader scratches the cards, the offer inside them is revealed. This is a great way to grab the attention of the viewer.
5. GAP
Using games is a great way to make email content interactive and engaging for the viewer. Gamification is picking up pace, and more and more marketers are incorporating it as a way to engage users to greater levels. In essence, it means incorporating elements of gaming into a marketing strategy to garner more views and engagement.
It is a popular email design trend these days, but at the same time, sophisticated gaming is not a feasible choice for every brand. Therefore, it may be a good idea to approach an experienced design service to take care of the process. Plus, you can take cues from the above wheel of fortune devised by GAP.
6. British Airways
British Airways came up with an interesting idea to make its email content way more interactive than its competitors. They added a countdown timer that allowed the users to keep track of the time left until the sale ended. This was done in order to encourage customers to book their tickets within a given frame of time. The ticking timer worked as a boost to take action. Even the combination of colors used in British Airways' countdown email worked as a visual stimulant to compel the viewer to take action.
7. Crate & Barrel
This brand makes use of shopping carts to smoothly slide its customers into the shopping process, without making them consciously realize what action they are performing. A
number of brands are doing that nowadays. Customers can add things to the cart, manage the cart, as well as initiate the complete transaction within the email itself. Crate & Barrel even displays options and packages within the email. Then, the customers are taken to the landing page so that they can finalize their purchase from the site.
8. CompTrain
With a black-and-white color scheme and video embedded within the email, CompTrain is one of the excellent interactive content examples to observe and learn from. Their video entails details of their training program, which is designed to help athletes train and achieve.
9. Artifact Uprising
Vouchers are also an interesting method of luring customers via email messages. Artifact Uprising, in one of its email messages, offered $10 vouchers to people who took a live survey on the website of the brand. This also acted as a CTA button that encouraged the customers to engage with the text of the email and respond in the form of concrete action.
10. Helzberg Diamonds
Customers like being rewarded for their effort, and Helzberg Diamonds used this as a smart method to bring in more conversions via their emails. Their email template was a mix of white and magenta, and was visually pleasing, with a clear and legible font. A survey was linked within the email, and if consumers filled it, they could win a $200 gift card.
Key Takeaways
Interactive content can be defined as the type of content that supports user interactivity and allows the audience to swipe, tap, or interact with the site or the message.
Interactive emails make the customers feel included and acknowledged by the brand, thereby boosting brand loyalty.
Some examples of interactive content include games, quizzes, GIFs, puzzles, polls, surveys, and more.
In the long run, emails with interactive content can help your brand in remarketing.
It is a good idea to not clutter the email with too much text. Instead, add interesting backgrounds and interchanging images to balance the visuals in the email.
Interactive features embedded within an email are a new trend, but have already proven how effective they can be. There are several interactive content examples that have made great use of games, puzzles, quizzes, videos, GIFs, cinemagraphs, and much more. Incorporating some of these elements in the right balance is a surefire way to engage customers.
FAQs
1. What are some tips to create an interactive email?
In order to create an interactive email, you can include videos in it, add a poll or a survey, gamify the contents of the email, make use of image carousel features, add scratch cards and GIFs, etc.

2. How to write relevant email content for your readers/customers?
It is essential to know your target audience or readers when crafting an email message for them. To make the email relevant to the customers, write specifically for that target market, using clear, actionable language. It is a good idea to personalize the email message and prioritize clarity.

3. What is an interactive newsletter?
Interactive email newsletters are a hot market trend in the world of email marketing currently. They engage people better by creating personalized and dialogue-like experiences. They contain interactive elements (some of which have been discussed above) that prompt a certain action from the receiver of the message. The most effective types of interactive email newsletters include surveys, infographics, games, product previews and reviews, etc. 

4. What are the four basic types of email marketing?
The four common types of email marketing are email newsletters, promotional emails, acquisition emails, and retention emails.