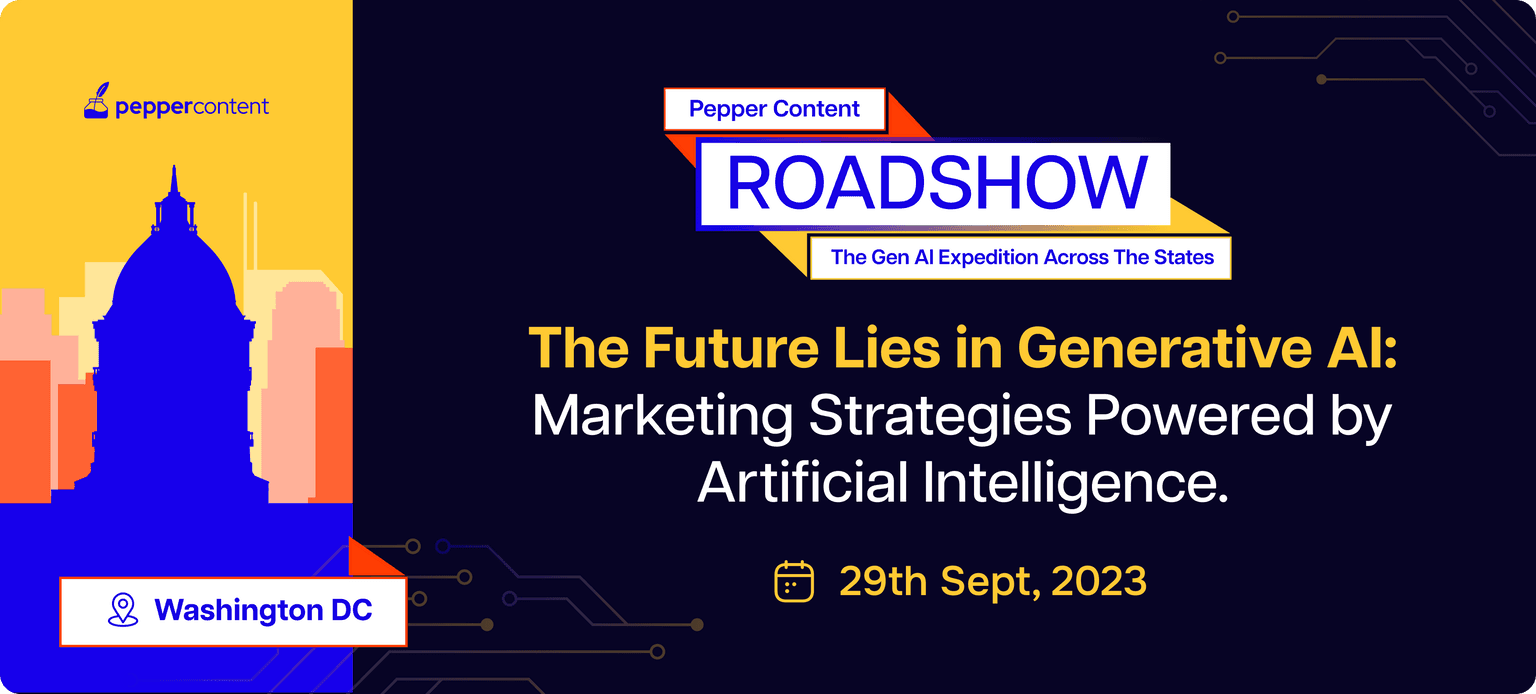 Pepper Content Roadshow | Washington Chapter
During this event, we'll be exploring the generative AI-led marketing revolution with global marketing professionals and unlock game-changing strategies in a series of roundtable discussions.
29th September 2023, Friday
Get Access To Recordings
About Session
Spend the night in Washington, DC, with Pepper Content, and investigate the potential for change in the marketing industry. Get ready to participate in talks about the use of generative AI in marketing and to meet marketing professionals at roundtable discussions, fireside chats, and other events.

Local vs Global: Tailoring SEO Strategies for Market-Specific Success
Examine the complexities of tailoring your content for local and global audiences, considering cultural factors and the influence of local search algorithms. Delve into this conversation to explore the challenges and strategies involved in reaching diverse audiences effectively, ensuring your content aligns with regional nuances while maintaining a strong online presence.
Key Takeaways
The Science Behind Generative AI: Understanding the Technology: Delve into the technical aspects of generative AI, from neural networks to algorithms, and how they generate creative outputs.

The Digital Transformation: Marketing in the Age of Connectivity: Explore how digital platforms have revolutionized marketing, creating new opportunities for engagement and customer interaction.

Authentic Networking: Cultivating Meaningful Connections: Explore the power of genuine networking, where authentic relationships drive mutual growth and opportunities.