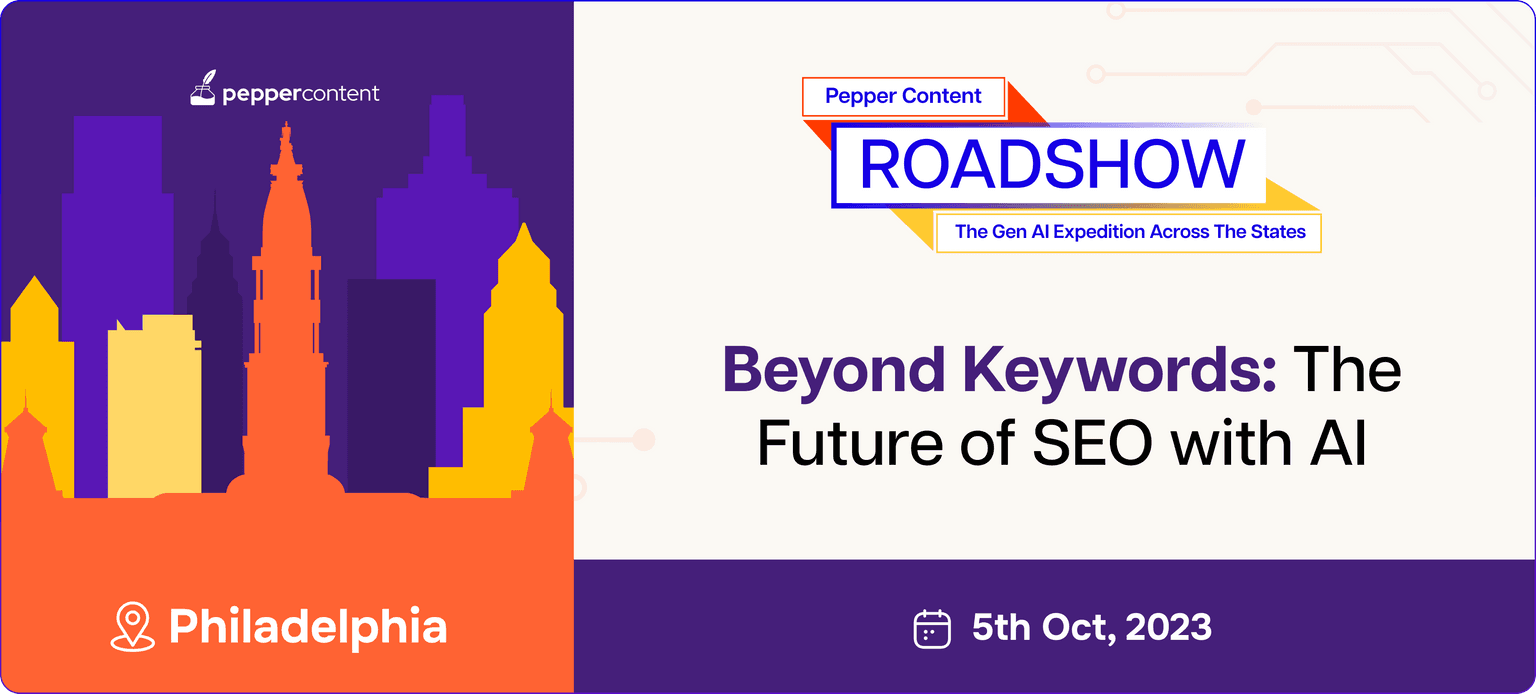 Pepper Content Roadshow | Philadelphia Chapter
During this event, we'll be exploring the generative AI-led marketing revolution with global marketing professionals and unlock game-changing strategies in a series of roundtable discussions.
5th October 2023, Thursday
Get Access To Recordings
About Session
Spend your evening in Philadelphia with Pepper Content to learn more about the possibility of the marketing sector shifting. Get ready to meet marketing professionals at roundtable discussions, fireside chats, and other events as well as to participate in debates regarding the application of generative AI in marketing.

Beyond Keywords: The Future of SEO
Explore the changing realm of SEO, covering emerging trends like voice and semantic search. This discussion delves into the evolving strategies and techniques needed to adapt to these trends, ensuring that businesses stay at the forefront of SEO practices and maintain visibility in the digital landscape.
Key Takeaways
The Art of Engaging Content Creation: Learn how to craft content that resonates with your target audience, stimulates conversations, and encourages organic sharing.

AI-Powered Content Personalization: Crafting Tailored Experiences: Discover how AI can analyze user data to personalize content, offering unique experiences that resonate on an individual level.

Data-Driven Content Strategies: Tailoring Content to Audience Needs: Learn how data insights can guide content creation, enabling businesses to address audience pain points and preferences effectively.