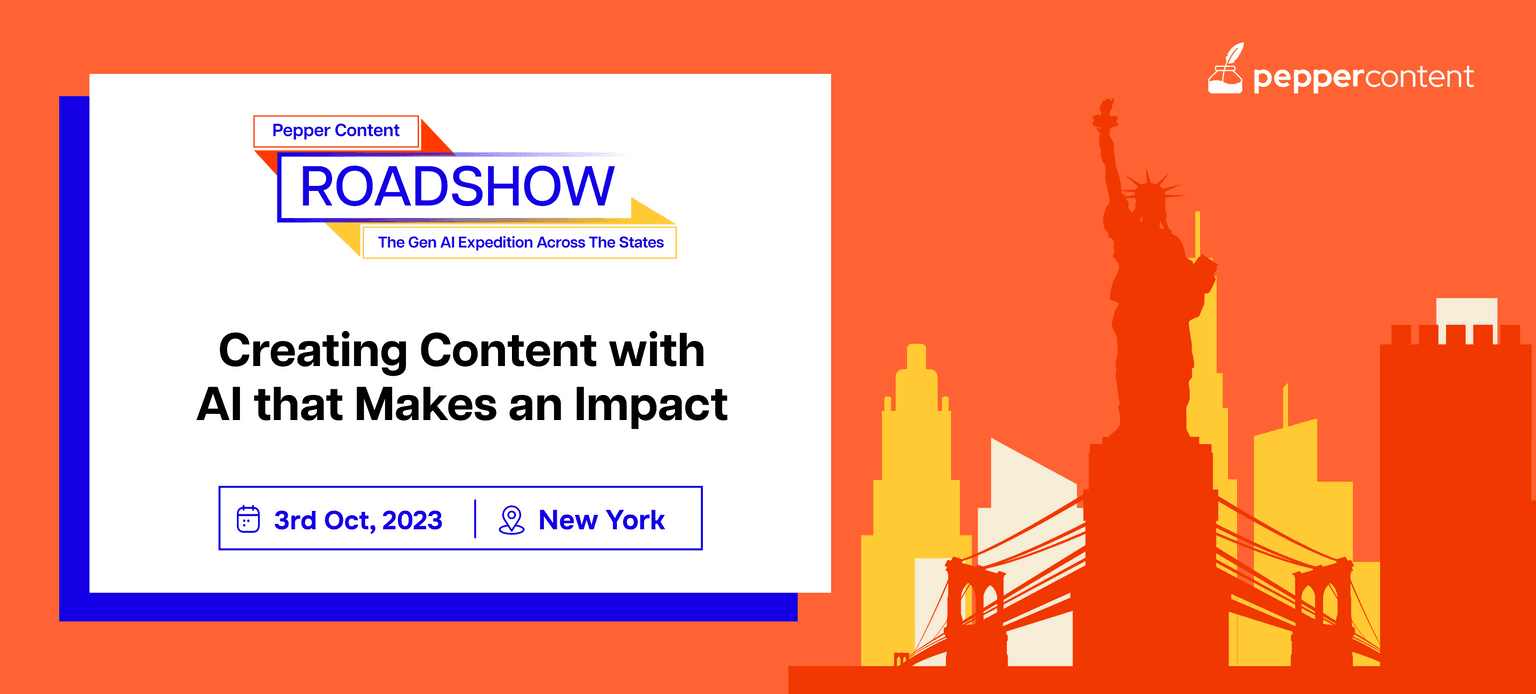 Pepper Content Roadshow | New York Chapter
During this event, we'll be exploring the generative AI-led marketing revolution with global marketing professionals and unlock game-changing strategies in a series of roundtable discussions.
3rd October 2023, Tuesday
Get Access To Recordings
About Session
With Pepper Content, spend the night in New York City and look into the possibility of transformation in the marketing sector. Get ready to meet marketing professionals at roundtable discussions, fireside chats, and other events as well as to participate in discussions regarding the application of generative AI in marketing.

Investing in Content: Budgeting for Long-Term ROI
Explore methods for effectively distributing your marketing budget to achieve long-term Return on Investment (ROI) from your content initiatives. This conversation delves into strategies for allocating resources wisely, ensuring that your content marketing efforts consistently yield substantial returns over an extended period.
Key Takeaways
AI in Creative Industries: Catalyst for Exploration: Explore how generative AI can be a powerful tool for artists and creators, inspiring new ideas and expanding artistic horizons.

Customer-Centric Marketing: Building Relationships in a Crowded Market: Discover how a customer-centric approach can help businesses build lasting relationships and foster brand loyalty.

Digital Networking Strategies: Leveraging Technology for Connections: Discover how digital platforms and social media can enhance networking opportunities and expand your professional circle.