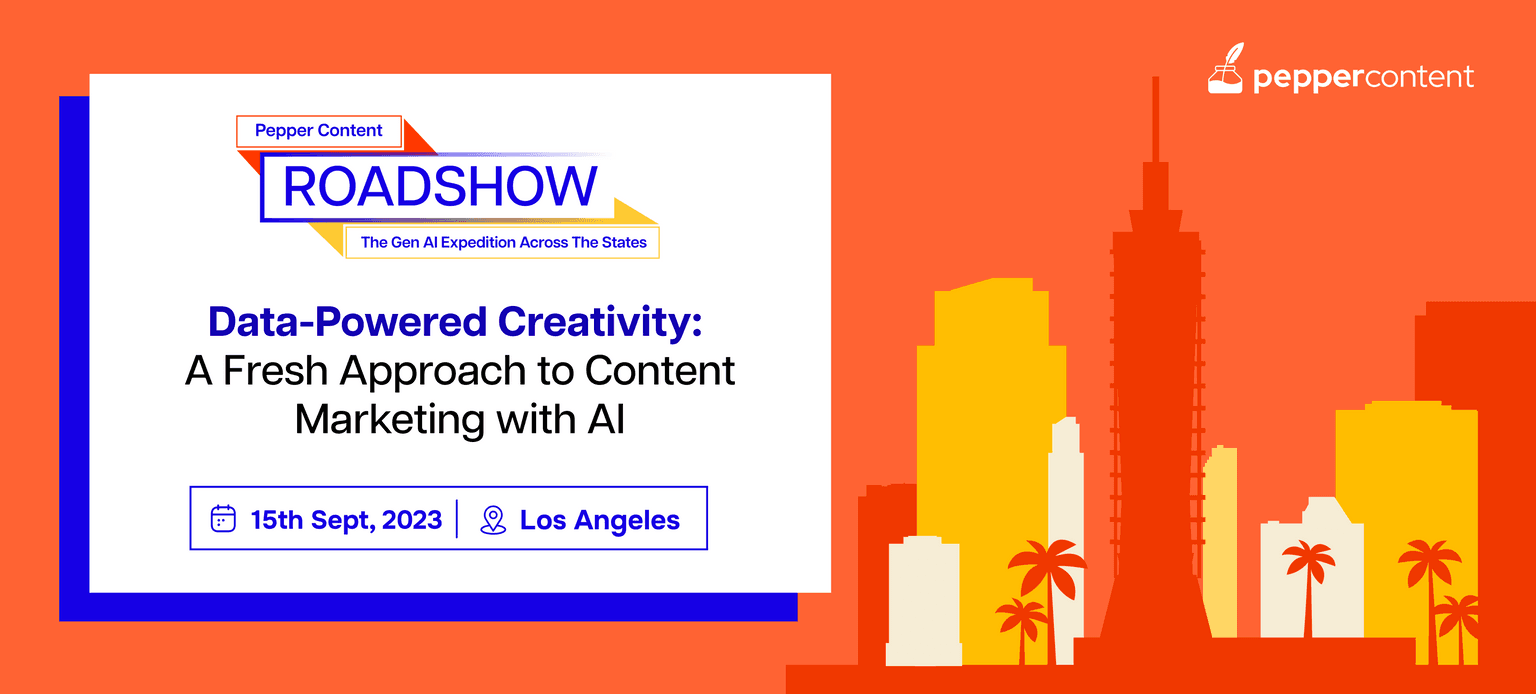 Pepper Content Roadshow | Los Angeles Chapter
During this event, we'll be exploring the generative AI-led marketing revolution with global marketing professionals and unlock game-changing strategies in a series of roundtable discussions.
15th September 2023, Friday
Get Access To Recordings
About Session
Spend an evening with Pepper Content in Los Angeles and explore the transformative potential of Generative AI in the marketing industry. Gear up to indulge in conversations around generative AI in marketing and network with marketing professionals in roundtable discussions, fireside chats, and more.

Data-Powered Creativity: A Fresh Approach to Content Marketing

Explore how data analytics influences the development of content strategies that are not only effective but also customized to individual tastes. By analyzing data insights, companies can fine-tune their content creation procedures, guaranteeing a perfect match with audience requirements and preferences. This leads to more influential and personalized content campaigns.
Key Takeaways
Conversations around generative AI: Indulge in expert-led sessions dissecting the role and impact of generative AI on marketing. Uncover the limitless potential of AI-driven strategies with discussions around topics such as embracing AI for marketing transformation, leveraging AI for creative content, revolutionizing marketing strategies with AI, and measuring content marketing success with AI platforms and tools.

Exploring nuances of content and organic marketing: Decode the current trends in the content and organic marketing space, and understand the nuances of finding a marriage between technology and your content marketing strategy.

Networking galore: Connect with like-minded marketing professionals, AI enthusiasts, and industry leaders. Elevate your network, forge potential partnerships, and discuss the latest trends.