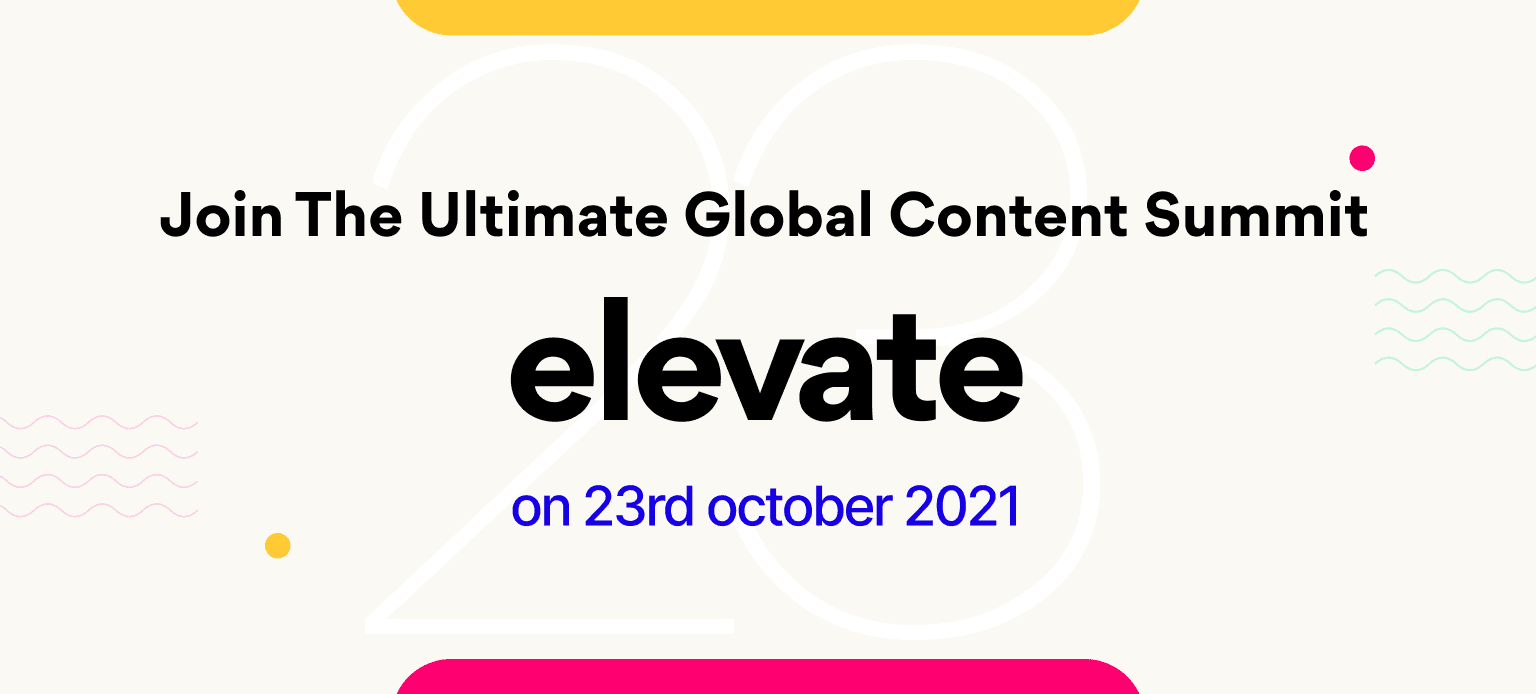 Elevate
Content with and beyond Generative AI
Get Access To Recordings
Meet Your Host
About Session
Elevate is a virtual summit that brings together leading experts in the field of content from all around the world! Join us as we look at content marketing through the lens of generative AI and machine learning, while exploring its potential to transform businesses.
Key Takeaways
Hear From The Experts
Learn exclusively from entrepreneurs, content marketing leaders, AI experts, and industry specialists.

Productive Networking
Connect with some of the most passionate leaders in the content industry and explore potential collaboration opportunities.

Stay Ahead Of The Curve
Find out how AI is revolutionizing the content industry. Understand the growth prospects and latest trends driving the business landscape.

Humans + AI = 💙
Leverage AI to its full potential to enhance the productivity and creativity of your content team.